FOOD & DRINK
The Eight Best Ice Cream Joints in Auckland
The top purveyors of frozen delights in the wider Auckland region.
The Eight Best Ice Cream Joints in Auckland
The top purveyors of frozen delights in the wider Auckland region.
---
The ice cream trade in the last few years has boomed. It has moved away from the single scoop of hokey pokey at the dairy to frozen masterpieces on sticks, cones and in cups. Although technically speaking ice cream and gelato have some subtle differences (gelato is lower in calories than ice cream, go figure), for all intents and purposes they are very similar creations and serve very similar end goals. And so, in creating this list of the best ice cream joints in the city we have decided to group the two together. Please do not be offended, dear foodies.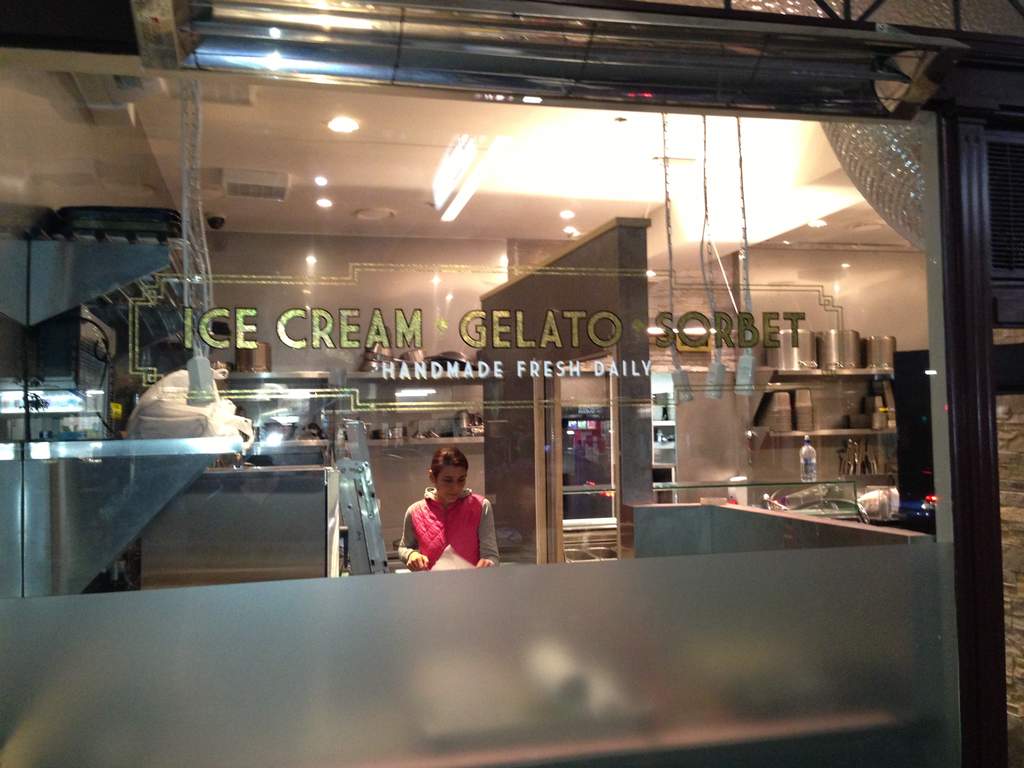 The looks of delight and wonderment as the non-stop line of patrons get handed their ice creams says it all. With gelato names such as giapo bueno and kiss kiss, this isn't your typical ice cream bar. Flavours are hidden from sight, so it is up to your taste buds to make the difficult decision as to what to get. You thought a massive cone of frozen dreams was enough; wait until they adorn it with golden flakes, bronzed whole hazelnuts and handcrafted macarons. My all time favourite here is the ever-popular bueno and kiss kiss combination.
267-287 Queen Street, Auckland CBD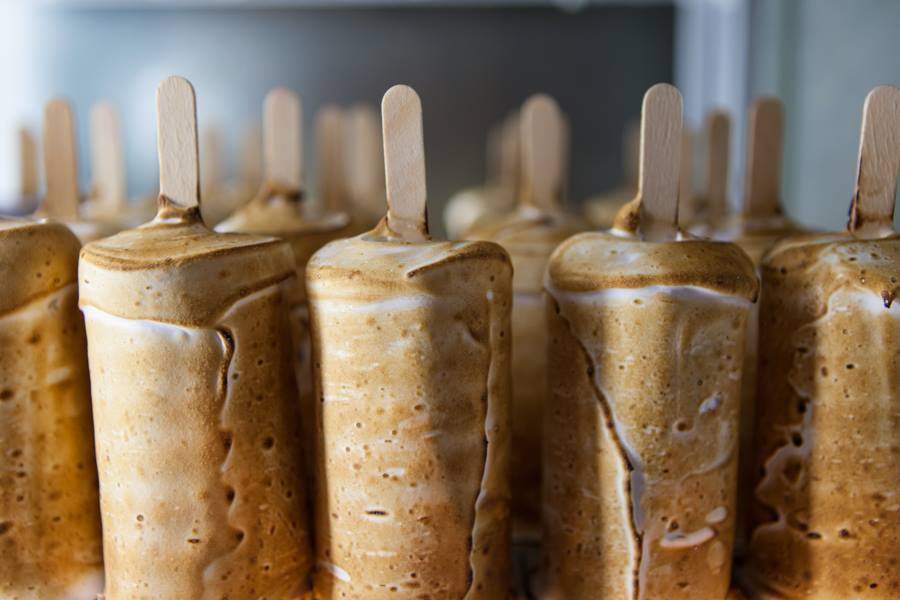 While the plated desserts are a must-eat in Auckland, my favourite Milse gems are stashed away in the freezer display. My favourite gelato hands down is the Bombe Alaska, a creamy vanilla ice cream with frozen raspberry layer all dipped in white chocolate then coated in a toasted meringue. A close second is their latest addition to the cabinet, the rocky road; a creamy vanilla studded with all your favourite rocky road inclusions then coated in a cookie crumb white chocolate.
The Pavillions, 27 Tyler St, Britomart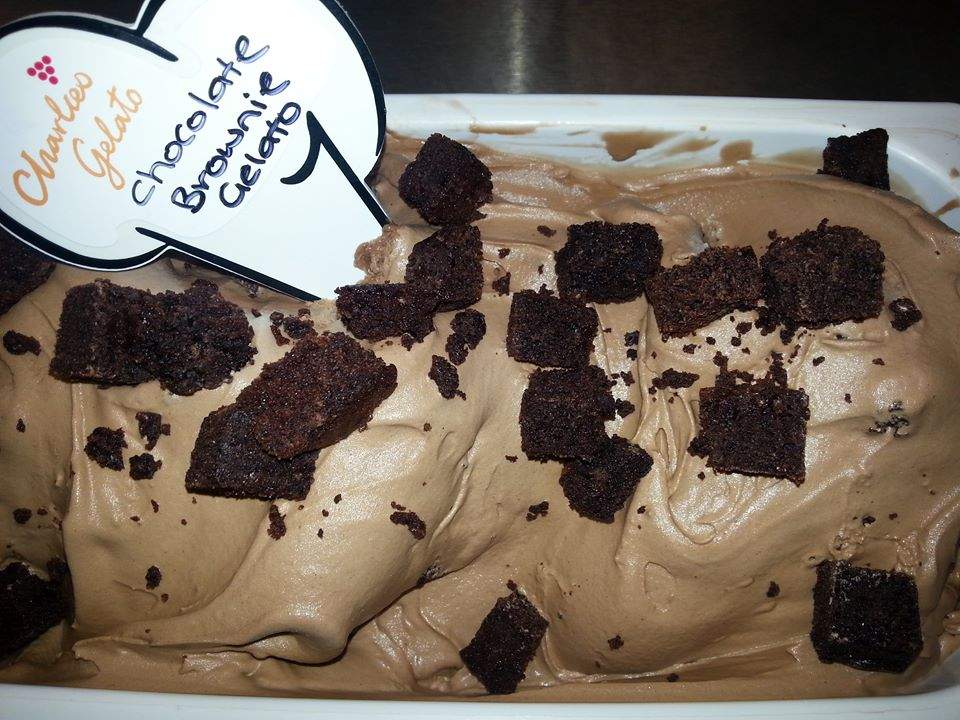 After discovering this one a few summers back, stopping on the way back from a day at the beach has become somewhat a tradition. Two scoops for $5 is not only a bargain but it enables you to try not one but two of the three cabinets worth of flavours. Their seasonal release, Christmas cherry, was one of the best ice creams I have ever tasted. It tasted completely like what a New Zealand Christmas should. Other noteworthy mentions include their coconut, salted caramel and raspberry white chocolate. Anything you choose is a guaranteed winner. Charlie's also serves up wood fired pizzas in their outdoor oven. It really has everything you need after a hard day at the beach.
17 Sharp Road, Warkworth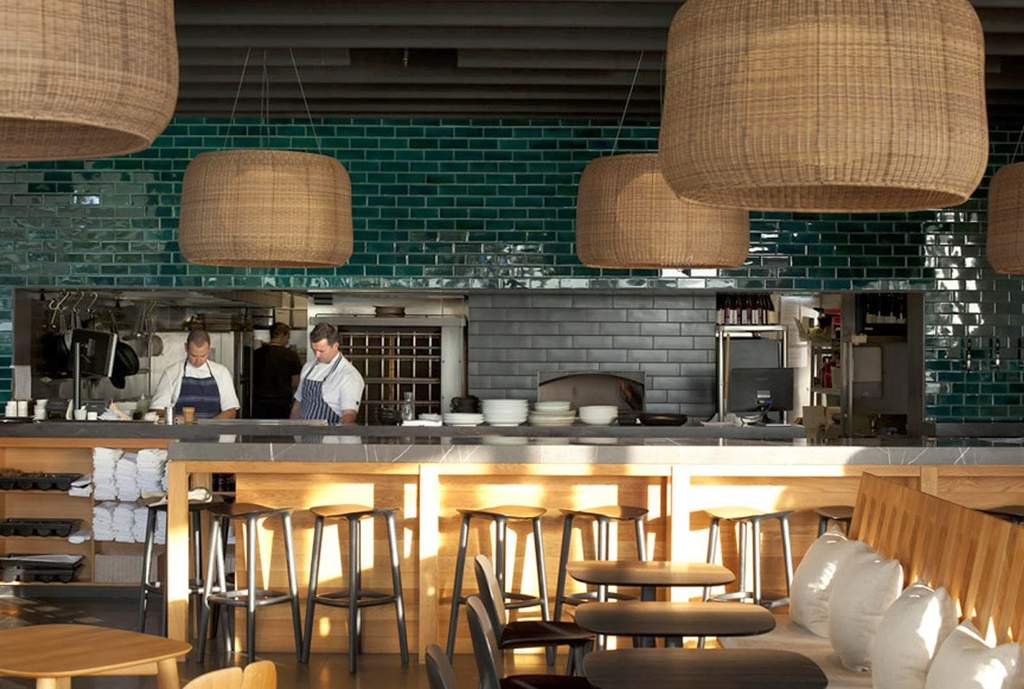 Knicker Bocker Glories: The name says it all. Two scoops of the delectable Hip Group gelato (salted caramel and chocolate is my recommendation) with hokey pokey, butterscotch sauce and marshmallows layered in between. To top it all off they put a shard of intense dark chocolate the size of your hand on the top of it. The first time I had one of these I could barely finish it but now I am a seasoned consumer. Getting Knicker Bocker Glories and walking along the seaside is usually my go to date idea, mainly because my date isn't able to see terrifying look of glee on my face as I dig into one of these.
387 Tamaki Drive, St Heliers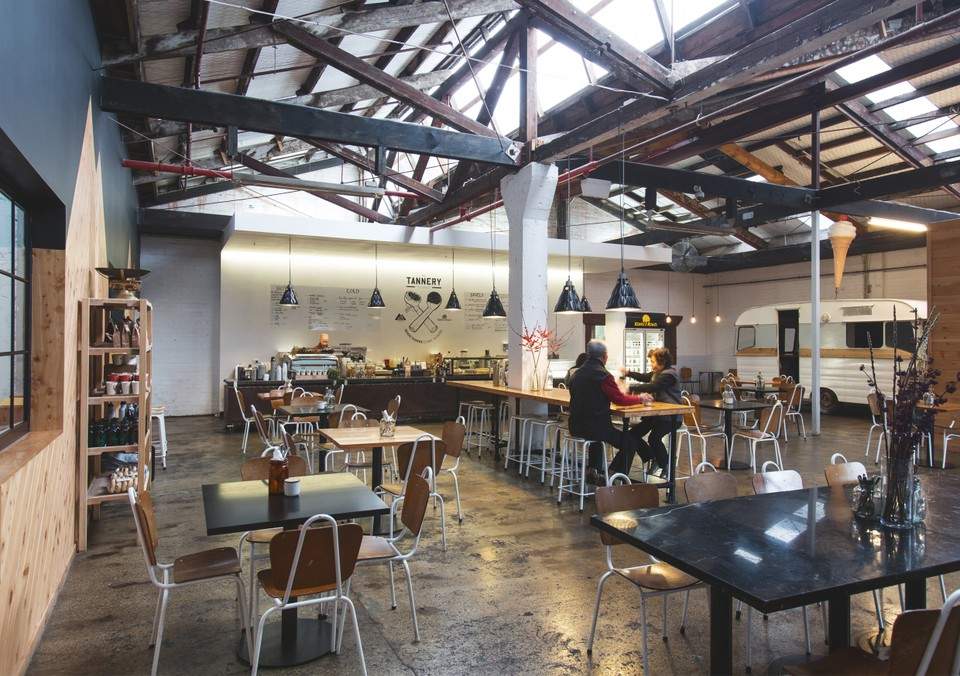 The best salted caramel ice cream I have ever tasted. If you don't want to mission it out West then the creations of the Kohu Road creamery are available at all good and specialty supermarkets. Another notable mention is of course their dark chocolate and their Christmas fruit mince release which made a far more refreshing alternative to its pastry bound counterparts. Those who go there say it is worth the trip a thousand times over. With a focus on clean simple flavours made with only the best and natural ingredients you could almost justify a second helping by telling yourself it is good for you.
44B Portage Road, New Lynn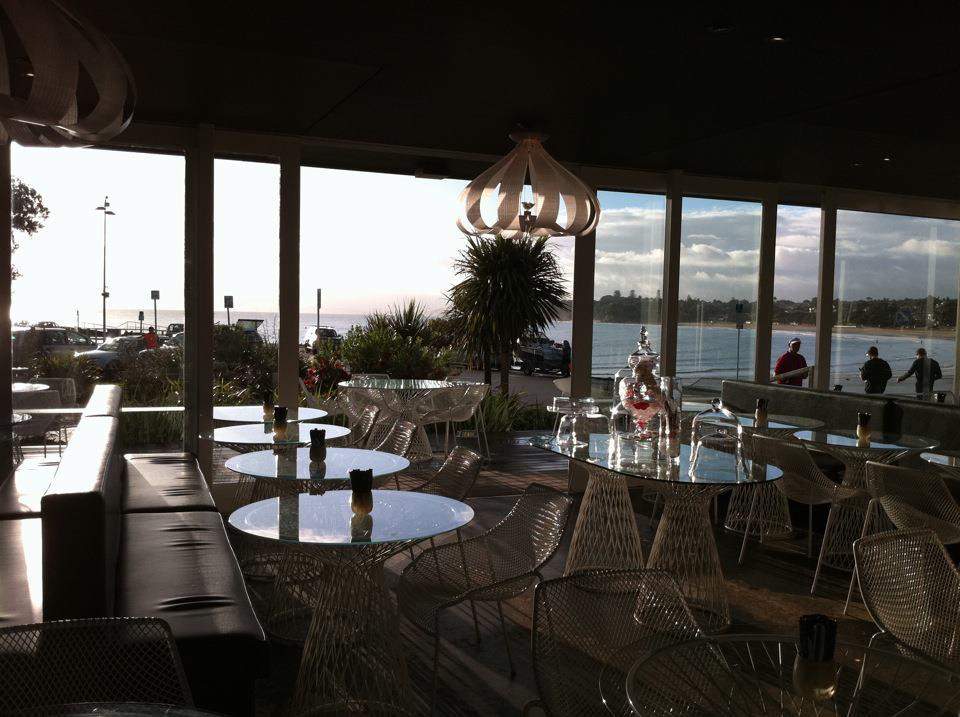 Another retailer of the Hip Group specialties but this time on the Shore. You can't beat a big scoop of the dark chocolate honeycomb in a cone paired with a mid afternoon stroll down the beach. The intensity of the chocolate here is some of the best I have ever tasted. The honeycomb that has dissolved it's way through the rich chocolate only enhances the experience by adding a burnt sugar element to the mix. Another favourite is the lemon curd which is a delight to eat on a particularly hot Takapuna day.
22 The Promenade, Takapuna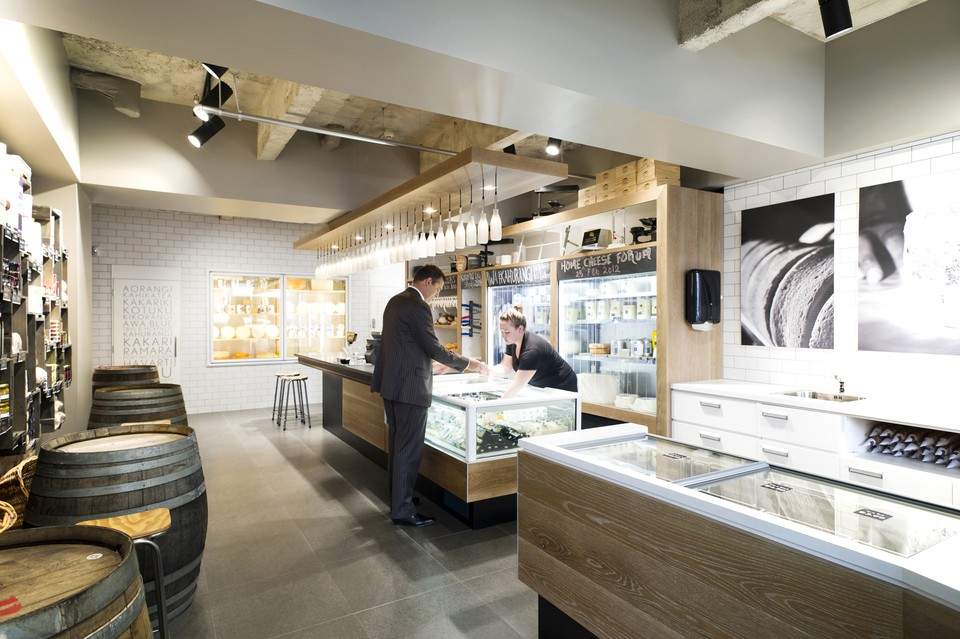 Bringing your favourite tub flavours to a cone near you. Located in the insurance hub of the CBD, I often justify a single scoop over my trim flat white on those killer hot summer days. Particular favourites include the white chocolate raspberry and the triple chocolate but that is probably because I am biased towards the chocolately end of the flavour scale. The scoops are generous, especially for CBD standards, and its convenient city location makes for an easy commute. Go on, indulge in a lunch break ice cream.
19 Shortland Street,Auckland CBD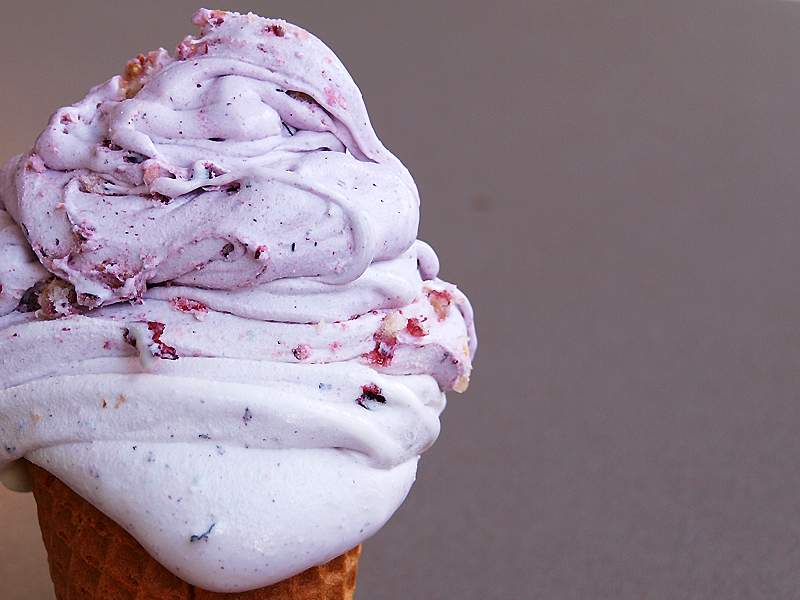 You may recognize these guys from their packets of frozen berries in the freezer section of your local supermarket, but what they do best is really in the world of frozen dairy. Oob use only the freshest organic ingredients to create their sorbets and ice creams so once again I use this to justify that double scoop. The creamiest mouthful you will ever get in an ice cream is also available in tubs at most good supermarkets if you are too fatigued from the heat to make your way north to Matakana. However, if you do find yourself up that way, I recommend grabbing an Oob and spending an hour or so exploring the delights that Matakana has to offer.
2 Matakana Valley Road, Matakana

Published on January 22, 2015 by Sophie Edmonds