ARTS & ENTERTAINMENT
How To Shoe: A Rookie's Guide to Sneaker Culture with Ben Bay
Plus, win tickets to the exclusive Air Max Day party on March 26.
How To Shoe: A Rookie's Guide to Sneaker Culture with Ben Bay
Plus, win tickets to the exclusive Air Max Day party on March 26.
In celebration of Nike's 30th anniversary and Air Max Day hitting Auckland on Sunday 26 March, we sat down with self-proclaimed 'sneakerhead' Ben Bay to get the scoop on the undercover trend that's creating noise worldwide: sneaker culture.
Describe yourself and how your love of sneakers came to be?
I'm a young fellow from Christchurch in the South Island of New Zealand. My passion for sneakers started at a young age. Growing up my cousins and a few older DJ friends introduced me to Air Max runners. I've also always been a massive fan of NBA and was in awe of the kicks worn on-court. Slam magazine ads and photo shoots definitely had a big influence. I've been blessed to be able to work within the industry most of my career.
You must have met some die-hard sneaker fans in your time, what is the most outrageous thing you've heard someone do to get their hands on a pair?
Camping outside a store for sneakers is a routine part of trying to purchase the most rare and sought-after pairs. I personally over the years have taken part in quite a few one-day and even two-day camps just to make sure I was able to buy the pair I was after. That may sound crazy to the general public but I have friends who have camped up to seven days for the shoes they wanted, even flying cross-country to purchase sneakers.
When did you buy your first pair of Air Max?
My first pair of Air Max's were the Air Max Uptempo basketball model in the mid '90s! The excitement of going to the store, picking them out and wearing them every waking moment was a real thing for me. I think my status amongst my 10-year-old mates definitely rose a level.
What is it about the Nike Air Max design which keeps you coming back for more?
Nike has always been ahead of the game in terms of their innovation, like using technology and colour in ways that really capture the imagination. As Nike bring back their late models it gives people a chance to grab a pair and reminisce on awesome memories from the past. Over time, Nikes that were originally designed for running have become both a style and a status symbol. It's pretty cool to watch.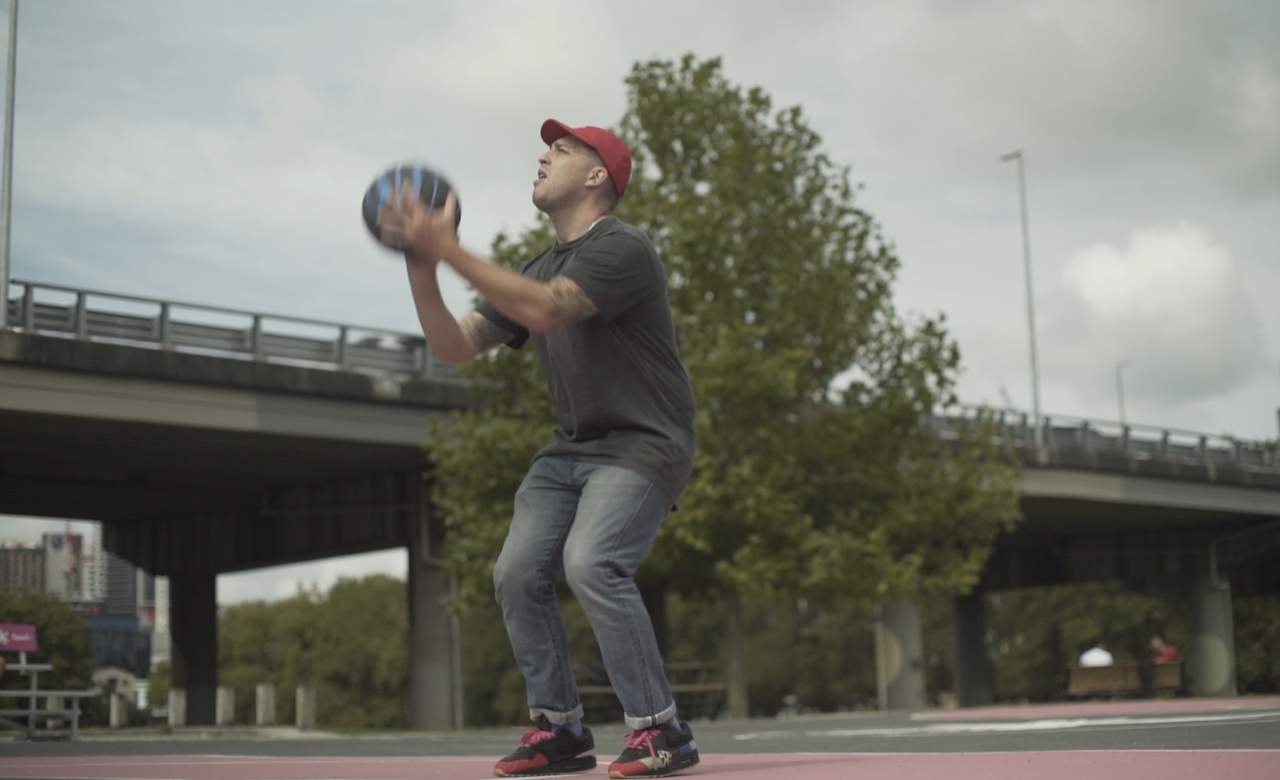 What is Air Max Day all about?
Each year the 26th of March marks the 1987 first release of Air Max 1. It is a day for sneaker enthusiasts to showcase their favourite pairs and also a day that Nike releases exclusive Air Max, often retro versions of originals that have played a big part of Nike history. For me it's the time of year that I can celebrate some of my most prized kicks, the pairs that make up a large majority of my collection. I also get to partake and enjoy in other collectors showcasing the amazing shoes they own.
How does the New Zealand sneaker community operate?
Sole Central is a collective of passionate and talented sneaker enthusiasts from all walks of life. We have a Facebook forum which is the hub of the community, it's a place where sneakerheads can interact about everything sneakers in New Zealand. It's an awesome nationwide community that I personally have made many life-long friendships through.
What tips do you have for up and coming sneakerheads who want to stay ahead of the game?
For guys and girls getting in to the sneaker game, I would just advise to find the silhouette that inspires and excites you. Try not to get caught up in the hype. Don't dwell on comparisons of shoes and what other people are into. Get amongst your local sneaker community and create friendships, focusing on the shoes you love, avoiding trends trying to dictate what you collect.
What do I do if I bloody love sneakers but can't afford to keep up with the lifestyle of a sneakerhead?
To be a sneakerhead doesn't mean you have to be copping shoes at any specific rate. It's about your love for the shoes and the community. You can buy one pair a year, it doesn't take away from your passion for sneakers. Having said that, with patience and networking, good deals can come your way. Remember it's about the relationships and connections you make, not just about who has the coolest shoes.
What does the future of NZ sneaker culture look like?
The future of sneaker culture in New Zealand is bright! There are so many rad people involved in the community each bringing their unique flavour to the scene. I am excited to see what new technology and innovative designs will be unveiled to us in the future. I would also love to see how the younger generation respond to the future classics.
Published on March 23, 2017 by Izzie Aldridge