ARTS & ENTERTAINMENT
The Ten Best Coffices in Auckland
Make your own work space with the new HTC One and a perfect Auckland cafe-office.
As a city that encompasses an economy built on SMEs, one-man bands and entrepreneurs, I bet you wonder where a lot of these types go about their daily empire building? The common answer is: from their coffice. If you're not familiar with this term, we mean 'coffee shop office'.
Auckland's cafe standards are high, and these days we're expecting more from our local cafe. A flexible working coffice helps you bring to life commercial genius, in a useful location, while enjoying an attractive alternative to working from home. So thanks to the brand new HTC One, here's our selection of destinations we think fit the bill.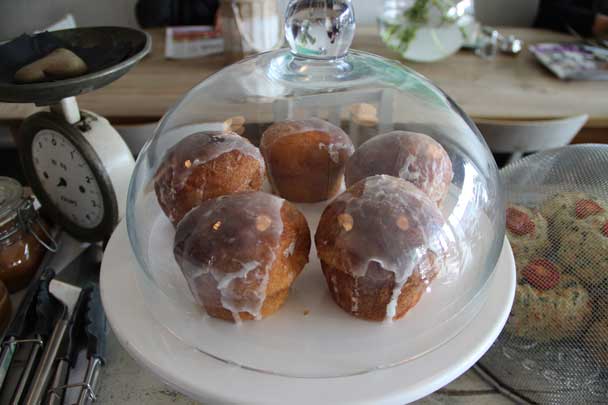 228 Jervois Road, Herne Bay, Auckland
Zus & Zo is quite simply, the queen of Herne Bay. It doesn't market itself as an average coffice destination, but it doesn't need to. And that certainly doesn't stop the punters. The food is simply tremendous, the service is ridiculously friendly and the decor and atmosphere entirely perfect to get a morning of work done. The coffee comes in small, too-easy-to-drink tumbler glasses and is so good you won't realise how many coffees you've ordered until your hands are shaking. We rate Zus & Zo; you will too. Go now.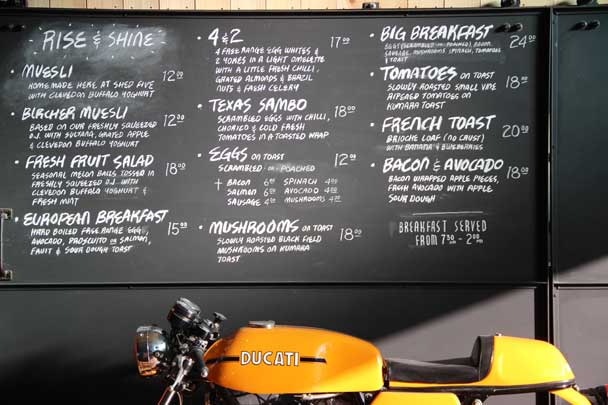 90 Wellesley Street, Auckland CBD
Auckland's newest precinct, the former Auckland bus station that is the City Works Depot, was originally earmarked for the now-defunct Rhubarb Lane development. Instead, some creative brain restored this Auckland landmark into its rightful former glory, yet this time, no buses. Only cafes. And good ones at that. For a useful, in-between-meetings option, try Shed 5 within the complex. Shed 5 has reinvented itself both indoors and outdoors to accommodate a large crowd, next to its incredible industrial showroom. The coffee and food are agreeable, Wi-Fi is available, but it's greatest strength is its location, right next door to the CBD.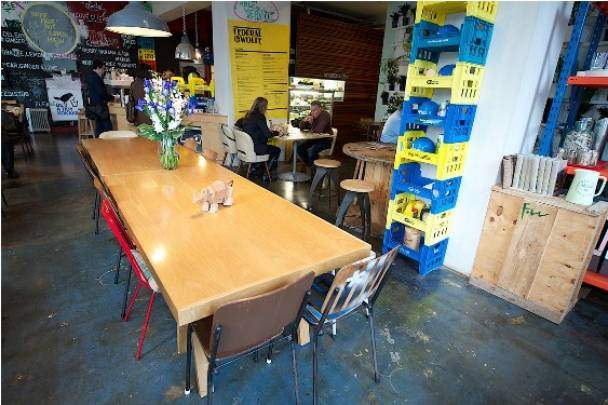 10 Federal Street, Auckland CBD
Federal and Wolfe is that injection of personality you want from a cafe and is backed up by a killer breakfast-spilling-into-brunch menu. They work on the concept "from the gate to the plate", and this really pays off, the food is excellent, matched by the coffee, service and atmosphere. Any cafe that can get a rep for having fish on their breakfast menu, and pull it off (not just for the novelty factor) gets an approving high five from us.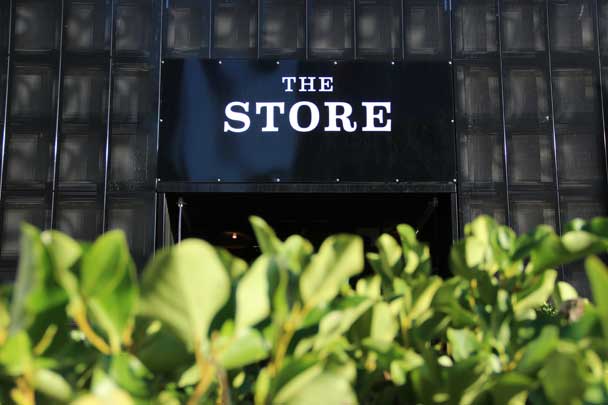 5b Gore Street, Britomart, Auckland
Brand spanking new in the heart of Peter Cooper's developing Britomart, is the latest addition to the Hip Group's growing portfolio, The Store. Split into two halves, The Store specialises in 'gourmet food to take away'. It's simple really: The Store is delightful, and exactly what Britomart needs. The European-inspired food and coffee is to die for. What's more, you can dine in or out, taking in Auckland's bustling CBD from the centre of it all. Genius.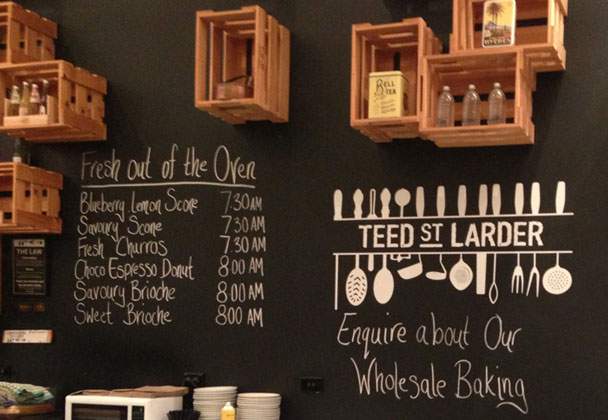 7 Teed Street, Newmarket, Auckland
It seems as if everyone is attempting to avoid the retail madness that is Broadway in Newmarket these days, and Teed St Larder is no different. Off Broadway on Teed Street, Teed St Larder describes itself as "upmarket yet unpretentious", which we think is bang on. As far as coffices go, look no further. Teed St Larder has great decor and neat little food snacks to complement its delicious coffee. It's a popular destination for cyclists, but don't let the noise of cleats on concrete bother you; Teed St Larder is a large premise and you'll dissolve into the background quite nicely.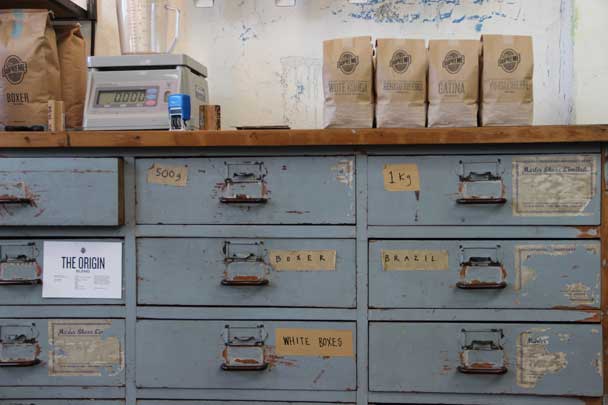 42 Douglas Street, Ponsonby, Auckland
Reminiscent of a New York apartment, Douglas Street Cafe has walls cluttered with old copies of National Geographic, and you are greeted with numerous boxes of packed coffee beans on arrival. This little number can offer privacy if you sit on the higher stools facing the wall while knuckling down to some emails, or you can sit outside and be distracted by the sun, all the while sampling the supreme coffee on offer.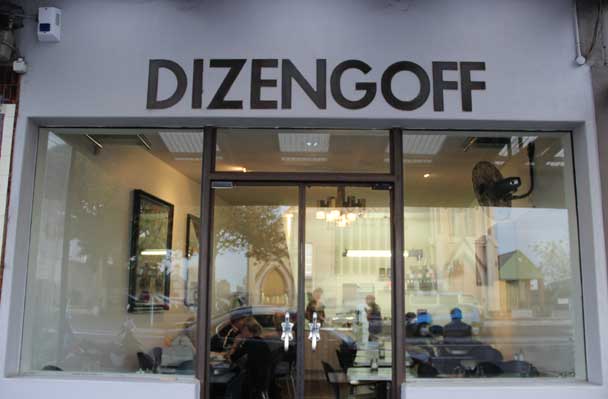 256 Ponsonby Road, Ponsonby, Auckland
Diz, as it's affectionately known, is nailing it on all coffice fronts for us. Located on the heart of Ponsonby Road's cafe strip, Dizengoff captures what trendy cafes and coffices should be. Subtle ambience, great food and coffee (at reasonable price points), simple layout and superb location. It's always busy, but if there are no tables, they'll fit you in somewhere. You won't be disappointed.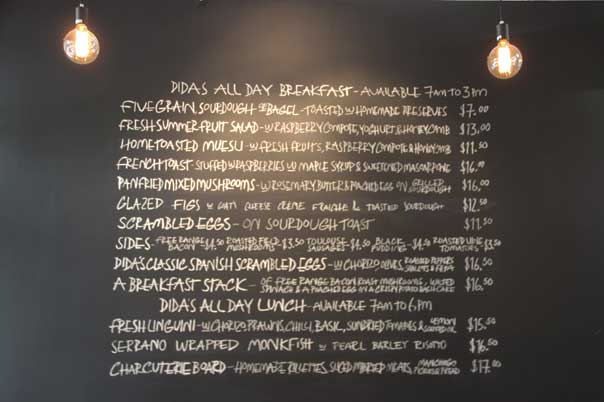 54 Jervois Road, Herne Bay, Auckland
Set on the popular Jervois Road strip and next door to its wine bar equivalent, Didas Food Store is an excellent option as a starting point to your working day in the Ponsonby/Herne Bay area. Recently renovated, Didas oozes European flavour with a relaxing feel, which goes a long way to manufacturing that productivity you need from your coffice. Complemented by an excellent barista, Didas has a delectable menu and superb delicatessen cabinet eating options that sit nicely on a plate while you work.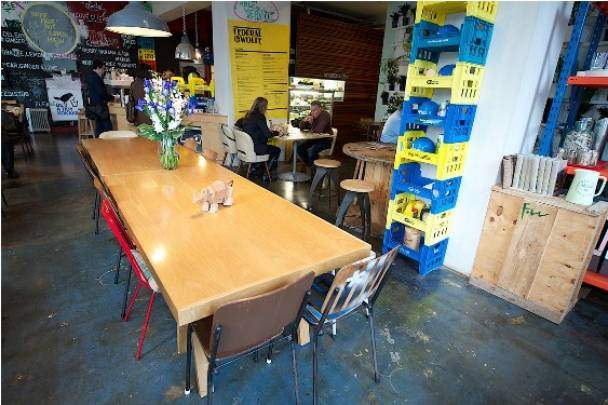 10 Federal Street, Auckland CBD
As an alternative option to the more mainstream cafes in the CBD area, Federal & Wolfe is a cool, indie-style coffice that has sensational, organic food, Wi-Fi for your HTC mobiles and refreshingly tasty coffee. While you'll find a mix of patronage from suited and booted businessman, middle-aged women and trendy young things, Federal & Wolfe has created a perfect service blend, which ensures you can settle in to work, whatever you're doing. On the doorstep of Auckland's banking, professional services and hotel doorstep, Federal & Wolfe epitomises what we expect of a coffice, and we're sure you'll like it, too.

114 St Georges Bay Road, Parnell, Auckland
Unless you're an aspiring creative within Auckland's advertising agency district in Parnell, you probably won't have heard of the Chiller. But you should have. The Chiller is possibly Auckland's most underrated coffice. You are met immediately with an amazing selection of sandwiches to choose from, mixed with a hearty array of savoury snacks that sell very quickly. If you don't get there early, you'll miss out. The Chiller is low-key, produces delightful coffee and has a 'sit where you like' policy. If you want to tap away on your laptop with no distractions, this is your place. You'll blend in perfectly.

Published on May 15, 2013 by Will Farrell-Green