ARTS & ENTERTAINMENT
A Bluffer's Guide To Yoga in Auckland
lululemon has launched in New Zealand, and what better excuse to pull on our tights and bluff our way through a few stretchy sessions for your reading pleasure.
A Bluffer's Guide To Yoga in Auckland
lululemon has launched in New Zealand, and what better excuse to pull on our tights and bluff our way through a few stretchy sessions for your reading pleasure.
"Bluffer". Yep, when you put me and Yoga in the same context, there couldn't be a more apt term to describe it than "bluffer". But really, isn't this the perfect control test? If someone who knows next to nothing can spend a few weeks traversing the Auckland Yoga scene and manage to come out the end of it with none other than a piece on how you can pull off total yogi status, I think our mission could be deemed successful.
At the start of all this, to say I was fresh faced to is a real undersell. I still giggled at the mention of 'downward dog', I thought Yoga and Thai Chi were the same thing, and my pre-assignment research consisted of googling "Shit Yogis Say" and finding a pretty funny video that lululemon's YouTube channel had on it. Yep, total rookie.
However, several weeks later, I've managed to craft what can only be deemed as the an official Bluffer's Guide To Yoga. Thanks to Nikki, a lululemon ambassador based in Auckland, she offered me simple advice on some of my common (or maybe not so common) occurrences in my world of yoga.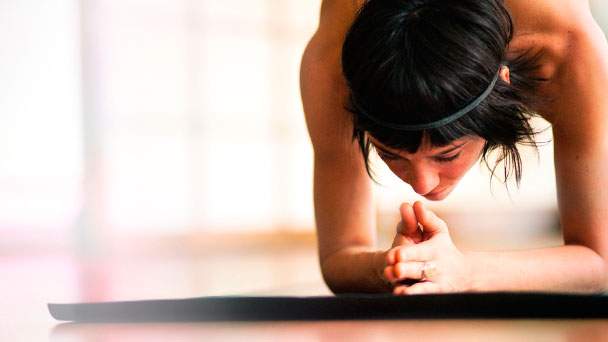 1. Read Instructions Before Use
Ok, read instructions before use was more of a creative title than an actual Yoga Pamphlet you need to source, but the theory applies. You want to head along to your Yoga class with a relatively empty stomach but be well hydrated. Especially if you're doing Bikram Yoga. Trust me, this one was found out through a personal experience that needn't be relived.
What the pro says: Get to know your styles, there is nothing worse than thinking your going along to a class to zen out only to be confronted by a full on sweaty powerful class. Quite often a certain style will suit your personality or simply your mood that day, but more often it will be the teacher that you are drawn to. (You can be a yoga slut for a while, sampling different classes till you find one that you are willing to commit to).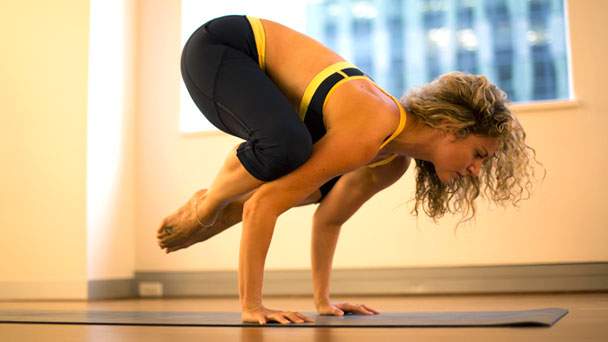 2. Don't moisturise
Another one I found out during Bikram. There's nothing quite like trying to hook your ankle up over your thigh, only to have it slide off a moment later. So not pro.
What the pro says: Especially don't use hand cream, there is nothing worse than being distracted by your hands slipping away from you in downward dog.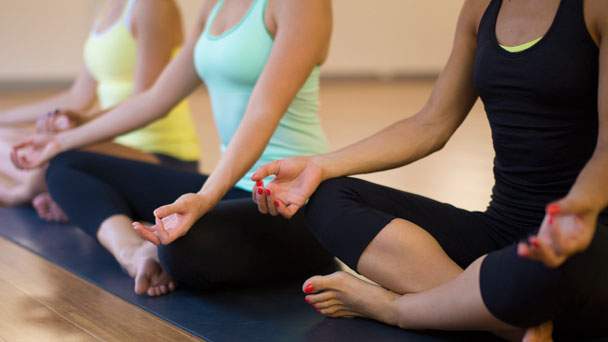 3. Learn the Lingo
Realistically, it's going to take you a while to get all the terms and their respective movements, but a quick google will put you in good stead. Yoga requires you to transfer and shift weight from different areas of your body and hold poses to help you really gain strength. The problem for beginners is they all have names that you probably won't be familiar with, and although your Yoga instructor will talk you through them, it's always nice having some sense of where you're heading.
I've found that there are two quite important things to note when it comes to Yoga poses. Firstly, there are always options and although so many of us like to think we can nail the full pose straight off the bat, you're more likely to hurt yourself if you don't have your technique right. The options are designed in phases so you'll be able to master your level before taking the next step up. Secondly, no one else giggles at 'downward dog', so if you're immature like me, try get that one outta your system.
What the pro says: Getting to know your chaturanga from your trikonasana is helpful but most teachers will give you a western name or simply talk you into the pose, some knowledge of your basic poses does help.
Yoga is all about facing yourself on the mat, getting to know your strengths and weaknesses and finding the balance between having the courage to try new things and the wisdom to not push yourself too far. Yoga is a devoted practise, it can take years for the pro's to master a pose.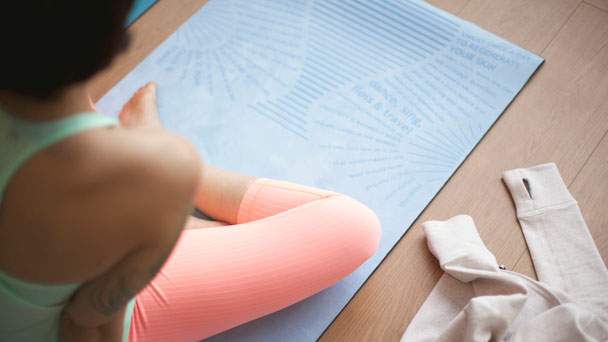 4. Kit to Bring
Make sure you take a towel, a yoga mat and a drink bottle. It's just as important to stay hydrated during the class as it is beforehand and it's common courtesy to have a towel with you rather than be that drippy person. Yoga mats aren't always necessary depending on the studio floor, but the pros do them, so a bluffer, like, totally should too.
What the pro says: A lot of studios provide mats, but it's good to check before. If you feel better knowing that only your feet have been where your face might lay, then bring your own mat or a non slip yoga towel to go over the top.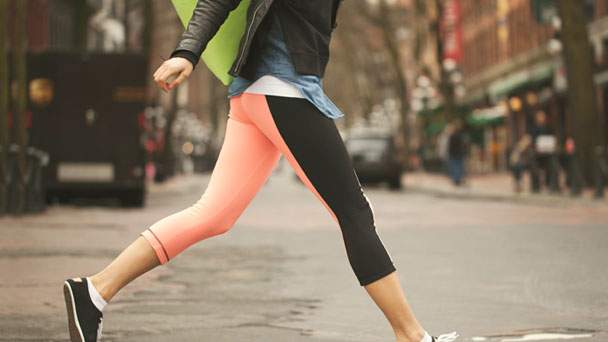 5. Fix Up, Look Sharp
There's something to be said for donning an outfit that help gets you in the mood. Normally, I'm all for the 'grab it and run' gym get up, but after a visit to the lululemon store on Ponsonby Road (there is also one in Britomart for you inner city yogi's and the North Shore will be getting one soon) and investing in a few key pieces, I'm convinced if you're in the kit, you're going to up your game. Plus, their products are not only technical and functional, they look great too. Very fashion.
What the pro says:
A good pair of legging is essential, you really want them to wick away sweat, keeping you dry and to move with you. Same goes for your top. You don't want it riding up before you've done a lot more core work.


6. Where to Go in Auckland (or anywhere in the World)?
lululemon have released their very own Yoga finding app called Om Finder. It is a free app for the iPhone and iPod that helps you find yoga wherever you are. The app uses your phones location-based feature to recommend classes, studios and teachers in 63 countries worldwide including 7,000+ studios and 30,000+ instructor profiles. Yoga lovers can find new studios and teachers in their own city while also helping travel goers find classes while away on business or leisure.
So now you're all read up on how to yogi-fy yourself, find below some of Auckland's best Yoga spots, and get out there and stretch it out.
The perfect place to retreat for the busyness of city life.  The yoga classes are dynamic but grounded to develop a deeper self awareness.
26 poses in 90min, an intense practise that is physically demanding.
Vinyasa flow yoga, expect fun and flowing classes from power yoga to restorative and yin.
Iyengar and hatha based yoga for everyone regardless of age or ability.
Embodying the union of yoga, mind body and breath by the sea.

Published on March 25, 2013 by Fritha Hookway