FOOD & DRINK
The Ten Best Hangover Breakfasts in Auckland
Pop a Panadol, grab a blue Powerade, and try to enjoy some of these cafes next time you push the boat out.
The Ten Best Hangover Breakfasts in Auckland
Pop a Panadol, grab a blue Powerade, and try to enjoy some of these cafes next time you push the boat out.
---
The Hangover.
Phase 1: The coming-to (also known as 'the soul destroying realisation').
Blinks and groans a little. Places hand to head for cooling effect. Rolls back over. Nope, can't go back to sleep. Realises mouth resembles a sandpit. Sea-sick stomach makes a delayed appearance on the scene. Considers: Are those noises the birds chirping or a skill saw? Mutters "never again". Assumes fetal position. Fades to black.
Phase 2: The Recovery.
Reawakens. Woefully remembers situation. Musters all energy to overcome near-paralysis. Lands on solution: food. Assigns status: immediately. But where the devil to go?
What we're getting at is we get it and we want to help. No hangover is never the same. Therefore, rather than assume there's an agreed preference for greasy fixes over healthy cleanses, we've gone for the "in no particular order" approach, with a slight bias of "but this is how we'd do it".
So next time you are hosting a hangover, pop a Panadol, grab a blue Powerade, and head to one or ten of the below cafes for that well needed hangover fix. Go on, you clearly deserve it.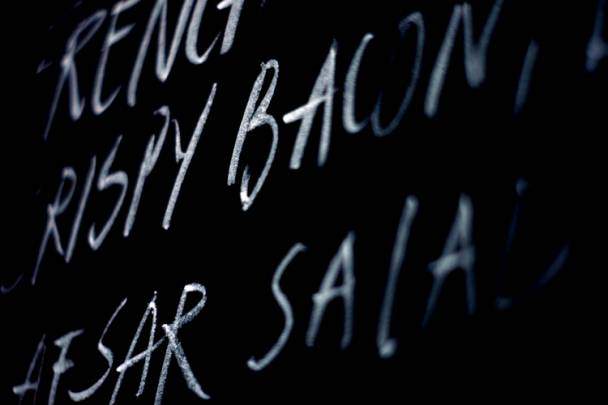 272 Ponsonby Road, Ponsonby, Auckland
Definitely a spot where you'll find both a savoury fix that just might save your day. While it takes a bit of a toll on the wallet at $24.50, our pick is the Big Breakfast. There's nothing overly revolutionary about what's served up, but the sheer size of the meal (and just the right amount of saltiness) is sure to sponge up some of the previous night's sins.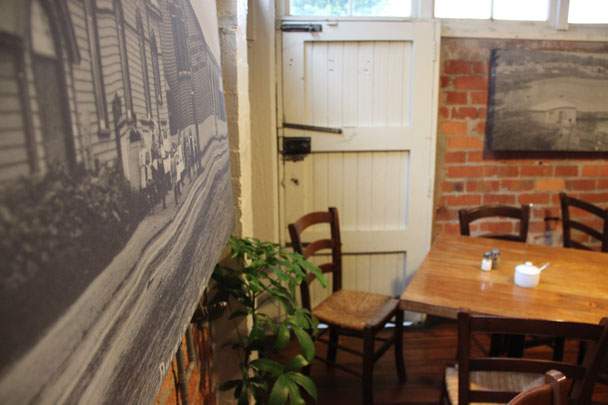 507 New North Road, Kingsland, Auckland
Pies. If your hangover is begging for a pie, there are few other places in Auckland where you'll be quite as satisfied as The Fridge in Kingsland. It may be worth noting that there's an increased number of pie-seeking revelers on the weekends, so don't be too surprised if circa midday you're looking at an empty warming oven.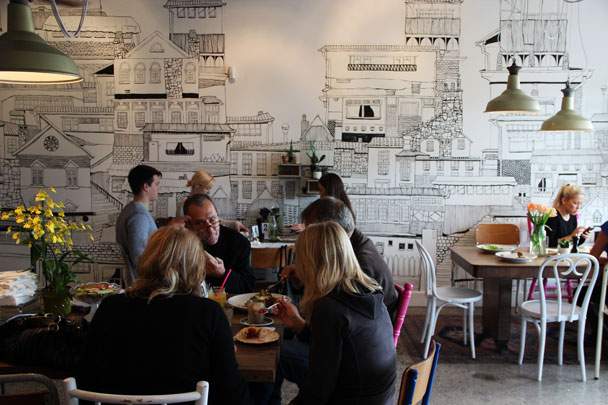 132 Kitchener Street, Milford, Auckland
New on the Auckland scene is Little King in Milford. Big portions and big flavours earn it a big tick on this list. My personal recommendation would be the mince on toast. However, if for some reason sweet seems like it might be the solution, the number and variety of waffles Little King has on it's menu is unreal.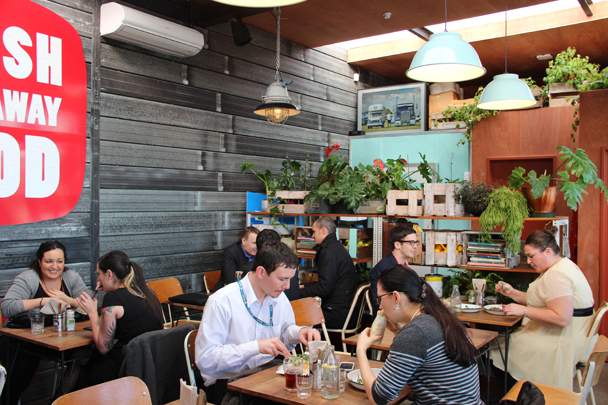 Shed 1, 90 Wellesley Street West, Auckland
For the virtuous hangover fix, one can't look past The Food Truck Garage. Their juices just have that "I'm going to detox the hell outta you" feel about them, and even the burgers have had a healthy do-over meaning you can feel good about ordering them. Don't expect your greasy breakfast fix here, but do expect to feel a little bit better about yourself post meal.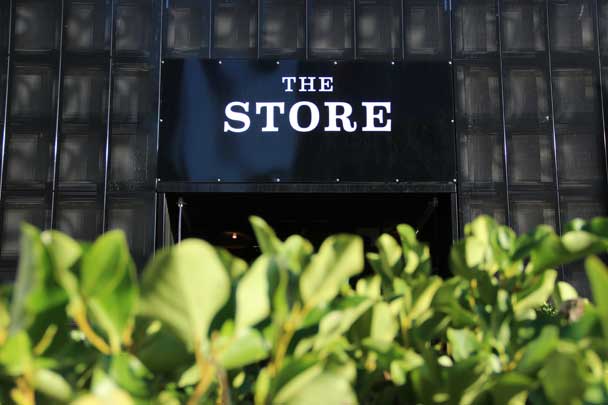 5b Gore Street, Britomart, Auckland
Another one that's made this list for it's juices and smoothies. You know those hangovers that you wake up to and solids just seem way too hard basket? The Store is your answer. We'd go with the beetroot, carrot, apple and ginger juice, or the dairy-free raspberry frappe. You'll be feeling fresh as a daisy in no time*
*disclaimer: you may not actually feel fresh as a daisy. But if you don't this isn't the the fault of the juice or smoothie. You clearly got yourself into a right state the night before and may in fact be beyond help.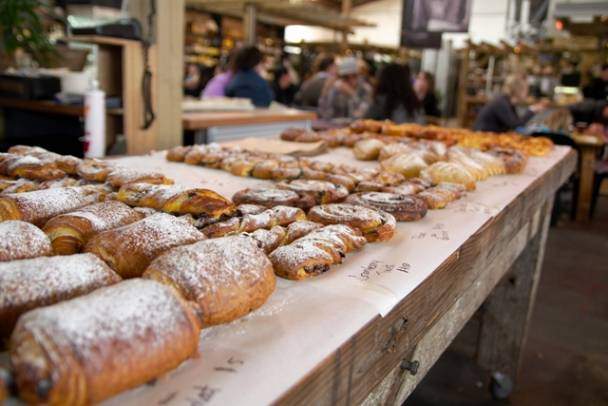 69 St Georges Bay Road, Parnell, Auckland
Walking around fresh produce and baked goods is a good start on redeeming yourself. Plus, you can sample your way around the tasters and get an idea on what's going to hit the stomach well before you actually get anything. Love a good try before you buy? French Market ftw.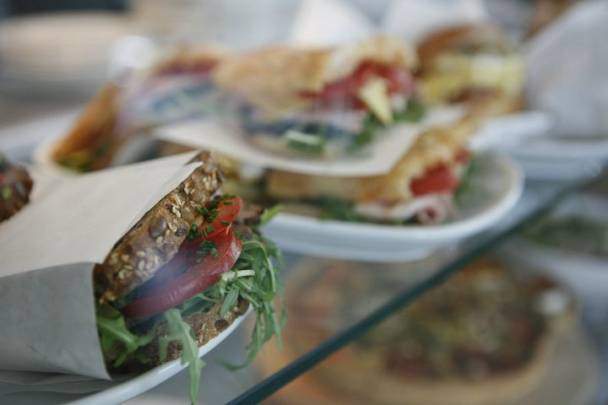 547 Te Atatu Road, Te Atatu Peninsula, Auckland
Luscious' breakfast menu has a section called "A Hearty Start", so we're already onto a winner. While Snapper Hashcakes might seem more of an encouragement to your hangover than the solution, trust us, they're great. There's also an extensive vegetarian section, from which we'd recommend the haloumi, potato and spinach quesadilla.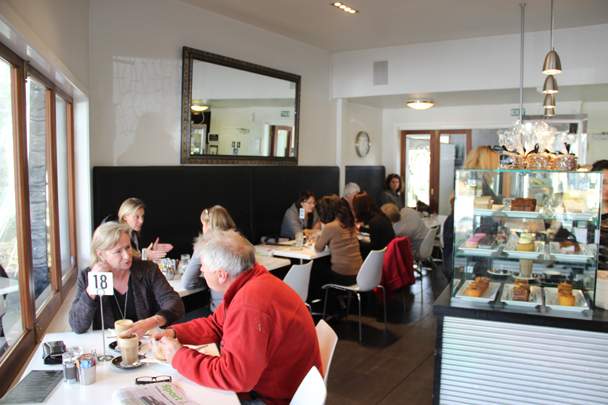 120 Upland Road, Remuera, Auckland
BRD's corner spot in Remuera is home to one of Auckland best Eggs Benes. Served with salmon, hashbrowns and a mustard infused hollandaise, it's just enough salt to hit that savoury craving without falling into the overly greasy, too rich category that's only going to send you back to bed sucking thumb.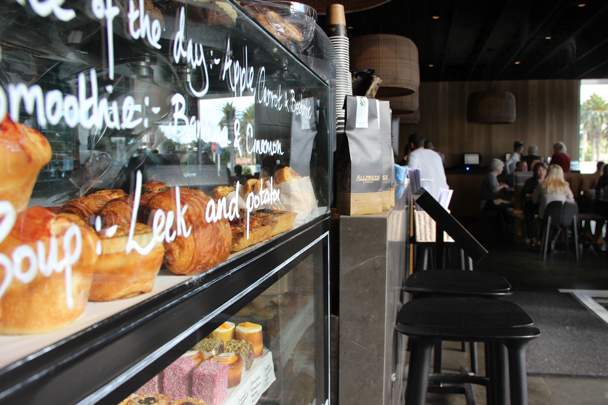 387 Tamaki Drive, St Heliers Bay, Auckland
St Heliers Bay Cafe and Bistro is guaranteed to be buzzing on either a Saturday or Sunday morning, so if you're head isn't up to dealing with a lot of people around you then perhaps this isn't the ideal pick. However, the extensive brunch menu is definitely going to give that hangover a decent kick to the curb.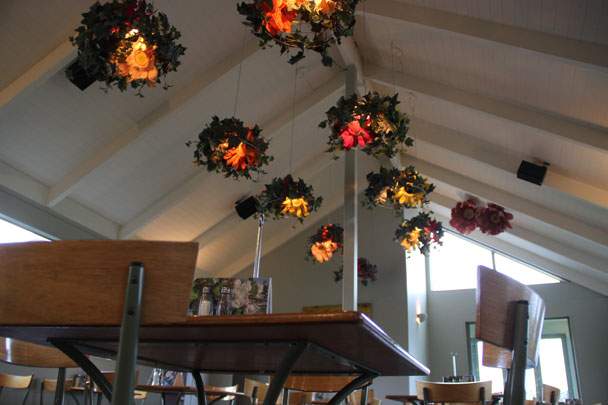 1040 Coatsville Highway, Kumeu, Auckland
This is in Kumeu. If you find yourself near here the morning after, well, it sounds like a night we want to hear about. Location aside, Blossoms is a hangover haven. Freshly baked goods are coming out its ears and there's something to be said for a farm style cooked breakfast. Sure it is out of the way, but some things are worth the trip.

Published on July 18, 2013 by Fritha Hookway