TRAVEL & LEISURE
The Ten Best Hikes in New Zealand
We have one of the most beautiful countries in the world, it would almost be rude not to explore it a bit.
The Ten Best Hikes in New Zealand
We have one of the most beautiful countries in the world, it would almost be rude not to explore it a bit.
It's Conservation Week this week, making it a pretty good excuse to stretch out those legs, shake off those hibernation layers and reacquaint oneself with the very lady we're trying to protect, mama nature. Time to get out, get your hiking boots on, and go for a wander. After all, we have one of the most beautiful countries in the world, it would almost be rude not to explore it a bit.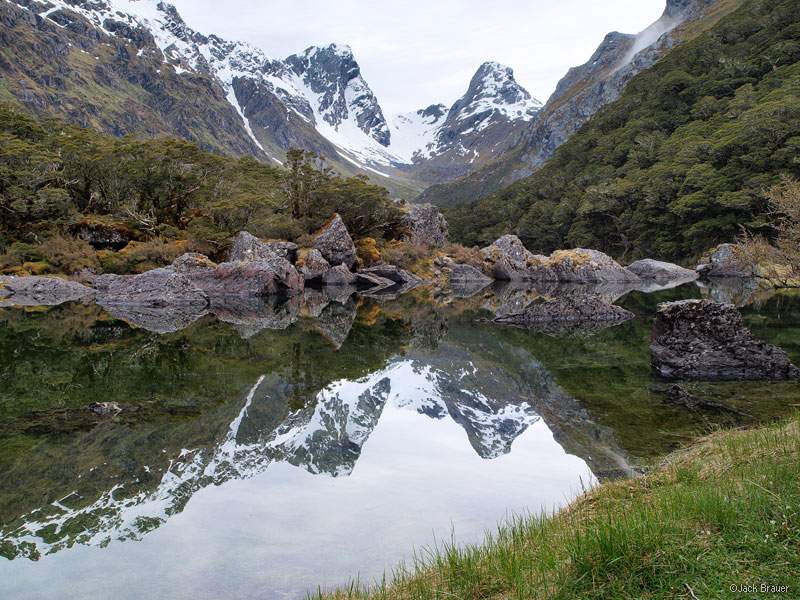 1. Routeburn
Since the 1880s Routeburn's been a popular track for nature-loving trampers. Starting at the northen end of Lake Wakatipu in Queenstown, Routeburn takes its hikers on a two-to-four day 32 kilometre trip through the two national parks Mount Aspiring National Park and Fiordland National Park. Trawling along the Southern Alps, forest and past some amazing miracles of nature like the mirror-like Lake McKenzie and the beautiful Key Summit, you'll understand why DOC fights so hard to keep the area pristine. The Routeburn Track's highest point is the Harris Saddle, which is a crisp 1255 metres above sea level - it's somewhat of a climb, but builds up to a view you feel like you've really earnt.
Photo: Jack Brauer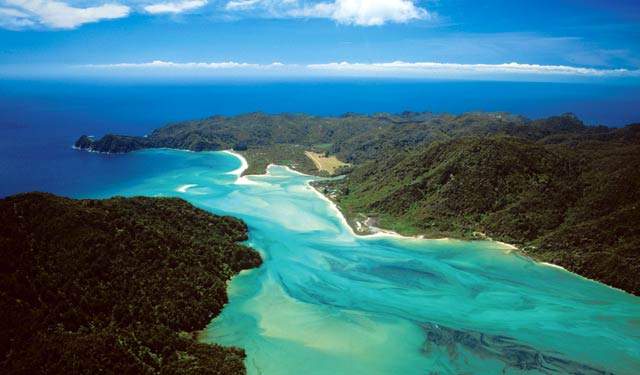 2. Abel Tasman National Park
The Abel Tasman, named after a Dutch explorer, is the most used and easier hikes of New Zealand's Great Walks - totally beautiful, but a bit of a hiking highway. The hike lasts between three and five days. Although not the ideal walk for specifically getting away from other human beings as such, there are some pretty cool perks to the walk. For one, the Tasman's practically teaming with seals (and little furry baby seals), whom you can visit via kayak or snorkel amongst. The beaches are beautiful too. Feeling a tad lazy? There is a day trip ferrying option, which doesn't involve any walking. Also in the nearby Golden Bay, is Te Waikoropupu Springs, home to the world's clearest water with 63m visibility.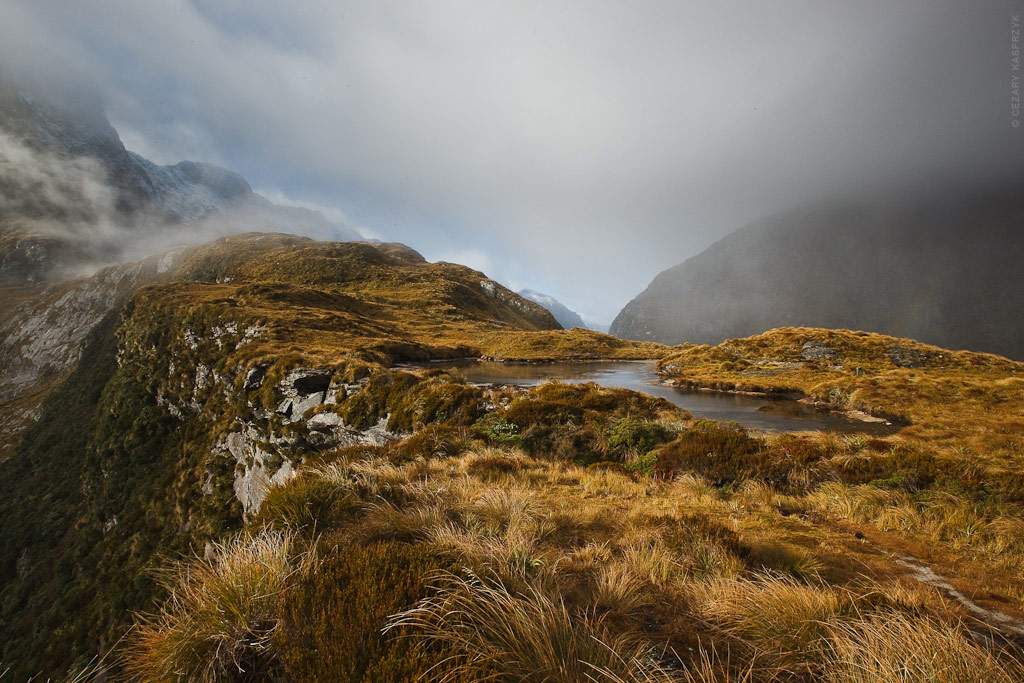 3. Milford
In an article published in the London Spectator in 1908, the poet Blanche Baughan described Fiordland's four-day Milford Track as "the finest walk in the world". It's the most famous of all New Zealand hikes, with some diverse and iconic New Zealand landscape en route. But with its fame comes the necessary bureaucracy, to do the historical maori route trampers need to book months in advance.
Photo: Cezary Kasprzyk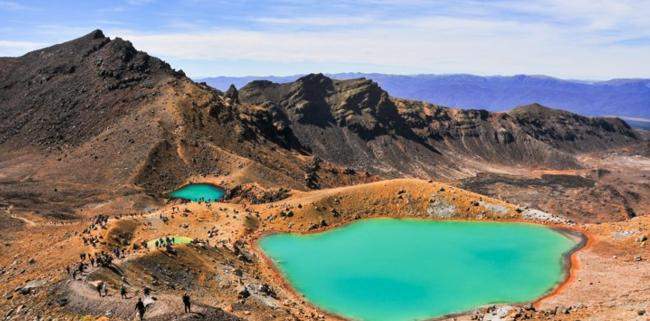 4. Tongariro Northern Circuit
The three to four day hike follows a 43.1 kilometre trail along the volcanic landscape around the majestic Mount Ngauruhoe (better known as Mount Doom from Lord of the Rings). Situated in Tongariro National Park, Mt Ngauruhoe isn't exactly a dormant volcano, so expect some explosive pits and lava flows. There is also a pretty spectacular one-day Tongariro Alpine Crossing option for those a bit more time-conscious.
Photo: Jason Law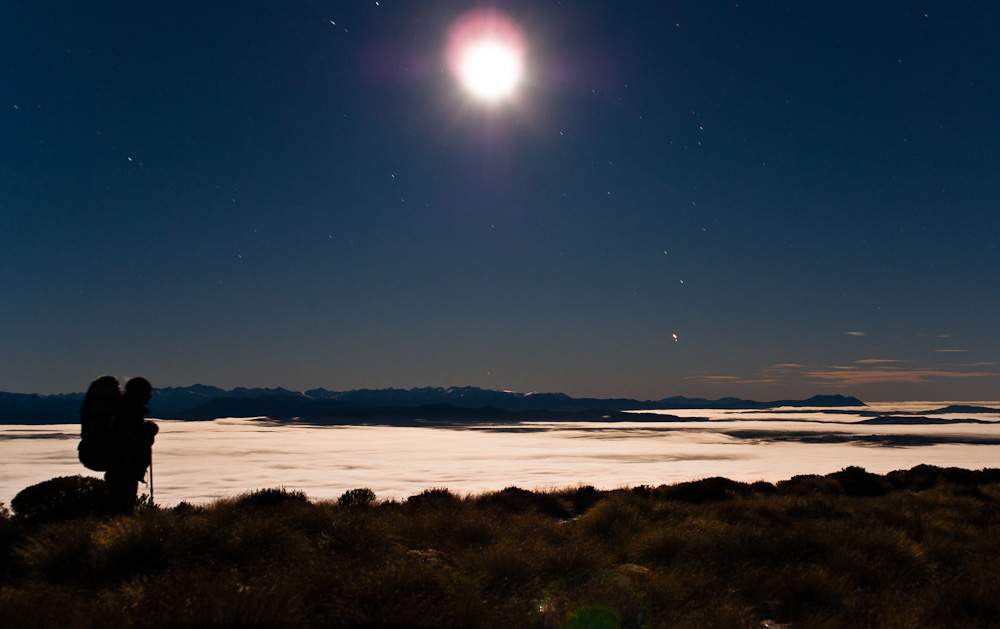 5. Kepler
Famous for its annual Kepler Run, spanning 60km and estimated to last around five hours, the Fiorland-based hike takes its hikers up to some panoramic mountainside views, rocky mountain ridges and the summit of Mt Luxmore, down into deep gorges, forests, and past some nice lakeside views of Te Anau and Manapouri.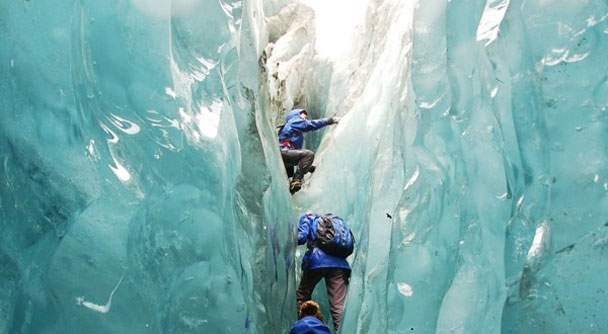 6. Franz Josef Glacier
While not technically a pure bred hiker's hike, the guided Franz Josef hike is is too beautiful not to include on the list. The 12 kilometre long glacier is a remnant from the ice age, and together with neighbouring Fox Glacier forms a World Heritage Site. There are a few different guided options, but the most breathtaking is the guided heli-hike, but mind it doesn't exactly come cheaply.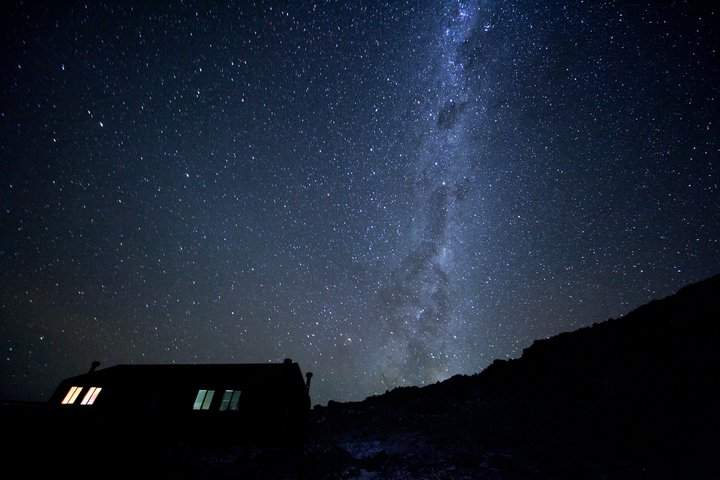 7. Mt Cook
Mt Cook/Aoraki is New Zealand's highest mountain towering over its rocky brethern with a 3,754 metre stature. While mostly restricted to extreme mountain junkies (people like Edmund Hilary, for example) there are some other slightly less intense options like the Mt Cook trek, which doesn't involve ice axes or crampons, but definitely a good helping of fitness and experience.
Photo: Karim Iliya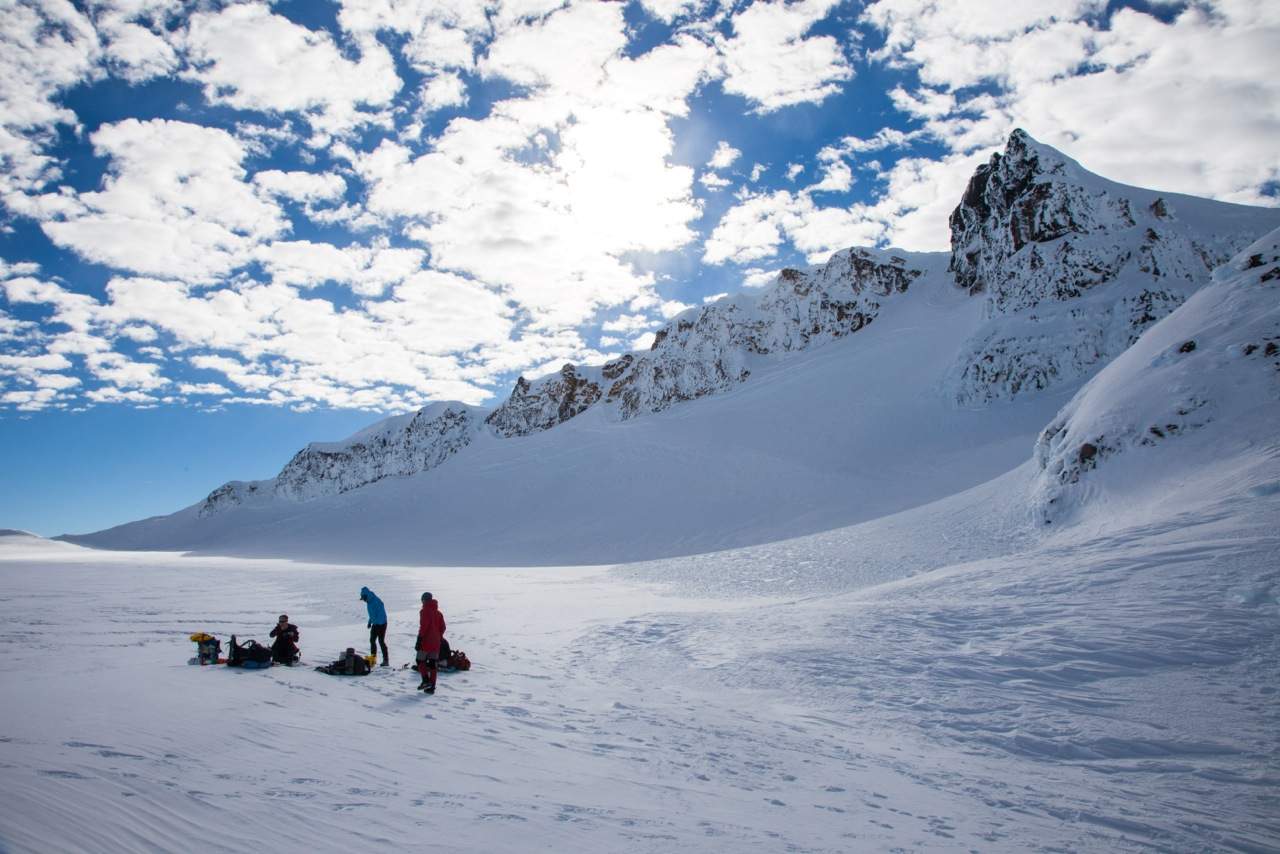 8. Mt Ruapehu
Better known as a skiing destination, Mt Ruapehu doesn't do too badly in the hiking department either. In fact, the two can combine quite nicely too. There are a few DOC huts scattered across the mountain, or if you're feeling adventurous and have the know-how you can tent your way up. Be wary of the weather though, as badly timed hike up during winter can mean you being stranded in the hut by a snow storm for few nights with nothing but a pack of cards and an empty stomach to keep you occupied.
Photo: Leslie Hittmeier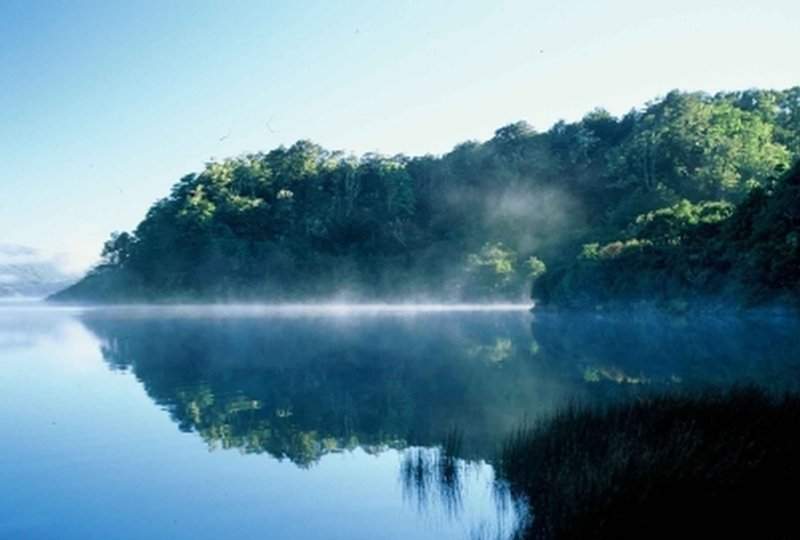 9. Lake Waikaremoana
Rotorua's misty Lake Waikaremoana walk is situated in Te Urewera National Park, the largest area of untouched natural wilderness remaining in the North Island of New Zealand. The four day hike takes you through some pretty secluded little swimming spots, dense rainforest and the amazing Korokoro Falls. It's so secluded that some hikers have reported hearing our dear but painfully shy kiwi's call. All the huts on the way are backcountry, so bring your own cooking utensils and sleeping bag.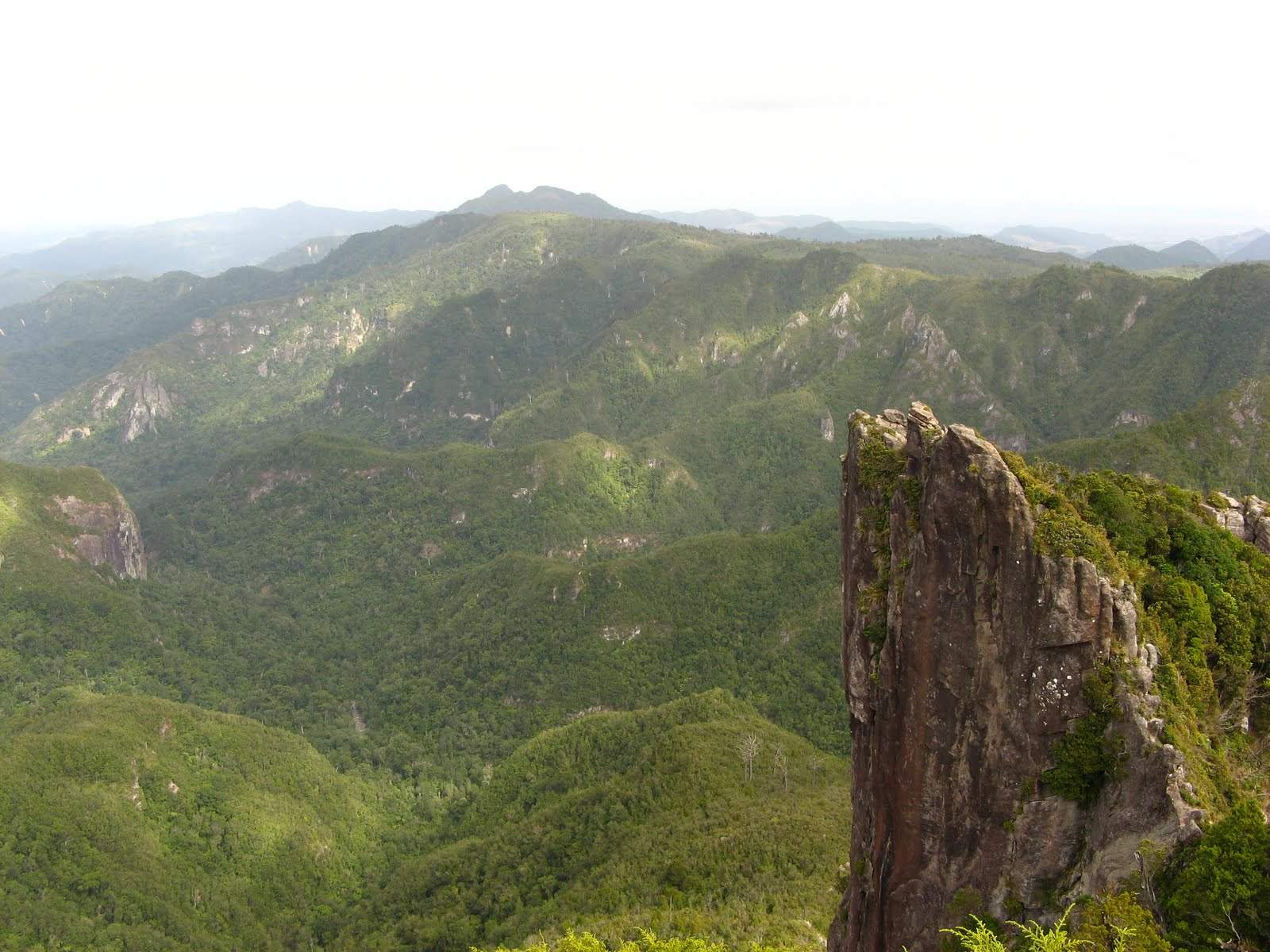 10. The Pinnacles
What once was a journey for pack horses during the 1870 - 1920 Kauri boom in the Coromandel region is now a historical hike (thigh and knee workout included). The nice thing about the Pinnacles is that its three hour climb can be conquered even by a hiking beginner. Although the Pinnacles aren't spectacularly high, the best part of this hike is actually the DOC hut - I'm talking 360 degrees of secluded woodland forest, bunk beds, a fully-equipped kitchens and a lot of good banter with interesting people. The hike can be done within a day, but I recommend staying up there a night or two to soak in the atmosphere.

Feature Photo: Leslie Hittmeier
Published on September 12, 2013 by Laetitia Laubscher