TRAVEL & LEISURE
The Eight Best Walks in Auckland
Eight of Auckland's best walks to tick off your bucket list.
Everyone loves talking about hiking.
"Yeah f*#k yea, I'm going to do so many hikes this summer".
"Mate, if there is one thing we have to do this summer its a big fu*%ing hike".
"Maaate there are so many good hikes around Auckland, I'm going to do like seven".
"Mate, I met these Swedish backpackers at Globe Bar who told me the Hillary Trail was vonderful".
"Maaate, Kathmandu is having 365 day sale this year, what are the fu*%ing chances".
Anyway, the fact of the matter is, not many of us get past the stage of buying one of those ridiculously overpriced Kathmandu backpacks, and most of us haven't been on a proper hike since 4th form school camp.
There are so many amazing sights to see and tracks to trek around Auckland that it would be a shame if the only people who got to experience them were a few schools of pimply fourth formers and a bunch of really good looking Swedes.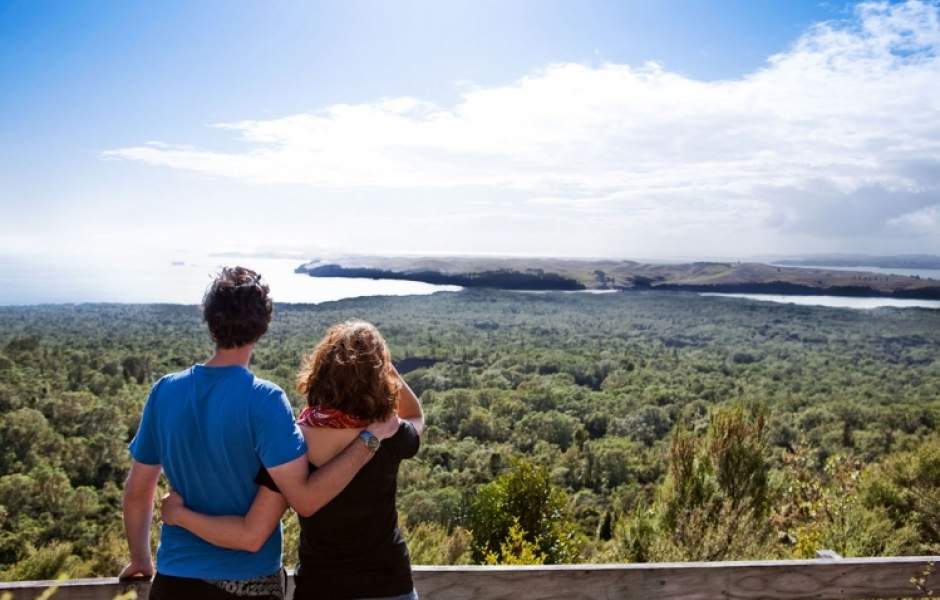 1. Rangitoto Summit
There are quite a few volcanoes in Auckland, 48 actually. However, Rangitoto wins the award for being the youngest and best looking. No surprises then that it was also the most recent to see some real life volcano action, albeit 600 years ago. But that's pretty much last week in volcano years. A ferry to the island will take about 25 minutes from the city, and the walk itself takes about an hour. It gets a little steep at times and you will break a sweat but the view from the top is truly something to behold.
Tips: The track can get a wee bit dicey at times so bring some decent soled shoes. Also, don't bring any rats. The island is pest free.
Length: 1 hour
How to get there: A return ferry from Auckland Ferry Terminal or Devonport, which sets you back $30.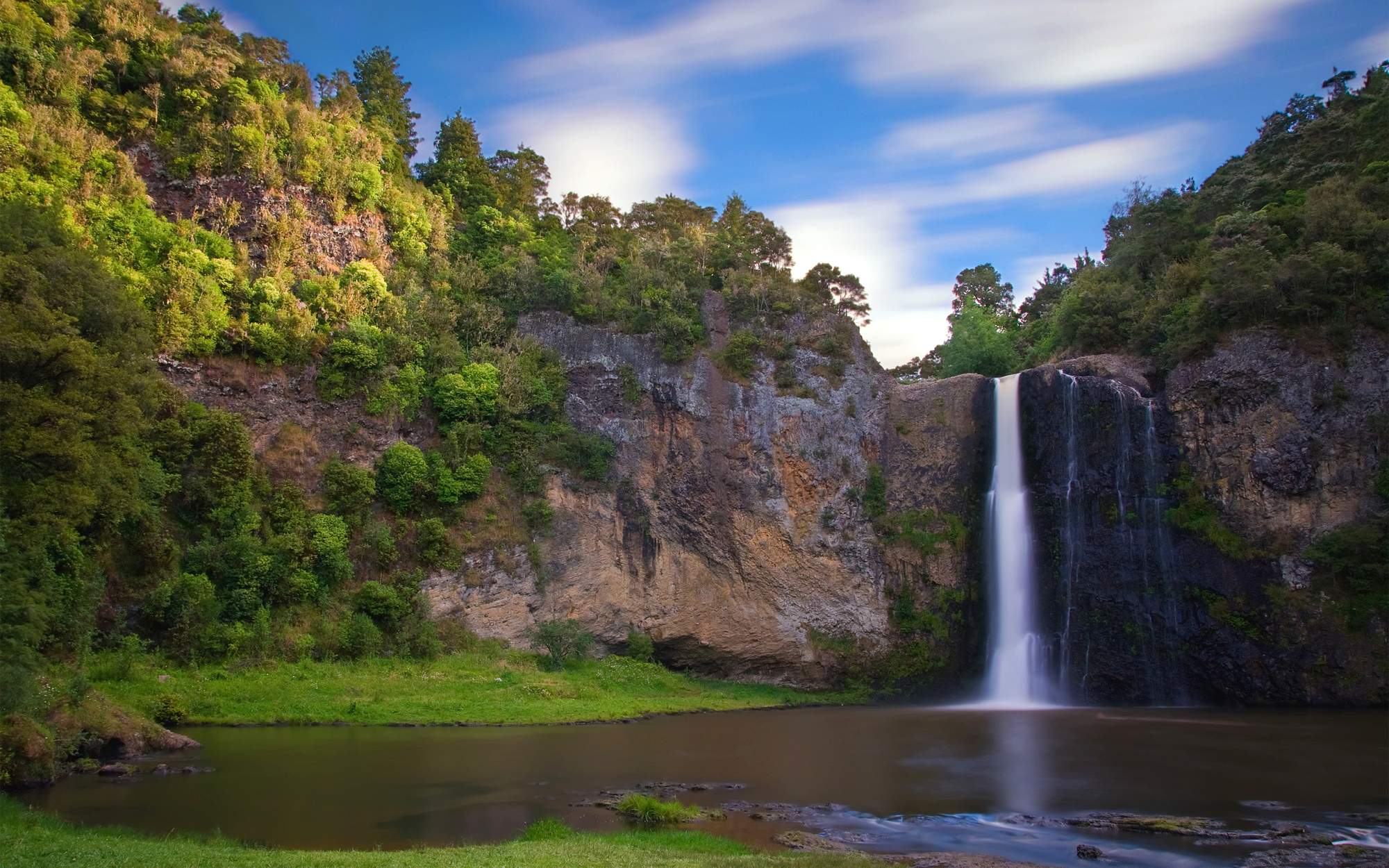 2. Hunua Falls Track
The Hunua Ranges don't seem to get quite as much attention as their westy cousins, but they are just as close to the city and equally as breathtaking. A 45-minute drive from the city, this is an easy 3 or 4 hour walk that (fingers crossed) will have you swimming in water holes and staring up at a 28-metre waterfall. The track is popular and well kept, therefore a perfect spot to take the kids or the big kids for a day out. There are also some really short (less than 30min) tracks here if you would rather spend the day picnicking.
Tips: Head to Hunua after a rainy day to see the waterfall in full force. Bring togs.
Length: 3-4 hours
How to get there: Take Falls Road to the end of the road, stopping by the Visitor Centre before embarking on your walk.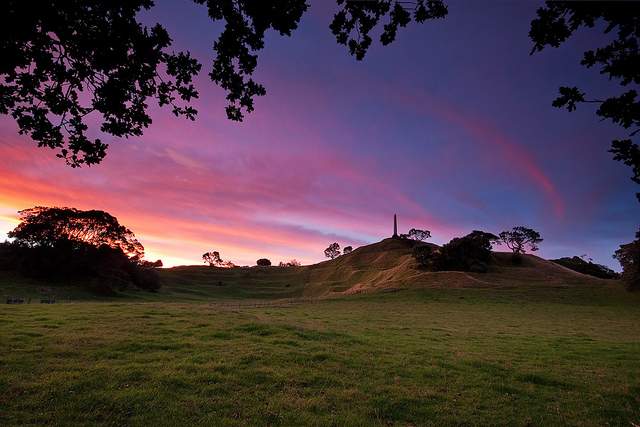 3. Coast to Coast Walk
The Coast to Coast has been ranked as one of the top ten city hikes in the world by Lonely Planet. And Lonely Planet has done a lot of hikes in its time. Also you will be able to tell your friends that you walked from one side of New Zealand to the other in one day. In 16 kilometres you will link between the Waitemata and Manukau harbours, taking in many of cities volcanoes, traditional Maori sites, and sweet views. Just because it's a 'city hike' don't be fooled into thinking you will be walking down Ponsonby road with a freshly squeezed OJ with a fresh pair of Nikes on; the city hike flirts with suburbia but is mostly taken up by natural features and the many rolling hills that make up the city.
Tips: It is do-able in one day, weather permitting, although doing it in two will give you more time to take in the views, stop off for lunch, and read up on the history stated on the many signposts along the trail.
Length: 5-7 hours
How to get there: Visit the City Council website for a full map of the walk.


4. Hillary Trail
This is not called the Hillary trail for no reason. You will need to be a bit of a legend to knock this bastard off. Make sure you and whoever else comes along has a decent level of fitness, some hiking experience, four days, and a plan. Opened in 2010 it takes you through the Waitakere Ranges, past the Arataki Visitor Centre, Huia, Whatipu, Karekare, Piha, Anawhata, and then either winding north to Muriwai or through Cascade Kauri Park and on to Swanson. With an option for 2, 3 or 4 day hikes, there are campgrounds and huts and some of the most amazing views you will ever see along the way, There is also plenty of other information that you probably should know that won't fit into this paragraph.
Tips: Read this. You will need to book in advance.
Length: Several days.
How to get there: Start at the Arataki Visitor Centre, accessed via car.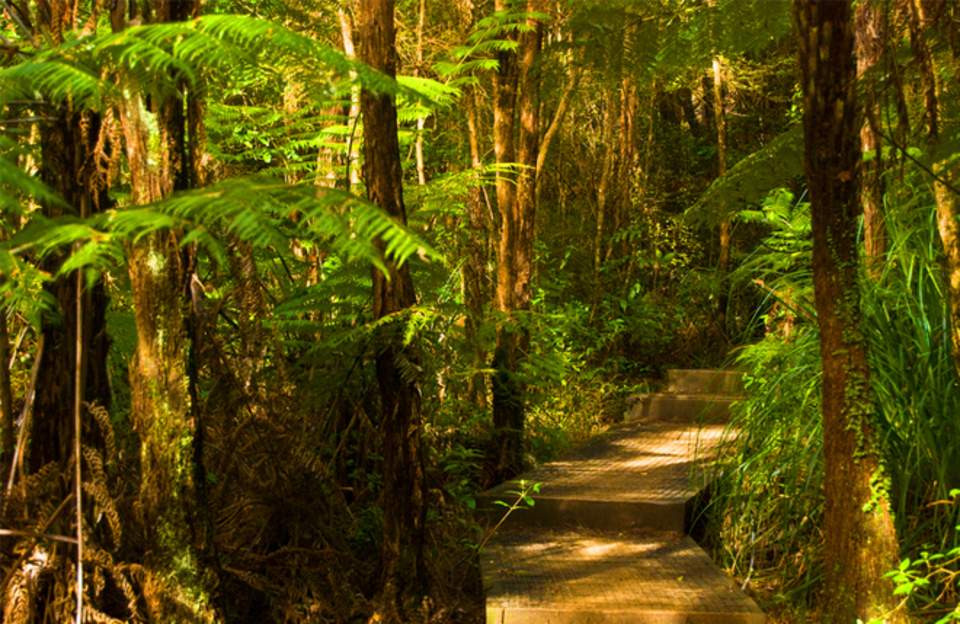 5. Okura Bush Walk
This three hour trek, which runs through Okura Bush Scenic Reserve, begins at Haigh Road and takes you over clifftops and through bush up to Stillwater and back again. Its only a 10 minute drive from Albany but you could be forgiven for thinking you were further off the beaten path.
Tips: Best to do after a week of fine weather as it a can get a little slippy underfoot. Bring a picnic.
Length: 3 hours
How to get there: Start at Haigh Road, off East Coast Road.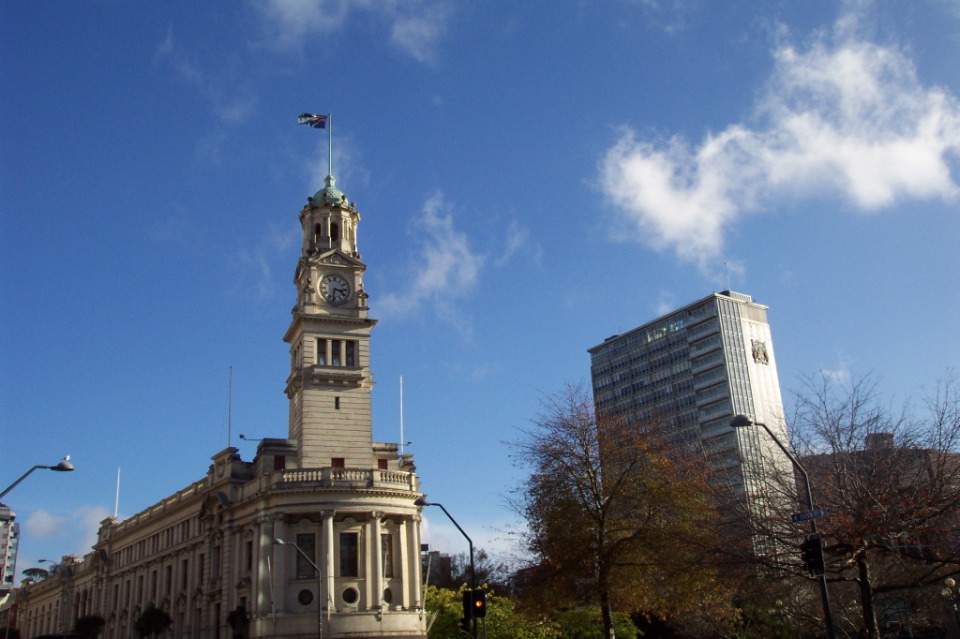 6. Auckland City Heritage Walks
Three easy 1.5km, 1.5 hour walks at a slow pace to take in some of Auckland's magic historic buildings and spots. The walks that the council has come up with have been split into uptown, midtown, and downtown. For more info click here. A great way to learn a little more about the surprisingly eventful history and future plans of the city we call home.
Tips: Read up a little, and make a bit of a plan before you head off. Post-walk beers are a must.
Length: 1.5hours x 3
How to get there: Walks start across town: downtown, midtown and uptown.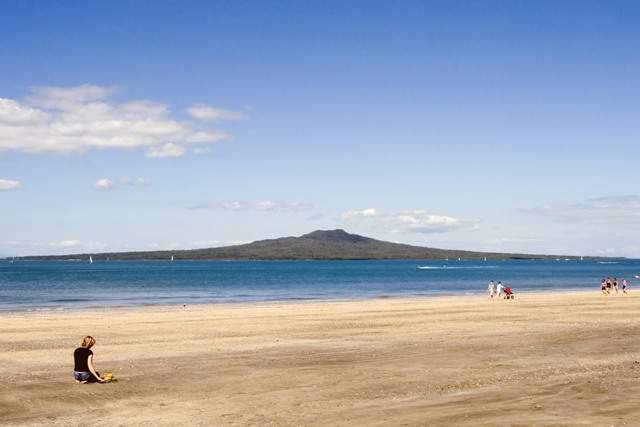 7. North Shore Coastal Walk
This one begins at Long Bay Beach, reaching right the way to Devonport - or of course you could also start from Devonport and head back towards Long Bay if you prefer. This is a must for all Aucklanders, there are some awesome spots along the East Coast of the Shore and many little inlets and amazing clifftop views that you would never encounter otherwise. Its a 23km 7 hour trek but the path is easily trodden, you will not need a map, and there are so many great cafes and bus routes along the way if you decide you want to head back into civilization and complete the walk the following day.
Tip: Take advantage of Aucklands public transport. If coming from the city, ferry to Devonport and bus back or vice versa.
Length: 7 hours (can easily be made into a shorter walk)
How to get there: Long Bay can be accessed via car or bus. Devonport can be reached from town by bus, ferry or car.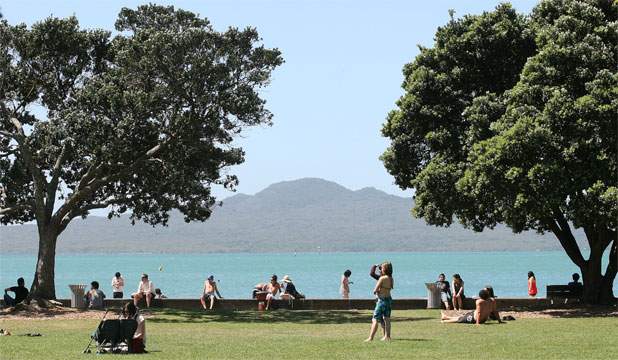 8. Tamaki Drive
A great way to take in Auckland's stunning harbour. Stroll along Tamaki Drive and look up enviously at the beautiful homes on the clifftops and beaches of St Heliers, Kohimarama, and Mission Bay. Grab a coffee or two along the way. This is an easy 10km, 2.5 hour walk but it would be recommended to take a detour and head up to Bastion Point. The view is rather nice from up there and it is an incredibly significant spot in the history of this city.
Tip: Bring your skates, bike, or any other device with wheels. The path is well kept and is shared between cyclists, rollerbladers, and pedestrians.
Length: 2.5hours
How to get there: Mission Bay can be accessed by car or bus.

Published on November 13, 2014 by Sam Stephenson