The Best Things to Do in Auckland This Week
Check out dazzling dance performance 'The Art of Black Grace', then get giggling at the Basement Theatre's new Christmas show.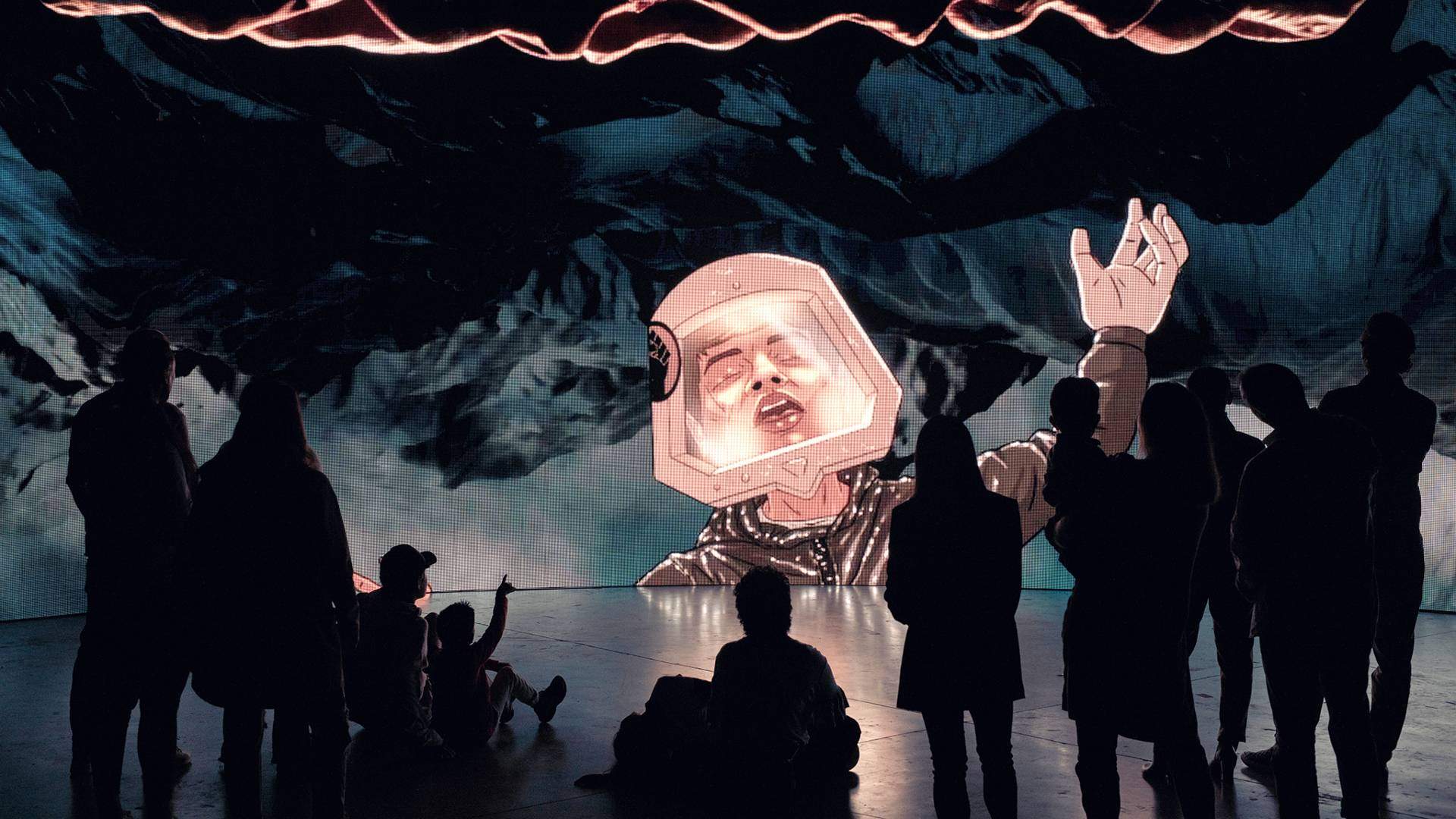 Heading back to the ol' daily grind can be pretty damn awful after a bright and shiny weekend of picnicking, bar hopping and patting dogs that aren't yours, but luckily Auckland's a 'keep the ball rolling' kind of city and has plenty of events, exhibitions, theatre, film festivals and live music for you to inject a little awesomeness into your week. Sure, use Monday for Netflix. Then get out there and sink your teeth into Auckland's best happenings this week.
Image: The Art of Black Grace
Arts & Entertainment

Taking a journey to the centre of an otherworldly realm, Walt Disney Animation Studios' 61st film is heartfelt, urgent and visually stunning.

Arts & Entertainment

Paying tribute to the one and only Dolly Parton, this Australian comedy follows a plucky impersonator swapping the nine-to-five for playing her idol.

Design & Style

Snap up some unique handmade ceramics from upcoming and established makers.

Arts & Entertainment

A culinary thriller-slash-black comedy with bite, this Ralph Fiennes- and Anya Taylor-Joy-starring cinematic dish is savage, savvy and slickly satisfying.

Arts & Entertainment

The 'The Shape of Water' and 'Pan's Labyrinth' director's stop-motion take on the beloved 19th-century Italian tale might just be the most magical yet.

Arts & Entertainment

Timothée Chalamet and Taylor Russell play cannibal lovers road-tripping through America's midwest in this evocative and exquisite film from 'Call Me By Your Name' director Luca Guadagnino.

Food & Drink

Embrace summer with two hours of bottomless frosé by the water's edge — complete with fruity flavours and fun toppings.

Travel & Leisure

You'll think you're at the North Pole when entering this fairy light-lit wonderland — rather than Auckland's favourite transport museum.

Arts & Entertainment

For his first movie in seven years, Oscar-winning director Alejandro González Iñárritu ponders the weight of being a filmmaker in a feature both spectacular and indulgent.

Arts & Entertainment

Carey Mulligan and Zoe Kazan lead this powerful newspaper drama, which follows the journalists who broke the Harvey Weinstein story.

Arts & Entertainment

Auckland's favourite annual Christmas comedy show is making its hotly anticipated return.

Food & Drink

See your week out the right way — at this Sunday afternoon party filled with food, booze and tunes.

Travel & Leisure

Come December, the skies above Auckland's Wynard Quarter will be filled with teams channelling their inner Amelia Earhart.

Arts & Entertainment

Top off your museum trip with a visit to the historic building's exclusive rooftop.

Arts & Entertainment

This dazzling digital larger-than-life dance performance is taking up residence in Wynard Quarter this November.

Food & Drink

Celebrate the warmer months with this special sunset dinner deal.

Arts & Entertainment

Do you dream of being a famous artist? Manifest it the right way and practice your skills in the Auckland Art Gallery.

Travel & Leisure

The weekly one-hour Hatha yoga class takes place in a new gallery space each week, allowing you to catch new works from local and international artists.

Food & Drink

This weekly inner-city farmer's market sells everything from fresh produce and flowers to coffee, vegan foods, pastries, sweet buns, crepes, juices and savoury snacks.

Food & Drink

See out the last sunny evenings of autumn with fresh pasta handmade by an ex-Baduzzi chef and ice-cold beers on tap.

Arts & Entertainment

This hour-long tour takes you behind the curtain of one of Auckland's most iconic landmarks.

Food & Drink

Auckland's newest farmers market arrives across the harbour.

Food & Drink

Start your adventure in Auckland with some craft beer and a nose-to-tail feast.

Travel & Leisure

Take your yoga practice to a whole new level — level 51, that is.
Tap and select
Add to Home Screen
to access Concrete Playground easily next time.
x