The Best Things to Do in Auckland This Week
Make plans.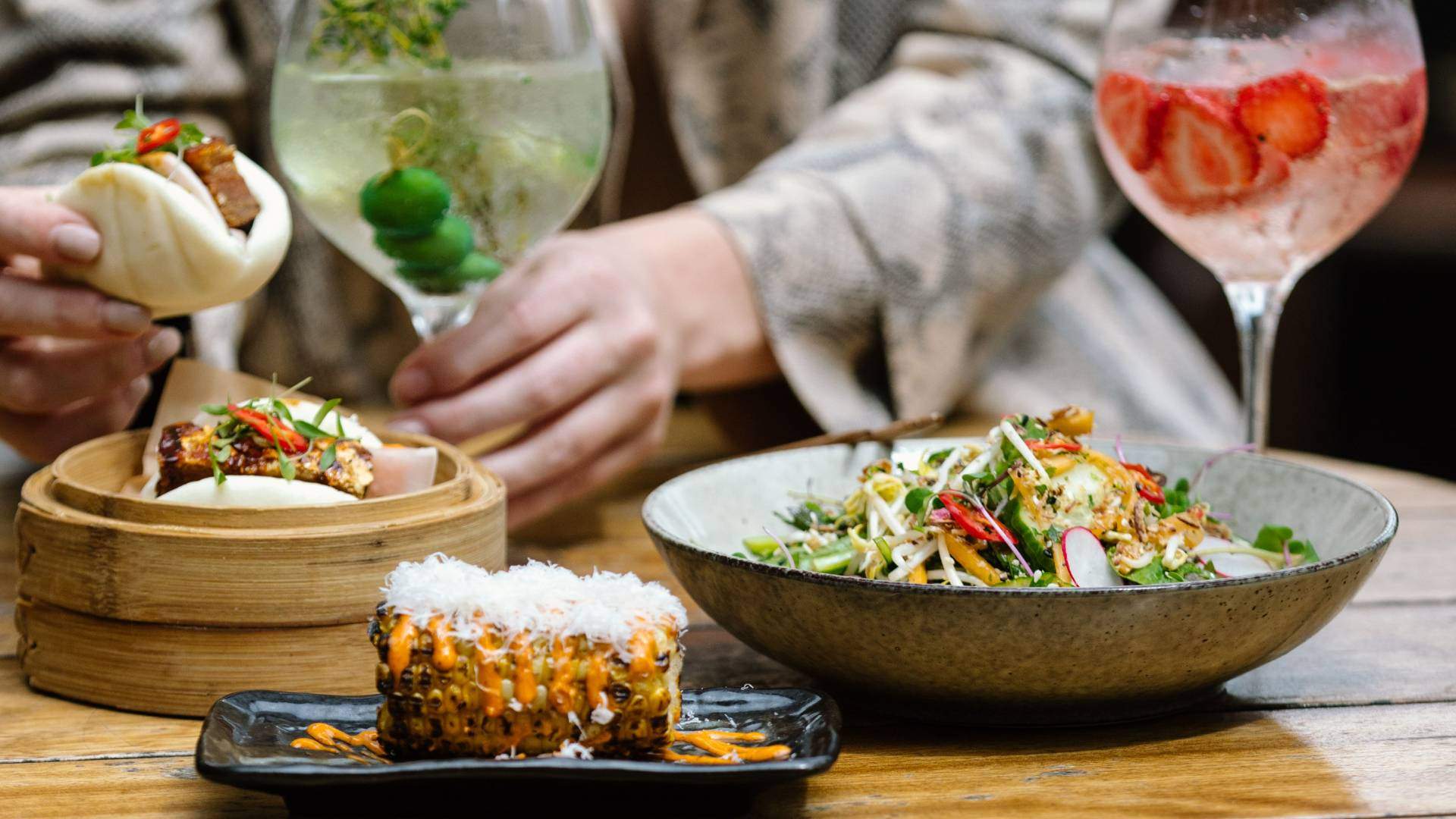 Heading back to the ol' daily grind can be pretty damn awful after a bright and shiny weekend of picnicking, bar hopping and patting dogs that aren't yours, but luckily Auckland's a 'keep the ball rolling' kind of city and has plenty of events, exhibitions, theatre, film festivals and live music for you to inject a little awesomeness into your week. Sure, use Monday for Netflix. Then get out there and sink your teeth into Auckland's best happenings this week.
Image: Hoppers Garden Bar
Arts & Entertainment

Brad Pitt's charisma, scene-stealing supporting players and spectacular stunt choreography help this assassins-on-a-train action-comedy mostly prove a blast.

Arts & Entertainment

Tom Gould has captured a suite of striking portraits and films featuring people from Te Tairāwhiti.

Food & Drink

Because the only thing better than one night of curry is eight nights of curry.

Food & Drink

Start the downward slide into the weekend with live music and speciality cocktails.

Arts & Entertainment

Tender, affecting and resonant, and filled with wonderful performances, this Gaelic-language coming-of-age drama tells a small tale with a big impact.

Arts & Entertainment

This 2018 bestseller jumps from the page to the screen, but proves as pristine and polished as a swampy southern gothic murder-mystery melodrama can be.

Arts & Entertainment

The New Zealand musician is celebrating the release of his debut EP — and you're invited to the party.

Arts & Entertainment

Reteaming with his 'Sinister' director Scott Derrickson, Ethan Hawke is unnervingly excellent in this tense and eerie 70-set horror film.

Food & Drink

Expect the unexpected during this evening of behind-the-scenes film action and delicious eats.

Food & Drink

Pretend you've joined the mass Euro-summer exodus with this little slice of Paris on K' Road.

This exciting new exhibition of contempoary British artwork confronts themes and social topics that are often considered taboo.

Food & Drink

Enjoy festive vodka cocktails, write down your wish — and go in the draw to win a trip to Japan.

Travel & Leisure

Banish those winter blues by cosying up by the fire with a glass of red at one of Waiheke's gorgeous wineries.

Arts & Entertainment

This groundbreaking exhibition of works dating from as far back as 1350 is the largest exhibition of icons to be staged in Australasia.

Arts & Entertainment

This mammoth exhibition is set to be the largest selection of ancient artefacts ever loaned by a museum to New Zealand.

Arts & Entertainment

Do you dream of being a famous artist? Manifest it the right way and practice your skills in the Auckland Art Gallery.

Travel & Leisure

The weekly one-hour Hatha yoga class takes place in a new gallery space each week, allowing you to catch new works from local and international artists.

Food & Drink

This weekly inner-city farmer's market sells everything from fresh produce and flowers to coffee, vegan foods, pastries, sweet buns, crepes, juices and savoury snacks.

Food & Drink

See out the last sunny evenings of autumn with fresh pasta handmade by an ex-Baduzzi chef and ice-cold beers on tap.

Arts & Entertainment

This hour-long tour takes you behind the curtain of one of Auckland's most iconic landmarks.

Food & Drink

Auckland's newest farmers market arrives across the harbour.

Food & Drink

Start your adventure in Auckland with some craft beer and a nose-to-tail feast.

Travel & Leisure

Take your yoga practice to a whole new level — level 51, that is.
Tap and select
Add to Home Screen
to access Concrete Playground easily next time.
x