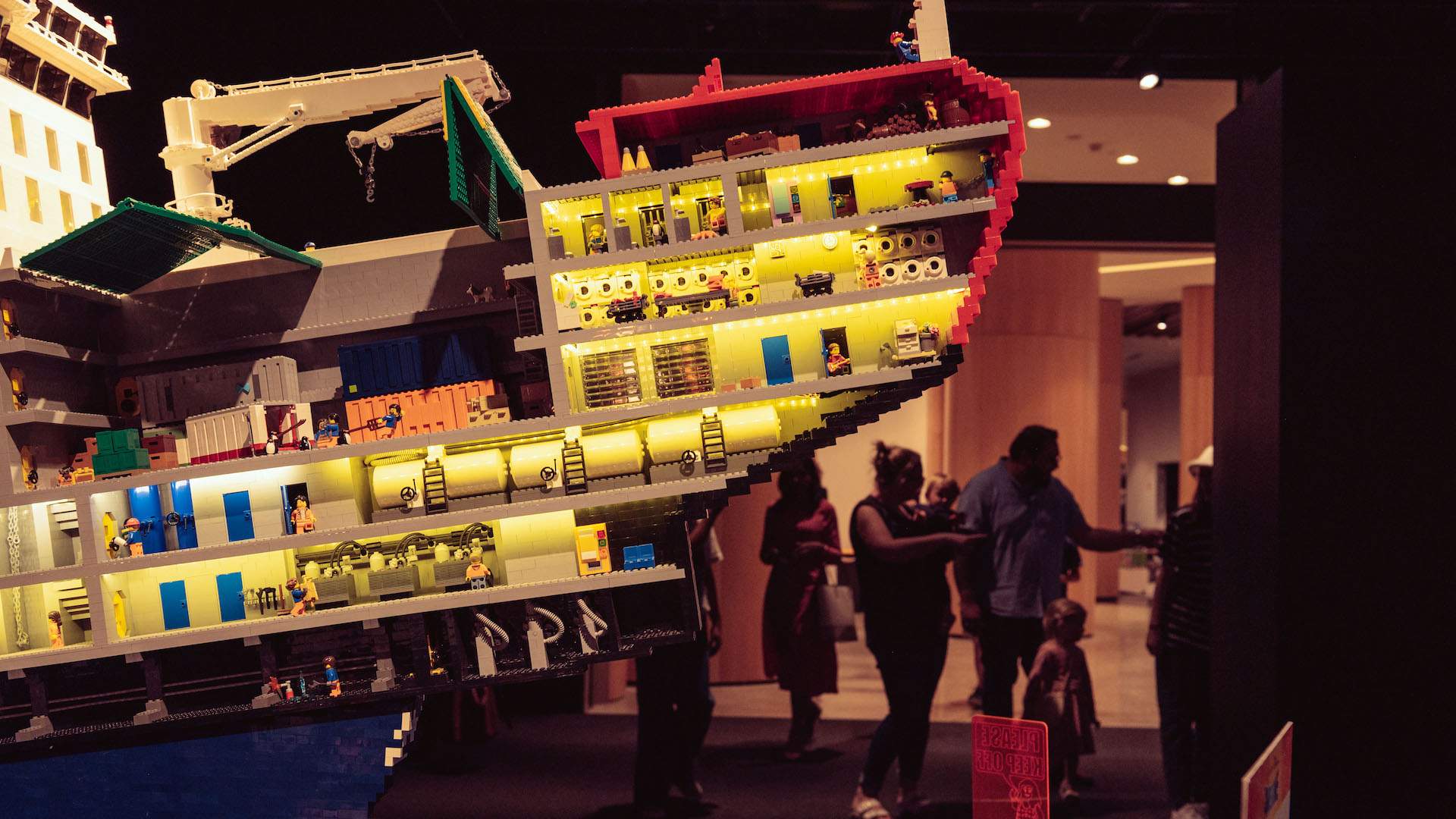 Heading back to the ol' daily grind can be pretty damn awful after a bright and shiny weekend of picnicking, bar hopping and patting dogs that aren't yours, but luckily Auckland's a 'keep the ball rolling' kind of city and has plenty of events, exhibitions, theatre, film festivals and live music for you to inject a little awesomeness into your week. Sure, use Monday for Netflix. Then get out there and sink your teeth into Auckland's best happenings this week.
Arts & Entertainment

Denzel Washington, Rami Malek and Jared Leto co-star in this 90s-style serial killer thriller — and none of them will add new Oscars to their mantles for their efforts.

Arts & Entertainment

Vivid, honest and tender, this resonant and moving drama stars Steven Yeun as a Korean American father and farmer chasing a better life for his family.

Food & Drink

Scoff as many of the light and briny delights as humanly possibly.

Arts & Entertainment

Four teachers test a theory that humans actually need a constant supply of alcohol in their blood in this Oscar-shortlisted Danish drama.

Arts & Entertainment

Starring Anthony Mackie and Jamie Dornan, this sci-fi thriller follows two paramedics dealing with a trippy new designer drug.

Arts & Entertainment

Kate Winslet and Saoirse Ronan are exceptional in this exquisite period romance from the director of 'God's Own Country'.

Arts & Entertainment

Australia's latest exceptional outback western interrogates the atrocities of the country's colonial past.

Arts & Entertainment

Try your hand at paddle boarding or watch a film by the water at this three-week beach festival.

Food & Drink

This family-friendly food celebration rounds up some of the best ethically minded vendors in the city.

Food & Drink

Find a spot at this two-storey champagne bar to watch the 36th America's Cup.

Travel & Leisure

Tauranga's giant inflatable floating structure is heading back to Auckland for summer.

Arts & Entertainment

The largest exhibition in the 132-year history of Auckland Art Gallery Toi o Tāmaki.

Arts & Entertainment

The exhibition will showcase some of the biggest, fastest and tallest things you can construct out of Lego.

Food & Drink

This beachside pop-up is serving Japanese-inspired gin cocktails for summer.

Arts & Entertainment

The Wellington-based special effects and prop company is bringing its movie magic to Auckland.

Design & Style

Jump behind the wheel of a high-speed sailboat in this multi-sensory experience.

Arts & Entertainment

The country's largest and most popular photography exhibition is coming to Auckland.

Arts & Entertainment

Come face-to-face with a giant haka and match your ball skills against the All Blacks.

Arts & Entertainment

This month-long festival will screen the likes of 'Reservoir Dogs', 'Kill Bill' and 'Pulp Fiction' every weekend.

Food & Drink

The zoo is opening its doors later than usual for animal spotting and keeper talks.
Tap and select
Add to Home Screen
to access Concrete Playground easily next time.
x