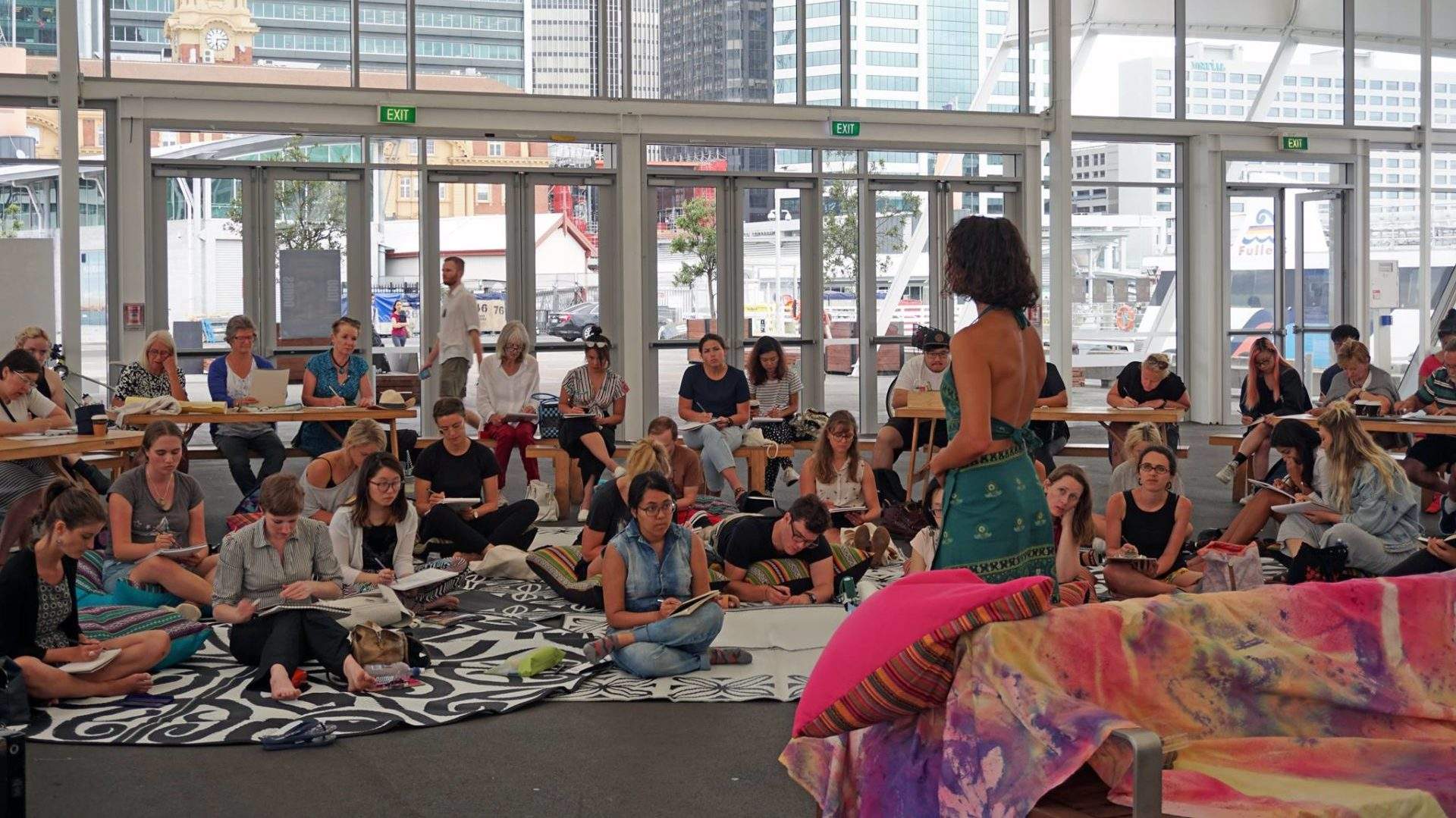 Heading back to the ol' daily grind can be pretty damn awful after a bright and shiny weekend of picnicking, bar hopping and patting dogs that aren't yours, but luckily Auckland's a 'keep the ball rolling' kind of city and has plenty of events, exhibitions, theatre, film festivals and live music for you to inject a little awesomeness into your week. Sure, use Monday for Netflix. Then get out there and sink your teeth into Auckland's best happenings this week.
The Best Things to Do in Auckland This Week
Make plans.
Food & Drink

Turn your living room into a saloon or become a whiz in the kitchen.

Arts & Entertainment

Performing live from their lounge rooms, they'll be joined by Sheryl Crow, Sharon Van Etten, Fred Armisen and more.

Arts & Entertainment

The Melbourne art gallery is launching virtual tours of all its current blockbuster exhibitions.

Arts & Entertainment

While Melbourne Symphony Orchestra is suspending all concerts with audiences for a month, it's now hosting an online concert series.

Arts & Entertainment

Pub Choir's communal singing events are affected by the mass-gatherings ban, so it's bringing the sing-along into your home.

Food & Drink

The craft brewers are celebrating their Auckland digs with beer, cake and contemporary Asian street food.

Food & Drink

The first in a series of pop-up dinners by Lebanese chef Elie Assaf.

Arts & Entertainment

Nominated for two Oscars and picking up multiple Sundance awards, this compelling and fascinating doco follows Europe's last female wild beekeeper.

Arts & Entertainment

Involving and infuriating, this Mark Ruffalo-starring legal thriller is based on a compelling true story.

Arts & Entertainment

Julia Louis-Dreyfus and Will Ferrell can't save this flat American remake of 2014 Swedish hit 'Force Majeure'.

Arts & Entertainment

The inventive songwriter brings her brand of 'electric blue witch-hop' to Auckland.

Arts & Entertainment

With 30 formidable films on offer, including twisty whodunnits, insightful documentaries and the second highest-grossing French film of 2019.

Arts & Entertainment

This OTT action-comedy promises Daniel Radcliffe with guns bolted to his hands — and that's about all it delivers.

Arts & Entertainment

Nicolas Cage gets wild and weird — again — in this kaleidoscopic spectacle of a horror film, which adapts a HP Lovecraft story.

Food & Drink

A Kombi fitted out with kegs will be stopping by Queen Street and pouring brews.

Arts & Entertainment

Elisabeth Moss is at her tormented best in this smart, stylish and supremely relevant Australian-shot remake of a monster movie classic.

Arts & Entertainment

It's Auckland's time to get in on the crass magnum opus from 'South Park' creators Trey Parker and Matt Stone.

Food & Drink

A celebration of light, dry French rosé is hitting this inner city laneway.

Food & Drink

Indulgent ice cream delivered straight to your front door.

Food & Drink

The world's fanciest picnic is back for another round.

Food & Drink

An unlimited feast for lovers of Italian cuisine.

Arts & Entertainment

Get up close and personal with the frozen continent in this new virtual reality adventure.
Tap and select
Add to Home Screen
to access Concrete Playground easily next time.
x