The Best Things to Do in Auckland This Week
Make plans.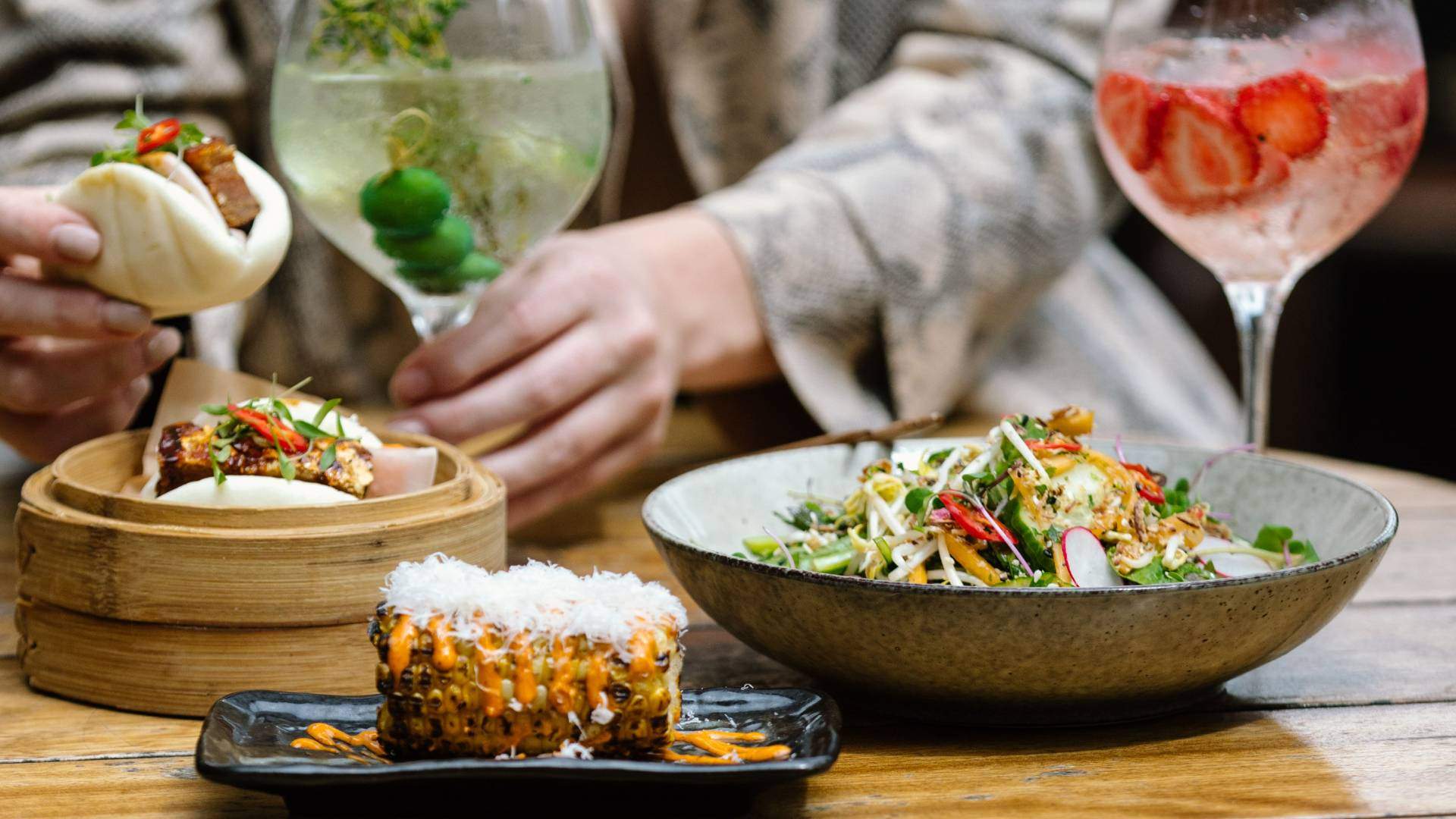 Heading back to the ol' daily grind can be pretty damn awful after a bright and shiny weekend of picnicking, bar hopping and patting dogs that aren't yours, but luckily Auckland's a 'keep the ball rolling' kind of city and has plenty of events, exhibitions, theatre, film festivals and live music for you to inject a little awesomeness into your week. Sure, use Monday for Netflix. Then get out there and sink your teeth into Auckland's best happenings this week.
Image: Hoppers Garden Bar
Arts & Entertainment

Forget stuffy and outdated museum halls — all you need to experience this virtual reality exhibit is your phone and your walking shoes.

Arts & Entertainment

Solely compiled from archival footage, this expertly edited documentary about Diana, Princess of Wales and her treatment by the media would make a gripping double feature with 'Spencer'.

Arts & Entertainment

After 'Get Out' and 'Us', Jordan Peele adds another bold, intelligent, eerie and supremely entertaining horror masterpiece to his resume.

Arts & Entertainment

Brad Pitt's charisma, scene-stealing supporting players and spectacular stunt choreography help this assassins-on-a-train action-comedy mostly prove a blast.

Food & Drink

Because the only thing better than one night of curry is eight nights of curry.

Food & Drink

Start the downward slide into the weekend with live music and speciality cocktails.

This exciting new exhibition of contempoary British artwork confronts themes and social topics that are often considered taboo.

Travel & Leisure

Banish those winter blues by cosying up by the fire with a glass of red at one of Waiheke's gorgeous wineries.

Food & Drink

The capital's Comic-Con for beer lovers is back for another round.

Arts & Entertainment

This groundbreaking exhibition of works dating from as far back as 1350 is the largest exhibition of icons to be staged in Australasia.

Arts & Entertainment

This mammoth exhibition is set to be the largest selection of ancient artefacts ever loaned by a museum to New Zealand.

Arts & Entertainment

Do you dream of being a famous artist? Manifest it the right way and practice your skills in the Auckland Art Gallery.

Travel & Leisure

The weekly one-hour Hatha yoga class takes place in a new gallery space each week, allowing you to catch new works from local and international artists.

Food & Drink

This weekly inner-city farmer's market sells everything from fresh produce and flowers to coffee, vegan foods, pastries, sweet buns, crepes, juices and savoury snacks.

Food & Drink

See out the last sunny evenings of autumn with fresh pasta handmade by an ex-Baduzzi chef and ice-cold beers on tap.

Arts & Entertainment

This hour-long tour takes you behind the curtain of one of Auckland's most iconic landmarks.

Food & Drink

Start your adventure in Auckland with some craft beer and a nose-to-tail feast.

Travel & Leisure

Take your yoga practice to a whole new level — level 51, that is.
Tap and select
Add to Home Screen
to access Concrete Playground easily next time.
x