The Best Things to Do in Auckland This Week
Make plans.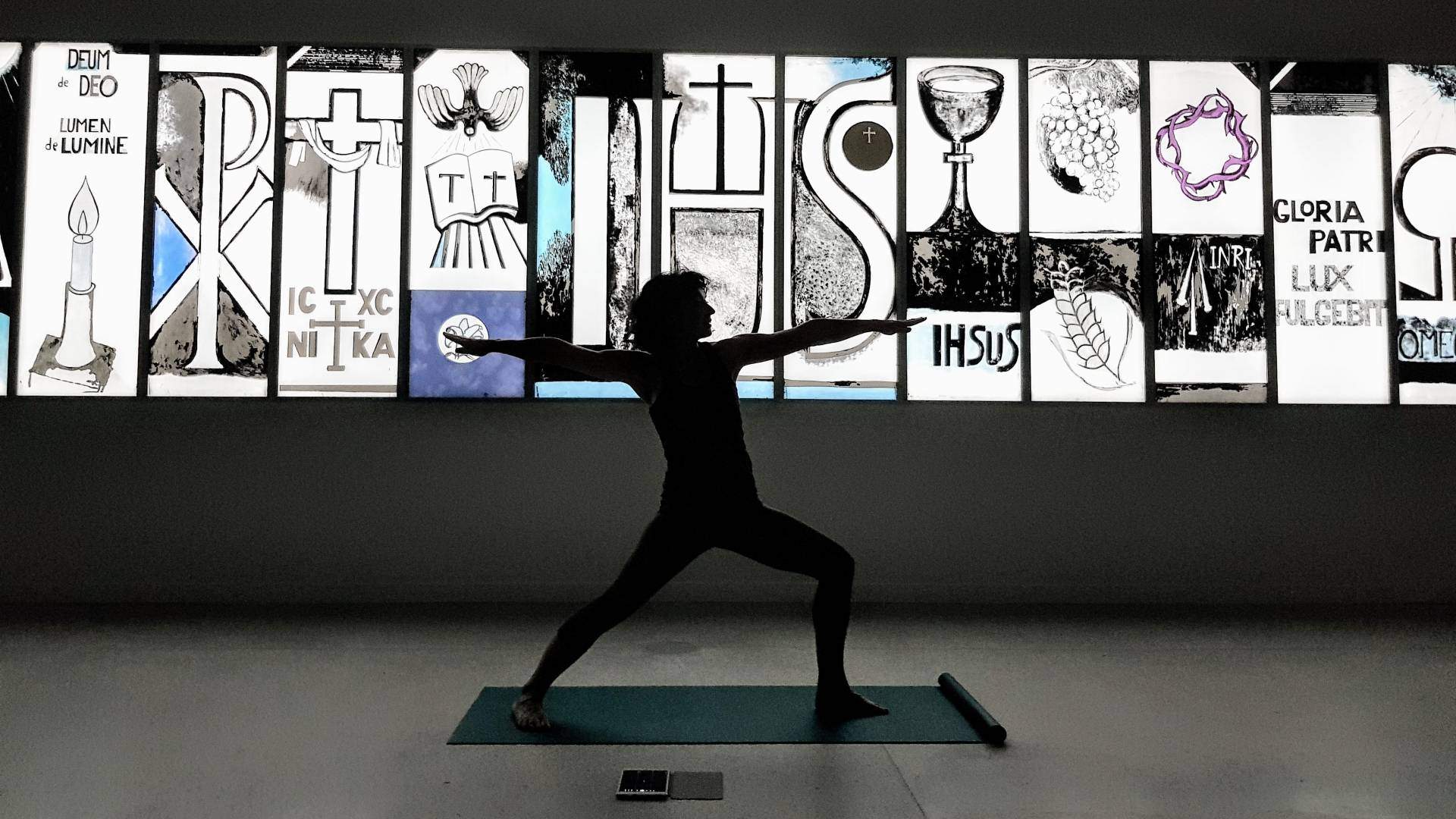 Heading back to the ol' daily grind can be pretty damn awful after a bright and shiny weekend of picnicking, bar hopping and patting dogs that aren't yours, but luckily Auckland's a 'keep the ball rolling' kind of city and has plenty of events, exhibitions, theatre, film festivals and live music for you to inject a little awesomeness into your week. Sure, use Monday for Netflix. Then get out there and sink your teeth into Auckland's best happenings this week.
Image: Yoga at Auckland Art Gallery
Food & Drink

Don't miss this night of house music and specialty cocktails, brought to life by DJ Mac Mylo and Stolen Girlfriends Club co-founder Marc Moore.

Arts & Entertainment

This exceptional Norwegian horror film is one of the most disturbing movies about childhood — and superpowers — to reach screens in recent years.

Arts & Entertainment

Colin Firth and 'Succession' star Matthew Macfadyen lead this World War II-set tale of espionage intrigue, which is based on a story so wild that it can only be true.

Food & Drink

You have to be in the know to find this pop-up restaurant slinging handmade pasta, pizza and European-inspired cocktails at various locations around the city.

Arts & Entertainment

Do you dream of being a famous artist? Manifest it the right way and practice your skills in the Auckland Art Gallery.

Travel & Leisure

The weekly one-hour Hatha yoga class takes place in a new gallery space each week, allowing you to catch new works from local and international artists.

Arts & Entertainment

Directed by 'The Witch' and 'The Lighthouse' filmmaker Robert Eggers, this Alexander Skarsgård-starring Viking epic is bold, bloody, brutal and brilliant.

Arts & Entertainment

This new multimedia exhibit is set to take you on a journey through the life of one of the world's most prolific surrealist artists.

Arts & Entertainment

Unpacking a sex-tape scandal — as well as the state of the world today — this Romanian award-winner is scorching and searing from its first frame to its last.

Food & Drink

Stretch out the summer vibes a bit longer by sipping Euro-inspired gin cocktails in Andiamo's own lemon grove.

Food & Drink

Whether you're after a cheap-as-chips meal deal or to splurge on something special, the month-long celebration has something for everyone.

Arts & Entertainment

Directed by 'Evil Dead' legend Sam Raimi, the latest MCU film about surgeon-turned-sorcerer Dr Stephen Strange is darker and trippier but still dispiritingly standard.

Arts & Entertainment

Each month a lineup of a few of New Zealand's funniest comedians take the stage.

Food & Drink

Celebrate the end of a long day or short week with half a dozen fresh Pacific oysters and a glass of bubbly for only $25.

Food & Drink

You'll enjoy six local and international drops and accompanying snacks — and none of the usual winery worries about catching that last ferry home.

Food & Drink

This weekly inner-city farmer's market sells everything from fresh produce and flowers to coffee, vegan foods, pastries, sweet buns, crepes, juices and savoury snacks.

Food & Drink

See out the last sunny evenings of autumn with fresh pasta handmade by an ex-Baduzzi chef and ice-cold beers on tap.

Travel & Leisure

Perfect for some post-Omicron pampering or for a romantic staycation with your love.

Food & Drink

Sip tea — or champagne — and enjoy multiple courses of delicious bites, with no animals harmed in the making.

Arts & Entertainment

This hour-long tour takes you behind the curtain of one of Auckland's most iconic landmarks.

Arts & Entertainment

Feel like you're a world away from Auckland's CBD as you gorge on delicious Spanish-style tapas and listen to live jazz from some of the city's best musicians.

Food & Drink

Start your adventure in Auckland with some craft beer and a nose-to-tail feast.

Travel & Leisure

Take your yoga practice to a whole new level — level 51, that is.
Tap and select
Add to Home Screen
to access Concrete Playground easily next time.
x