The Best Things to Do in Auckland This Week
Make plans.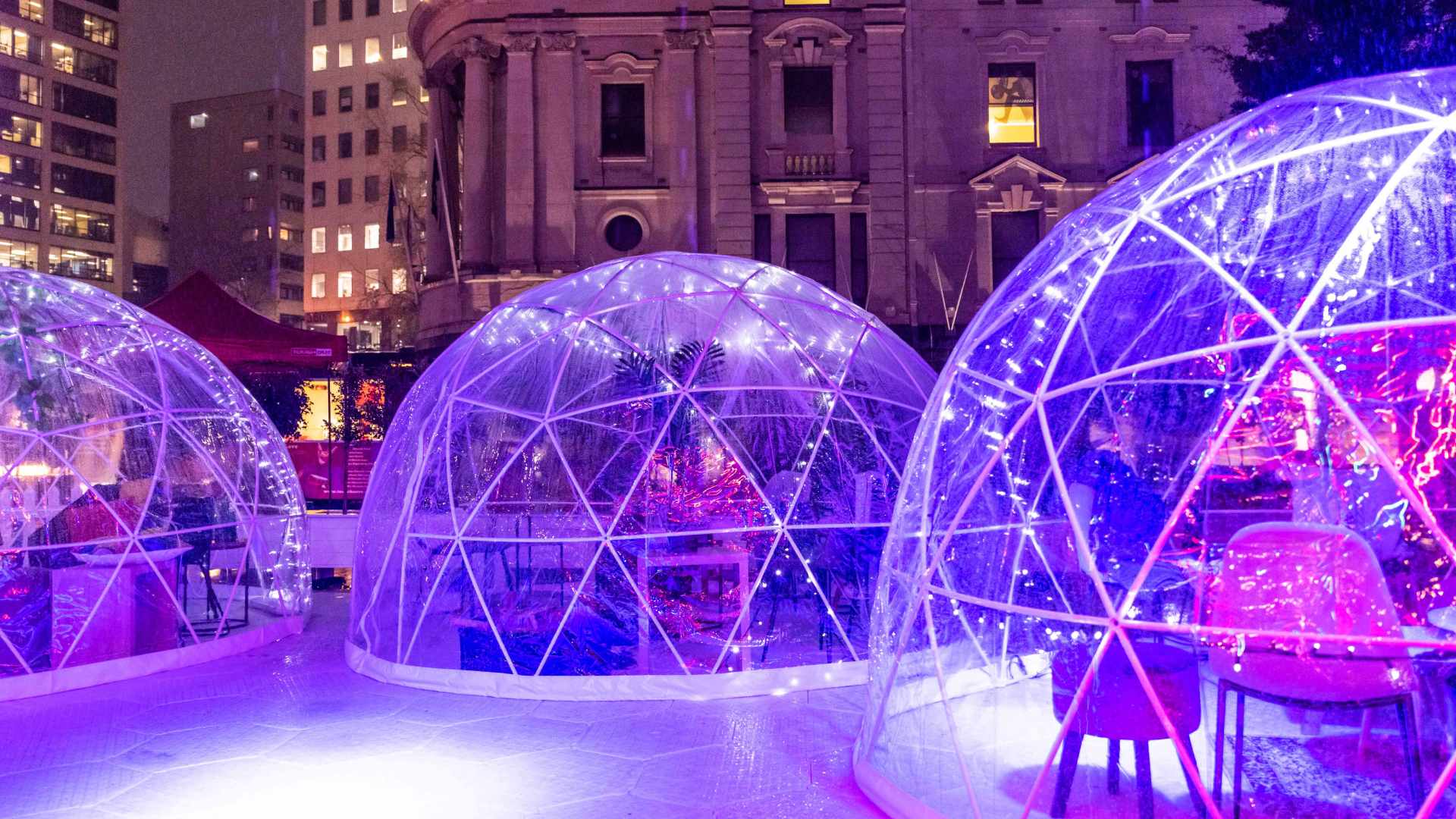 Heading back to the ol' daily grind can be pretty damn awful after a bright and shiny weekend of picnicking, bar hopping and patting dogs that aren't yours, but luckily Auckland's a 'keep the ball rolling' kind of city and has plenty of events, exhibitions, theatre, film festivals and live music for you to inject a little awesomeness into your week. Sure, use Monday for Netflix. Then get out there and sink your teeth into Auckland's best happenings this week.
Image: The Snugs
Food & Drink

Because the only thing better than a coffee is a free coffee.

Food & Drink

Ok, you're not swanning around Europe, but you can rug up warm and pretend you are.

Arts & Entertainment

The super-sized lighting and sculptural experience will illuminate the city centre in a series of events and installations.

Arts & Entertainment

Baz Luhrmann's take on the king of rock 'n' roll is a sprawling, exhilarating spectacle, as led by an exceptional Austin Butler in the pompadour and jumpsuits.

Travel & Leisure

Cosy up in your own private igloo while scoffing snacks and sipping drinks

Design & Style

Available by appointment only, this elevated shopping experience allows shoppers to browse the racks of Marilyn's new collection while enjoying pastries, hot coffee and mulled wine.

Arts & Entertainment

'Ex Machina' and 'Annihilation' filmmaker Alex Garland returns with a #MeToo horror film that's both blatant and piercing.

Arts & Entertainment

This Buzz Lightyear origin story doesn't soar to infinity and beyond, but it benefits from lively voice work and a scene-stealing robot cat.

Arts & Entertainment

Spoken only in gibberish, and unafraid to bare all, this New Zealand sex comedy starring Jackie van Beek, Jemaine Clement and Damon Herriman is revelatory several times over.

Food & Drink

Forget a wine match — each course in this four-course dinner designed by Josh Emett comes with a bespoke whiskey cocktail.

Arts & Entertainment

Wrap up warm and head to Onehunga after dark to see some of the suburb's historic buildings come to life.

Arts & Entertainment

The sixth film in the dinosaur franchise reteams OG stars Laura Dern, Sam Neill and Jeff Goldblum — but even that can't save its extinction-level struggles.

Food & Drink

Think truffle-topped crayfish ravioli, shaved truffle over a four-cheese pizza and of course, truffle burrata.

Arts & Entertainment

'Drive My Car' may have won an Oscar, but Ryûsuke Hamaguchi's second powerful and poignant drama of the past year is equally as masterful.

Arts & Entertainment

This groundbreaking exhibition of works dating from as far back as 1350 is the largest exhibition of icons to be staged in Australasia.

Arts & Entertainment

This mammoth exhibition is set to be the largest selection of ancient artefacts ever loaned by a museum to New Zealand.

Arts & Entertainment

Do you dream of being a famous artist? Manifest it the right way and practice your skills in the Auckland Art Gallery.

Travel & Leisure

The weekly one-hour Hatha yoga class takes place in a new gallery space each week, allowing you to catch new works from local and international artists.

Arts & Entertainment

This new multimedia exhibit is set to take you on a journey through the life of one of the world's most prolific surrealist artists.

Food & Drink

You'll enjoy six local and international drops and accompanying snacks — and none of the usual winery worries about catching that last ferry home.

Food & Drink

This weekly inner-city farmer's market sells everything from fresh produce and flowers to coffee, vegan foods, pastries, sweet buns, crepes, juices and savoury snacks.

Food & Drink

See out the last sunny evenings of autumn with fresh pasta handmade by an ex-Baduzzi chef and ice-cold beers on tap.

Arts & Entertainment

This hour-long tour takes you behind the curtain of one of Auckland's most iconic landmarks.

Arts & Entertainment

Feel like you're a world away from Auckland's CBD as you gorge on delicious Spanish-style tapas and listen to live jazz from some of the city's best musicians.

Food & Drink

Start your adventure in Auckland with some craft beer and a nose-to-tail feast.

Travel & Leisure

Take your yoga practice to a whole new level — level 51, that is.
Tap and select
Add to Home Screen
to access Concrete Playground easily next time.
x