The Best Things to Do in Auckland This Week
Make plans.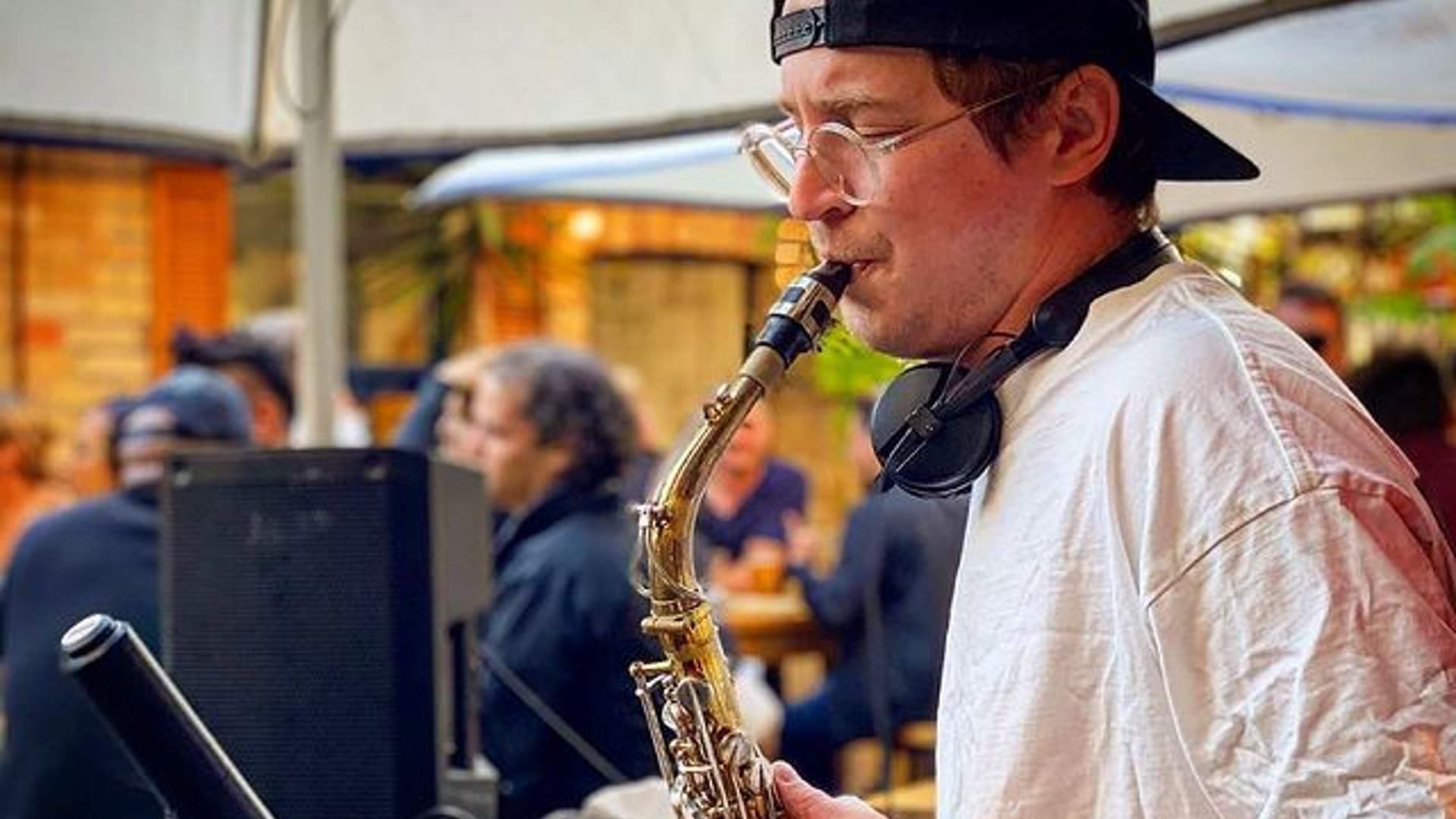 Heading back to the ol' daily grind can be pretty damn awful after a bright and shiny weekend of picnicking, bar hopping and patting dogs that aren't yours, but luckily Auckland's a 'keep the ball rolling' kind of city and has plenty of events, exhibitions, theatre, film festivals and live music for you to inject a little awesomeness into your week. Sure, use Monday for Netflix. Then get out there and sink your teeth into Auckland's best happenings this week.
Image: Big Thursdays at Hoppers
Food & Drink

Delicious eats and ice-cold drinks are all on offer as a flurry of food trucks arrive in the city.

Arts & Entertainment

Sam Rockwell and Saoirse Ronan make a cracking pair of 1950s sleuths in this Agatha Christie-loving murder-mystery.

Arts & Entertainment

Gorgeous news: Jonathan Van Ness' life advice and gymnastics routines are coming to the Kiri Te Kanawa Theatre.

Food & Drink

Celebrate the warmer months with this special sunset dinner deal.

Food & Drink

Cool off after a big morning of retail therapy with this Oktoberfest-inspired beer festival.

Arts & Entertainment

George Clooney and Julia Roberts team up again, this time for their first rom-com together — and their charisma and banter is the Queensland-shot film's biggest drawcard.

Arts & Entertainment

Just as his father Jafar Panahi has across his own career, first-time writer/director Panah Panahi explores life in Iran today in this beautiful and bittersweet road movie.

Arts & Entertainment

Compiled from spectacular archival footage, this documentary about French volcanologists Katia and Maurice Krafft is a stunner.

Food & Drink

The Bavarian is celebrating Oktoberfest with parties, eight German-style beers, schnapps, giant pretzels, and pork-heavy menus.

Arts & Entertainment

'Cobain: Montage of Heck' director Brett Morgen turns David Bowie's life, music, performances and impact into a dazzling kaleidoscopic documentary that's as shapeshifting and boundary-pushing as the icon himself.

Arts & Entertainment

Penélope Cruz and Antonio Banderas are fantastic in this sharp and witty Spanish Argentine comedy about filmmaking.

Food & Drink

Welcome the warmer months by enjoying delicious gin cocktails and tasty bites under the blossoms, beachside.

Food & Drink

As if you needed another reason to order a negroni this weekend.

Food & Drink

Welcome spring with a specialty gin cocktail under a canopy of colourful umbrellas.

Arts & Entertainment

The heartbreaking and inspiring new exhibition is revealing the realities of war-torn Ukraine.

Food & Drink

Every Thursday the vibes are being dialled up with speciality whisky cocktails and house beats.

Arts & Entertainment

Forget stuffy and outdated museum halls — all you need to experience this virtual reality exhibit is your phone and your walking shoes.

Food & Drink

Start the downward slide into the weekend with live music and speciality cocktails.

Travel & Leisure

Banish those winter blues by cosying up by the fire with a glass of red at one of Waiheke's gorgeous wineries.

Arts & Entertainment

This mammoth exhibition is set to be the largest selection of ancient artefacts ever loaned by a museum to New Zealand.

Food & Drink

You have to be in the know to find this pop-up restaurant slinging handmade pasta, pizza and European-inspired cocktails at various locations around the city.

Arts & Entertainment

Do you dream of being a famous artist? Manifest it the right way and practice your skills in the Auckland Art Gallery.

Travel & Leisure

The weekly one-hour Hatha yoga class takes place in a new gallery space each week, allowing you to catch new works from local and international artists.

Food & Drink

This weekly inner-city farmer's market sells everything from fresh produce and flowers to coffee, vegan foods, pastries, sweet buns, crepes, juices and savoury snacks.

Food & Drink

See out the last sunny evenings of autumn with fresh pasta handmade by an ex-Baduzzi chef and ice-cold beers on tap.

Arts & Entertainment

This hour-long tour takes you behind the curtain of one of Auckland's most iconic landmarks.

Food & Drink

Start your adventure in Auckland with some craft beer and a nose-to-tail feast.

Travel & Leisure

Take your yoga practice to a whole new level — level 51, that is.
Tap and select
Add to Home Screen
to access Concrete Playground easily next time.
x