Everything You Need to Put in Your Diary for August
Catch brand new art exhibitions, eat at delicious Restaurant Month dining pop-ups and even drop into lunchtime drawing or yoga classes — it's all happening around Auckland in August.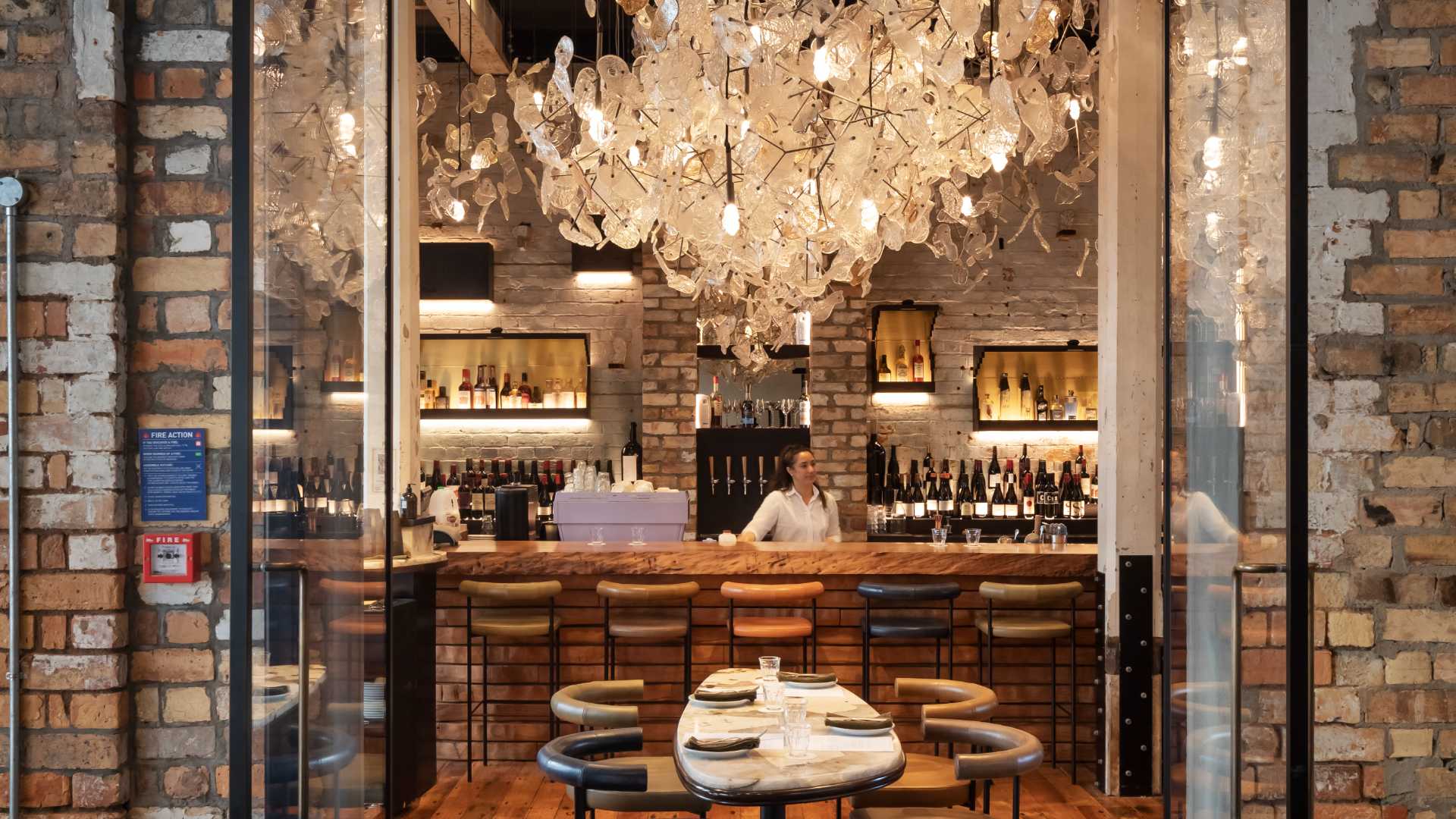 A lot happens in this big, bustling city of ours. Think movie marathons, exhibitions, and everything from booze-fuelled shindigs to outdoor adventures in between. And, of course, there's always more around the corner, with next month no different. That means that there's plenty to look forward to, and plenty of activities to fill your diary to the brim. To help you plot things out, make plans with the gang and make the most of every moment, we've rounded up Auckland's best happenings for June. Don't say you don't have anything to do this month.
Top image: Kingi, Auckland Restaurant Month
Food & Drink

Ice cream cake first thing on a Friday? Don't mind if we do.

Food & Drink

Head to Queenstown for a glittering boozy brunch, drag artists and more this winter.

Arts & Entertainment

Rug up warm and check out the twinkling sculptures and light displays illuminating Ponsonby.

Arts & Entertainment

Tom Gould has captured a suite of striking portraits and films featuring people from Te Tairāwhiti.

Food & Drink

Start the downward slide into the weekend with live music and speciality cocktails.

Arts & Entertainment

Over the seven-day festival, attendees can choose from readings, debates, literary theatre, free public events and picking the brains of Jane Campion, Liane Moriarty and David Duchovny.

Food & Drink

Because the only thing better than one night of curry is eight nights of curry.

Arts & Entertainment

Brad Pitt's charisma, scene-stealing supporting players and spectacular stunt choreography help this assassins-on-a-train action-comedy mostly prove a blast.

Arts & Entertainment

Each month a lineup of a few of New Zealand's funniest comedians take the stage.

Food & Drink

Pretend you've joined the mass Euro-summer exodus with this little slice of Paris on K' Road.

Arts & Entertainment

Tender, affecting and resonant, and filled with wonderful performances, this Gaelic-language coming-of-age drama tells a small tale with a big impact.

Food & Drink

Auckland's newest farmers market arrives across the harbour.

This exciting new exhibition of contempoary British artwork confronts themes and social topics that are often considered taboo.

Food & Drink

This weekly inner-city farmer's market sells everything from fresh produce and flowers to coffee, vegan foods, pastries, sweet buns, crepes, juices and savoury snacks.

Food & Drink

The capital's Comic-Con for beer lovers is back for another round.

Food & Drink

Think truffle-topped crayfish ravioli, shaved truffle over a four-cheese pizza and of course, truffle burrata.

Food & Drink

Enjoy festive vodka cocktails, write down your wish — and go in the draw to win a trip to Japan.

Food & Drink

See out the last sunny evenings of autumn with fresh pasta handmade by an ex-Baduzzi chef and ice-cold beers on tap.

Arts & Entertainment

This mammoth exhibition is set to be the largest selection of ancient artefacts ever loaned by a museum to New Zealand.

Arts & Entertainment

The New Zealand musician is celebrating the release of his debut EP — and you're invited to the party.

Grab your friends and your drink bottles — 'Love Island UK' is coming to the big screen.

Food & Drink

Expect the unexpected during this evening of behind-the-scenes film action and delicious eats.

Arts & Entertainment

This groundbreaking exhibition of works dating from as far back as 1350 is the largest exhibition of icons to be staged in Australasia.

Arts & Entertainment

Do you dream of being a famous artist? Manifest it the right way and practice your skills in the Auckland Art Gallery.

Arts & Entertainment

This hour-long tour takes you behind the curtain of one of Auckland's most iconic landmarks.

Arts & Entertainment

Reteaming with his 'Sinister' director Scott Derrickson, Ethan Hawke is unnervingly excellent in this tense and eerie 70-set horror film.

Travel & Leisure

Banish those winter blues by cosying up by the fire with a glass of red at one of Waiheke's gorgeous wineries.

Travel & Leisure

The weekly one-hour Hatha yoga class takes place in a new gallery space each week, allowing you to catch new works from local and international artists.

Travel & Leisure

Take your yoga practice to a whole new level — level 51, that is.

Arts & Entertainment

Ryan Gosling and Chris Evans bounce off of each other with chalk-and-cheese aplomb in this globe-hopping action-thriller, Netflix's most expensive film to date.

Food & Drink

You've probably never done a wine tasting like this before.

Food & Drink

This monthly series will see Gochu co-owner and executive chef Jason Kim play around with fun and exciting dishes.

Food & Drink

Start your adventure in Auckland with some craft beer and a nose-to-tail feast.

Arts & Entertainment

Taika Waititi's second 'Thor' film is a ball of playful, goofy, 80s-worshipping chaos — in both fun and messy ways.

Arts & Entertainment

This 2018 bestseller jumps from the page to the screen, but proves as pristine and polished as a swampy southern gothic murder-mystery melodrama can be.

Arts & Entertainment

Based on a true story, this entertaining Mark Rylance-starring underdog comedy focuses on the British man dubbed "the world's worst professional golfer".
Tap and select
Add to Home Screen
to access Concrete Playground easily next time.
x