TRAVEL & LEISURE
Six New Zealand Snow Experiences That Aren't Just Skiing or Snowboarding
From dogsledding to backcountry trekking and driving around a snow-covered race track.
You don't need to ski or snowboard to have a great time on the powder-topped slopes. Alpine resorts across the country have a huge variety of other snow-based activities to choose from in the magical winter months. All you have to decide is whether you'd rather take a high-performance vehicle around a snow-covered race track, drive your own team of sled dogs, or ride a high-speed gondola through the clouds.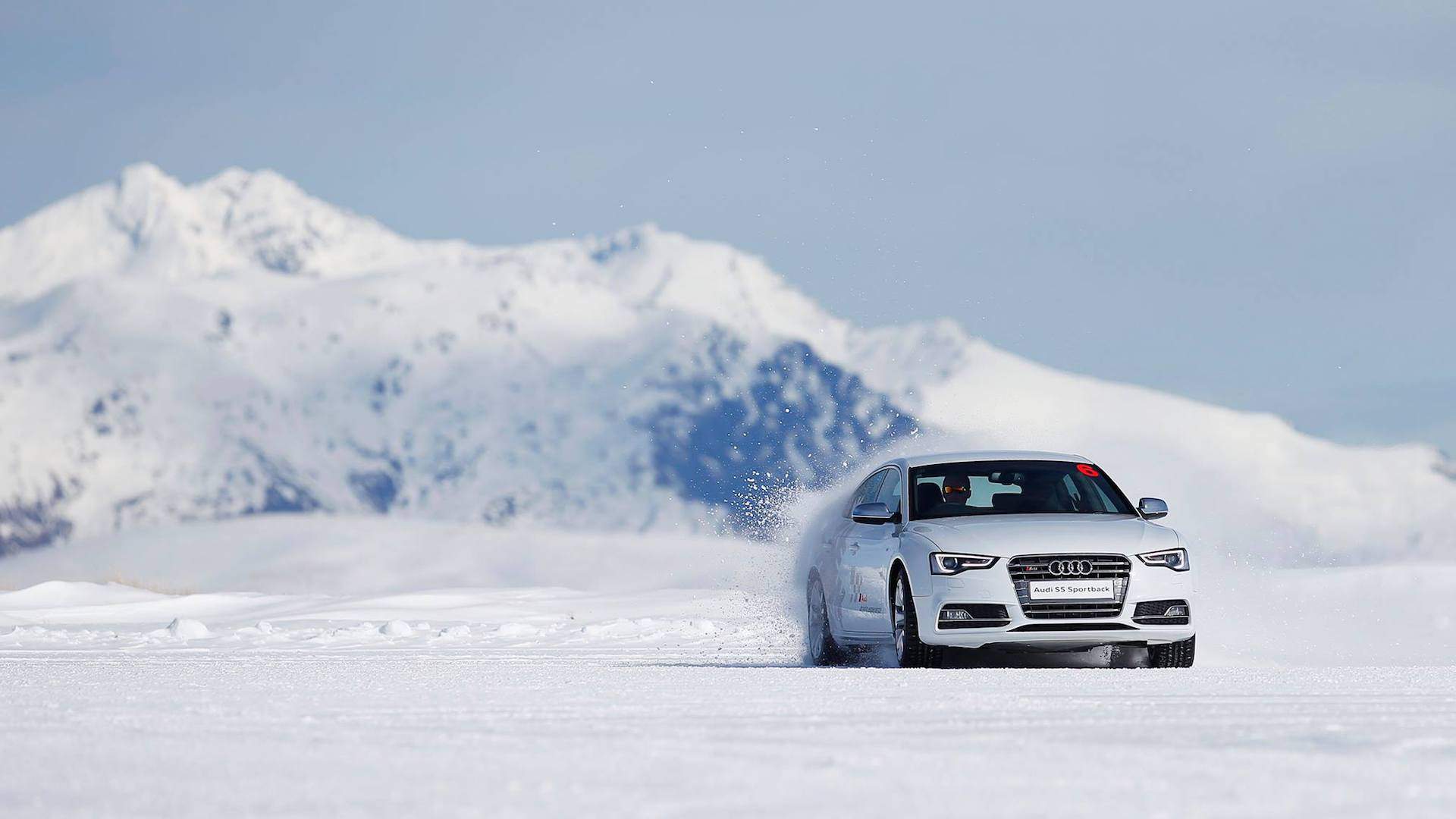 FLOOR IT AROUND A SNOW-COVERED RACE TRACK
Ice Driving is considered the ultimate winter driving challenge. The high horsepower, tyre-sliding experience invites anyone with a drivers licence and a wad of cash to jump in the hot seat and hoon around more than 40 hectares of snow-capped alps. It happens in the deep south from July to August every year with participants invited to take the wheel of a high-performance vehicle on a snow-covered race track. The experience is held at the iconic Southern Hemisphere Proving Grounds on Mount Pisa, which sits 1500 metres above sea level between Queenstown and Wanaka. The snow track is the winter test centre used to test cars around the world. It's suitable for groups of ten and up who are keen to learn what it takes to drift around a snow circle, weave around a slalom course and bury the accelerator on ice.


TUBE DOWN A 150-METRE SLOPE IN TEKAPO
Tekapo Springs is the nerve centre for alternative winter activities in the South Island's Mackenzie Basin. Open from June until mid-September, the snow tubing park is just one attraction on offer, taking thrill-seekers on a slippery ride down a 150-metre slope. And there's no uphill walking involved once you're ready for another run — simply hop aboard the magic carpet back to the top. Once you've completed your one-hour tubing session, there's plenty to keep you occupied at the resort. Hit the outdoor ice rink, unwind in the on-site sauna and steam room, or soak in stunning lake and mountain views from one of three hot pools.

RIDE NEW ZEALAND'S NEWEST, LONGEST AND FASTEST GONDOLA
Riding Mt Ruapehu's newly opened Sky Waka will take you on a journey into the clouds. Called New Zealand's largest and most technically advanced gondola, the high-speed Sky Waka travels 1.8 kilometres in just five minutes above the snow-capped terrain of Whakapapa. From the Top of the Bruce base station you'll traverse over icy waterfalls and ancient lava flows and catch a glimpse of Ruapehu and its neighbouring volcanoes, Ngauruhoe and Tongariro, through the floor to ceiling windows. Touch down will bring you to the award-winning Knoll Ridge Chalet where a selection of dining options await.


DRIVE YOUR OWN TEAM OF SLED DOGS
Cardrona's home of cross-country skiing is also where you can carve trails with a pack of friendly malamutes and huskies. UnderDog New Zealand has been practising the northern tradition of dogsledding in the Southern Alps since 2013, and allows visitors to drive their very own team of dogs or sit back and enjoy the ride. Exhilarating experiences start from $255 and range from one-hour high country journeys to after-dark runs and full-blown overnight stays.


SNOWSHOE TO A SECLUDED BACKCOUNTRY HUT
Snowshoeing is nearly as easy as putting one foot in front of the other. At Cardrona Valley's Snow Farm you can make a night of your winter adventure by trekking to a backcountry hut in the Pisa Ranges. Overnight snowshoe rental and the trail pass will set you back $29, while a spot in one of the secluded huts starts from $35. There are three to choose from: Meadow, Bob Lee and Daisy Lee. While each features a gas cooker and log burner, the former has room for 20 people. All you need to bring is food, drinks, a sleeping bag and your overnight things. For those who haven't been to a backcountry hut before, there's no mains electricity, no running water and a long-drop toilet outside.


WHIP AROUND THE MOUNTAIN ON A SNOWMOBILE
Queenstown Snowmobiles offers the only heli-snowmobiling experience in New Zealand. The company has access to trails and backcountry riding, only by way of helicopter. The snowmobiles are easy to operate and no previous experience is required. Each wilderness tour is around two and a half hours and includes a 15-minute scenic helicopter flight each way. All of the tours come with an experienced guided and can cater for both individuals and small groups. In no time you'll be cruising across pristine snow at an altitude of up to 6000 feet above sea level. Just don't forget your camera.
Published on July 28, 2020 by Stephen Heard