Ooraminna Station Homestead
Four cabins located in the middle of the Northern Territory outback.
Thirty kilometres from Alice Springs, Ooraminna Station Homestead is about as far off the beaten track as they come. Set on 600 acres of red Aussie outback, the homestead lies between the MacDonnell Ranges and the Simpson Desert and has four cabins available to rent — the Stone Cottage, the Timber Cabin, the Tin Cabin and the Log Cabin. Bushwalks, bird watching and camping under the stars are optional extras, but very much encouraged. Wander around the station and you'll come across an old movie set, where you can pretend you're in your own spaghetti western, a billabong, cattle and plenty of native wildlife. And if you're worried about getting lost during your stay, in lieu of Google Maps, there's resident dog Scruffy to guide you through your off-the-grid exploring.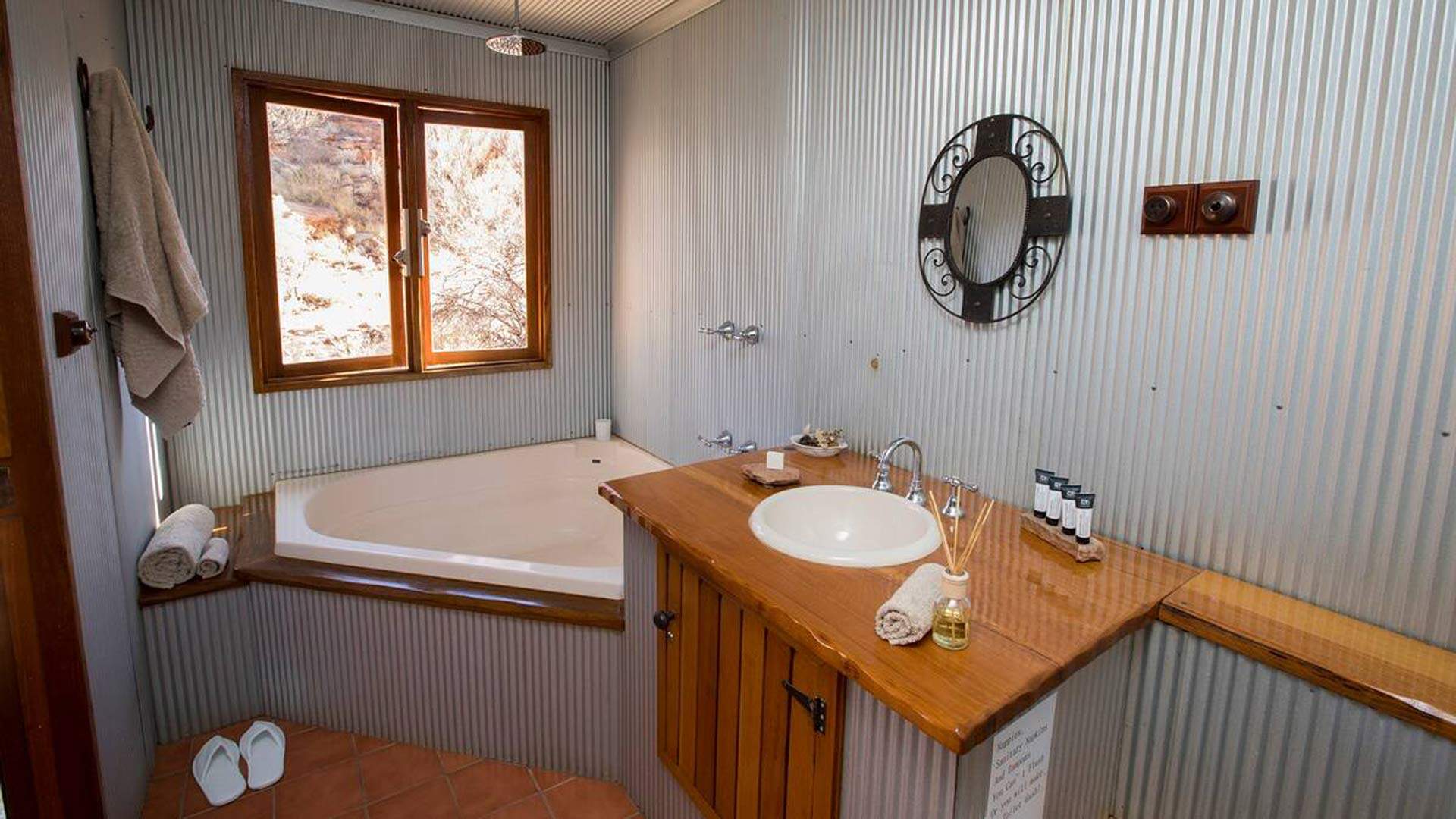 Images: Airbnb