TRAVEL & LEISURE
Ten Things to Eat, See and Do in Alice Springs
Take in spectacular sunsets, explore incredible rock formations and meet friendly kangaroos.
in partnership with

If a trip to Alice Springs graces your bucket list, now is the time to start planning your trip. It may seem to be a dry and extreme part of the world, but Arrernte country is rich in mountains, waterholes and beautiful gorges. And if you scratch that red surface even just a little, you'll find incredible sights and stunning experiences that will stay with you for a lifetime. Here are the top ten things you should eat, drink and do on your journey to the Red Centre.
From pristine beaches and bountiful wine regions to alpine hideaways and bustling country towns, Australia has a wealth of places to explore at any time of year. We've partnered with Tourism Australia to help you plan your road trips, weekend detours and summer getaways so that when you're ready to hit the road you can Holiday Here This Year.
Under current COVID-19 restrictions in Australia, there are limitations on where you can go on a holiday. Bookmark this for when you can explore once again.

SIGHTSEE FROM GREAT HEIGHTS
You'll be hard-pressed to find a better way to appreciate the sheer size and scale of the region than by a hot air balloon ride at dawn. Rug up for the chilly, early start (it gets cold out in the desert when the sun's gone) and get ready for a view that's second-to-none. Drift over the vast expanse of red country, marvel at just how remote the Alice is and get a real feel for the vastness of this part of the world. Oh, and you'll surely snap some sweet shots for your socials. Opt for either the half-hour or full-hour flight. Don't worry, both are accompanied by a light brekkie and celebratory bubbly to cap off the experience. Take your pick from tours run by Outback Ballooning and Spinifex Ballooning.

GET ACQUAINTED WITH SOME 'ROOS
Sure, you've seen kangaroos. And you've definitely told foreigners you used to ride to school in their pouches. But, how much do you know about the bouncy critters gracing our nation's emblem? Well, plan a stop at the Kangaroo Sanctuary and you'll learn pretty much everything you would ever want to know about the Aussie icons — plus, you'll get to look at cute 'roos for an afternoon. Tour the site where orphaned and rescued kangaroos live and laze, and see their habits and personalities on full show (a much, much better alternative to them crossing your path and scaring the heck out of you as you drive at night through the country). Hot tip: plan to go in the evening when the kanagaroos are most active.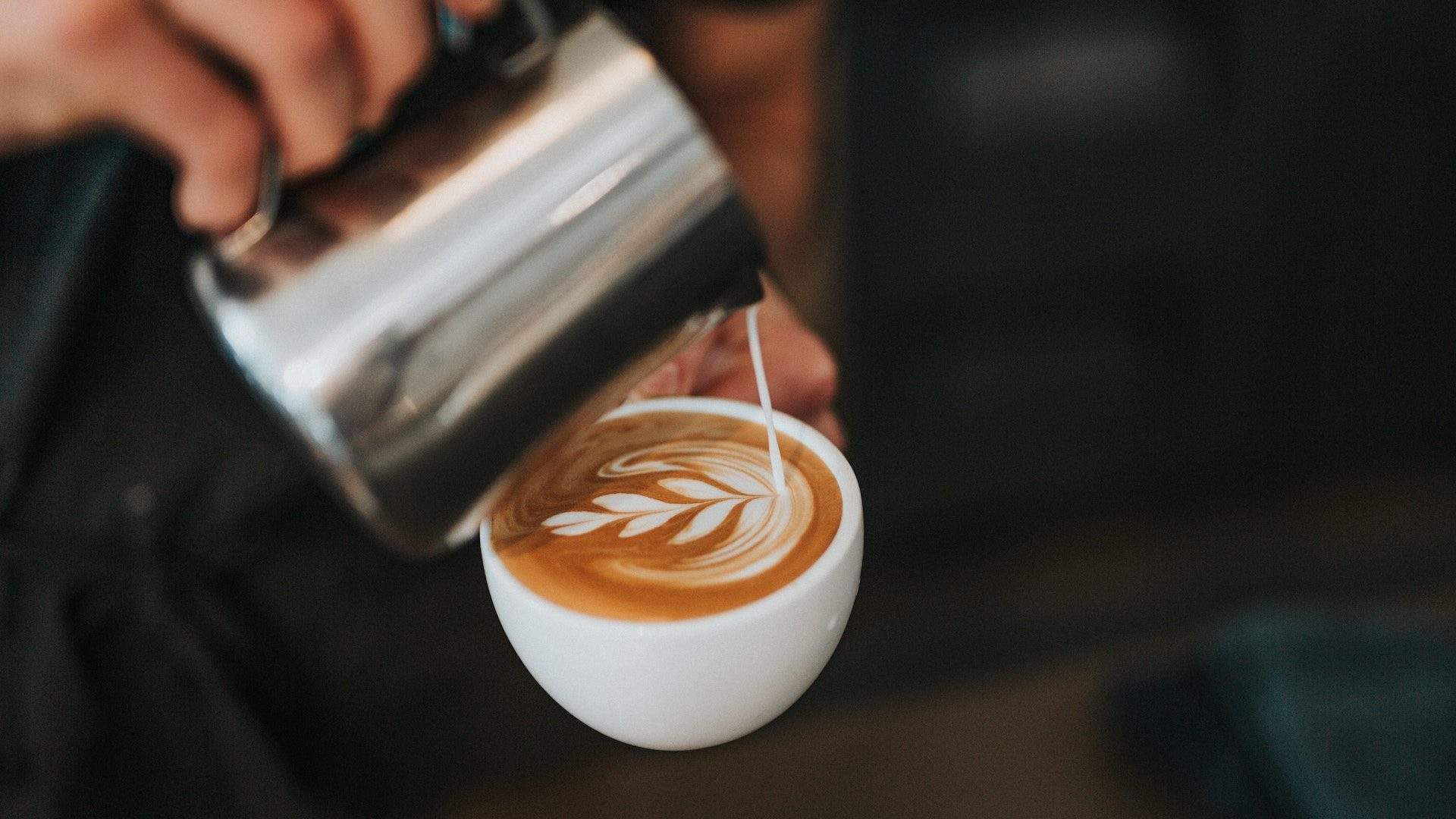 BRUNCH AT A LOCAL FAVOURITE
This cheery local hang with a bit of quirk should definitely make your Alice Springs list. A diamond in the rough of an otherwise industrial area, The Watertank is a key spot to refuel. The cafe is a mish mash of recycled and repurposed materials with corrugated iron walls, a wood pallet courtyard and milk crate light fixtures (or 'outback chandeliers' as we've dubbed them). On the menu, expect the standards like eggs on toast, big brekkies and french toast, as well as the less obvious like chicken crepes, cheesy veggie muffins and various grain bowls. And if you're lucky, you'll be there for a performance by one of the local music acts that often play at the cafe.

EXPLORE ORMISTON GORGE
If you're looking for somewhere to experience even more of the region's natural beauty, head for a refreshing swim at Ormiston Gorge. Part of Tjoritja (West MacDonnell National Park), the gorge is a truly stunning natural formation located about 135 kilometres west of Alice Springs and best visited as a day trip in combination with other spots along the way like Standley Chasm and Alice Springs Desert Park (also on our list, below). Depending on how active you're feeling, you could either do the 500-metre walk to the waterhole or really stretch your legs with the Pound Walk — a meandering and scenic loop track that takes three-to-four hours. On your visit, you'll see hundreds of native plants — there are over 850 varieties in the park — all reflecting the diversity of the area. Be sure to keep an eye out for native animals like the central rock rat and the long-tailed dunnart. You might even see a black-footed rock-wallaby if you tiptoe.

VISIT INCREDIBLE ROCK FORMATIONS AT STANDLEY CHASM
Some of the most awe-inspiring rock you'll ever likely see can be found at Standley Chasm (short of Uluru, of course). Angkerle Atwatye, as it's called by the traditional custodians, is a deep red cleft that makes for some truly humbling tourism — and a pretty incredible photo. The three-metre wide, 80-metre high gorge is a stunning quartz formation, which was formed by floodwater rushing through the area thousands of years ago. While walking through the chasm can be a powerful experience, make sure you also take some time to explore the surrounding area. There's a short three-kilometre walk along a section of the Larapinta Trail that you can find fairly easily, which also places you in some of the most stunning outback landscape, complete with spinifex, native pines, wanderrie wattle and river red gums in abundance.

SEE ULURU AND THE FIELD OF LIGHT
A trip to the Red Centre wouldn't be complete without a journey to this incredible, sacred place. Uluru-Kata Tjuta National Park has not only a magnificent natural formation in the middle of the desert, but it's also a deeply important part of the cultural landscape of the Anangu people. Depending on how much time you have, and how you prefer to travel, you can fly from Alice Springs, which takes around 45 minutes each way, or you can make a road trip out of it. Either way, ensure you stay for sundown to see the base of Uluru glow with Bruce Munro's Field of Light: 50,000 little beams create a vibrant, pulsing light show each night. The artwork spreads across the size of nine football fields, and it's now glowing indefinitely.

ADMIRE (AND BUY) LOCAL ART
Social enterprise Tjanpi Desert Weavers works with women in the remote desert regions to help artists earn an income from traditional weaving practices. You can pop into the Alice Springs gallery from Monday to Friday to explore the large collection of Tjanpi (which means 'grass' in Pitjantjatjara language) baskets, sculptures and jewellery — and many of the items, such as lizard and echidna shaped sculptures, are for sale. The enterprise represents more than 400 Anangu/Yarnangu women artists from 26 remote communities in the Ngaanyatjarra Pitjantjatjara Yankunytjatjara (NPY) lands.

GET UP CLOSE WITH NATURE AT ALICE SPRINGS DESERT PARK
Australia is home to a great many incredible and wonderful animals. However, due to a combination of living in the city and suburbs and the fact that most of these animals are super timid, you are unlikely to ever actually see them in the wild. Enter Alice Springs Desert Park. The park is home to red kangaroos, dingos, emus and an amazing array of birds. Take your time to really appreciate the incredible diversity of the animals who call this park home — many of which are critically endangered in the wild. Make sure you see the live birds of prey demonstrations, where owls and eagles swoop ridiculously close to your head before settling with their keepers. Oh, and do yourself a favour and take a walk through the nocturnal house to see a bilby scuttling around and a thorny devil in action.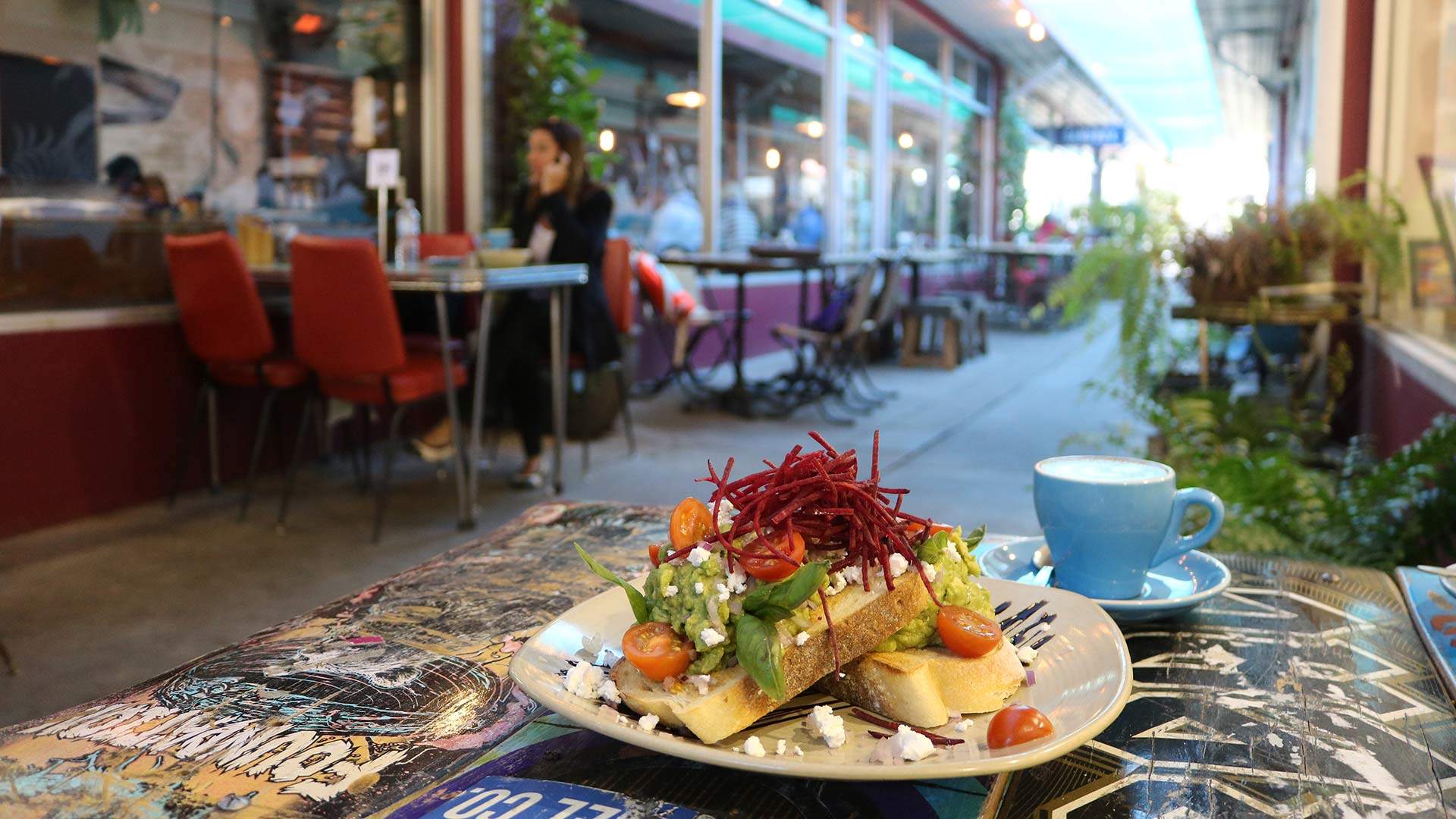 FIND YOUR CAFFEINE FIX AT PAGE 27
This local spot comes up with the goods when it comes to excellent coffee and inventive brunch options. Quinoa spinach fritters? A perfectly brewed latte? Yes, please. Tucked down a laneway in Todd Mall, this popular cafe is a delightful place to pause for your morning caffeine fix. Along with great coffee and those spinach fritters, you'll find plenty more vegetarian options, plus cafe classics like eggs benedict, bircher, and grilled peach and prosciutto bruschetta.

TAKE IN THE SUNSET FROM ANZAC HILL
With 360-degree views across Alice Springs and beyond, Anzac Hill is the perfect lookout point to watch the sun go blazing down across the country. The spot also doubles as a war memorial, with the original memorial erected in 1934 paying respect to those who served in WWI. Lit on each corner with lights taken from the decommissioned HMAS Yarra, the memorial has been updated through the years and now has plaques to commemorate all Australians who've served throughout the years.

Whether you're planning to travel for a couple of nights or a couple of weeks, Holiday Here This Year and you'll be supporting Australian businesses while you explore the best of our country's diverse landscapes and attractions.
Top image: Anzac Hill, Alice Springs via Tourism Australia.
Published on July 03, 2020 by Concrete Playground