The Ten Best Vintage Homewares Stores in Brisbane
Take some of the work out of refurbishing your home with unique vintage finds.
When looking to spruce up your home with antique furniture or second-hand knickknacks, there are many routes you can take. For some, the first port of call may be the local Salvos or Vinnies followed by a tour of the biggest and best charity shop distribution centres. Hands-on types will head to dedicated stockers of industrial cast-offs looking for materials to be repurposed and upcycled.
However, if you'd prefer to take some of the work out of refurbishing your home with vintage finds (and don't mind paying a little extra for doing so), then there are plenty of places in Brisbane packed with expertly curated pieces in ready-to-use condition. Here are our picks for ten of the best vintage homewares stores in Brisbane, in no particular order.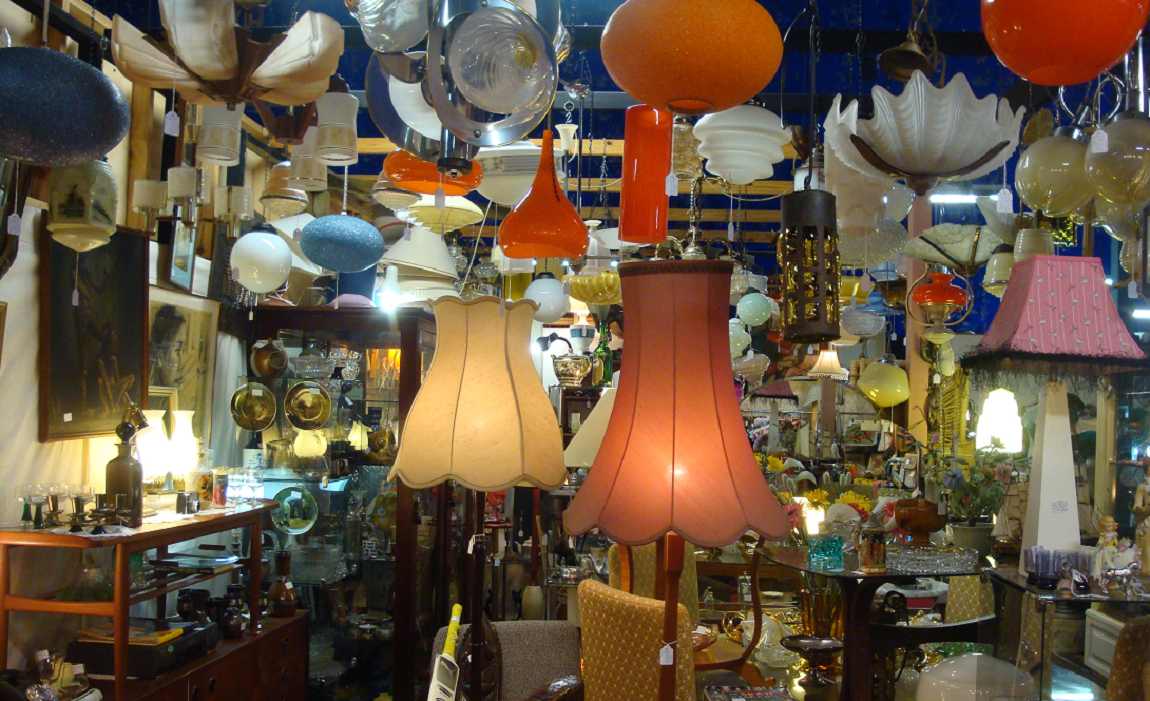 1. Paddington Antique Centre
Little needs to be said of this Brisbane stalwart. Housed in the Heritage-listed former Plaza Theatre, the Paddington Antique Centre is a local favourite. It's home to 50 dealers who collect, restore and repurpose a range of vintage items, so you are sure to find something of interest.
167 Latrobe Terrace, Paddington; 07 3369 8088; www.paddingtonantiquecentre.com.au

2. addVintage
Self-avowed specialists in Danish and Eames-era furniture and collectibles, addVintage is filled with mid-century furniture and bric-a-brac (including items from Australian furniture designers Fler and Chiswell). Definitely worth a look if your tastes are a little more modern.
318 Ipswich Road, Annerley, 07 3161 6335; http://www.addvintage.com.au/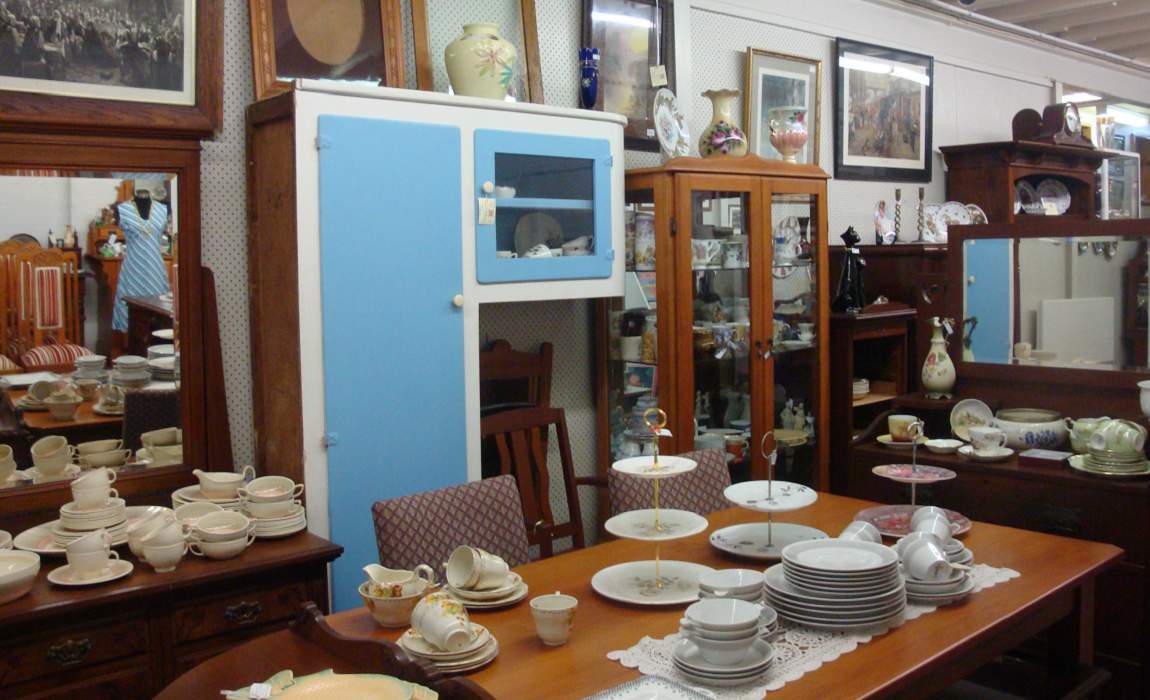 3. Southside Antiques Centre
Established in 1983, the Southside Antiques Centre has built up a significant collection of dealers and items. Its two floors are jam packed, segregated roughly into objets d'art and fashion upstairs and furniture downstairs. As well as the usual antique store wares, the Centre also has a notable selection of banknotes and coins as well as Russian silver.
484 Ipswich Road, Annerley; 07 3892 1299; www.southsideantiques.com.au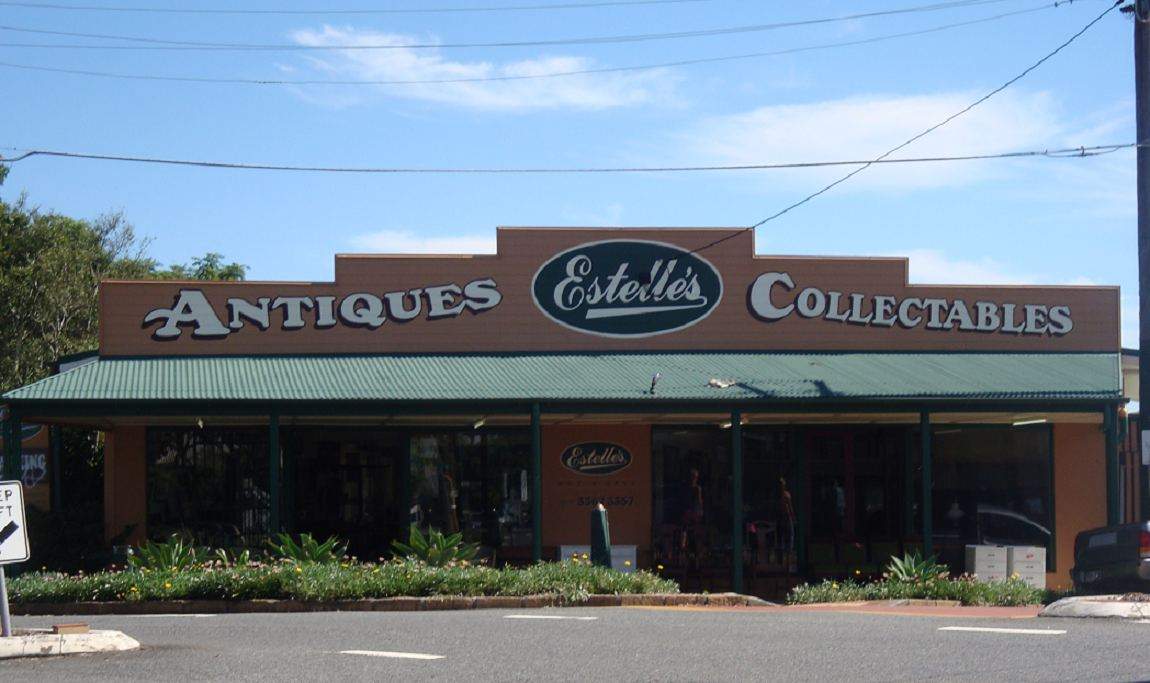 4. Estelle's Antiques & Collectibles
At Estelle's, just up the road from the Paddington Antique Centre, the focus is very much on furniture. Though there are a few different bits and bobs in each connecting room, casual browsers may find less to keep them occupied. However, for those seeking to invest, there is a range of quality wood items that are wonderfully upkept.
173 Latrobe Terrace, Paddington; 07 3367 3357

5. Vintage Kitchen & Vintage Closet
This Coorparoo second-hand store/cafe is particularly suitable for those just testing the waters of vintage buying. Order a coffee and take a seat, and you are effectively auditioning a prospective purchase – just about everything is for sale. Racks of clothing and shelves of knickknacks line the walls, and there is even a Sega Master System for those so inclined.

313 Old Cleveland Road, Coorparoo; 07 3397 3461; www.vintagecloset.com.au/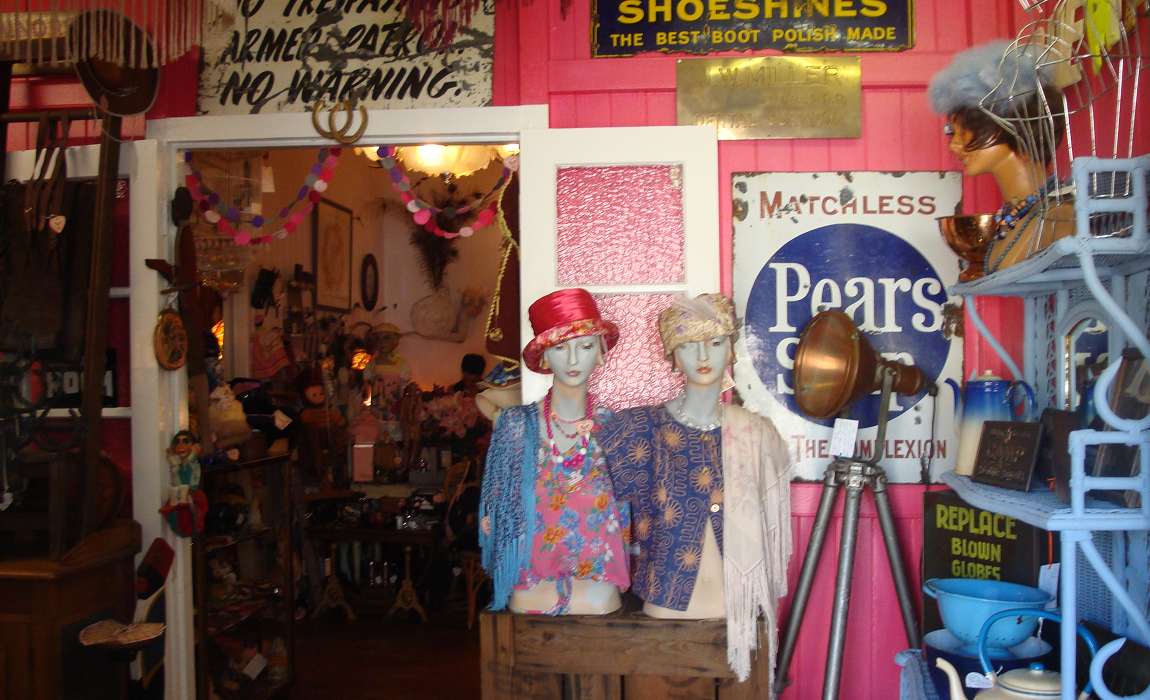 6. Hobohemia
Down the road from Retro Metro, Hobohemia is a relative newcomer to the Brisbane vintage scene. There are a lot of vintage garments here, not much in the way of furniture, but many oddities and curiousities. Alongside feather hats and the ubiquitous glomesh purses are old signs, disused farming equipment and other articles that once served some industrial or agricultural purpose.
285A Given Terrace, Paddington; 0401 846 318; www.hobohemia.com.au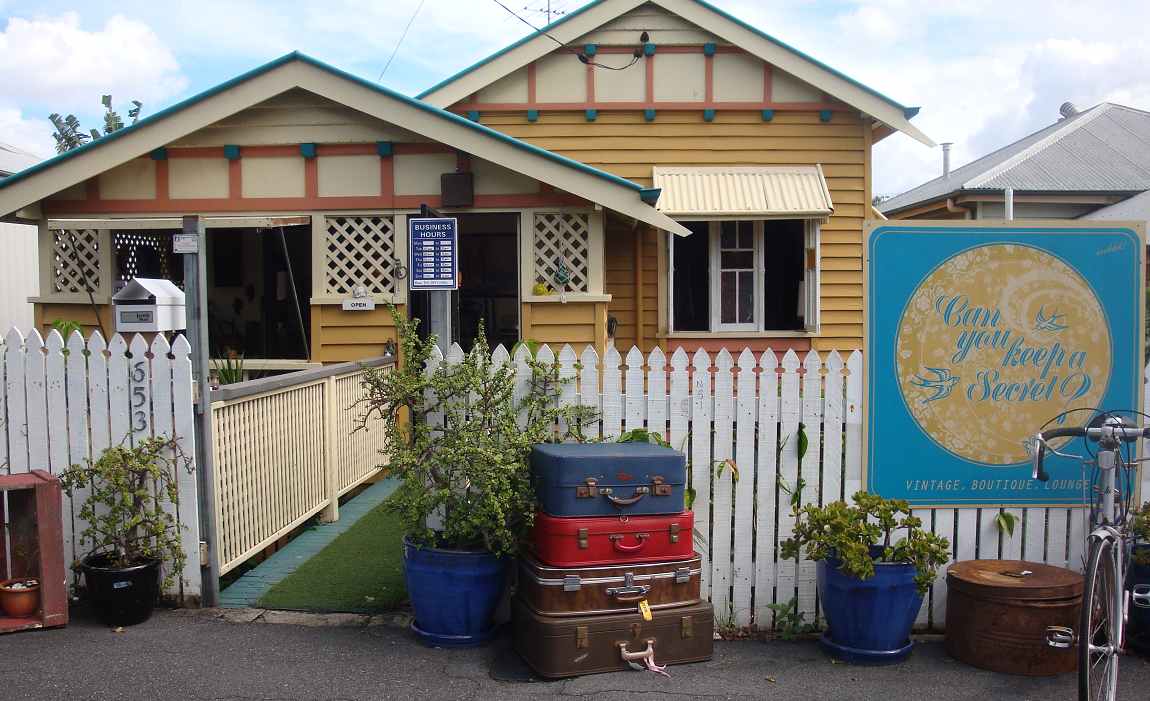 7. Can You Keep a Secret?
This charming shop is housed in an old Queenslander, the upper level rooms of which are dedicated to pretty dresses, home decor items, kitchenalia and the like. The downstairs area (which doubles as a night-time event space) is full of reasonably priced retro furniture.
653 Logan Road, Greenslopes; 07 3847 2956; www.facebook.com/canukeepasecret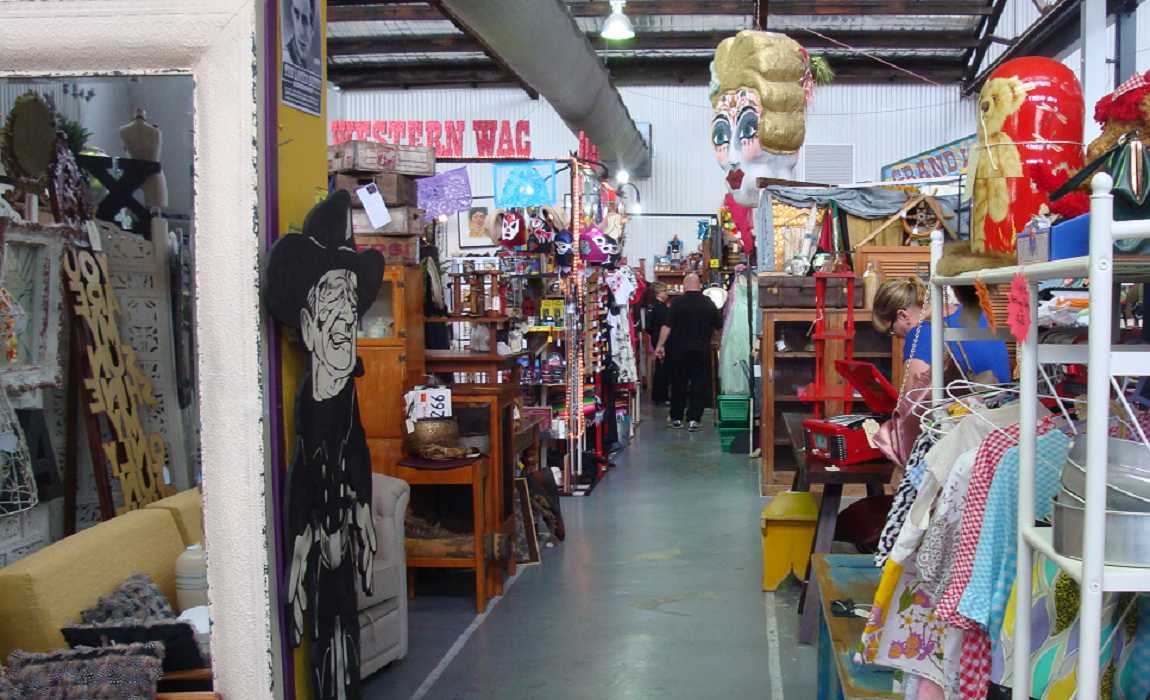 8. Woolloongabba Antique Centre
There is a youthful exuberance about the Woolloongabba Antique Centre, where kitsch collectibles, retro homewares, vintage fashion, antique furniture, militaria, Americana, Australiana and other odds and ends abound. The '50s style diner has benches and milkshakes at the ready if you need a break from browsing. Depending on the day, you may stumble across genuine Eames chairs, Crown Ducal ceramics or a cast iron pot belly stove.
22 Wellington Road, Woolloongabba; 07 3392 1114; www.woolloongabbaantiquecentre.com/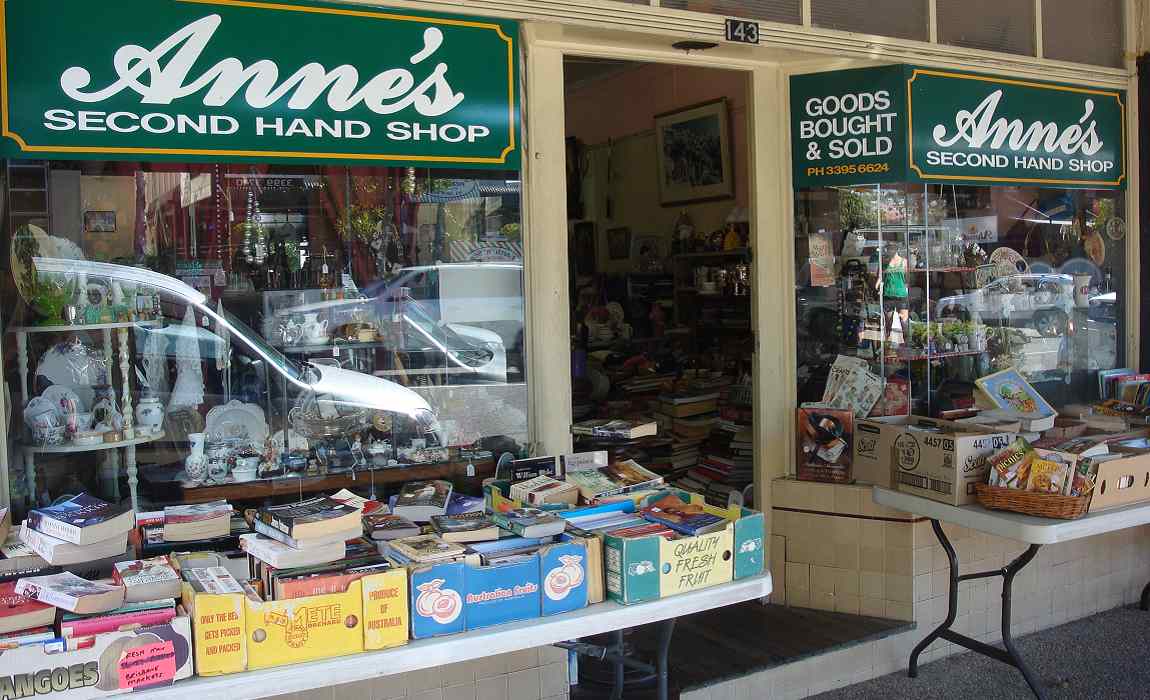 9. Anne's Second Hand Shop
In stark contrast to some of the hyper-organised stores on this list, this Oxford Street shop is a hoarder's treasure trove. Single file is essential at all times. Piles upon piles of preloved items — including crockery, photo frames, statuettes, cutlery and books — are perched precariously atop each other. A single misstep or wayward elbow and half the shop could come tumbling down. Searching can be difficult, but if you're willing to painstakingly wade through the mountains of stuff, you may be rewarded.
143 Oxford Street, Bulimba; 07 3395 6624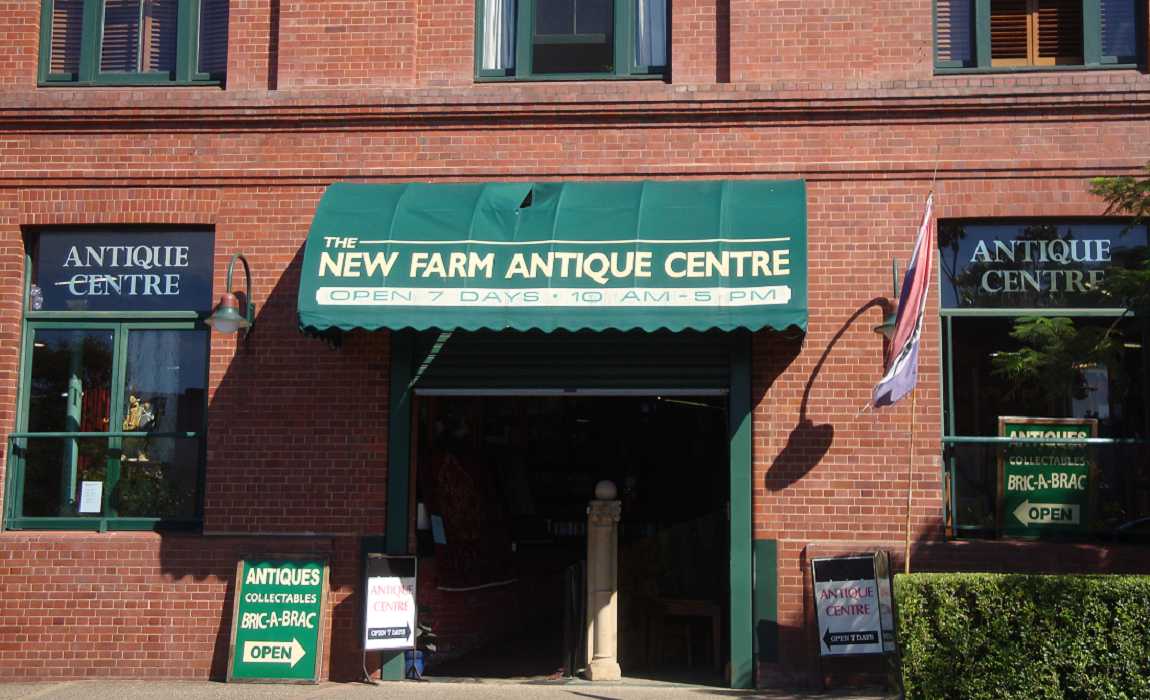 10. Commercial Road Antiques and Decorative Arts
Unassuming and inviting, Commercial Road Antiques and Decorative Arts (formerly the New Farm Antique Centre) is an easy place to spend an afternoon. Staff are happy to let you browse for as long as you like, whether or not you intend to make a purchase (a sign outside states as much). Prices are surprisingly reasonable, and the cultural range is impressive, especially when compared to the Eurocentricity of other antique stores. Korean fruitwood cabinets, Papua New Guinean wood carvings, Chinese silk screens and ceramics are just some of the items on display.
85 Commercial Road, Newstead; 07 3252 9295