ARTS & ENTERTAINMENT
Five Brisbane Date Ideas for This Week That Aren't Dinner and a Movie
Just think of us as your cultural wingman.
Five Brisbane Date Ideas for This Week That Aren't Dinner and a Movie
Just think of us as your cultural wingman.
---
Tired of the classic movie and dinner date night combo? Us too. That's why we're always on the hunt for new things to do, scouring the city for not-boring Brisbane activities — ones that are guaranteed to take your next date way beyond done-before beers at the pub. Whether you're taking someone on a second date or doing your 100th with your significant other, we've got some killer (and, yes, cute) ideas for dates to go on this week, no matter how much money you've got to spend. Just think of us as your cultural wingman. You're welcome.


FREE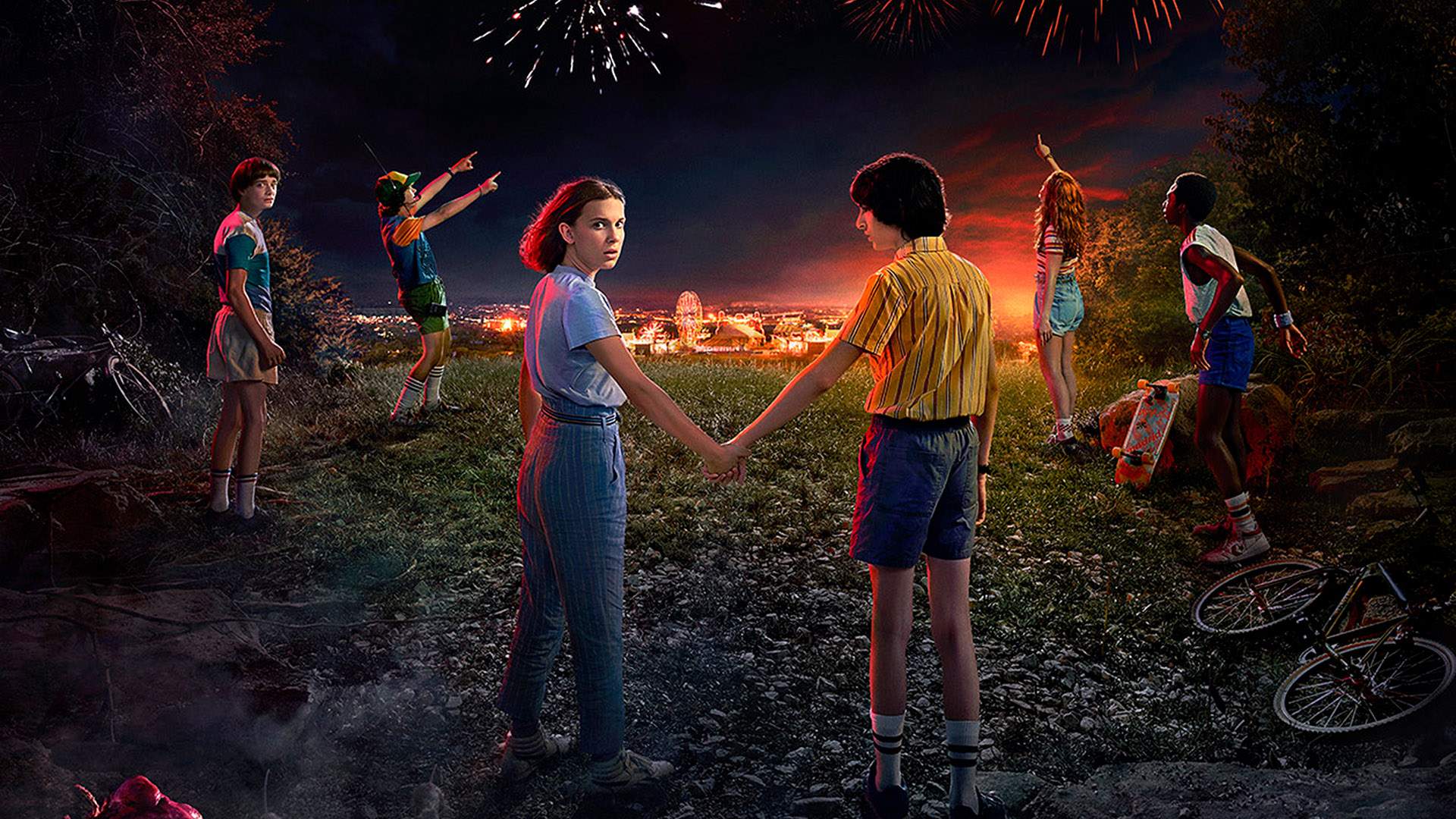 PUT ALL YOUR BINGE-WATCHING TO GOOD USE
When it comes to spotting the show's 80s movie references, watching an episode of Stranger Things is like taking a quiz. Which poster will we spy on someone's wall? Which films will get a nod? Which flicks will you feel a need to watch immediately afterwards? How much do the Duffer brothers, aka the folks behind the series, love Steven Spielberg and Stephen King?
As well as proving a rather fun viewing experience for movie buffs, all of Stranger Things' nodding and winking also serves another purpose. If you and your partner have been paying close attention while you binged and re-binged on the first two seasons, you probably know the program back-to-front. And, as a result, you're ready to enter the upside down of the trivia world — aka The Defiant Duck's latest evening dedicated to the show.
Head along from 6pm on Wednesday, February 6 to slay the demogorgons — i.e. your fellow competitors — with your knowledge of Hawkins' geography, the recipe for Eggos and #justiceforbarb. Here's hoping that you'll be able to communicate your answers via Christmas lights.

UNDER $20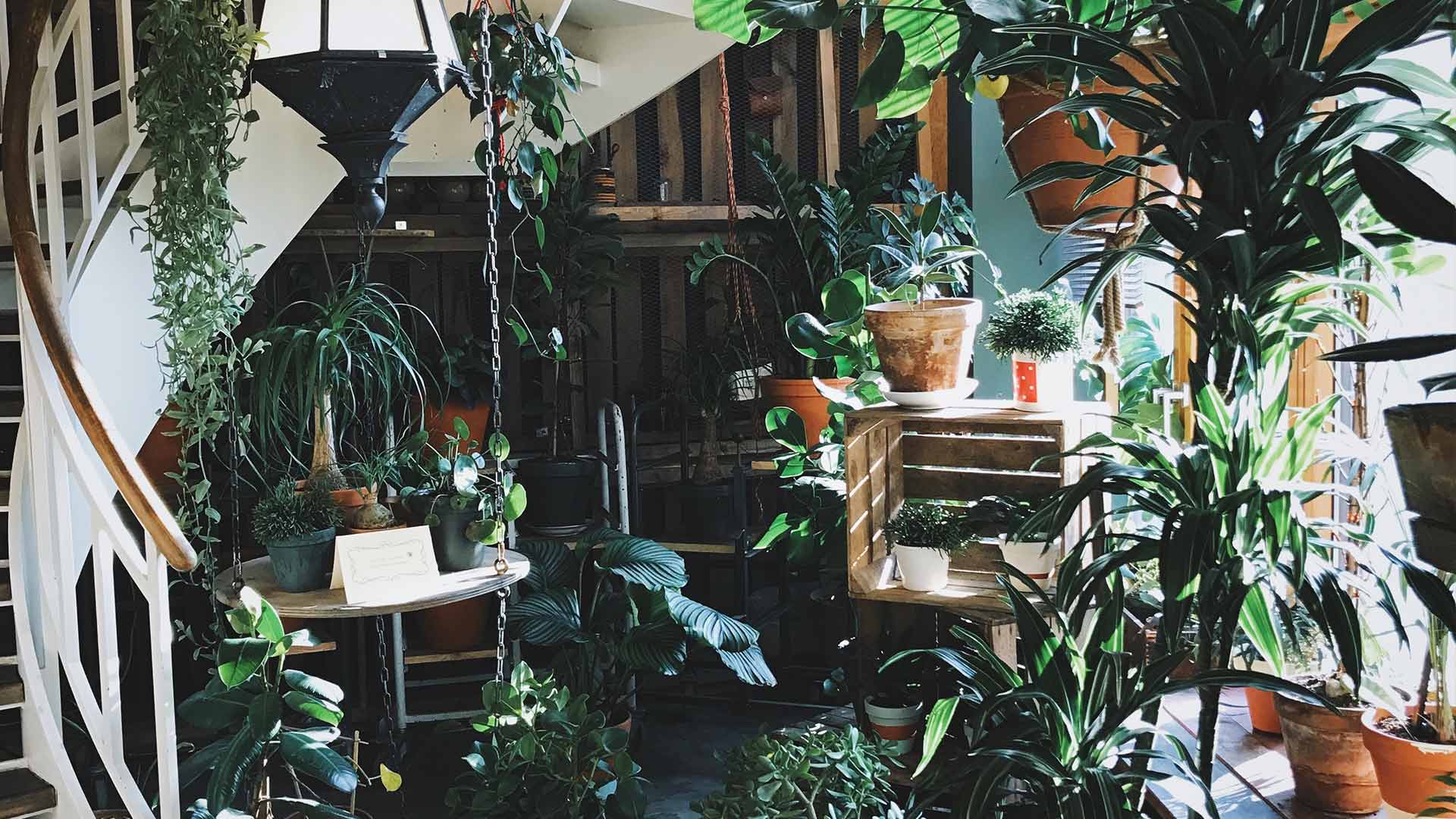 SIP MOJITOS WHILE SHOPPING FOR PLANTS
Last Christmas, VEND Marketplace helped you and your favourite person deck your halls with all types of greenery, and it isn't stopping there. The northside spot is now adding a new space dedicated to plants, and it's launching with a huge opening weekend.
To welcome the Greenhouse, as the new area is aptly known, you'll want to drop by from 9am on either Saturday, February 9 or Sunday, February 10. The 250-square-metre space will become an indoor garden, so get ready to take a few green babies home with you — and yes, we know you're already thinking about succulents, cacti, indoor plants, hanging plants and more.
For the opening shindig, there'll also be a pop-up bar slinging mojitos, food trucks serving up tasty bites, lawn games to play and free plants on offer. If you're taking along little nature lovers, they'll find face painting and a garden treasure hunt as well.

UNDER $50

GO FOR A BOOZY SPLASH
First, the bad news: Brewsvegas, Brisbane's annual celebration of beverages, doesn't take place until March. Now, the good news: once again, the festival is getting into the early swing of things.
Say hello to the Great Brewsvegas Pool Party, aka the ideal summer event for those who like to cool off with both a beer and a swim (and with their significant other, too). Taking place from 6pm on Saturday, February 9, it's also the get-together that'll amp up your excitement for this year's beer celebration not once, but twice. The festival's 2019 lineup has already been revealed, but there's plenty to celebrate — and descending upon Ithaca Pool ready for an evening of splashing about is certain to get you pumped as well.
Tickets to the pre-fest shindig cost $10, which includes a glass of the official Slipstream Brewing Co Brewsvegas beer for the year. For added merriment, surf rock band The Wet Fish will crank out the on-theme tunes, there'll be an onsite food truck serving up festive eats and extra brews will be on tap.

UNDER $100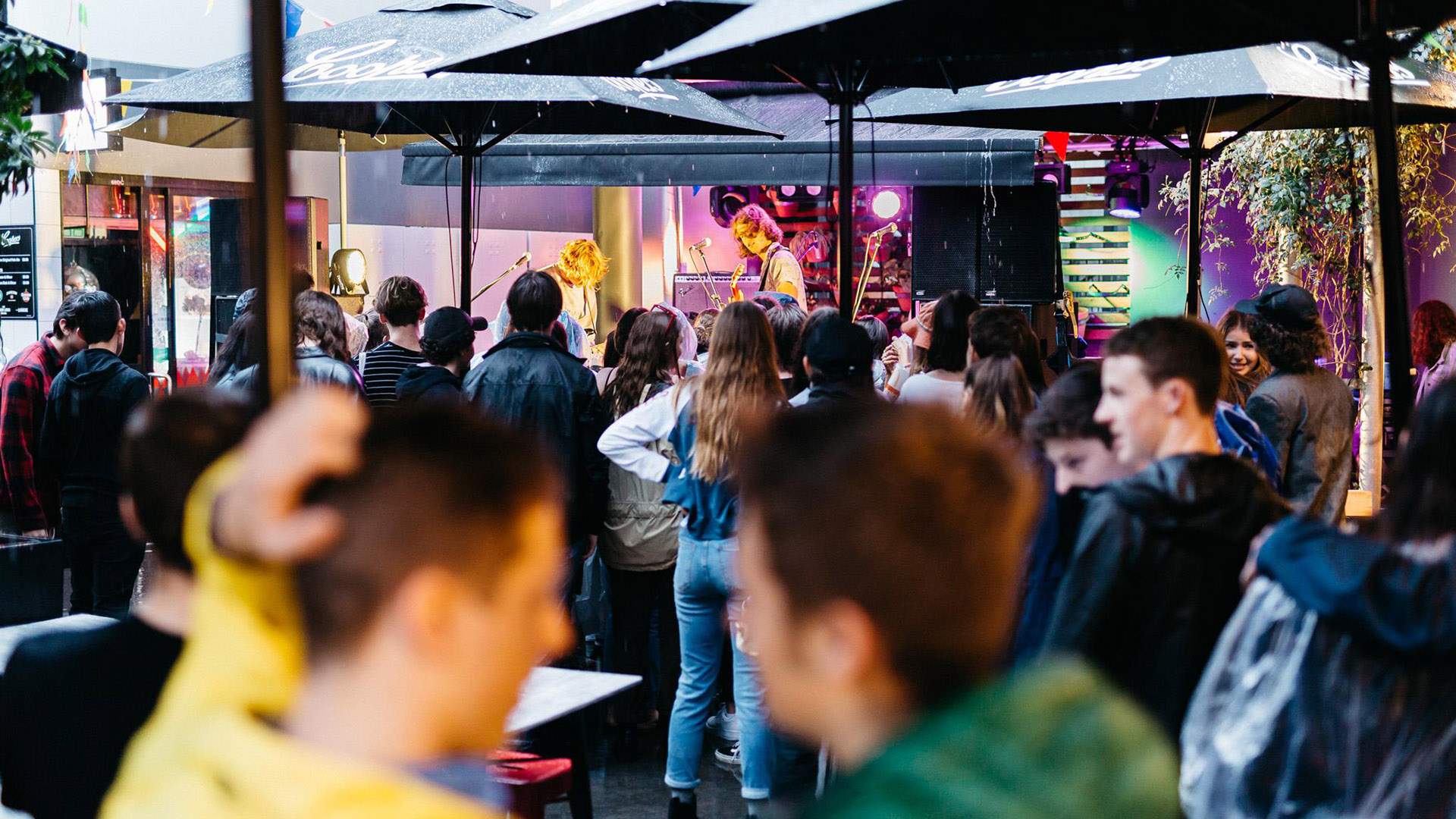 CELEBRATE ANOTHER NEW YEAR
It's new year time, again, and Fortitude Valley's The Lanes precinct is celebrating. To mark the Year of the Pig, Bakery and California Lanes are throwing together a heap of festivities from 6pm on Saturday, February 9.
All of the bases are covered, so you and your special someone can expect a double lion dance moving through both laneways, complete with roving musicians; plenty of food, including Fat Dumpling's finest and MisFortune Cookies getting into the appropriate cookie game; and themed cocktails — lychee martini, anyone? — from The Stand Cocktails and Desserts, King Tiki and TSO Lounge and Dining.
If you'd like to get into the spirit of the date and learn a new skill, you can also drop by earlier in the day, with tea meditation workshops happening at 11.30am and 5.30pm.
While attending the general shenanigans is free, you'll need your wallet for the food and drink side of the fun. And, to take part in the meditative bliss, which costs $30.

A BIG BLOWOUT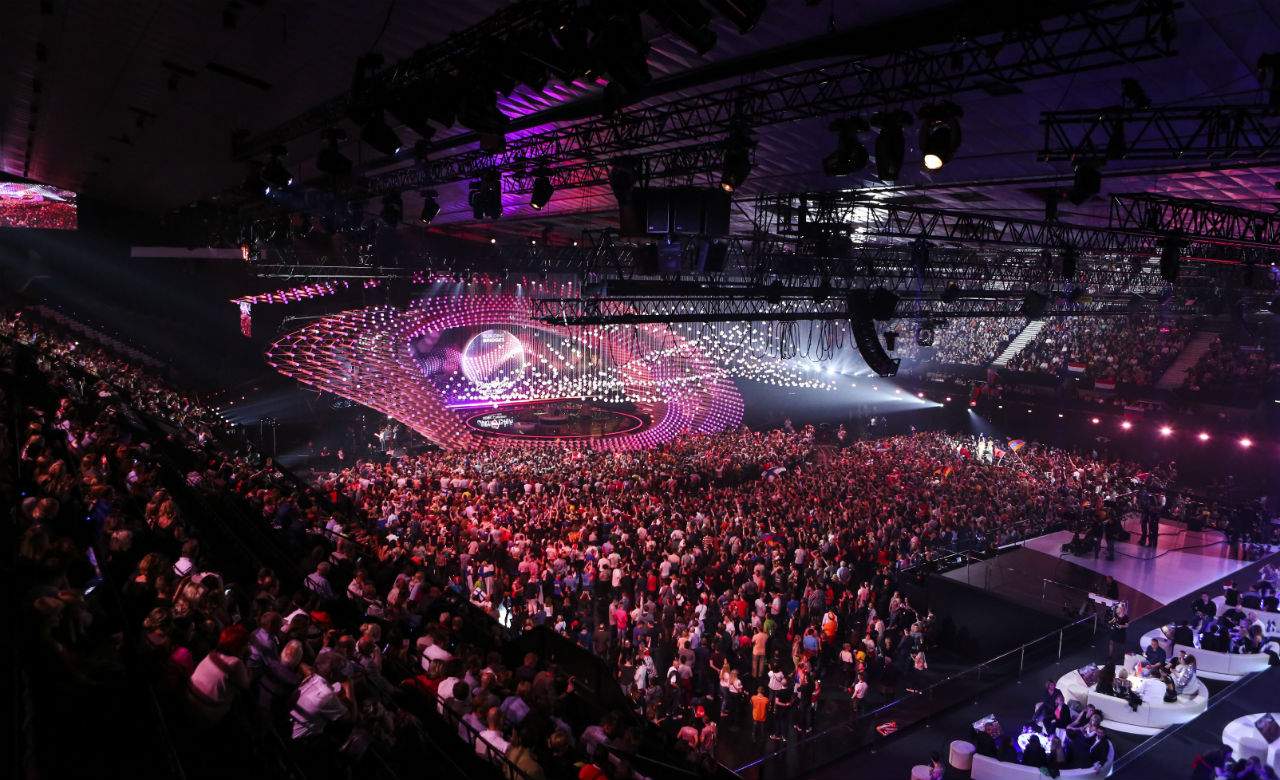 KICK OFF THIS YEAR'S EUROVISION CELEBRATIONS EARLY
When it comes to televised singing battles, there's only one that matters. No matter what reality television keeps throwing our way, that's Eurovision. Back in 2015, Australia became the first country from Oceania to join the clearly Europe-centric competition, in what was supposed to be a one-off move — and to celebrate five years of belting out pop tunes on the world stage, we're getting our very own pre-Eurovision event to pick the 2019 Aussie entrant.
SBS Australia is hosting a national song contest to decide who'll represent the country in the international song contest. After beaming Eurovision onto our screens for 35 years and spearheading our involvement in recent years, Eurovision - Australia Decides is the next step for the Aussie broadcaster. With the nation's participation in the 2019 Tel Aviv event confirmed, SBS is putting together a series of live performance shows to highlight potential entrants, with the general public able to vote for the song and singer that'll follow in Guy Sebastian, Dani Im, Isaiah Firebrace and Jessica Mauboy's footsteps.
Even better — SBS called upon Aussie songwriters to submit their original songs, which have been paired with some of Australia's most recognised artists, and will be performed live for a public vote on Friday, February 8 (at a 7.30pm jury preview show) and Saturday, February 9 (at a 1pm matinee preview and the 7.30pm televised final). And as for who's doing the singing, prepare to hear Alfie Arcuri, Aydan, Electric Fields, Leea Nanos, Mark Vincent and Courtney Act — as well as Sheppard, Kate Miller-Heidke, Tania Doko and Ella Hooper.
Eurovision - Australia Decides will be hosted by Myf Warhurst and Joel Creasey, who've hosted Australia's Eurovision coverage since 2017. A yet-to-be-named jury will also be involved in the decision-making process.
If you and your Europop-loving date are keen to not only help pick the Aussie contender, but head along to Eurovision - Australia Decides to watch live in person, it's being held at the Gold Coast Convention and Exhibition Centre. Tickets are available to all three shows, ranging from $25–110.
Published on February 05, 2019 by Concrete Playground