ARTS & ENTERTAINMENT
Five Brisbane Date Ideas for This Week That Aren't Dinner and a Movie
Just think of us as your cultural wingman.
Five Brisbane Date Ideas for This Week That Aren't Dinner and a Movie
Just think of us as your cultural wingman.
---
Tired of the classic movie and dinner date night combo? Us too. That's why we're always on the hunt for new things to do, scouring the city for not-boring Brisbane activities — ones that are guaranteed to take your next date way beyond done-before beers at the pub. Whether you're taking someone on a second date or doing your 100th with your significant other, we've got some killer (and, yes, cute) ideas for dates to go on this week, no matter how much money you've got to spend. Just think of us as your cultural wingman. You're welcome.


FREE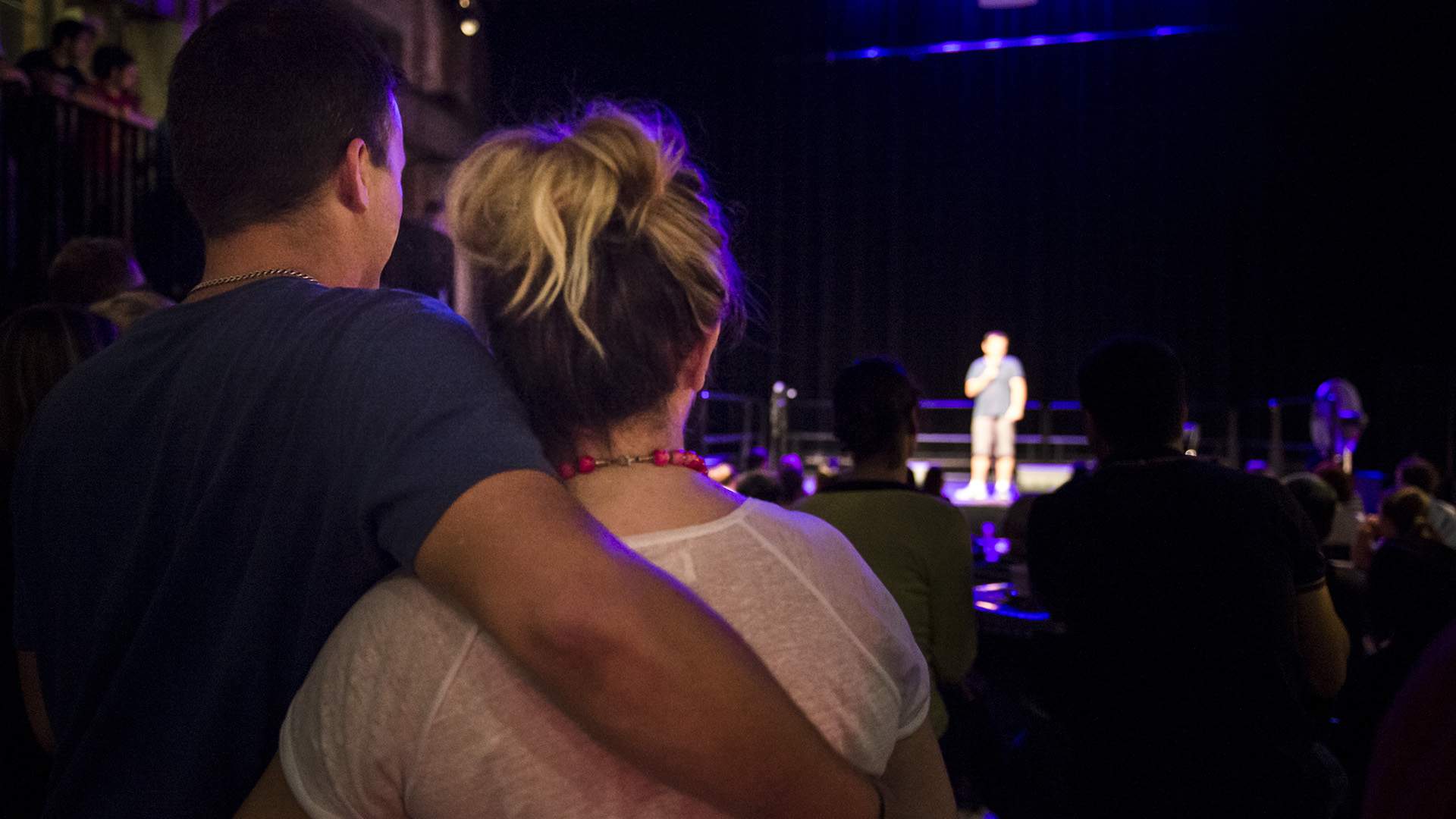 LAUGH YOUR WAY THROUGH A FREE COMEDY GIG
Feel a hankering for some chortles at the end of the weekend? Trying to squeeze in as many laughs as possible into your life in general? Keen to jump into the working week with some giggles? Does the route to your significant other's heart go via their funny bone?
All of the above situations are catered for at Livewired Comedy — aka Brisbane Powerhouse's regular free Sunday afternoon comedy gigs, which kick off for 2019 on July 14.
This free comedy show runs from 5pm each week, and will play host to some of the biggest up-and-comers in comedy, including both local and interstate comedians. Just head on down to Powerhouse's Turbine Platform (the big space in the middle of the building, which you can't miss once you walk in the door) and prepare to get your funny bone tickled.

DANCE TO 'WUTHERING HEIGHTS' IN A PARK
In 2013, 300 people danced to Kate Bush's' 'Wuthering Heights' in a field — and in 2019, the idea is back and bigger than ever. Yes, The Most Wuthering Heights Day Ever is happening in Brisbane on Saturday, July 13. Yes, everyone should be dressed as Kate Bush, complete with a red dress, red stockings and black belt (men, that means you as well).
On the day, a clowder (that's the collective noun for Kate Bushes, just FYI) will descend upon Spring Hill and copy Bush's swaying, kicky dance in unison just for the pure joy of it. Support for this weird and wonderful outing has been widespread, and Kate Bush fans from around the world have been inspired to create events in their home cities. So gather your other half, get your gear together and ready yourselves to roll and fall in green, out on the wily, windy moors of Bedford Park.
If you need an incentive — other than the event itself, of course — it's now 41 years since the song was first released.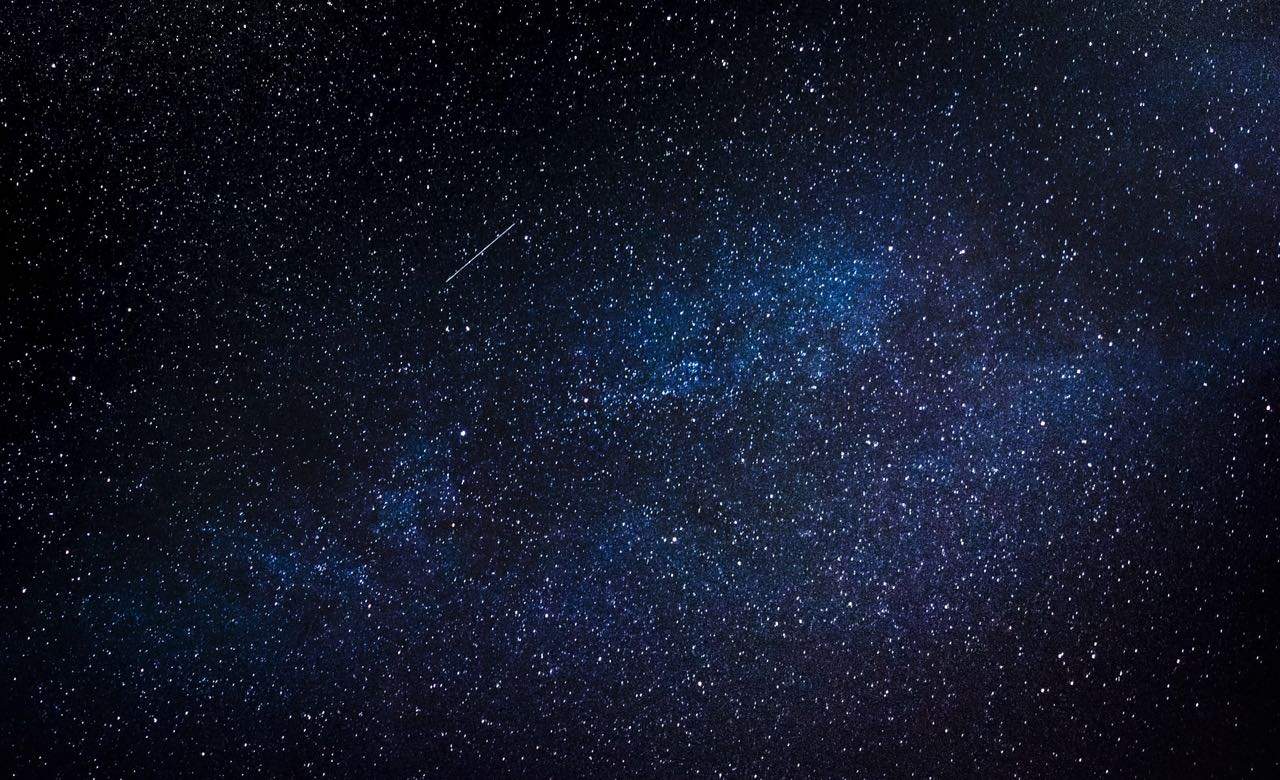 STARE UP AT THE SKY FROM A SHOPPING CENTRE ROOFTOP
When it comes to space, there's never a bad night to peer at the heavens; however this July might just be a better time than most. Unless you and your favourite person have been trapped under a lunar rock, you'll both know that this month marks 50 years since the Apollo 11 mission landed on the moon, heralding humanity's first small steps and giant leaps on the Earth's only natural satellite.
To celebrate — and to just get Brisbanites staring at the sky anyway — Australian Geographic is hosting stargazing nights at various stores. When you're done with the 9–5 grind on Thursday, July 11, just head along to Westfield Carindale, Garden City or Springfield Lakes and prepare to look up.
No bookings are necessary. Simply make your way to your closest spot, take a gander through a few telescopes, chat to experts, and learn more about everything from space photography to star guides.
Times and locations vary at each shopping centre — you'll be staring up from a site outside, obviously, including from the car park rooftop if you're going to Chermside.

UNDER $50

EAT YOUR WAY AROUND A WINTRY FOOD FESTIVAL
Every Friday night until August 23, one patch of Brisbane will boast flames, snow, warming food, toasty booze, ice-themed stage shows, fire performers, a snow globe photobooth, music, markets and more. That place: Rocklea's Brisbane Night Markets, as part of the weekly event's eight-week Fire & Ice Food Festival.
Running from 4–10pm each Friday, this fest gets into the swing of winter — because even though it's never all that frosty in this sunny city of ours, it's always fun to pretend. Here, snow machines will make you and your date think you're somewhere colder, while fire pits will heat you up. Plus, when you're not eating creme brulee crepes and Gaytime ice creams that've been wrapped in marshmallows and then torched (and served with Nutella), you can drink pumpkin spiced lattes, craft brews and mulled wine.
The food lineup also includes low-and-slow cooked pork knuckles, Philly cheesesteaks with chilli marinade, wood-fired pizzas, flame-roasted meatball subs, and bacon s'mores with bacon strips, chocolate and toasted marshmallow, so arrive hungry.
Entry costs $2.50, and ugging up is recommended — you'll be getting wintry in a huge warehouse.

ONE BIG BLOWOUT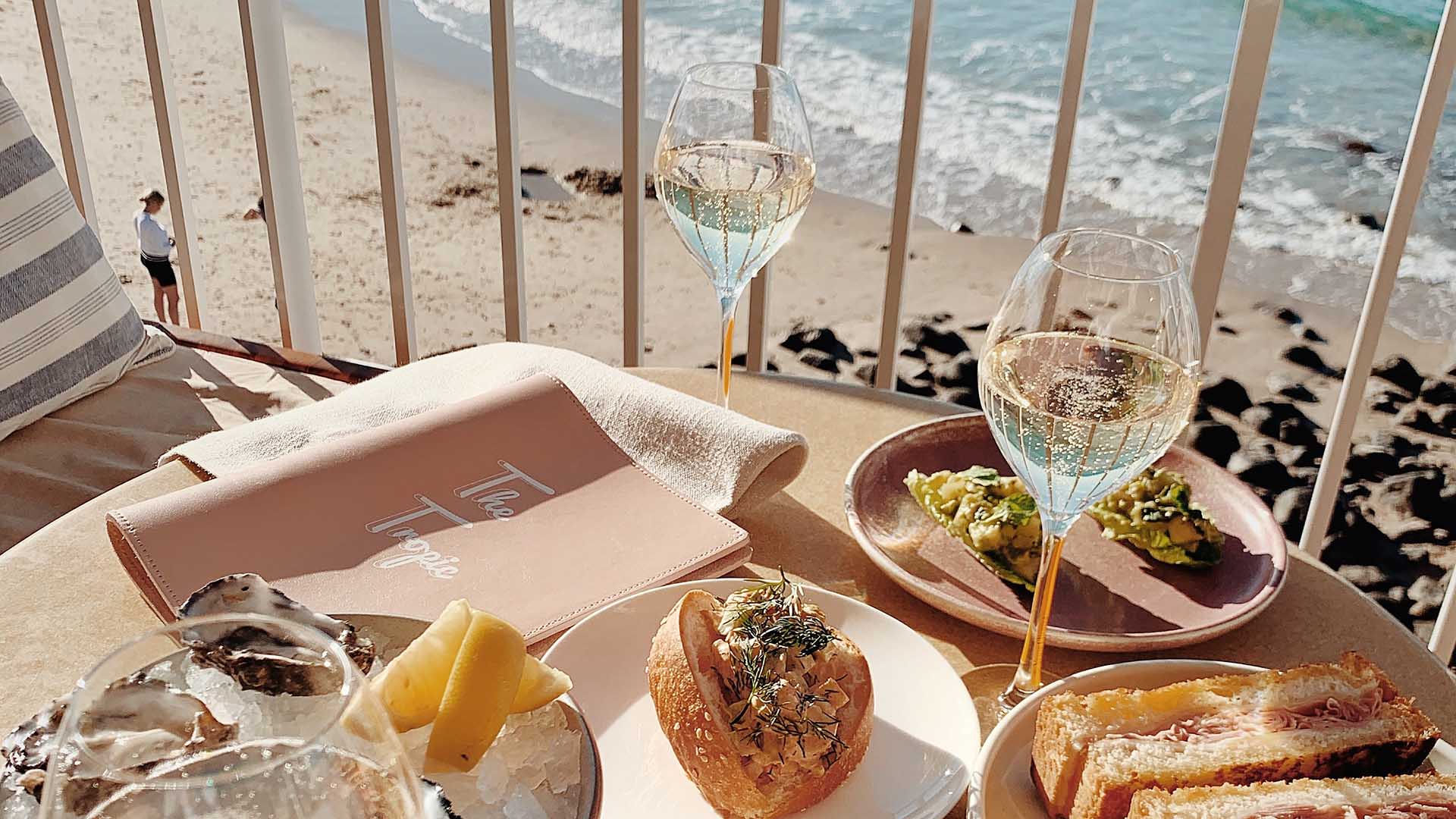 ENJOY A BOOZY BRUNCH BY THE BEACH
Clear your Saturdays, and tell your partner to clear them too. Then, get ready to eat, drink and enjoy brunch like it's meant to be enjoyed.
You'll also need to hop down the coast, where you'll find a mid-morning meal by the beach with bottomless booze. Whether you're weekending at Burleigh, find yourself in the area often or love brunch so much that you'll make the trek via public transport, you'll want to pop The Tropic's new weekend event on your calendar.
Running weekly from 11am–1pm, this excuse for a feast will pair executive chef Guillaume Zika's menu will your choice of beverage options. Driving? Not feeling like hitting the sauce? That's okay, too. Whichever you pick, you'll munch your way through freshly shucked oysters, a truffle and mortadella toasted sandwich, prawn cocktail rolls and wood-fired pork bun. Then, because every good brunch involves dessert, you'll tuck chocolate and strawberry cupcakes, plus lemon meringue tarts.
The food-only package costs $55, while you can down bottomless NV Chandon and NV Chandon Rosé for $99 in total (including your meal), or opt for Veuve Clicquot and Veuve Clicquot Rosé for $129 (again, including food).
From 11am, DJs will be spinning tunes, should you want to make a beachy day of it.
Reserve your spot via email by contacting reservations@burleighpavilion.com.
Published on July 10, 2019 by Concrete Playground