ARTS & ENTERTAINMENT
Five Brisbane Date Ideas for This Week That Aren't Dinner and a Movie
Just think of us as your cultural wingman.
Five Brisbane Date Ideas for This Week That Aren't Dinner and a Movie
Just think of us as your cultural wingman.
Tired of the classic movie and dinner date night combo? Us too. That's why we're always on the hunt for new things to do, scouring the city for not-boring Brisbane activities — ones that are guaranteed to take your next date way beyond done-before beers at the pub. Whether you're taking someone on a second date or doing your 100th with your significant other, we've got some killer (and, yes, cute) ideas for dates to go on this week, no matter how much money you've got to spend. Just think of us as your cultural wingman. You're welcome.


FREE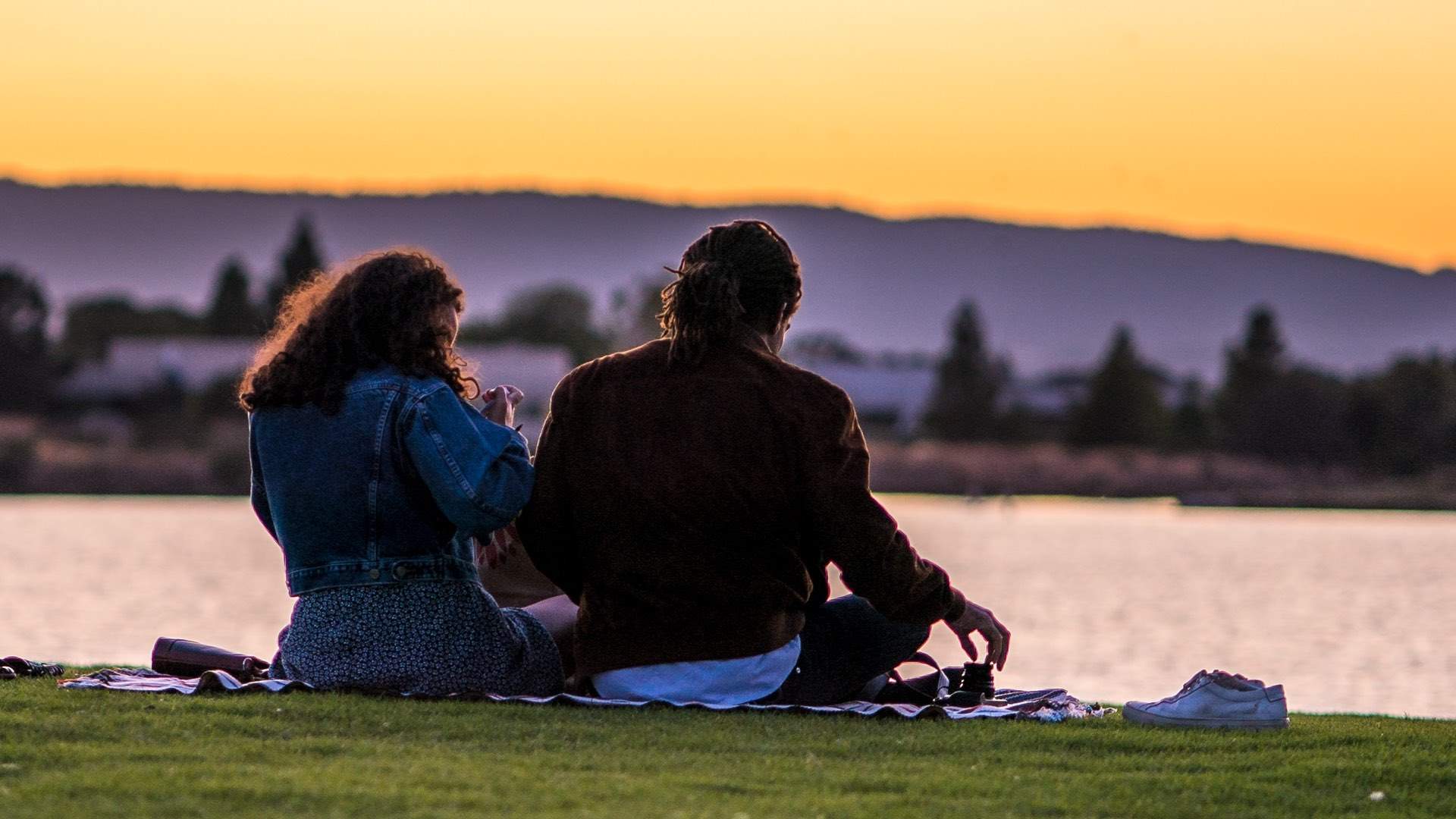 PICNIC AT BRISBANE'S HIDDEN BEACH
Couples of Brisbane, you don't need to head up or down the coast to enjoy a picnic on a beach. This city of ours is home to its own sandy spot, but it's hidden. Don't worry, you won't have to trek too far to find it, because it's actually less than ten kilometres out of the CBD. Head to the secret idyll that is the Colmslie Reserve, and you'll come across a tiny riverside beach — yes, sand and all — as well as tree-lined paths and a boardwalk that catches the cool water breezes.
This expansive southside oasis is a great place for a peaceful interlude and a lazy day in the Brissie sun. And if you fancy going fishing while you're there, don't forget to bring your rods.
Looking for other waterside picnic spots in and around Brisbane? We've rounded up a heap that you might not have visited.

UNDER $20

ENJOY THE EKKA FROM HOME (COMPLETE WITH A STRAWBERRY SUNDAE)
In 2020, for only the third time in the event's history — and the first time since the Second World War — Brisbane's annual Ekka isn't going ahead in-person. But, that doesn't mean that it isn't going ahead at all. While the physical Ekka was cancelled for this year back when the city was going into COVID-19 lockdowns, and the annual public holiday has even been moved, the show is living on as an online event. So, you and your partner's August plans can still involve showbags, baby animals, Bertie Beetles and strawberry sundaes.
Ekka Online runs until Sunday, August 16 — and, in its virtual format, that means carnival fun via digital means. Courtesy of ten online channels, you'll be able to watch streamed live music, peer at cute critters in the baby animal nursery, get to know Queensland's dog and cat community, and check out a heap of baking and cooking demonstrations.
Of course, there's more going on than that — including when it comes to two Ekka staples. Sure, you can't crash dodgems and throw a ball in a clown's mouth for a prize this year; however you will be able to stock up on showbags and feast on ice cream.
First, the showbags. Around 400 different types will be available during the first-ever virtual Ekka marketplace. The online buying frenzy will also include award-winning medal winners from the Royal Queensland Food and Wine Show (RQFWS) competitions, retailers who've been a part of the show for years, and local makers and creators.
Now, the tasty part of proceedings: the strawberry sundaes. They'll be available physically, thanks to a number of drive-thru pop-ups at the Showgrounds, on King Street, and everywhere from Morayfield, Milton, Loganholme and Springfield to Skygate near the airport, Albany Creek and Chermside too. Check out the full list of venues and times online —and, as well as sundaes, the pop-ups will be selling dagwood dogs as well.

UNDER $50

SIP STRAWBERRY SUNDAE-INSPIRED BEERS
One Ekka-related date activity is all well and good. Two? Well, it is Ekka week after all. This one's perfect for you and your special someone if you'd prefer to combine those coveted strawberry sundaes with a brew or several — because Stone & Wood has something extra special on offer.
Say hello to the brewery's Ekka-inspired 'Strawberry Sundae Kisses' beer. Yes, it's a boozy version of iconic dessert, and it tastes like strawberries and cream. As made from 60 kilograms of Queensland strawberries, Stone & Wood have whipped it up in the traditional Berliner Weisse style. It also features lactose and vanilla — and is available to drink (including to takeaway), and in beer ice cream floats.
To enjoy a taste, you'll need to head down to Stone & Wood's Brissie brewery between Wednesday, August 12 (which would've been this year's Ekka public holiday)–Sunday, August 16. Remember that Friday, August 14 is now a day off, although the beer will still be flowing over the bonus long weekend.
Stone & Wood will donating all the proceeds from the beer and floats to The Common Good's usual fundraising efforts for The Prince Charles Hospital Foundation.

UNDER $100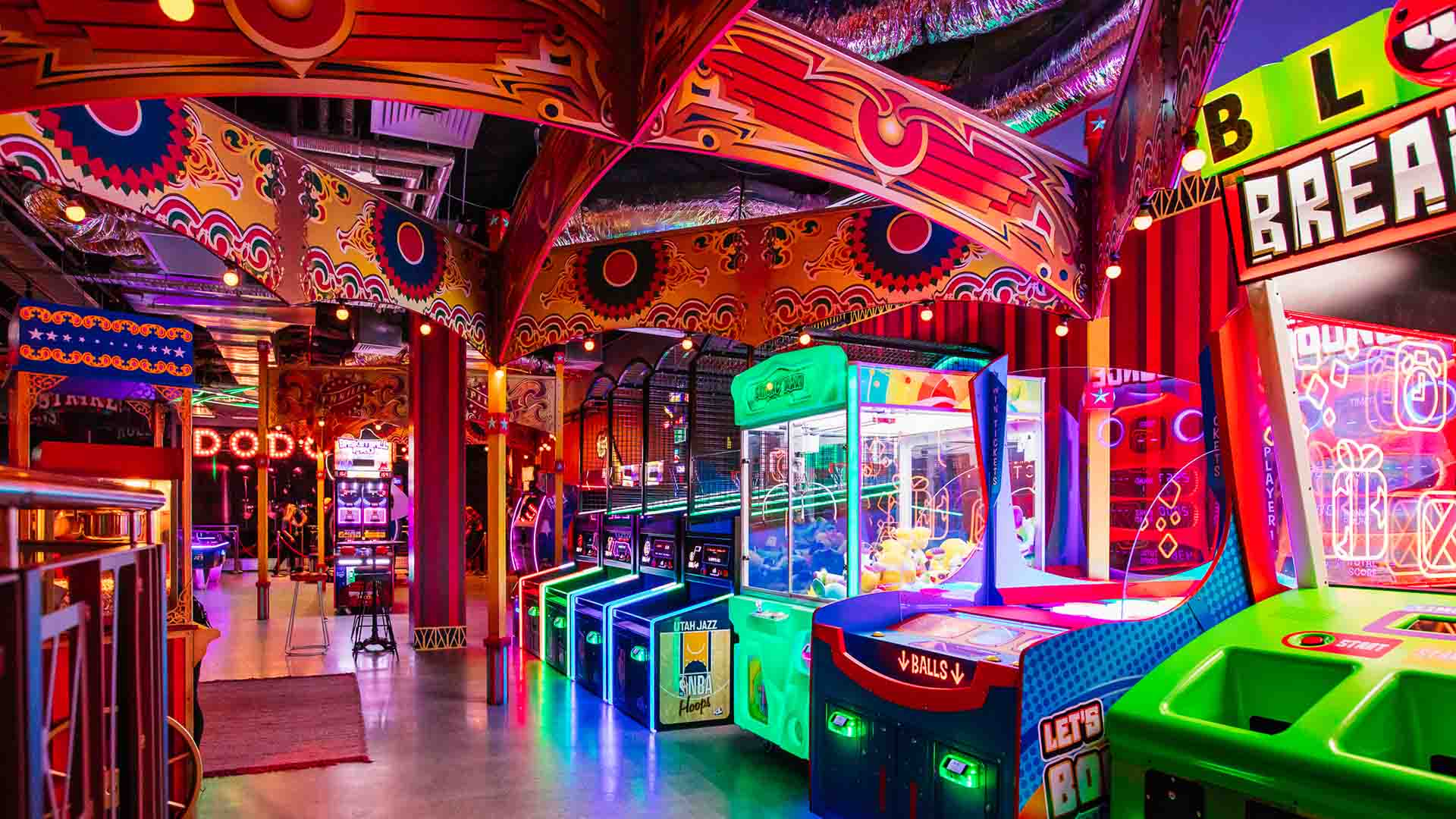 HIT UP THIS SPRAWLING CIRCUS-THEMED ARCADE BAR
After opening of B. Lucky & Sons in Fortitude Valley, Funlab — the group responsible for Holey Moley and Strike Bowling — launched yet another kidult wonderland in Brisbane. This time, it's Archie Brothers Cirque Electriq, a circus-themed arcade bar that's now part of Toombul's new entertainment and dining precinct.
The Brisbane instalment is the third for the brand, which first opened in Sydney back in December 2017, and then made the move to Melbourne a year later. First announced back in February 2019, the local version is the key tenant in Toombul Shopping Centre's $35 million redevelopment. Called Upstairs, and open since last November, the revamped space is home to new eateries, neon-lit decor, misting fountains, ballpits and more — as well as an eight-screen cinema.
The Brisbane Archie Brothers, like its interstate counterparts, boasts plenty to entertain you and your other half's inner kidult — think dodgem cars, a bowling alley, an interactive theatre, air hockey, basketball hoops and virtual reality games. There's also an array of arcade games, including Mario Kart and Dance Dance Revolution, with tickets able to be used to purchase the usual OTT assortment of random objects and plastic toys at the prize bazaar.
The food menu fits right in with the circus decor, focusing on over-the-top novelty American diner grub. Think three-meat burgers, giant pretzels, and potato gems and garlic aioli that's served in a syringe. You get the idea. The drinks follow suit, with a ridiculously involved cocktails such as the boozy strawberry shakes (topped with whipped cream and candy kebabs) and butterscotch schnapps concoction garnished with popcorn.

ONE BIG BLOWOUT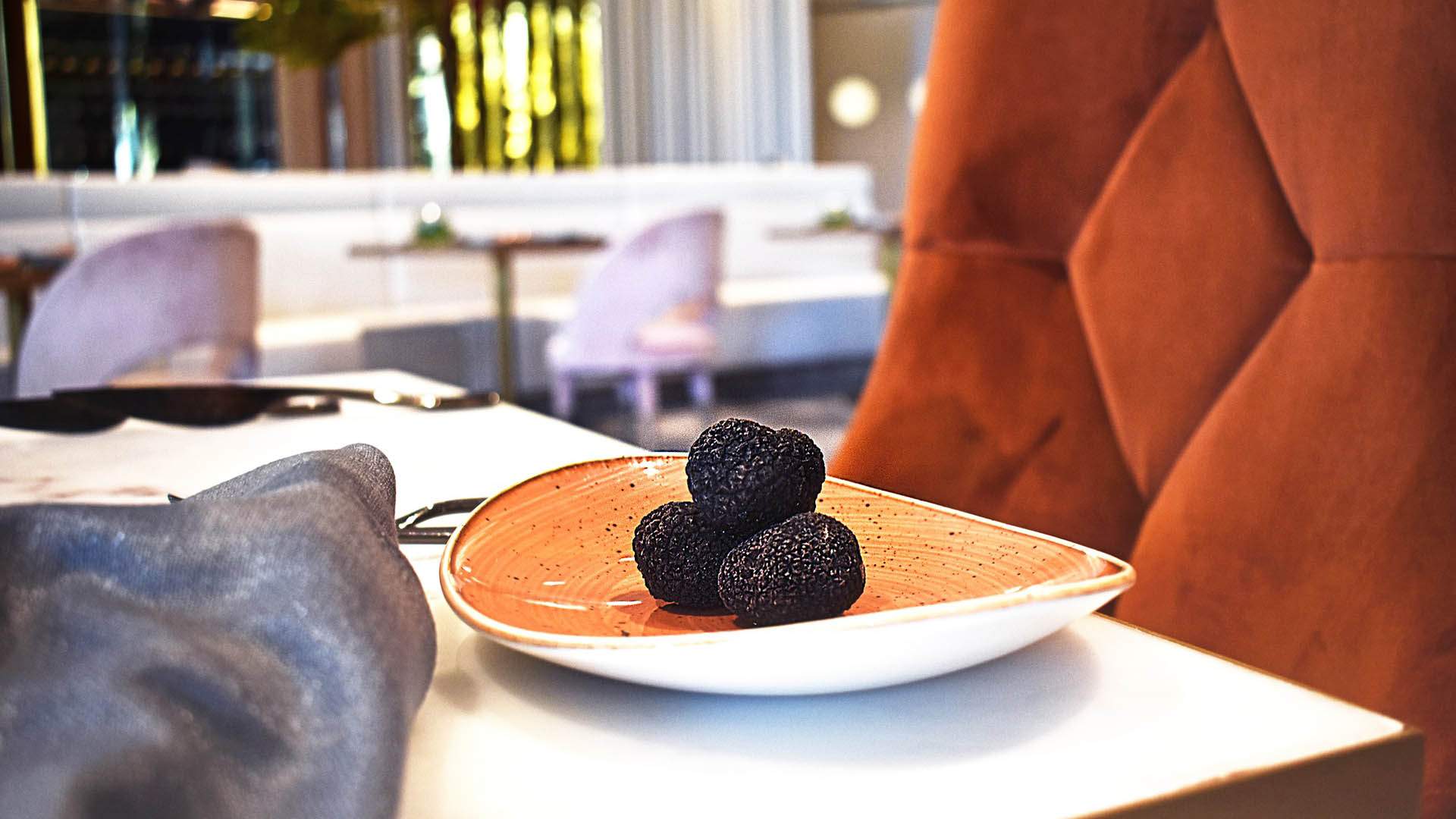 FEAST YOUR WAY THROUGH FIVE COURSES OF TRUFFLES
The Sunday roast is a tradition for a reason; however at Emporium Hotel's Signature Restaurant, it's facing some stiff competition for five weeks in August and September. Fancy swapping your usual end-of-weekend lunch for plenty of truffles? Well, that's what's on the menu at the South Bank spot for you and your favourite person.
Until Sunday, September 6, with sittings between 12–2.30pm, Signature is hosting Signature Sunday Truffle Lunches — and truffles from two farms, including one from the Scenic Rim, feature heavily. They're part of the opening dish, which pairs scallops with parmesan and black garlic gnocchi, cauliflower puree and truffle emulsion. They also pop up in the gruyere panna cotta with prosciutto, green bean and truffle vinaigrette. Then there's the quail ravioli with truffle veloute, as well as the wagyu beef with truffle jus. For dessert, prepare to tuck into black truffle silken caramel with truffle honey and mandarin.
This five-course truffle-filled degustation will set you back $75 — or you can add matching local wines for an extra $25.

Top image: Zennieshia Butts.
Published on August 10, 2020 by Concrete Playground