ARTS & ENTERTAINMENT
Five Brisbane Date Ideas for This Week That Aren't Dinner and a Movie
Just think of us as your cultural wingman.
Five Brisbane Date Ideas for This Week That Aren't Dinner and a Movie
Just think of us as your cultural wingman.
---
Tired of the classic movie and dinner date night combo? Us too. That's why we're always on the hunt for new things to do, scouring the city for not-boring Brisbane activities — ones that are guaranteed to take your next date way beyond done-before beers at the pub. Whether you're taking someone on a second date or doing your 100th with your significant other, we've got some killer (and, yes, cute) ideas for dates to go on this week, no matter how much money you've got to spend. Just think of us as your cultural wingman. You're welcome.


FREE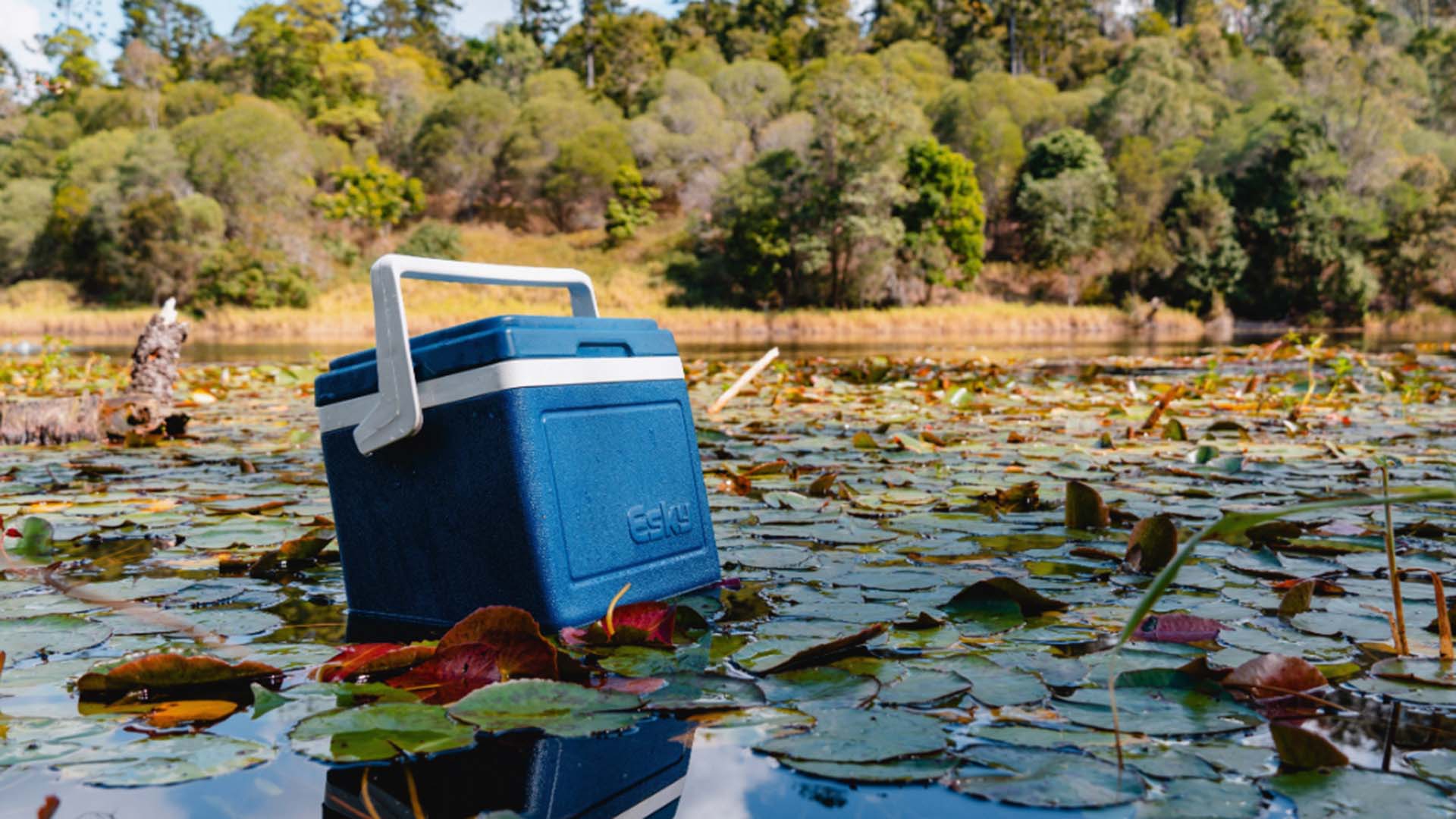 WANDER AROUND A RESERVOIR
On Saturday, November 16 and Sunday, November 17, Enoggera Reservoir won't just be Brisbane's oldest reservoir. As part of Open Actions, the Mt Nebo Road spot will become an immersive art playground. If you and your partner have ever wanted to explore the site, interact with creative installations, and engage with nature, water and the location's splendour, this is your chance.
Open Actions will feature six new artworks created by Aishla Manning, Anthony Baker, Aurora Christie, Guyala Bayles, Joella Warkill, Keemon Williams, Kylie Spear, and Primitive Motion (Sandra Selig and Leighton Craig), all of which are in dialogue with their unique spot. Some will involve cement mixers filled with rushing water, others will feature dingos guarding the dam, and yet another will unveil a mini-waterslide for giant ice cubes. You can also take a bushwalk with poets, listen to multi-sensory soundtrack and attend an album release.
When you're not directly engaging with the above pieces, you can also chill out on the lawn — on furniture and under a canopy designed by  local design studio Five Mile Radius.
Attendance is free, with Open Actions running from 10am–6pm on both days.

UNDER $20
MUNCH ON CHEAP DUMPLINGS
Pull out your loose change stash and check under the couch, because one of Paddington's favourite haunts is serving up an impressive end-of-week deal that's certain to warm your favourite person's heart — and stomach. Every Friday, Kettle and Tin is slinging dumplings for $1 a piece. Head on in from 3pm and bring your appetite, plus all the gold coins you can find.
Choose between pork and chive or vegetarian, which both come pan-fried. There is one catch — punters must purchase a full-priced drink to access the $1 dumpling extravaganza.
No bookings are required, so just mosey on in before 9pm — but you might want to reserve a table online anyway in case they're all snatched up when your dumpling craving hits.

UNDER $50
BROWSE FOR A BOUQUET
One day. Oh-so-much pink — and oh-so-many flowers, too. For the second year in a row, Albion's Poco Posy is dedicating a Saturday to the delicate flowers known as peonies. They'll be selling them, you and your other half can buy them, and everything is going to look mighty rosy.
Taking place on Saturday, November 16, Peony Market Day will have bunches of bunches on offer. The catch: to grab some, you might want to nab a free ticket. Unsurprisingly, this event proved popular in 2018, so it has been split into half-hour sessions across the morning — and, at the time of writing, you can still nab a slot from 11am (or join the waitlist for the 10.30am spot).
If you're not quite that organised, you can also just show up at 11.30am and see what's left to purchase.
And, if shopping for pink flowers makes you feel hungry and thirsty, Dish Catering will be cooking up breakfast, and a coffee cart will keep you caffeinated.

UNDER $100
HIT THE WATER FOR A DAY OF SNORKELLING
With its warm waters and nearby islands, Brisbane is one of Australia's snorkel-friendliest cities. You can sip top-shelf drops in a wine library one day and lose yourself in an underwater wonderland the next, surrounded by wobbegong sharks, dolphins, turtles and tropical fish.
In fact, you can get splashing in a variety of places, too. From the dramatic shipwrecks of Moreton Island to the crystal-clear bays of heritage-listed Peel Island, the ocean awaits — and, under its surface, you and your date will enjoy quite the marine view.
For go-to snorkelling spots, check out our rundown of the best places to peer under the sea near Brisbane.

A BIG BLOWOUT

MAKE HISTORY AT THE XXXX BREWERY'S FIRST MUSIC FESTIVAL
Perched on Brisbane's inner-city outskirts for the past 141 years, the XXXX Brewery has become a bona fide landmark. It's the source of much of the beer drunk across town, a place to sip plenty of pints after seeing where the brewing magic happens, and — noticeably — the reason that the suburb of Milton often smells like yeast. This November, it'll also become Brissie's newest music venue, with the iconic spot hosting a festival with bands and brews for the first time ever.
Knocking back cold ones while you and your significant other catch live tunes may be an everyday gig experience; however, usually when you're enjoying this combo, you're not hanging out in a huge brewery. XXXX Presents: Live at the Brewery will change that when it takes over the site from 2–9pm on Saturday, November 16. Not only is it the XXXX Brewery's first event of this kind — it's the first time it has opened its gates to the public, other than for tours or to patrons at the onsite Alehouse, for 26 years.
Brisbanites can look forward to live tunes by Holy Holy, Confidence Man, Custard, Good Boy, Midlife and Nice Biscuit, who'll all perform at the base of the brewery's towering, logo-adorned silos. The folks at Jet Black Cat Music have been charged with picking the bill, building on their past work at the End Of The Line Festival and drawing upon the curatorial skills evident in their West End record store.
As well as bands, XXXX Presents: Live at the Brewery will have food stalls, a post-fest shindig at the Alehouse and plenty of limited-edition merchandise — should you need a souvenir from your day spent drinking and partying at the home of the Milton Mango.
And, while the festival is a once-off affair, attendees will get two chances to wander around the XXXX site, with each ticket also including a free return visit before June 30, 2020 for a brewery tour.

Top image: Tourism and Events Queensland.
Published on November 13, 2019 by Concrete Playground