ARTS & ENTERTAINMENT
Five Brisbane Date Ideas for This Week That Aren't Dinner and a Movie
Just think of us as your cultural wingman.
Five Brisbane Date Ideas for This Week That Aren't Dinner and a Movie
Just think of us as your cultural wingman.
Tired of the classic movie and dinner date night combo? Us too. That's why we're always on the hunt for new things to do, scouring the city for not-boring Brisbane activities — ones that are guaranteed to take your next date way beyond done-before beers at the pub. Whether you're taking someone on a second date or doing your 100th with your significant other, we've got some killer (and, yes, cute) ideas for dates to go on this week, no matter how much money you've got to spend. Just think of us as your cultural wingman. You're welcome.


FREE
PEER UP AT A DAZZLING LIGHT AND LASER SHOW
Looking for a beacon of hope in this chaotic year? Expect this weekend spectacle to help — and to brighten up the city's skyline during this year's Brisbane Festival. Sunsuper Night Sky is a large-scale light and laser installation, with accompanying sound by acclaimed audio-visual artist Robin Fox. More than a dozen rooftops across Brisbane CBD will light up every Friday and Saturday night, from 7–9pm until September 26. Each one hosts an interconnecting and pulsing laser beam show set to an ethereal soundtrack.
You and your partner will be able to see it dance across the skies from vantage points across the city — so take an evening stroll or cycle to catch the light artwork from afar.

TRACK DOWN A FREE STREETSIDE GIG
Every single suburb in Brisbane is being treated to its own intimate live music gig this September, as Brisbane Festival brings mini concerts to 190 suburbs to create festivals in the streets and concerts in cul de sacs. Called Street Serenades, the free live music showcase was inspired by the community responses to the global pandemic in which Italians sang on their balconies and Americans choreographed TikTok dances.
So, until September 26, Brisbanites and their other halves can set up chairs in their front gardens or driveways to listen to acoustic performances, classical music, cabaret singalongs and DJ sets — all without paying a thing. The line-up is pretty epic, too, with pop-up performances from Queensland Symphony Orchestra, Busby Marou, Eliza and the Delusionals, Jaguar Jonze, Sahara Beck, Tom Thum and Pink Matter (plus more).

UNDER $50

DRIVE YOUR WAY THROUGH A HUGE DESSERT FESTIVAL
For most of the past seven years, Eat Street Northshore has served up a stellar combo: food, markets and a great riverside vantage. But, after opening its doors back in 2013, the Hamilton spot temporarily shut down when COVID-19 restrictions started coming into place in March. If you and your special someone have been missing feasting on its spoils, you're not alone.
Across three weekends between Friday, September 18–Sunday, October 4, Eat Street has good news — and a range of great sweet treats for Brisbanites, too. The event is making a comeback by hosting the Eat Street Kombi Alley Drive-Thru Dessert Festival, which is obviously exactly what it sounds like.
You'll drive inside, stop by plenty of food stalls serving up plenty of desserts while you're still behind the wheel, and have your chosen snacks brought to your car as well. As for what you'll be munching on, expect everything from doughnuts and cannoli to shakes and ice creams.
Exact times are yet to be confirmed, but Eat Street Northshore usually trades between 4–10pm on Friday and Saturday, and 12–8pm on Sunday.

UNDER $100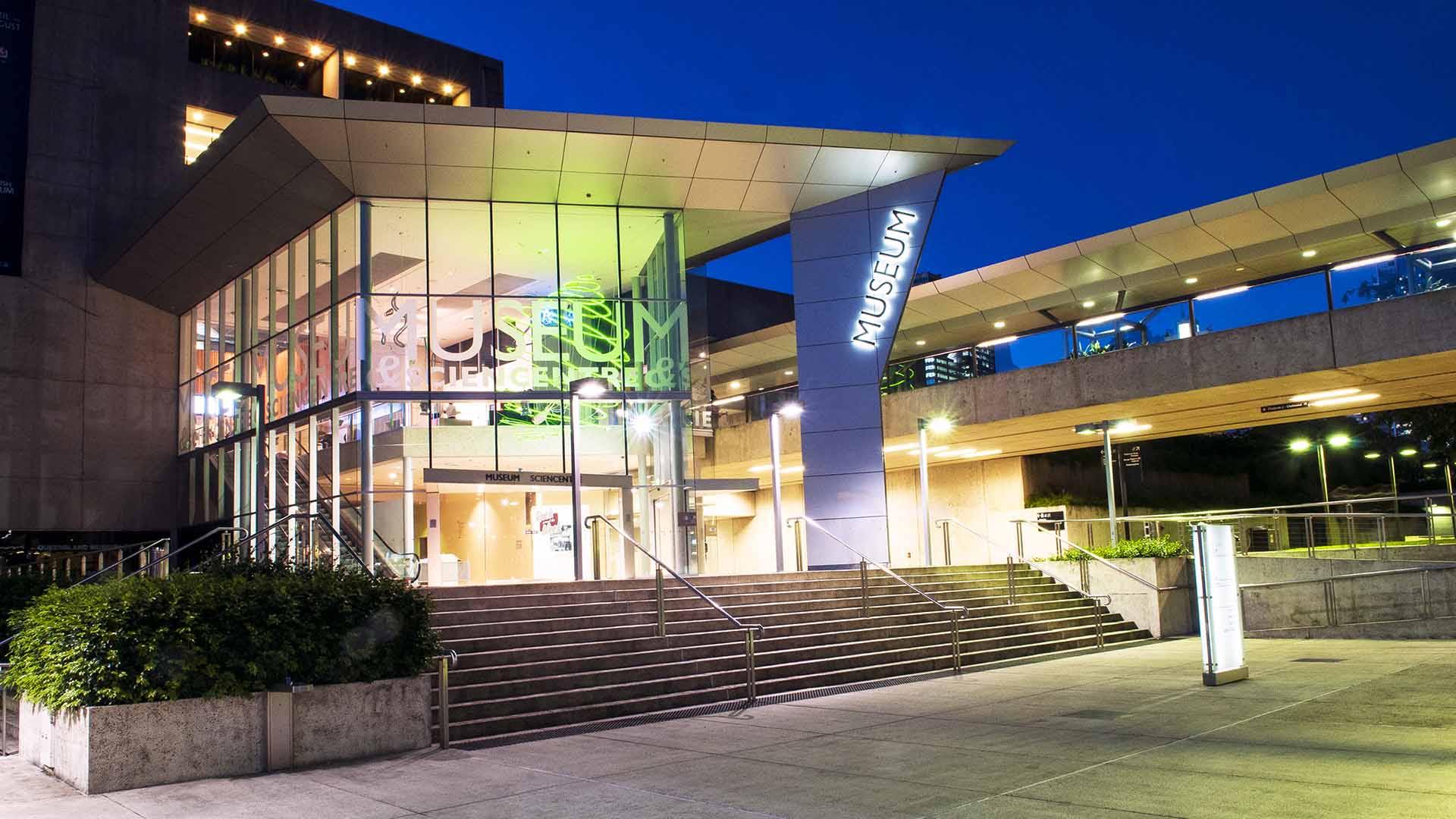 SPEND A NIGHT AT THE MUSEUM
Come Friday, September 18, it's time for a night at the museum — but you and your favourite person won't find Ben Stiller roaming the halls here. Rather, given what'll be on display at Queensland Museum at the time, the revelry will feel rather sweet, romantic and cheery.
Walking, talking and drinking while taking a tour of QM's new I Do! Wedding Stories from Queensland exhibition is on the agenda at the venue's latest adults-only After Dark shindig. You'll check out ever pieces and items that explore 180 years of wedding traditions, and there'll be chats about the garments and accessories on display, too — and you'll be able to sip your way through the night over a bite as well.
A word of warning: these shindigs often sell out, and this one will be COVID-19 safe, which means it'll have a limited capacity. In other words, you'll want to nab a $30 ticket quickly (and note that that price doesn't include food and drinks).

ONE BIG BLOWOUT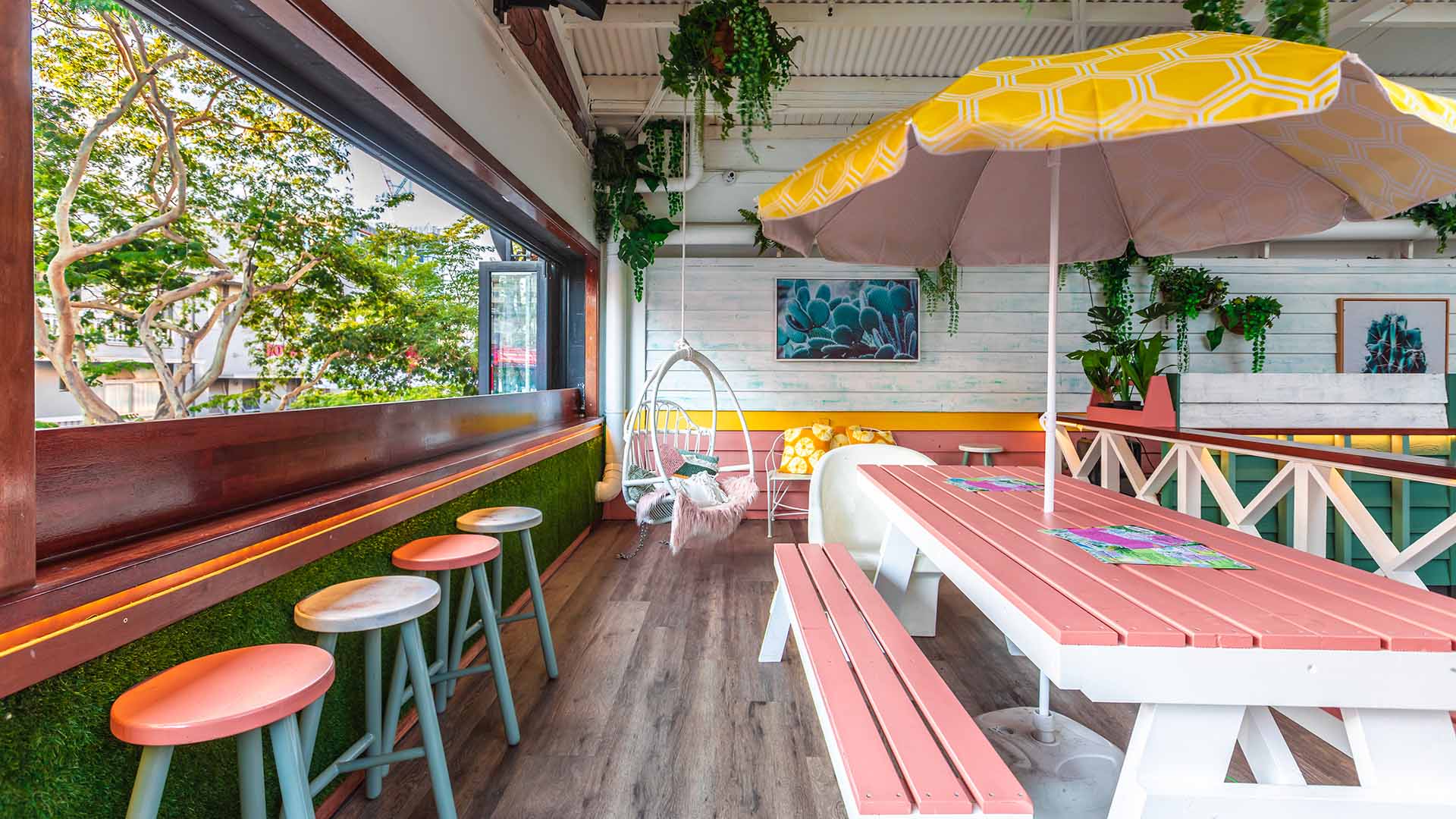 SIP ALL THE SANGRIA
When Ivory Tusk decided to mark International Tequila Day with a boozy festival (and celebrate its reopening after Brisbane's lockdowns, too), the event proved a huge hit. So, it did so for a second time, which was also popular. For its next fest, though, it's favouring a different type of beverage.
At Sangria Fest, you and your date know what you'll be drinking. Taking place from 8pm on Friday, September 18, it'll feature plenty of wine- and fruit-filled punch. There'll also be Mexican-inspired canapes to help line your stomach, plus DJs and live entertainment.
Two types of tickets are available, to suit both your budget and your thirst. Nab a 'single slice' ticket for $19, and you'll get a sangria on arrival and access to the food. Level up to the 'wine lover's package' package for $85, and you'll sip your way through three hours of bottomless sangria, plus tuck into more than a few bites to eat.
Tickets are on sale now, but it's worth noting that capacity is limited — life isn't quite back to normal just yet. So, if you're keen to spend a night downing sangria, you'll want to get in quick smart.

Top image: Atmosphere Photography
Published on September 14, 2020 by Concrete Playground