ARTS & ENTERTAINMENT
Five Brisbane Date Ideas for This Week That Aren't Dinner and a Movie
Just think of us as your cultural wingman.
Five Brisbane Date Ideas for This Week That Aren't Dinner and a Movie
Just think of us as your cultural wingman.
---
Tired of the classic movie and dinner date night combo? Us too. That's why we're always on the hunt for new things to do, scouring the city for not-boring Brisbane activities — ones that are guaranteed to take your next date way beyond done-before beers at the pub. Whether you're taking someone on a second date or doing your 100th with your significant other, we've got some killer (and, yes, cute) ideas for dates to go on this week, no matter how much money you've got to spend. Just think of us as your cultural wingman. You're welcome.


FREE
PARTY IN AN ART GALLERY
Every summer, a huge exhibition takes over Brisbane's Gallery of Modern Art. Every third summer, the same exhibition takes over the neighbouring Queensland Art Gallery too. And, some summers, GOMA throws a weekend-long festival to celebrate — which it's doing again in 2019 for the 9th Asia Pacific Triennial of Contemporary Art.
Running between Friday, January 18 and Sunday, January 20, the APT9 Summer Festival features a little bit of everything that makes Brissie's two major art galleries great. That means art, obviously, but also music, workshops, performances, parties and talks as well.
Highlights from the mostly free three-day fest include morning yoga by the river, a drop-in claymation workshop with artist Souliya Phoumivong and a 30-minute interactive music tour of the exhibition with John Patterson from The Grates — and there's more where they came from.
There's also a ticketed Summer Festival Up Late shindig on the Friday evening, with Ngaiire, Bottlesmoker and May Lyn on the multi-stage bill, as well as DJs, bars, food and pop-up shenanigans too. If you're keen to head along and mosey your way through APT9 by night, it'll set you and your partner back $26 each.

UNDER $20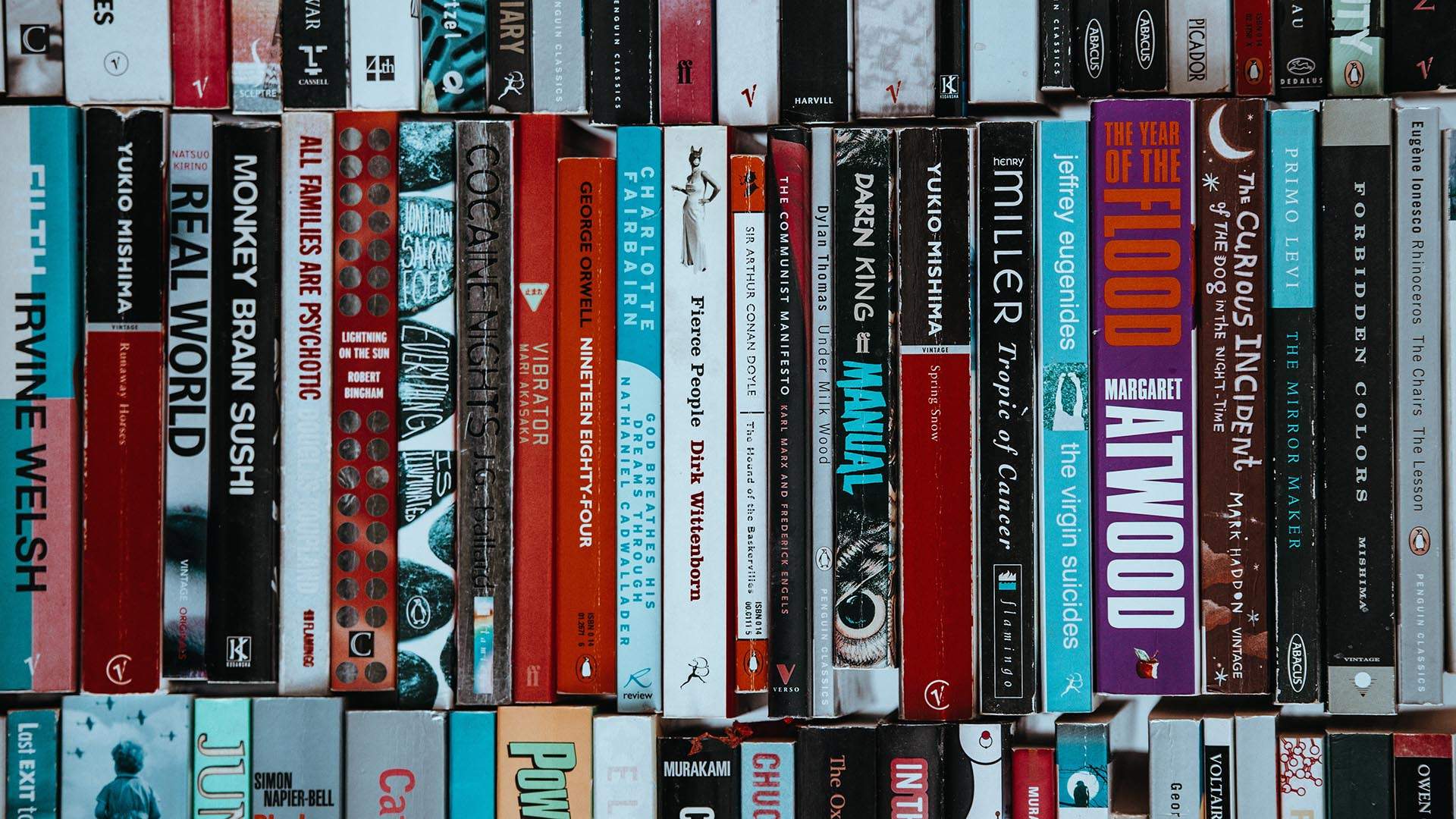 BROWSE FOR BARGAIN BOOKS
Between Saturday, January 19 and Monday, January 28, the Brisbane Convention and Exhibition Centre is hosting a sales event of most peculiar stock. Strange things they are, full of pages, rampant with words and with covers of the most beautiful colours. You can't charge them, they don't run out of battery, their brightness is unalterable, and they won't smash when you drop them and have them lost forever.
Lifeline Bookfest is back for another round of vintage bargains and startling ranges of everything from Australian Women's Weekly Cookbooks to a bit of cheeky erotica. If you or your special someone have been along before, you'll know there are warehouse quantities of books for sale – your grade five diary is probably hidden under a copy of Shantaram, and you'll come across at least three copies of Cooking with Days of Our Lives.
Prices range from cents to the big bucks — bring a trolley and your glasses and absorb yourself in books. Bookfest runs from 7.30am–6pm on its opening day, from 8.30am–9pm on Friday, January 25, and from 8.30am–6pm every other day throughout its run.

UNDER $50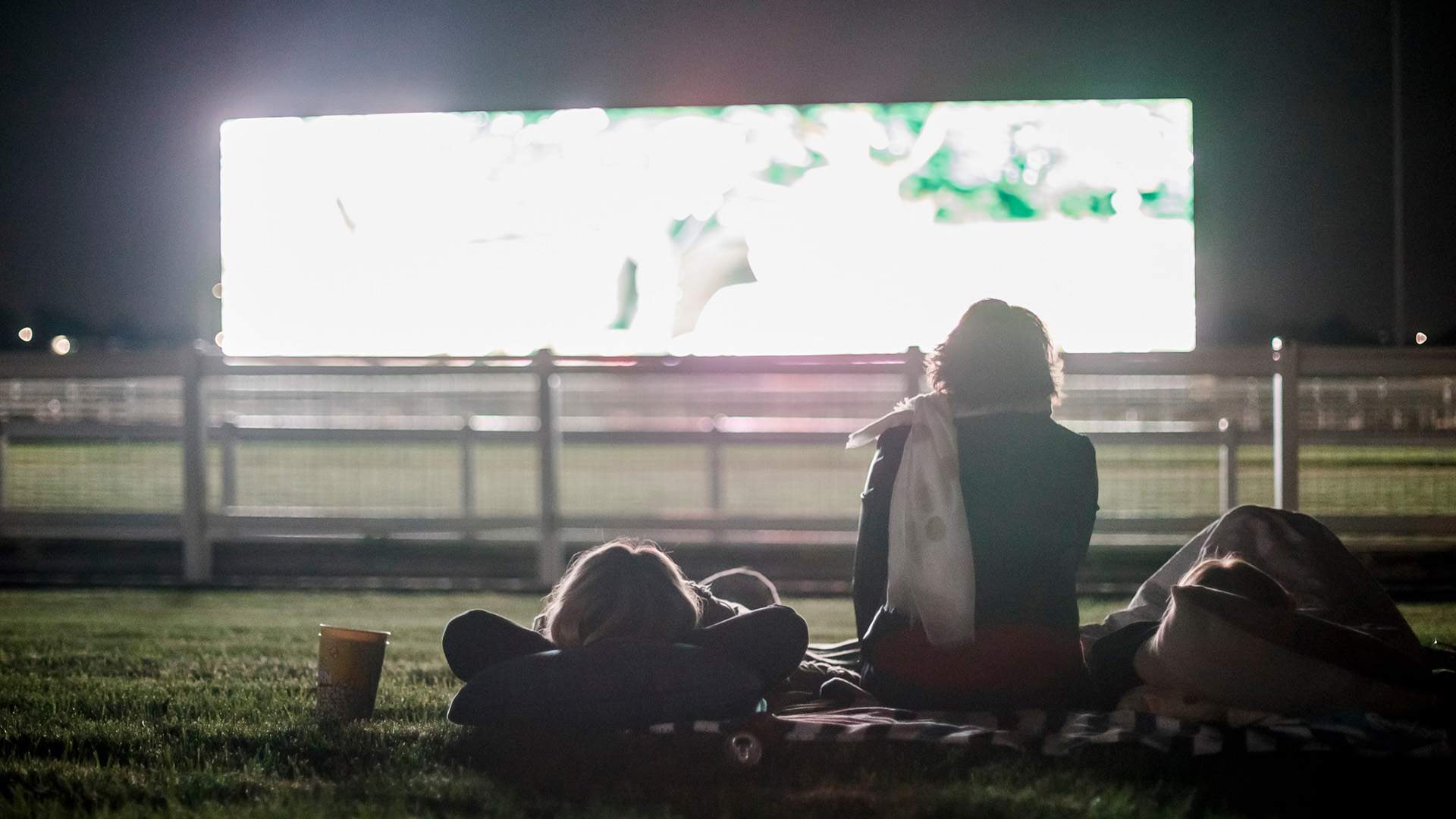 PICNIC BENEATH THE BIGGEST CINEMA SCREEN IN BRISBANE
Trekking across Middle-Earth is a big job. Trying to keep a precious ring safe from an evil lord is too. There's much that's massive about The Lord of the Rings: The Two Towers, Peter Jackson's second screen adaptation of f J. R. R. Tolkien's beloved novels, particularly the nearly four-hour-long extended version. So you and your date will want to revisit it on a particularly huge screen — one that measures 44 metres long, perhaps?
Set up in the middle of Eagle Farm Racecourse, the aptly named Big Screen on the Green is that giant screen. It hosts films regularly, and from 7pm on Friday, January 18, it'll bringing hobbits, elves, wizards and more to its sizeable expanse. When it screened The Fellowship of the Ring back in September, the session sold out, so consider yourself warned.
Tickets cost $15, which gets you a spot on the public lawn — or you can spend $25 and get a large popcorn as well, plus your choice of wine, sparkling, house beer or a non-boozy beverage. You can't BYO food or drinks, but there'll be more available to purchase. Or if you'd like a picnic, bring a pal and nab a $60 gourmet hamper package for two, which includes charcuterie, a cheese platter and breads.
You can also rent picnic blankets for $12 and bean bags for $8.

UNDER $100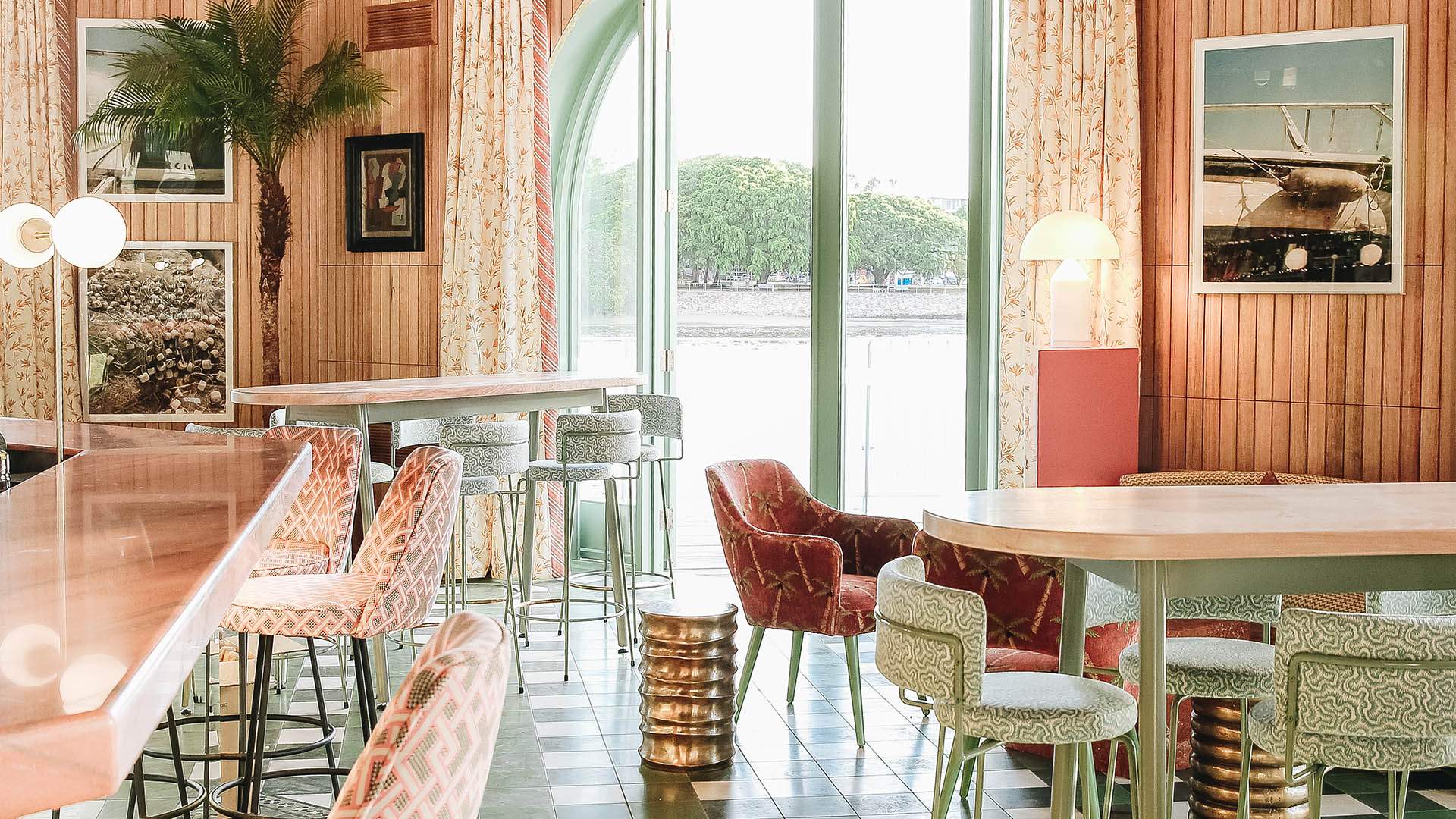 KNOCK BACK COCKTAILS AT THIS LUXE NEW OVERWATER BAR
Nestled into the fast-growing Howard Smith Wharves precinct underneath the Story Bridge, Mr Percival's looks out over the Brisbane river — and, if that's not enough, the octagonal bar and restaurant is actually perched right on top of it.
Here, you and your significant other can grab a beverage and a bite to eat while both peering at the snaking central waterway and sitting in a structure elevated above it. It's Brissie's first venue of its type since Oxley's on the River in Milton was destroyed in the 2011 floods, although Mr Percival's is less about sit-down dinners and more focused on chilling out in a scenic and stylish spot.
With the venue open since late 2018, Brisbanites can relax in a watering hole that's been designed with European beach clubs and the Brisbane's own park rotundas equally in mind. Think decking, six arched doorways, outdoor seats with a view underneath salmon-pink umbrellas, plus an indoor colour scheme that takes inspiration from the Mediterranean. Star windows, round lights, eye-catching wallpaper, 70s-style upholstered chairs, terracotta marble and a brass-fronted bar round out the hangout's inside decor, which was overseen by Brisbane interior designer Anna Spiro.
Damien Styles (The Fish House) has taken on head chef duties, and Mr Percival's menu aims to match its look and feel. And to think locally, too, with everything on offer inspired by produce from Moreton Bay and the general east coast region. Zucchini fritters, lobster rolls, whipped cod roe served with a warm baguette, and anchovies topped with olive oil, lemon and garlic all feature among the range of snacks, light meals and aperitivo-style nibbles.
As for the drinks selection, it includes 17 different cocktails — complete with several types of spritz — as well as a 50-strong wine list that heroes rose and aromatic whites from artisanal producers. Beer-wise, Mr Percival's keeps things super local by pouring four brews from fellow HSW spot Felons through its taps.

ONE BIG BLOWOUT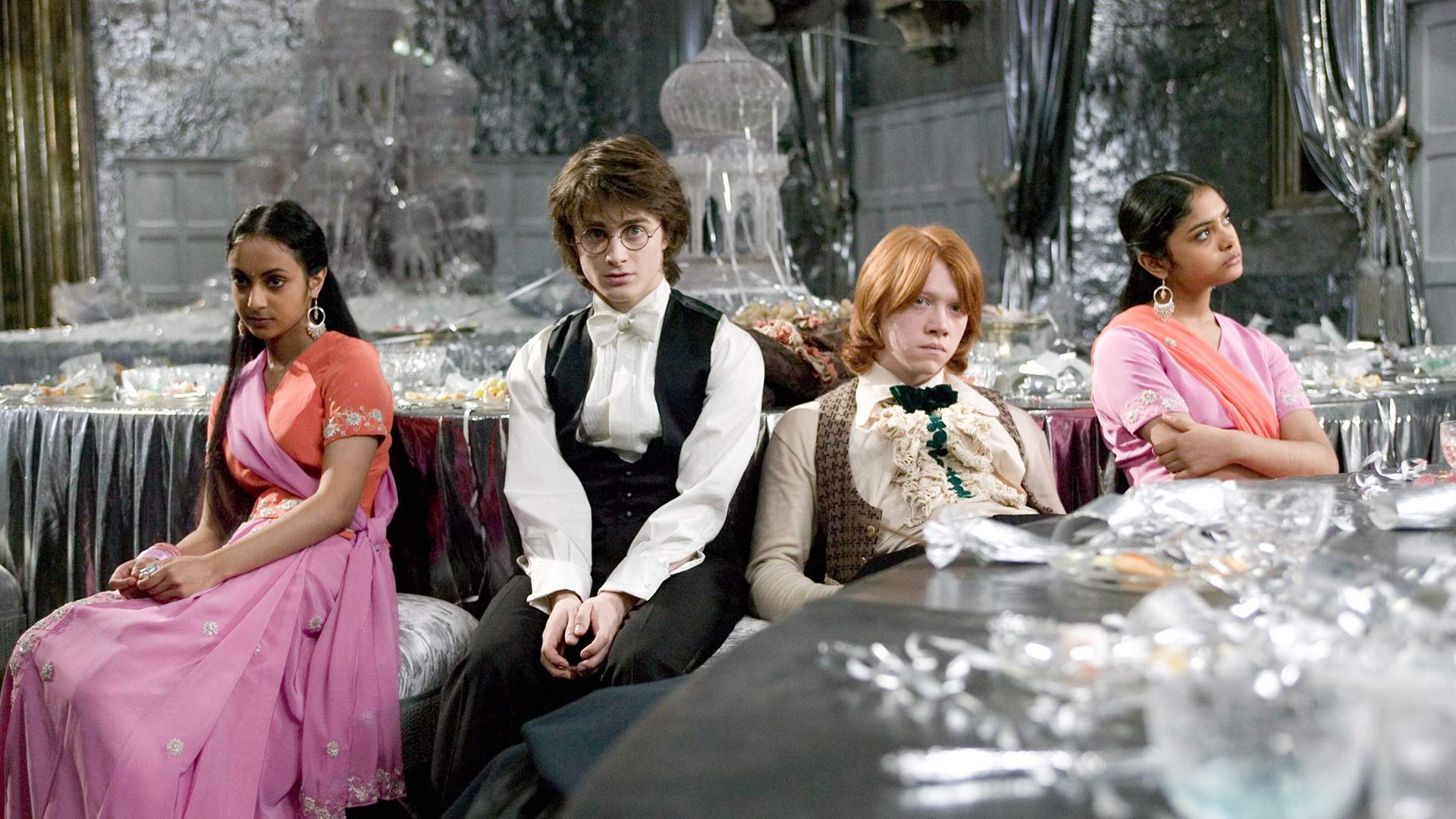 FEAST LIKE A WIZARD
Themed high teas are becoming all the rage; however the wonderful world of Disney isn't the only candidate for a daytime feast. At 10.30am on Saturday, January 19, the Stamford Plaza is jumping into the world of wizards, witches, goblins and muggles, with the inner city hotel transforming its morning sipping session into a magical high tea.
The theme is loosely set in the world of Harry Potter, and ticket holders can expect a tiered feast of gastronomic delights including avara kedavara pumpkin fizz scones, Ministry of Magic macarons, and an Albus rotten egg sandwich on white with minted cucumber. Also on the menu at the Wizardry High Tea are items that nod to other wavers of wands, such as the grey wizard's special dark rye with caper cream and smoked salmon, and Gargamel's corned beef and seeded mustard with a pinch of Azrael's pickles.
Dressing up as your favourite wizardry character is highly encouraged and, to complete the immersive experience, there'll be a wizard casting charms for the little ones (and the kidults). If you and your beloved muggle want to head along, you'll need to book a ticket asap — the afternoon fun has already sold out.
Published on January 15, 2019 by Concrete Playground