ARTS & ENTERTAINMENT
Five Brisbane Date Ideas for This Week That Aren't Dinner and a Movie
Just think of us as your cultural wingman.
Five Brisbane Date Ideas for This Week That Aren't Dinner and a Movie
Just think of us as your cultural wingman.
---
Tired of the classic movie and dinner date night combo? Us too. That's why we're always on the hunt for new things to do, scouring the city for not-boring Brisbane activities — ones that are guaranteed to take your next date way beyond done-before beers at the pub. Whether you're taking someone on a second date or doing your 100th with your significant other, we've got some killer (and, yes, cute) ideas for dates to go on this week, no matter how much money you've got to spend. Just think of us as your cultural wingman. You're welcome.


FREE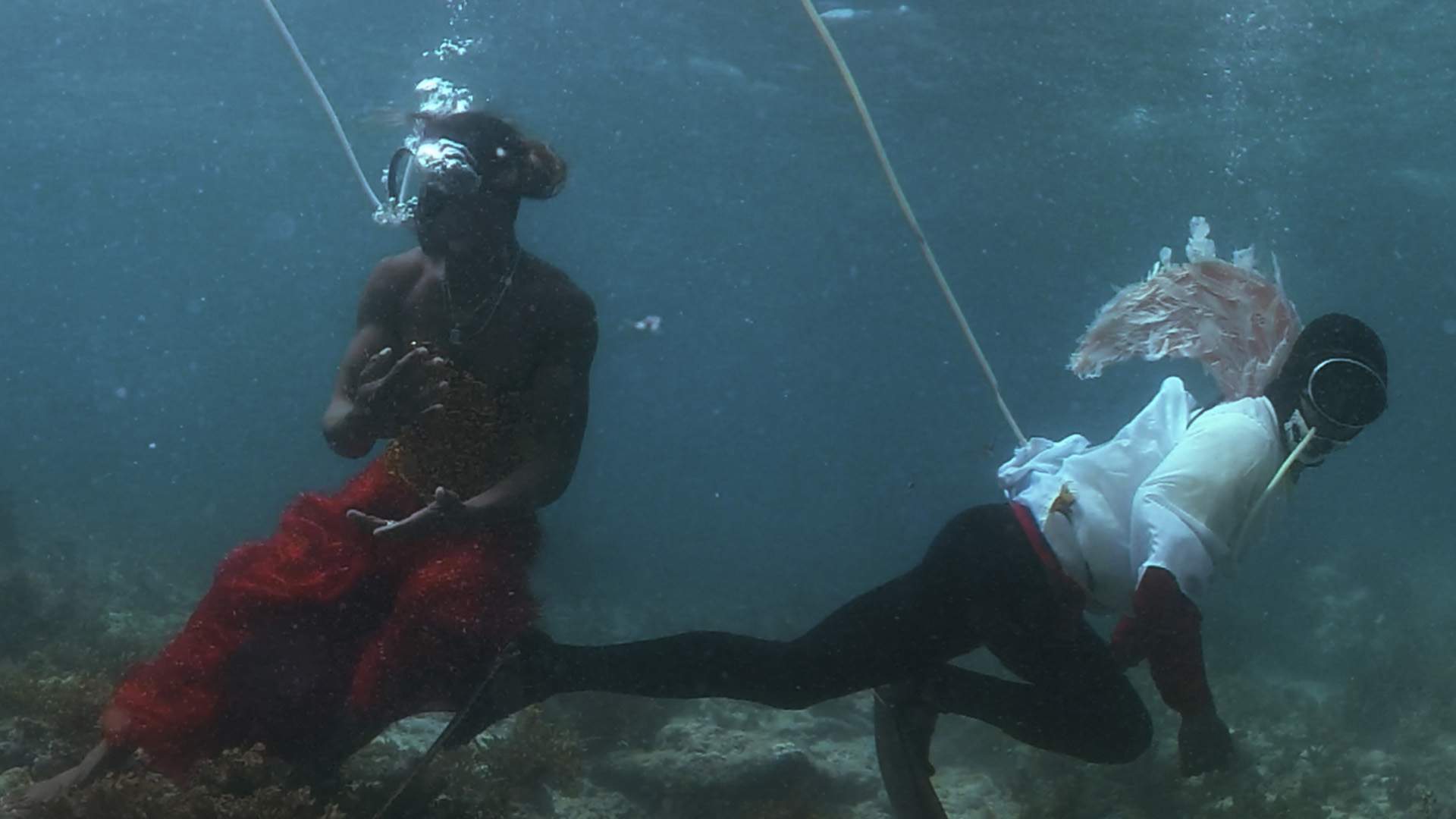 CELEBRATE CREATIVITY AND ARTISTRY FROM THE ASIA-PACIFIC REGION
Between Saturday, November 24, 2018 and Sunday, April 28, 2019, the Gallery of Modern Art and Queensland Art Gallery are bringing the Asia Pacific to Brisbane for the ninth time. Every three years since 1993, the city's major art institutions celebrate the vast creativity brightening up the region as part of the Asia Pacific Triennial of Contemporary Art. At the 2018 event — the fifth since GOMA opened, and one that's free as usual — more than 80 individuals, collectives and group projects will grace the walls of the two galleries, representing over 30 countries.
Understandably, the highlights are many. You and your partner can view a major site-specific work by leading Chinese artist Qiu Zhijie, see Singapore-based artists Donna Ong andRobert Zhao Renhui turn QAG's Watermall into a new landscape filled with artificial plants, or dive into the water with separate video works by Martha Atienza and Monira Al Qadiri — with the latter not only making the gallery feel like an aquarium, but also being projected onto the William Jolly Bridge for five days. When you enter the exhibition, you'll walk beneath towering sculptures created from nassa shells from Papua New Guinea, while APT9 also features the largest contingent of First Nation artists in its history, including Australian Indigenous art.
The massive showcase kicks off with a weekend filled with events across Friday, November 23 and Sunday, November 25, complete with an opening party, talks and performances, with plenty more events scheduled for the exhibition's entire run. Accompanying cinema programs will look at film from the region, and there's also a secret jacaranda garden-like piece called Purple Reign. Sure, the burst of brightness is designed for children, but bigger — and couples looking for something surprisingly romantic — are welcome.
Image: Martha Atienza. The Philippines b.1981. Our Islands 11°16'58.4"N 123°45'07.0"E (still). 2017. Single channel HD video (01:12:00 min. loop), no audio. Image courtesy: The artist and Silverlens Galleries, The Philippines.

UNDER $20
SPLASH AROUND IN AN UNUSUAL SPOT
There are swimming holes, and then there are swimming holes. Yes, there is a difference between the two. In the first camp, you'll find all the standard haunts that those seeking a splashing good time rush to, aka the usual beaches and pools. These are great options of course but, as summer approaches, it's time for you and favourite person to fit the bill and head somewhere new.
In the second category lurks spots that are a little further off the beaten path, just waiting for the adventurous and the curious. They're the kind of places where you can soak up the benefits of tea trees, scramble over rocks to secret coastal pockets, and look out from waterfall caves. Whether you're keen to snorkel, sit in a natural pool or hit the beach, there's plenty more options that aren't the standard choices. Indeed, Brisbanites can add at least ten to their summer itinerary, and stat.

UNDER $50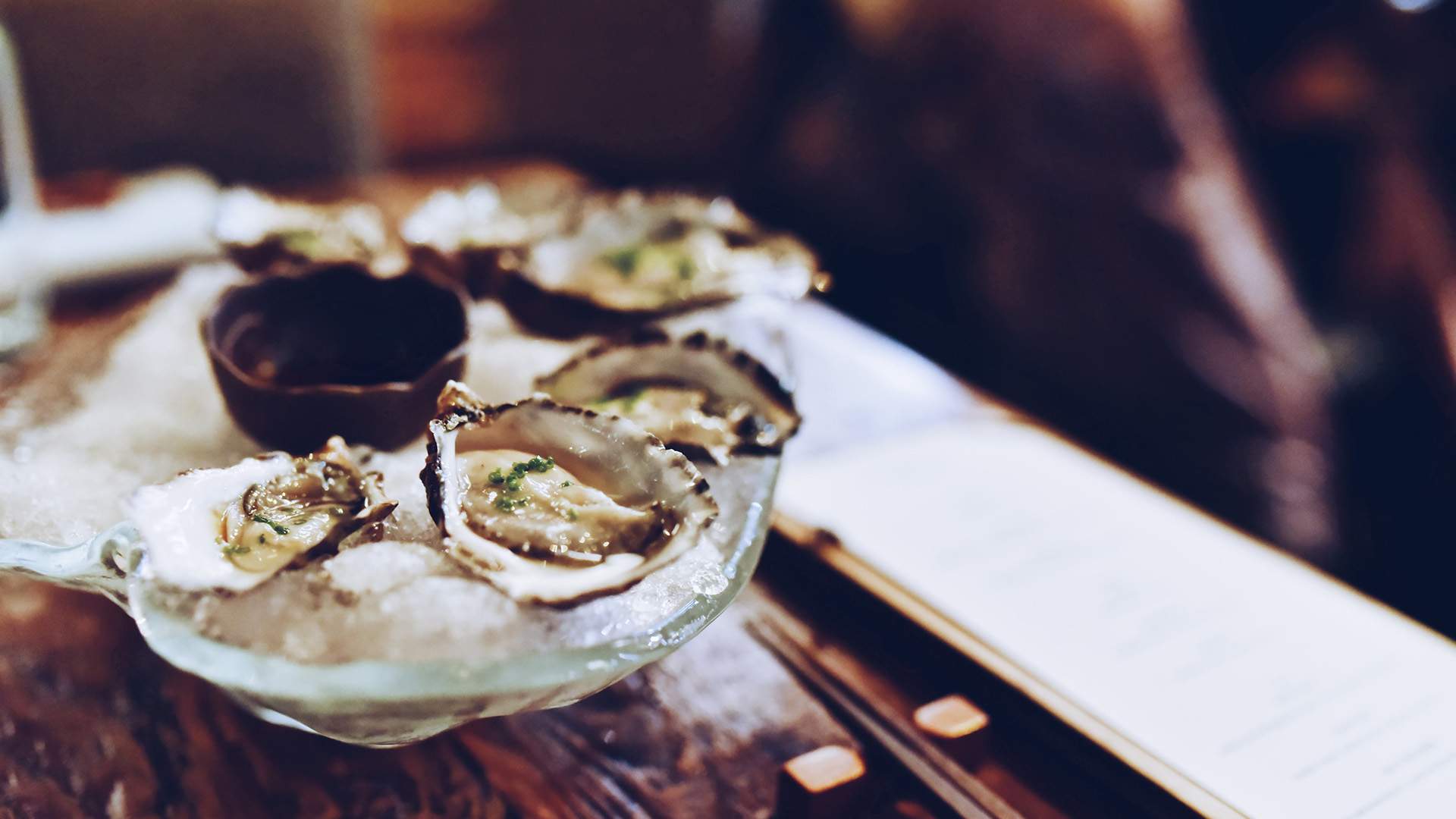 SLURP DOWN SOME OYSTERS
Oysters may be an aphrodisiac, but they're also the kind of seafood that you either love or hate; maybe their salty taste and slimy texture tantalises your tastebuds, or maybe it doesn't. If you fall into the first category and you happen to be fond of beer, too, then Green Beacon has the event you've been dreaming about.
That'd be the brewery's annual Oyster Showcase, which returns for a sixth round of saltwater clams and some of Brisbane's best brews. From midday on Sunday, November 25, the Teneriffe-based bar and brewery will source the best and freshest oysters in Australia, shuck them to order, and offer up an ocean's worth of specials. Entry is free, but you'll need your wallet for the food and drinks.
When it comes to washing it all down, you can choose from Green Beacon's usual brews, of course, or you can treat yo'self to something more in line with the occasion. A keg of the limited edition Oyster Stout will be running through the taps, should you be feeling adventurous. We say: when at an oyster festival, and all that.

UNDER $100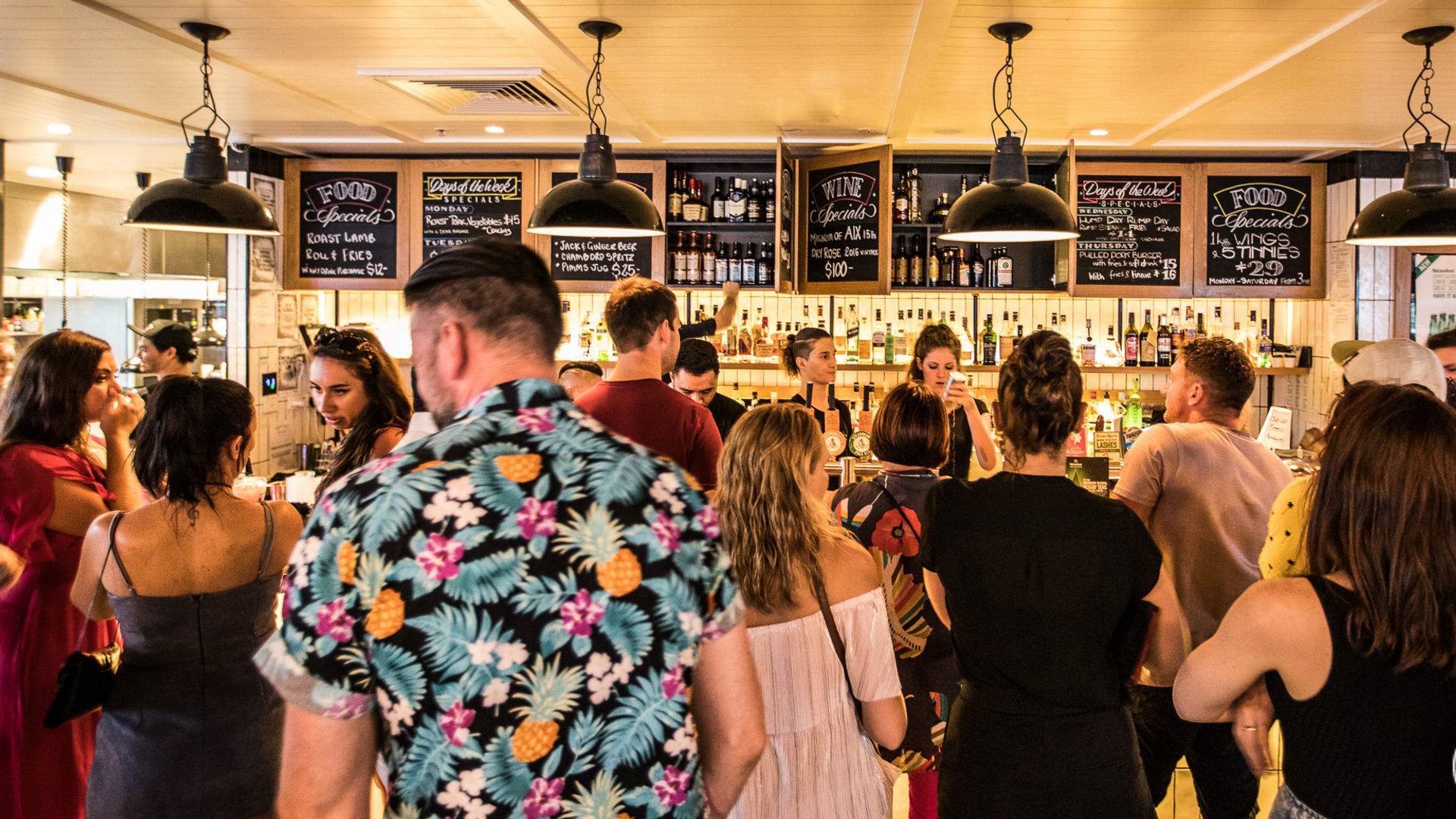 DRINK ALL OF THE MARGARITAS
You and your significant other have heard about starting something as you intend to continue, whether it's the day, week or year. But how about ending the weekend as you'd just generally like to live all the time? If bottomless margaritas sounds like your idea of heaven, then make a beeline to $35 Margarita Sundays — where you'll sip as many cocktails as you'd like for two hours.
Two tacos are also included in the price, because every sensible drinking session needs to start with a bit of food, with vegetarian options available. As for the main attraction, you can expect Patron margaritas to quench your thirst with a blend of tequila, orange liqueur, lime juice and salt.
$35 Margarita Sundays hits The Defiant Duck every week until the end of February, with the endless booze served from 3–5pm. Bookings are recommended by contacting the venue — and if you need a live soundtrack to this Sunday fun, The Vibe Creative will take care of that.

ONE BIG BLOWOUT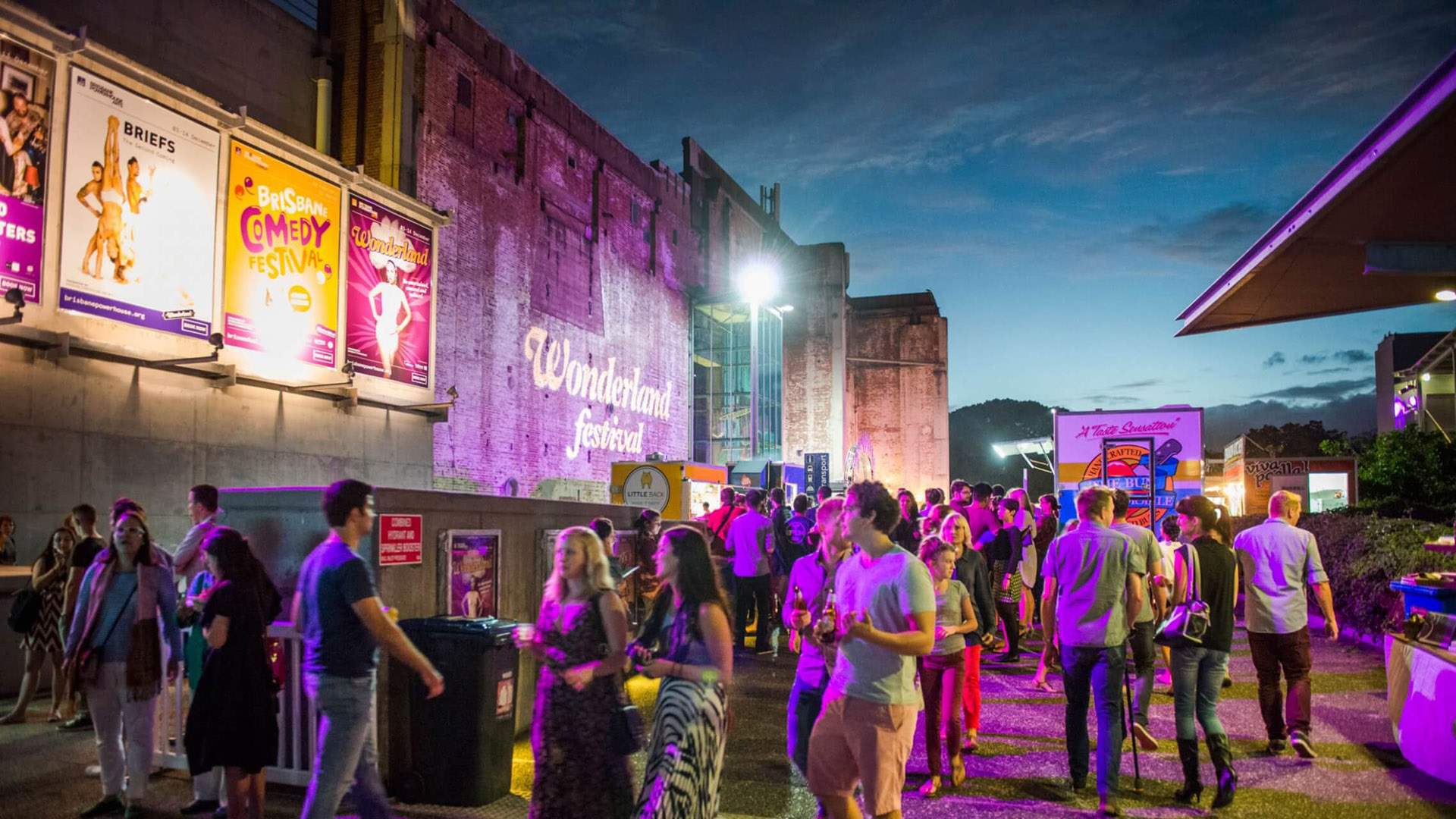 SPEND A WEIRD AND WONDERFUL NIGHT AT THE THEATRE
You'll be walking in an artistic wonderland at Brisbane Powerhouse this November, when the venue's Wonderland festival returns for its fifth run. A bit of an end-of-year frenzy, the annual fest is all about stepping into a carnival. Think circus, cabaret and comedy, plus music and magic. Need more? Try burlesque, dance, theatre, art and a bunch of general parties as well.
Running from Thursday, November 22 through until Sunday, December 2, the 2018 program serves up 25 shows across 11 nights, all with a fringe-type vibe. Some take acrobatic feats to new extremes, and others sing odes to Brissie suburbs. They're all best described with three simple words: weird and wonderful.
If you need a few specific suggestions, you can take your date to argue about the merits of Love Actually, or to see a politically charged combination of poetry and zombies. They're just some of the performances that we recommend from our six-must see Wonderland picks.

Top image: DGriebeling via Flickr.
Published on November 19, 2018 by Concrete Playground