ARTS & ENTERTAINMENT
Five Brisbane Date Ideas for This Week That Aren't Dinner and a Movie
Just think of us as your cultural wingman.
Five Brisbane Date Ideas for This Week That Aren't Dinner and a Movie
Just think of us as your cultural wingman.
---
Tired of the classic movie and dinner date night combo? Us too. That's why we're always on the hunt for new things to do, scouring the city for not-boring Brisbane activities — ones that are guaranteed to take your next date way beyond done-before beers at the pub. Whether you're taking someone on a second date or doing your 100th with your significant other, we've got some killer (and, yes, cute) ideas for dates to go on this week, no matter how much money you've got to spend. Just think of us as your cultural wingman. You're welcome.


FREE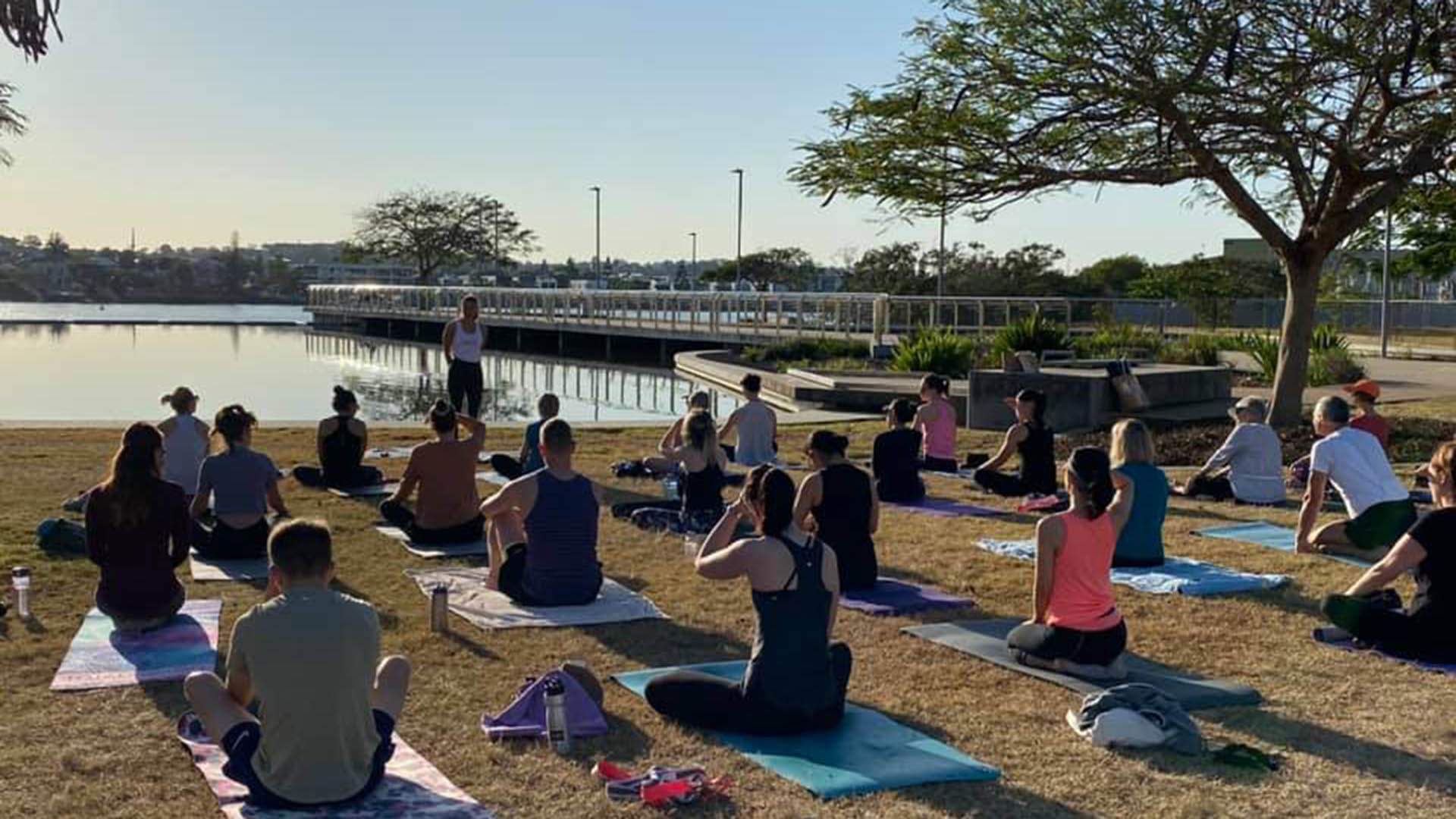 BEND AND STRETCH BY THE RIVER
When it comes to exercise, we all need motivation. Making sure you're healthy works, but sometimes even the best among us need a bit more of a nudge — like a great view, for example. Leafy greenery does the trick. Water, too. If you and your partner are early birds who start the weekend the absolute first second you can, so does soaking in the morning sunshine.
Grass, the river, the sun — yep, they're all on the agenda at Newstead's Waterfront Sunrise Yoga. Taking place from 6.30am on Saturday mornings until November 30, it's a reason to roll out of bed with the sparrows. And, to pump up your energy, make the most of spring's glorious weather and feel fighting fit for summer.
Sessions are free, with Newstead Harlow Hot Pilates & Yoga leading attendees through an hour-long workout. You will need to bring your own mat, and you'll want to bring a water bottle as well — all those sun salutations are bound to make you thirsty.

UNDER $20

SHOW TRIVIA WHAT YOU'VE GOT
"Show me what you got!" someone will yell at Shady Palms after 6.30pm on Thursday, November 21. Don't worry, armaheadon isn't here — but you and your significant other will want to get schwifty. The tune Rick and Morty came up with to appease song-loving aliens and save the earth is bound to come up. It's a Rick and Morty trivia night, after all.
Channelling your inner Rick is recommended if you want to slay your trivia foes — and, like Rick, that probably means drinking a few sangrias as well. While you're living it up like an eccentric scientist and his constantly distressed teenage grandson, answering questions and showing your Rick-tastic knowledge, Man vs Bear will be overseeing the fun. (And, helping you forget that while the fourth season of the series has finally dropped in America, an Australian release date is nowhere to be found as yet.)
Naturally, if your response to every trivia question is "nobody belongs anywhere, nothing exists on purpose, everybody's gonna die," we're guessing it'll probably be accepted. Donning some brown pants and a white lab coat is optional. Be there, or be Jerry.

UNDER $50
PLAY YOUR WAY AROUND BRISBANE'S NEW NOVELTY ARCADE BAR
A year after the Valley opening of B. Lucky & Sons, Funlab — the group responsible for Holey Moley and Strike Bowling — has launched yet another kidult wonderland in Brisbane. This time it's Archie Brothers Cirque Electriq, a circus-themed arcade bar that's now part of Toombul's new entertainment and dining precinct.
The Brisbane instalment is the third for the brand, which first opened in Sydney back in December 2017, and then made the move to Melbourne a year later. First announced back in February, the local version is the key tenant in Toombul Shopping Centre's $35 million redevelopment. Called Upstairs, and also newly opened, the revamped space is home to new eateries, neon-lit decor, misting fountains, ballpits and more — as well as an eight-screen cinema that'll reveal its own makeover in December.
The Brisbane Archie Brothers, like its interstate counterparts, boasts plenty to entertain you and your special someone (and your inner kidults) — think dodgem cars, a bowling alley, an interactive theatre, air hockey, basketball hoops and virtual reality games. There's also an array of arcade games, including Mario Kart and Dance Dance Revolution, with tickets able to be used to purchase the usual OTT assortment of random objects and plastic toys at the prize bazaar.
The food menu fits right in with the circus decor, focusing on over-the-top novelty American diner grub. Think three-meat burgers, giant pretzels, and potato gems and garlic aioli that's served in a syringe. You get the idea. The drinks follow suit, with a ridiculously involved cocktails such as the boozy strawberry shakes (topped with whipped cream and candy kebabs) and butterscotch schnapps concoction garnished with popcorn.

UNDER $100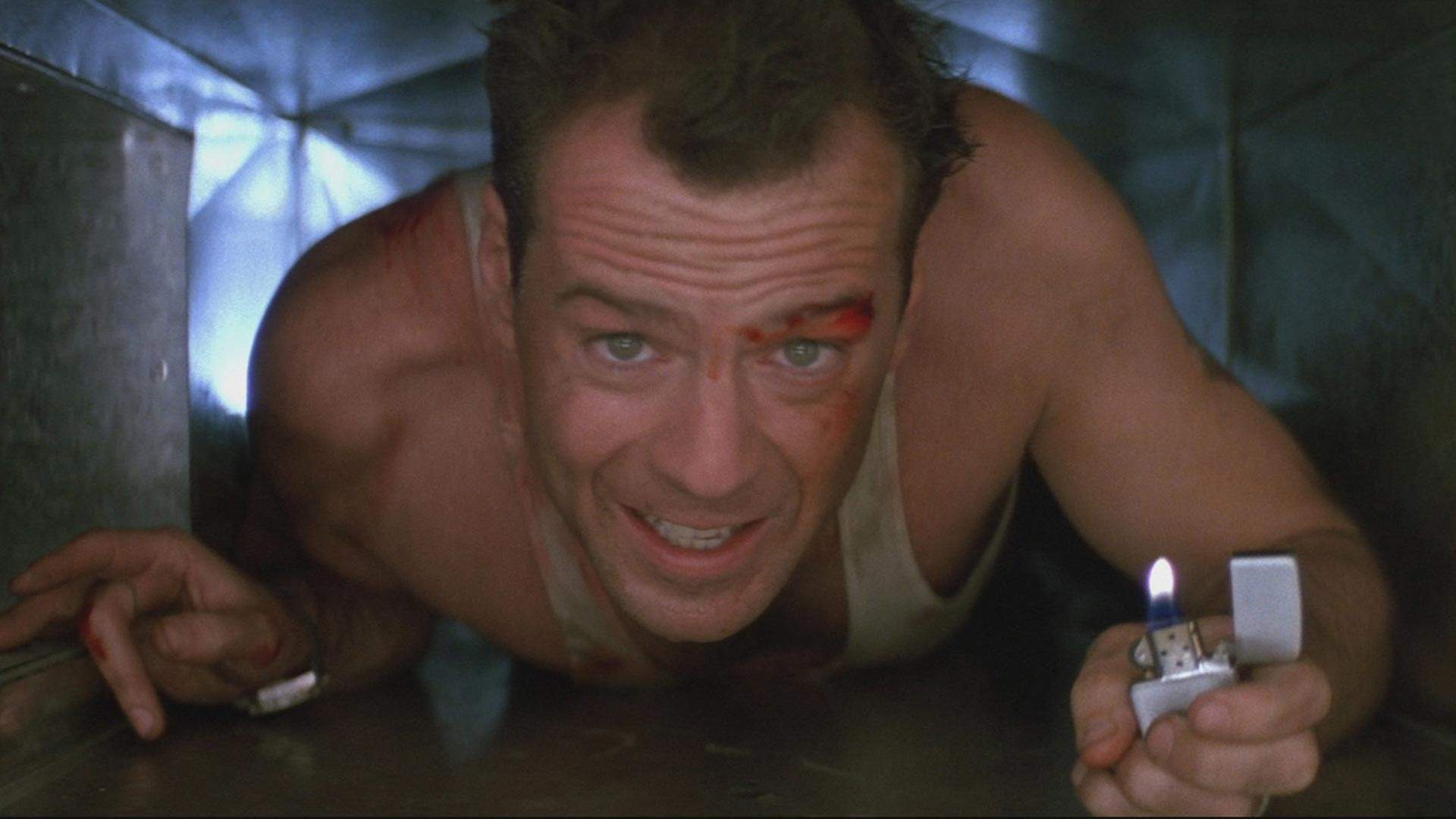 SEE 'DIE HARD' COME TO LIFE BEFORE YOUR EYES
First, it turned Speed into a play. Then, it gave Titanic the same treatment. Now, Act/React is saying "yippee-ki-yay" to the mother of all Christmas-set action films. Break out the white singlets, get festive and prepare to spend plenty of time watching someone crawl around in vents, because Die Hard is coming to the stage, too.
This comedic theatre performance will transform the Brisbane Powerhouse's Turbine Platform into Los Angeles' Nakatomi Plaza, let European terrorist Hans Gruber do his worst and task New York cop John McClane with saving the day — with help from the dad from 80s and 90s sitcom Family Matters.
Throw in more than a few one-liners, incredibly low-fi special effects and an all-round comic atmosphere, and that's Die Hard: The Movie, The Play, which'll unleash its mayhem from Thursday, November 21 to Sunday, December 1. Playing as part of this year's Wonderland festival, this is one hijacking that you and your other half will want to witness.


FEAST ON ALL-YOU-CAN-EAT MUSSELS
Unlimited seafood is worth clearing an afternoon for. Unlimited mussels — well, that's worth a road trip down south with your seafood-loving favourite person as well. On Sunday, November 24, prepare to mosey on down to Miami Marketta on the Gold Coast, because that's where you'll find as many molluscs as you can devour over the course of three hours.
The venue's returning All-You-Can-Eat Mussel Festival will unleash a horde of fresh-cooked mussels from 12–3pm, with as many as you can eat all included in the $35 ticket price. Munch your way through four different kinds: mussels with white wine, garlic and lemon; Asian chilli tomato-flavoured mussels; mussels with seafood velouté and mussels with apple cider.
Because the festival is happening when Miami Marketta is usually closed, mussels will be the main attraction. Of course, if you're heading to an event serving them up on an all-you-can basis, then you're already primed — not to mention hungry, naturally.

Top image: Zennieshia Butts.
Published on November 19, 2019 by Concrete Playground