ARTS & ENTERTAINMENT
Five Brisbane Date Ideas for This Week That Aren't Dinner and a Movie
Just think of us as your cultural wingman.
Five Brisbane Date Ideas for This Week That Aren't Dinner and a Movie
Just think of us as your cultural wingman.
Tired of the classic movie and dinner date night combo? Us too. That's why we're always on the hunt for new things to do, scouring the city for not-boring Brisbane activities — ones that are guaranteed to take your next date way beyond done-before beers at the pub. Whether you're taking someone on a second date or doing your 100th with your significant other, we've got some killer (and, yes, cute) ideas for dates to go on this week, no matter how much money you've got to spend. Just think of us as your cultural wingman. You're welcome.


FREE
GO CLIMB A MOUNTAIN
When most folks think about Queensland, locals included, they think about the enticing coastline. The Sunshine State is known for its surf and sand — and, obviously, sun — after all. But if you and your other half are looking for an escape into nature that doesn't involve the sea, southeast Queensland is also home to more than a few rocky, towering peaks. They're perfect for scenic hikes and, when you walk along them, they'll have you feeling like you're on top of the world.
Even better: if you're eager for a mountainous trek but you're also keen to spend more time on your feet than driving, plenty of spots sit within a short distance from Brisbane. And if you're not quite sure where to head, we've rounded up five epic locations for you to add to your must-walk list.
BYO picnic to eat before, after or mid-hike — you'll be in a gorgeous spot for it.

UNDER $20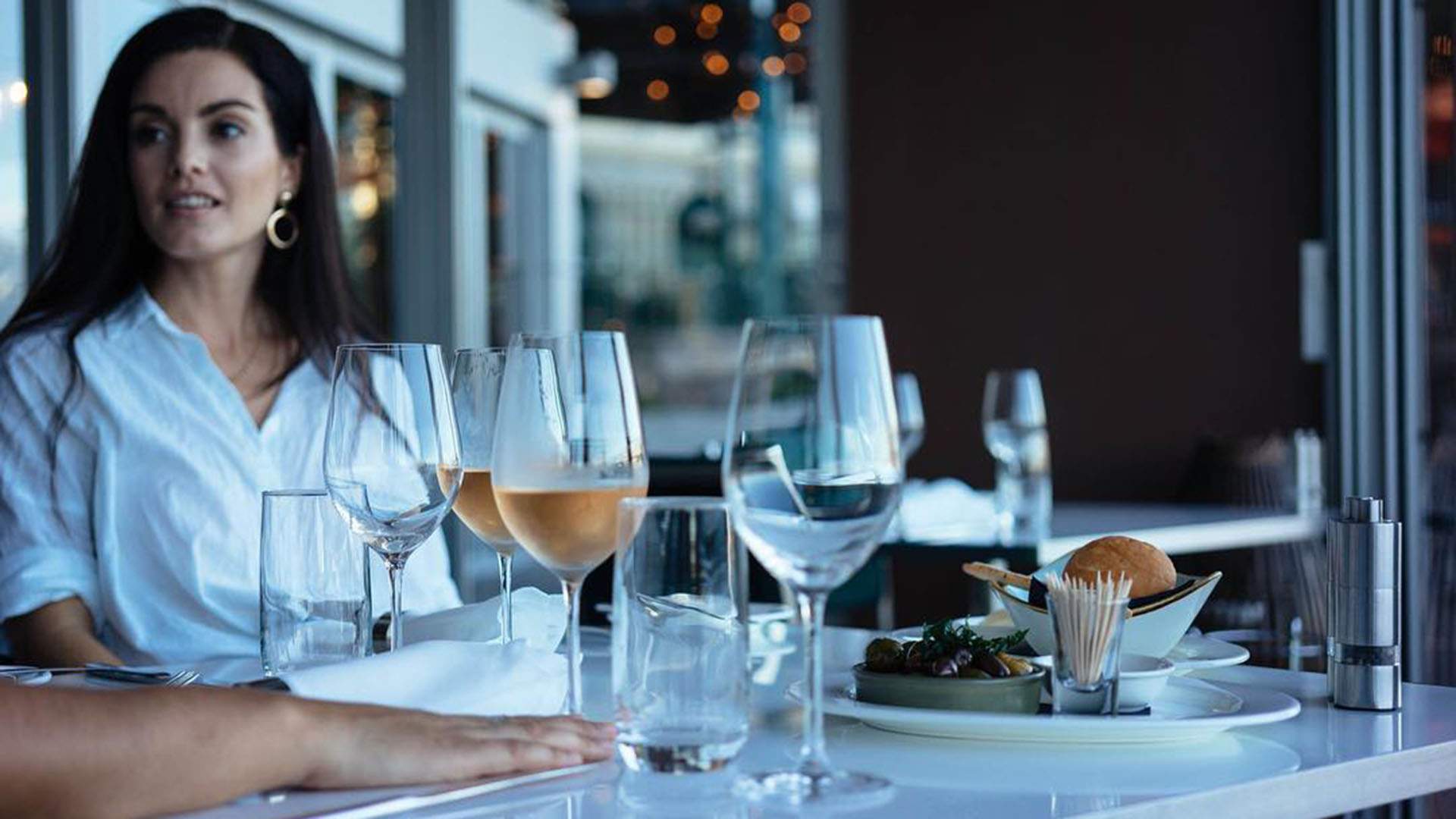 SIP ROSÉ BY THE RIVER
Everyone loves Friday afternoons, that magical time when another week of the nine-to-five grind comes to an end. Feel like marking the occasion by taking a slight early mark, hanging out with your favourite person, sipping pink-hued wine and soaking in a watery view? Yes, that's definitely an option.
Each week — because the onset of two days off is always worth saying cheers to — Alchemy is hosting Rosé Fridays to help you welcome the weekend with a drink in your hand. Head by its riverside Eagle Street digs from 3–5pm, and you can grab a glass for $7. Obviously, if you want to grab several, that's up to you.
If you really have something to celebrate, a champagne will set you back $10. From the food selection, there'll also be cheese, antipasto and oysters to munch on — so you can start your weekend with a bite, a slurp, a few drinks and a mighty upbeat mood.

UNDER $100

TAKE A SPOOKY TOUR OF AN INFAMOUS AND HISTORIC BRISBANE SITE
First, the bad news. If you're a yoga-loving couple and you'd like to bend and stretch in a former prison, a Halloween session offering just that has sold out already for this year. But, if you're feeling less flexible — physically, at least — you can still hear creepy stories and wander through Boggo Road Gaol's unsettling history as part of a Ghosts & Gallows tour.
They take place regularly, although if you're looking for some real-life bumps and jumps, now is the perfect time to take a mosey. Spots are still available for Wednesday, October 28, Thursday, October 29 and Sunday, November 1, when you can spend two hours in a place that's supposedly haunted — and test out whether you're just brave when you're watching horror movies, or in real life.
Tickets cost $45 each, and you'll receive a book about Boggo Road's ghostly history as part of the price. You will need to come prepared, however — with every attendee required to bring their own torch.
Looking for something else spooky? This isn't the only site with a past in this city of ours to offer tours. You can also walk through Toowong's towering city of the dead, South Brisbane's riverside burial ground, Ipswich's heritage-laden spot, and Nundah's small and intimate graveyard. A tour guide will tell you all the secrets of the site, including many a ghost story. Grabbing your date's hand because you're a little scared is perfectly acceptable.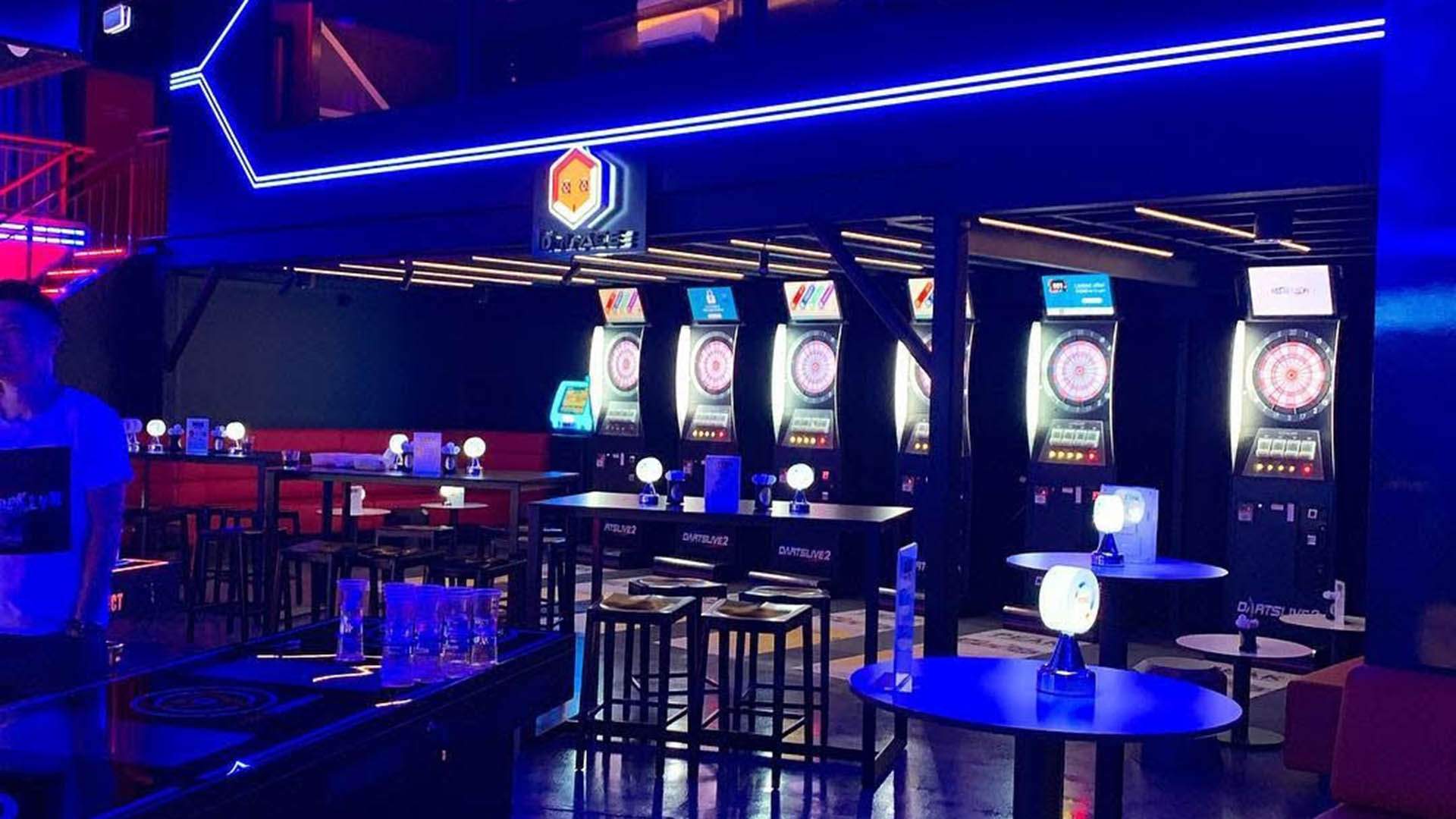 SHOW OFF YOUR DIGITAL BEER PONG AND DARTS SKILLS
If you and your special someone have ever watched an American high school- or college-set movie, then you know all about beer pong. One player hits or throws table tennis balls into cups filled with beer, their opponent drinks whichever glasses the balls happen to land in, and everyone has some boozy fun. And if you've ever been to a suburban pub, then you know all about darts — aka the socially acceptable way to fling small, sharp missiles at a target, all while you have a beverage in your hand.
Both are on offer at arcade bar iPONG Brisbane, although this MacGregor spot adds a digital component. When it comes to pong, there's no beer inside each cup, but the interactive PONGConnect table does keep track of your progress. And as for darts, you'll be throwing soft-tipped versions at a luminous DartsLive2 display.
Of course, you can do both while knocking back drinks — because beer-fuelled, games-filled hangouts are one of Brisbane's latest trends. This one comes with plenty of neon lighting as well, so you'll feel like you're slinging balls and darts in a glowing playground.
Grab a beer on tap or by the bottle, with cocktails also available. Food-wise, you can snack on a range of bar food — including nuggets, calamari rings, wings, spring rolls, wedges and noodles, plus fruit share platters.

ONE BIG BLOWOUT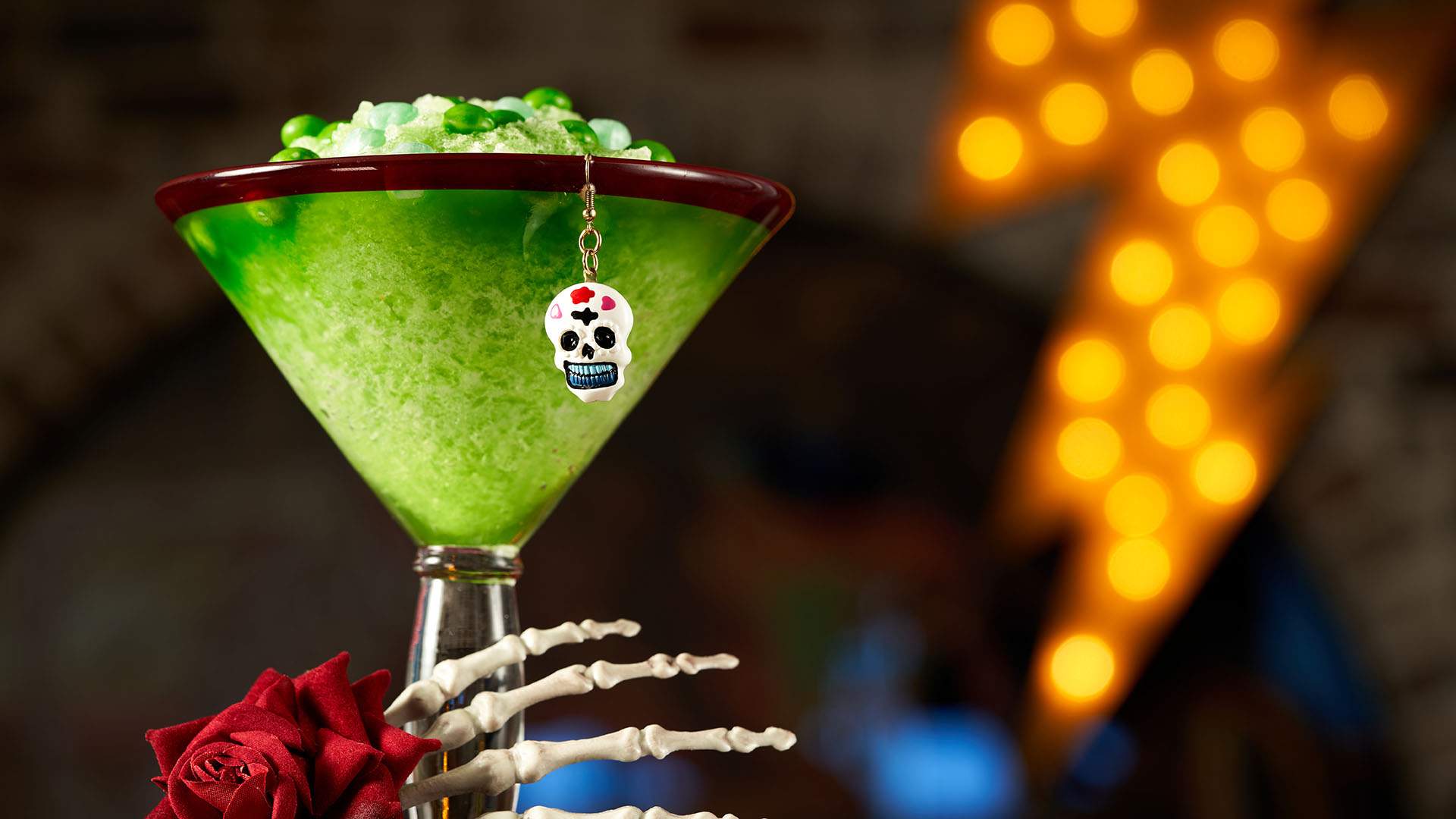 PAIR FAJITAS, CHURROS AND OH-SO-MANY FROZEN MARGS
Yes, 2020 has felt like the longest year ever; however, it's almost Halloween and Dias de los Muertos time. So, at El Camino Cantina's Queensland locations, it's marking the occasion with a Day of the Dead and Halloween Fiesta.
Until Saturday, November 7, El Camino's Bowen Hills, Chermside, Sunshine Coast and Robina eateries will be getting in the celebratory mood in a number of ways. The tastiest: a two-hour food and drink package, which'll see you and your date eating your way through tortilla chips and salsa, buffalo wings with blue cheese mayo and guacamole, chargrilled chicken fajitas, and churros with chocolate and caramel sauce. Costing $89 per person, it also includes margaritas both frozen and on the rocks, plus house beer and wine, and soft drinks. And, you'll each get a gift bag, too.
If you're more interested in inventive margarita flavours, a heap of new varieties will be on offer — in 15-ounce glasses for $20 and in 24-ounce glasses for $24. Sip your way through Devil Chilli (watermelon, chilli and chilli salt), Walking Dead (passionfruit), Ghost Drop (blueberry) and Poison Apple (sour apple) types at all stores, or grab a tasting paddle of four for $30.
Also, depending on the day of the week, there'll be something else on the bill as well — new taco flavours on Tuesdays, super-spicy buffalo wings with limited-edition habanero and teriyaki sauces on Wednesdays, and $20 fajita and marg combos on Thursdays, for instance.
On Saturdays at Bowen Hills and Sunshine Plaza, DJs will also spin tunes — including on Saturday, October 31, when you're encouraged to dress up, obviously.

Top image: Tourism and Events Queensland/Ming Nomchong
Published on October 25, 2020 by Concrete Playground