ARTS & ENTERTAINMENT
Five Brisbane Date Ideas for This Week That Aren't Dinner and a Movie
Just think of us as your cultural wingman.
Five Brisbane Date Ideas for This Week That Aren't Dinner and a Movie
Just think of us as your cultural wingman.
Tired of the classic movie and dinner date night combo? Us too. That's why we're always on the hunt for new things to do, scouring the city for not-boring Brisbane activities — ones that are guaranteed to take your next date way beyond done-before beers at the pub. Whether you're taking someone on a second date or doing your 100th with your significant other, we've got some killer (and, yes, cute) ideas for dates to go on this week, no matter how much money you've got to spend. Just think of us as your cultural wingman. You're welcome.


FREE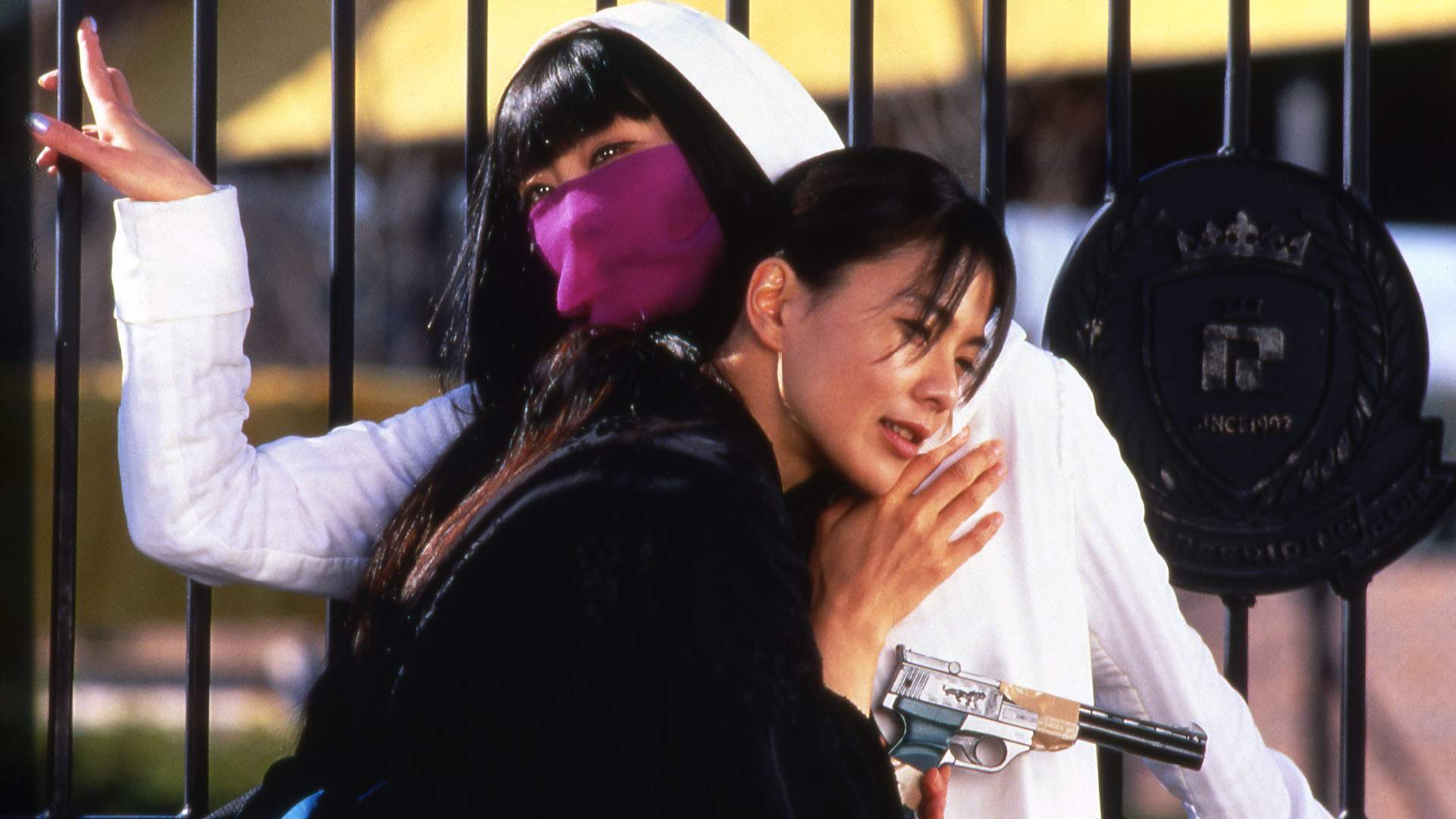 CHECK OUT A HEAP OF WEIRD AND WONDERFUL RETRO JAPANESE MOVIES
Japanese cinema's diverse array of wonders can't be confined to one event. Brisbane couples who love the country's movies can watch the latest and greatest films it has to offer at the annual Japanese Film Festival — and, thanks to its classics program, cinephiles can also step back into Japanese cinema history, too.
Running until Wednesday, January 27, 2021 at the Gallery of Modern Art, the latest old-school film program explores plenty of big-screen highlights from the 60s through to the 00s, especially if you're fond of weird, wonderful, surreal and subversive flicks. If you haven't ever watched Shinya Tsukamoto's Tetsuo: The Iron Man, take the opportunity to redress that situation — because we all need to see a movie about a man compelled to stuff metal into his body. Or, make a date with 70s standout House from director Nobuhiko Ōbayashi, which is about a creepy abode that eats schoolgirls.
Other must-sees include Seijun Suzuki's assassin-fuelled Pistol Opera; Diary of a Shinjuku Thief, Nagisa Ōshima's 60s film about a man who steals from a bookstore in Shinjuku; and Eros + Massacre, a biopic about Sakae Ōsugi, who advocated for sexual freedom in the early 20th century.
And, in great news for your wallet, attendance is free.

UNDER $20

SPEND AN AFTERNOON LISTENING TO LIVE TUNES AND SIPPING DRINKS
When the working week is done, Brisbanites just wanna have fun. We're paraphrasing Cyndi Lauper because she knows what she's singing about. If you and your special someone's idea of taking her advice involves listening to ace musos belt out a few tunes, then QPAC's Green Jam has long been the Friday afternoon session you're looking for.
All about live music, tasty bites to eat and kicking back in a grassy spot a stone's throw from the inner city, this regular event offers an ace start to your weekend every week, and it's returning for 2021. But, because Shrek the Musical is also hitting up QPAC to start the year, Green Jam is unleashing a 'monster edition' — and running not only on Friday arvos, but on Saturdays as well.
Held between 5.30–7.30pm on both Fridays and Saturdays until Saturday, February 6, the outdoor songfest takes over the Melbourne Street Green (aka that vibrant patch of turf just past the Cultural Centre walkway) with live tunes — with plenty of street food, of course.
The music lineup changes every week and, as for your stomach, it can feast on pizzas, broad bean and feta dip (with warm bread to go with it), and pumpkin and provolone arancini — while sipping spritzes, wine and beer. You'll have to pay for the eating part of the evening (and any bevs you place in your hand), but it'll be worth it.

UNDER $50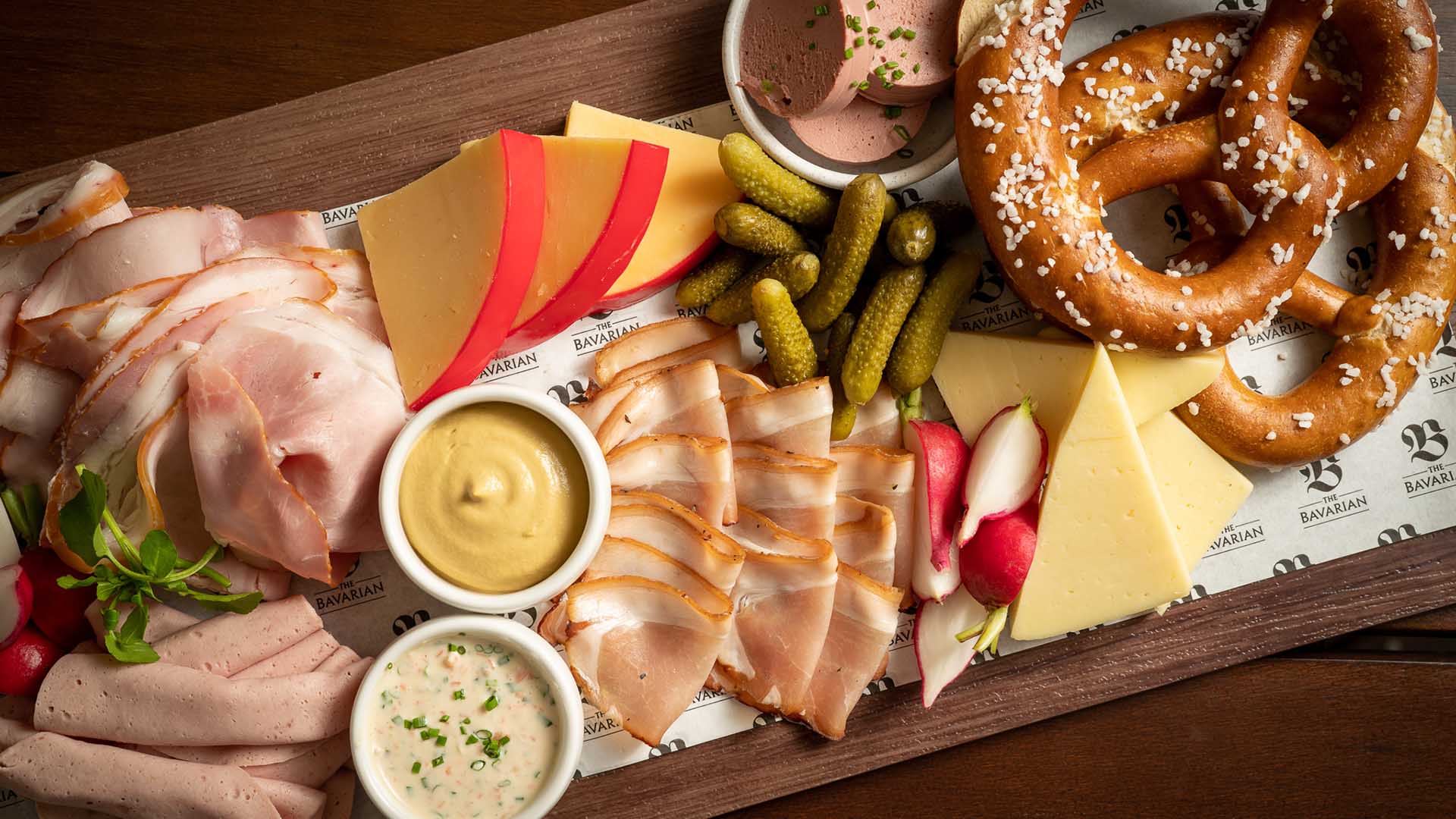 EAT ALL THE COLD MEAT AND CHEESE YOU CAN
Did you make a New Year's resolution with your partner? And did it involve eating more of the things you love? Do cheese, charcuterie and pretzels fall into that category? If so, The Bavarian has an all-you-can-eat special that'll tempt your tastebuds — because a bottomless feast is on the menu.
Throughout January and February, the German-themed chain is serving up all-you-can-eat meat and cheese boards. They come stacked with German cheeses, Prager ham, schinkenspeck, lyoner, berliner, liverwurst, pretzels, gherkins, Kühne mustard and remoulade — and once you've finished your board, you'll get a new serving. You have 90 minutes to eat as much as you'd like, and it'll cost you $25 per person.
There is a two-person minimum, so your date will need to love meat and cheese as much as you.
You'll find The Bavarian at Eagle Street Pier and Chermside — and at Toowoomba, Sunshine Coast, Robina, Broadbeach, Coomera, Mackay and Rockhampton across the rest of the state. And if you want to pair your boards with German brews — which is understandable — you'll pay extra for the drinks.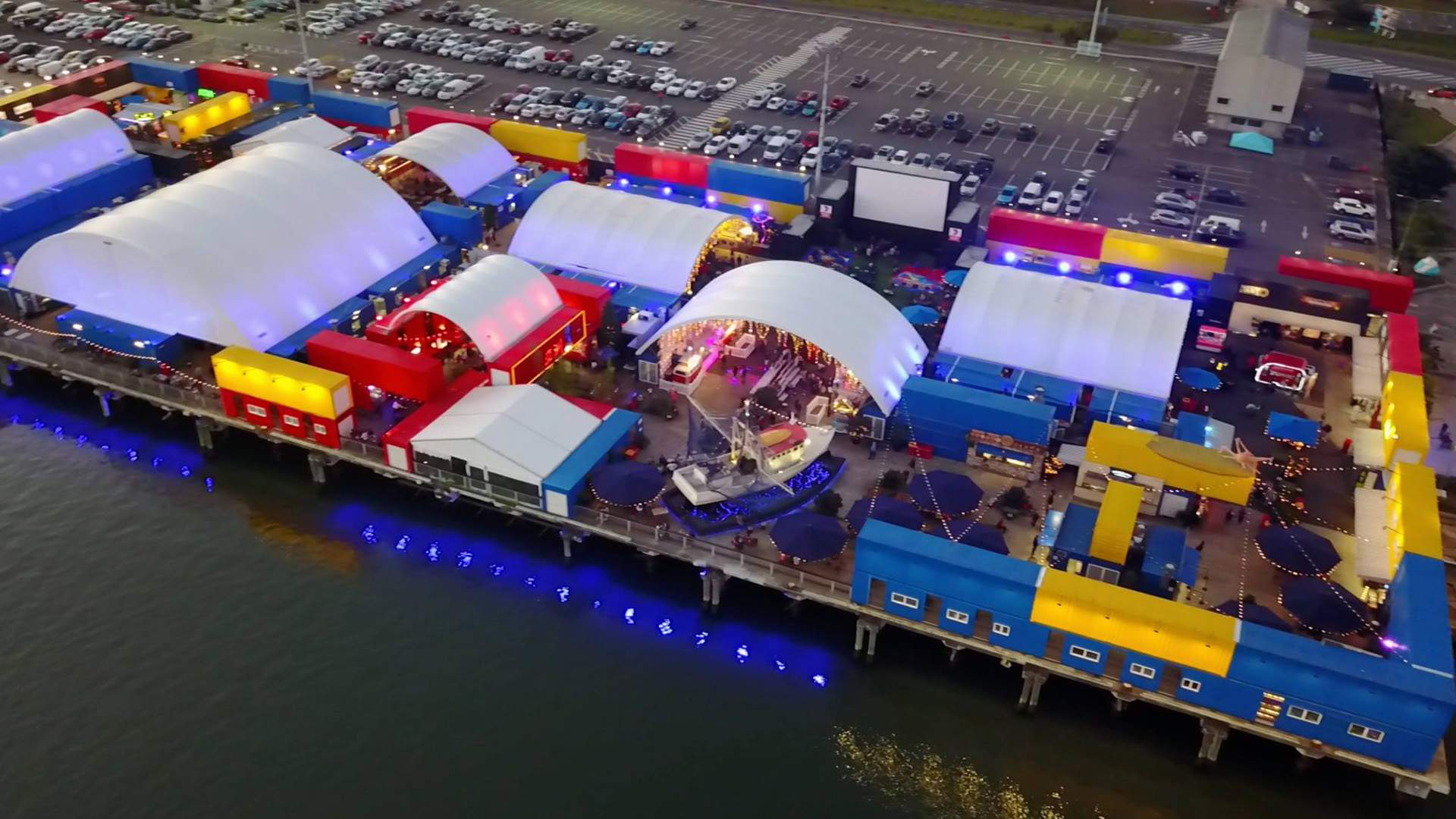 HIT UP BRISBANE'S WATERSIDE FOODIE MARKET
Last March, when Australia shut down to help stop the spread of COVID-19, Eat Street Northshore was one of the many venues affected. It completely closed down, but thankfully its shuttering was only temporary — finally reopening towards the end of 2020.
Accordingly, you and your other half can once again head to Hamilton for a bite to eat and a few beverages by the river. It's all be socially distanced, of course, but it's a perfect summertime activity even when everyone is a little more spread out than normal.
As it did pre-lockdown, Eat Street Northshore runs between Friday–Sunday weekly, and hosts an array of food and drink vendors. You'll be able to stop by between 4–10pm on Fridays and Saturdays, and from 4–9pm on Sundays.

UNDER $100

CHECK OUT A SUITABLY SUMMERY LAKESIDE ICE CREAM AND ARTS FESTIVAL
Some festivals serve up all the ice cream you can dream of. Others focus on music, on-stage feats or kicking back in a beer garden. Scoop! covers all of the above — and taking a dip in a lake too — across a busy three days between Friday, January 15–Sunday, January 17.
There'll be frosty sweet treats, served in a dedicated Ice Cream Alley by more than 30 vendors such as Ungermann Brothers, La Macelleria Gelateria, Coco Whip and Doughluxe. Keep an eye out for the latter — it'll be doing ice cream-filled doughnuts. There'll also be live contemporary circus performances by Circa, Company 2, Hoopla Clique and Flipside Circus. The Gold Coast Mermaids Synchronised Swimming Club and drag glam squad the Thicc Shake Crew will be on the lineup as well.
Feeling like a swim with your favourite person? You can hop in Lake Evandale onsite, too, although you're advised to bring sunscreen and something to float upon. Want a rush? There'll also be sideshow rides
By evening, attendees can aso enjoy live tunes, cold brews, and combos of ice cream and booze — all as part of a $28 ticket. You need to pick your time slot, however, spanning 10am–1.30pm and 2–5.30pm daily, plus 6–9.30pm on Friday and Saturday nights.
Feeling like treating yo'self? For $120, you can go all out and opt for the Ultimate Ice Cream Experience, which includes a five-course ice cream-inspired degustation, covering both sweet and savoury dishes — with alcoholic beverages.
Published on January 11, 2021 by Concrete Playground