ARTS & ENTERTAINMENT
Five Brisbane Date Ideas for This Week That Aren't Dinner and a Movie
Just think of us as your cultural wingman.
Tired of the classic movie and dinner date night combo? Us too. That's why we're always on the hunt for new things to do, scouring the city for not-boring Brisbane activities — ones that are guaranteed to take your next date way beyond done-before beers at the pub. Whether you're taking someone on a second date or doing your 100th with your significant other, we've got some killer (and, yes, cute) ideas for dates to go on this week, no matter how much money you've got to spend. Just think of us as your cultural wingman. You're welcome.

FREE
SCOPE OUT THE CITY'S OUTDOOR ART
If movies have taught us one thing about romance, it's the joy of the walking-and-talking date. Richard Linklater, Ethan Hawke and Julie Delpy made the Before Sunrise, Before Sunset and Before Midnight trilogy about it, and Chris Rock tried his hand with Top Five, too.
Brisbane boasts plenty of great places for a stroll; however, we're head over heels with the idea of moseying, nattering, and feasting our eyeballs on the thriving street art scene. You'll get to know your city and your walking partner better — and you'll always have something interesting to talk about.
While you're wandering, you can also keep an eye out for Sunny Side Up, the current outdoor exhibition brightening up Brissie.

UNDER $20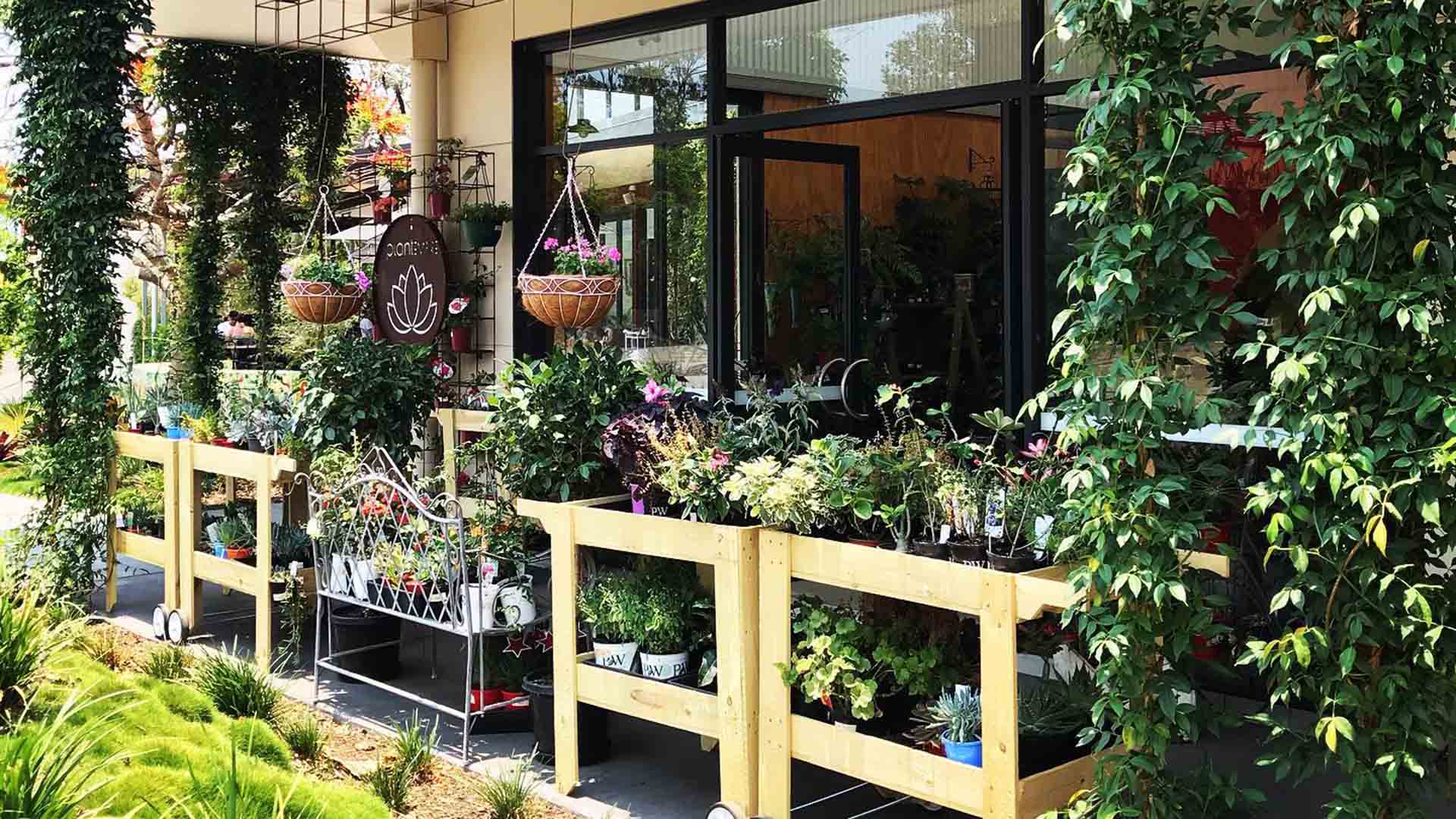 WANDER AROUND A PLANT-FILLED MARKET
Yeerongpilly's Plant Empire sells greenery every day of the week, helping folks with green thumbs — and couples who wish they had them, too — fill their homes with leafy babies. But on Sunday, March 7, it's doing something more than that. You and your other half can still browse the store's shelves for plants, of course; however you can also head round back to check out the pop-up autumn market.
As well as plants, you'll be able to peruse a range of pots. If you're going to buy some greenery, you'll want something to put it in, obviously. Also on offer: ceramics, jewellery and other handmade crafts. And if you happen to arrive hungry — Sunday mornings can do that to even the most satisfied stomach — there'll be food and coffee available as well, all while you listen to live tunes.
Just drop by the Station Road spot between 9am–1pm, when the morning-long market and its 50-plus stalls will be in full swing. The usual advice applies here, as it does to all plant markets: yes, more greenery is always a good thing.

UNDER $50

BEND AND STRETCH ON AN INNER CITY ROOFTOP
There's something about exercising with a view that gives even the most avid fitness devotee an extra boost. (No, bending and stretching in your living room while watching TV doesn't count.) At Brisbane's latest regular exercise sessions, you and your special someone will be in prime surroundings and score a mighty fine vantage — because attending a yoga class on a rooftop will do that.
These sessions take place at Cielo Rooftop in Fortitude Valley, so you have a reason to stop by other than cocktails and a bite to eat. And, you have multiple options to get in a workout, too. Start your day with an early-morning stint, or head by after work to de-stress.
For sunrise yoga, you'll need to block out Monday, Wednesday, Friday or Saturday morning from 6–7am. Sunset classes take place from Monday–Wednesday 5.45pm–6.45pm.
Whichever you opt for, it'll cost you $20 a session, and you'll need to bring your own yoga mat.


LISTEN TO LIVE TUNES OVER OYSTERS AT AN OVERWATER BAR
Late in 2020, Brisbane welcomed a new arrival — and one of the most exciting things to happen in the city all year, too. That'd be Will & Flow, the overwater bar that you might've seen perched over the river on the CBD side, opposite South Bank. If you and your favourite person are in the area, it's hard to miss.
You can stop by whenever you like to pair a bite to eat and a few drinks with the venue's view, of course. Or, you can make a visit on a Sunday between 12.30–4.30pm. That's when Will & Flow hosts Sundaze sessions — and yes, they're really just an excuse to kick back in a scenic spot over a couple of beverages.
Sundaze does boast a few specialities on its menu, though, including negronis, mojitos, cosmos and spritzes — and oysters, buckets of tiger prawns and wood-fired pizzas.
Entry is free, you'll pay for whatever you'd like to eat and drink, and you'll also be treated to live tunes. And, if you'd like to hang around afterwards to catch the sunset and tuck into dinner, that's an option as well.

UNDER $100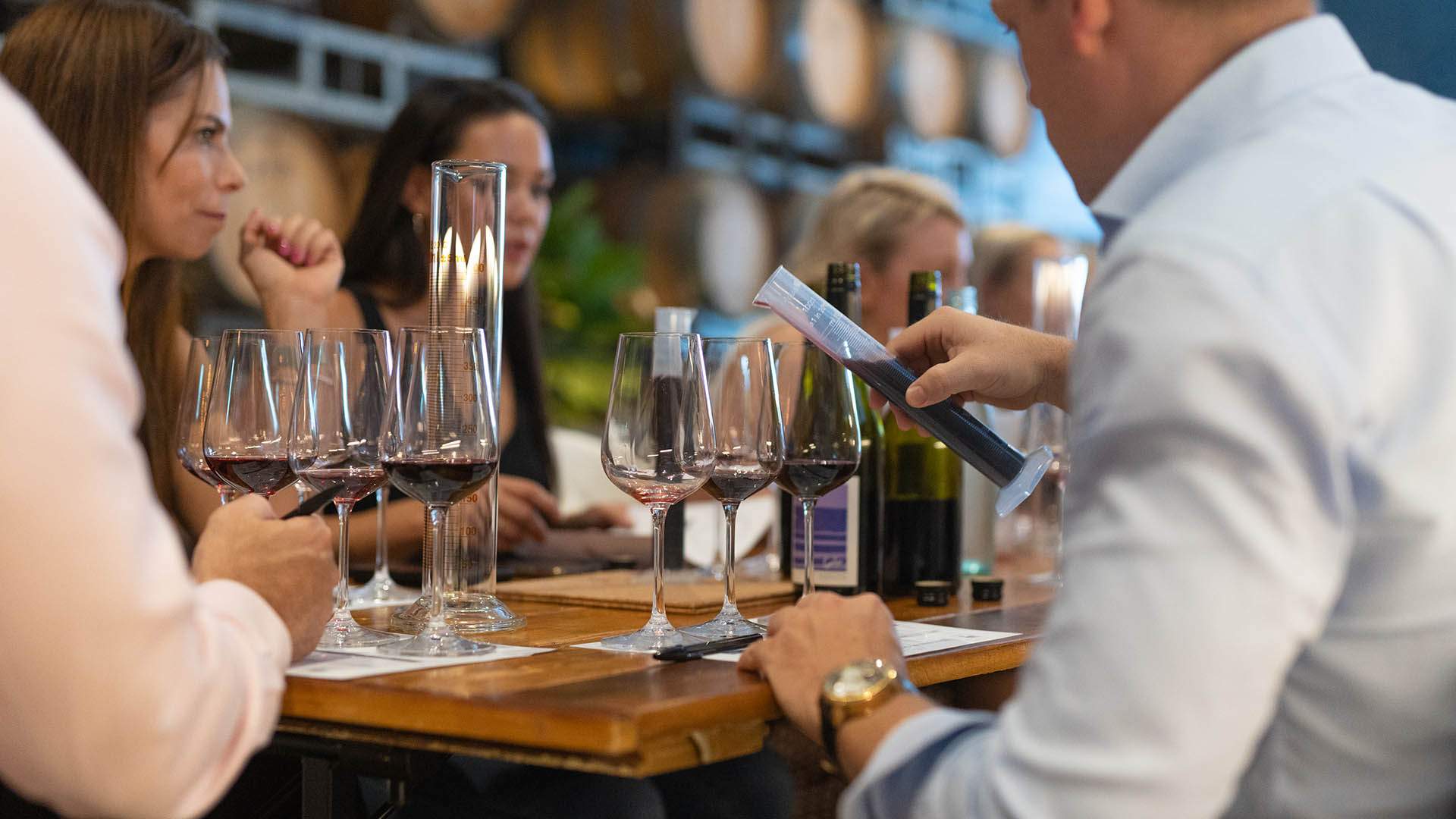 STOMP GRAPES AND DRINK WINE AT A BIG ROSÉ FESTIVAL
There's one thing that all wine festivals have in common: vino, and plenty of it. But the first rosé fest hosted by Brisbane's inner-city winery is adding something extra to the mix — because, when it takes over The Tivoli on Sunday, March 7, you'll be able to help make rosé between glasses.
At Rosé Festival by City Winery, stomping and pressing grapes is one of the big attractions. And, the results of all that jumping up and down will be bottled for the company's 2021 rosé release. So, down the track, you and your partner will be able to grab one, add it to your wine rack and know that you had a hand — or four feet — in making it.
If you'd rather just sip the rosés already on offer, that's obviously also part of the festival. Bands and DJs will provide a soundtrack while you're tasting your way through different drops, and there'll be masterclasses and workshops to help up your knowledge on the topic as well.
The fest kicks off at midday, with tickets costing $49.
Published on March 01, 2021 by Concrete Playground