ARTS & ENTERTAINMENT
Five Brisbane Date Ideas for This Week That Aren't Dinner and a Movie
Just think of us as your cultural wingman.
Five Brisbane Date Ideas for This Week That Aren't Dinner and a Movie
Just think of us as your cultural wingman.
---
Tired of the classic movie and dinner date night combo? Us too. That's why we're always on the hunt for new things to do, scouring the city for not-boring Brisbane activities — ones that are guaranteed to take your next date way beyond done-before beers at the pub. Whether you're taking someone on a second date or doing your 100th with your significant other, we've got some killer (and, yes, cute) ideas for dates to go on this week, no matter how much money you've got to spend. Just think of us as your cultural wingman. You're welcome.


FREE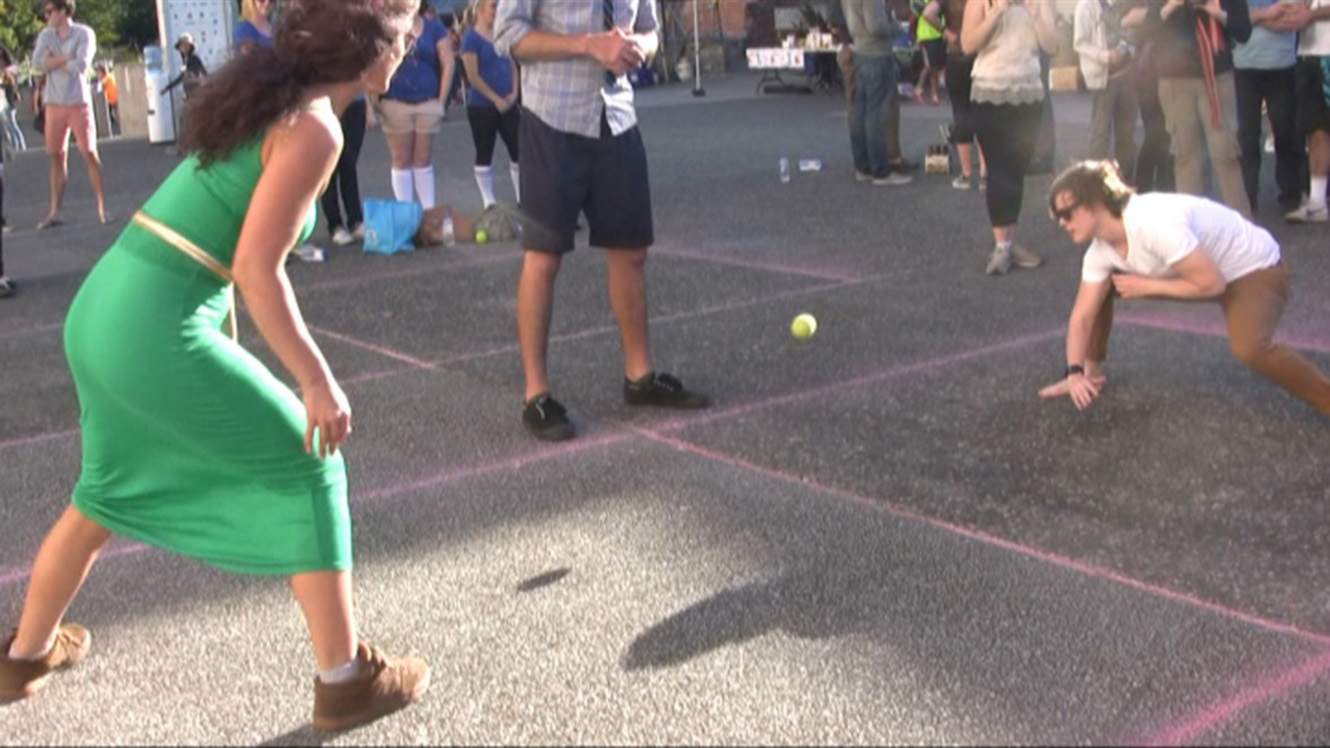 UNLEASH YOUR FIERCE HANDBALL SKILLS
Handball isn't just something that kids play in the schoolyard. Well, it is for the most part, but that doesn't mean running around a slab of concrete while attempting to slap a tennis ball with your hand isn't something that anyone — or any couple — at any age can't enjoy.
In fact, if you and your other half haven't outgrown the game that filled many of your youthful lunchtimes — or if you want to relive those past glories — then the Bouncing Back Handball Festival is the event for you. The all-ages event invites everyone to have some fun in the sun while competing in their favourite childhood pastime. In previous years, more than 250 people have turned up.
The New Farm Neighbourhood Centre is once again guiding the show, which means it's a community affair complete with food and drinks for those working up an appetite and a thirst. Head by from 9am–1pm on Sunday, May 26 (with registrations opening at 8.45am) for nostalgic antics, a cake stall, a sausage sizzle and a bouncing great time.

UNDER $20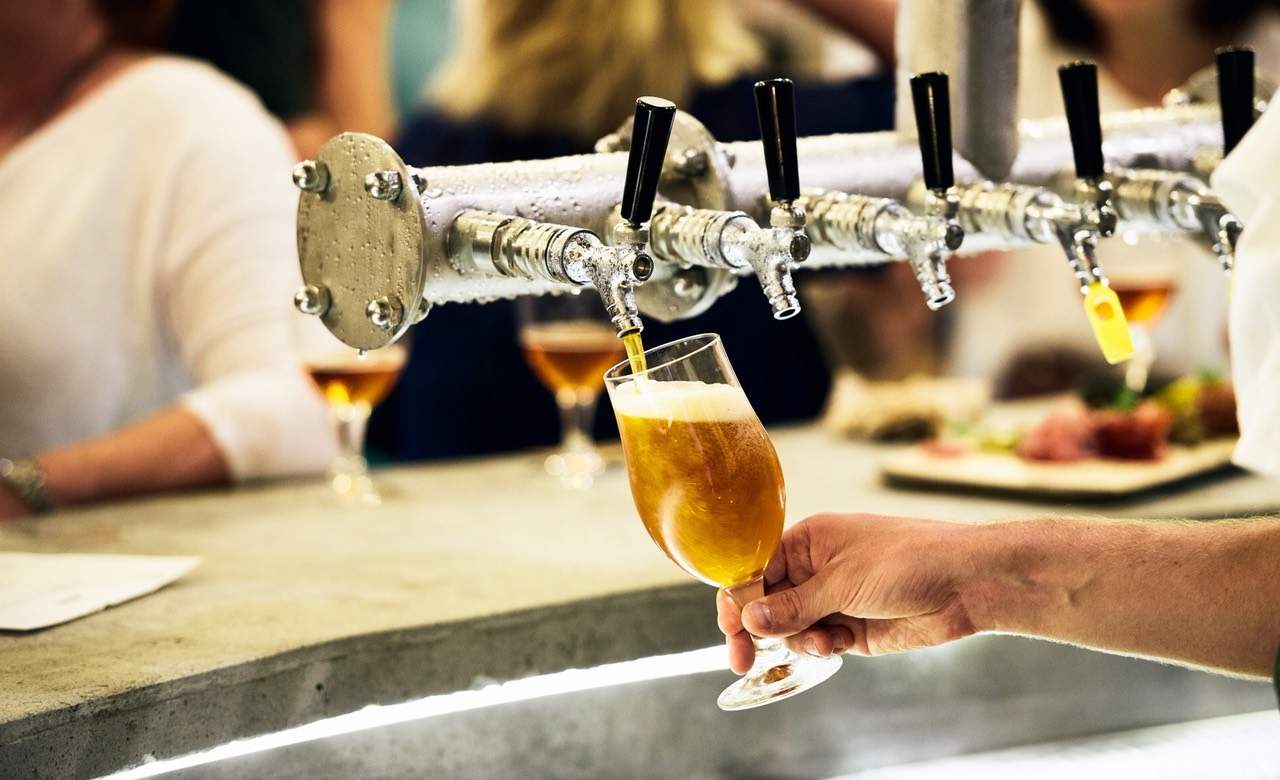 LEARN ABOUT SCIENCE OVER A COLD ONE
If you've ever come up with a bright idea after a few beverages, much to your partner's delight, here's an event you'll both be able to relate to: Pint of Science. On Tuesday, May 21 and Wednesday, May 22, a selection of Brisbane pubs will welcome some of the country's cleverest minds to chat about their current scientific research. You'll learn all about new discoveries, technologies and advancements — and maybe even discover what's in your pint.
Yes, 'The Good, the Bad and the Yeasty?' is the name of one session — including a chat about wild yeast as a flavour enhancer — with the rest of the Brissie schedule touching upon a range of topics. Finding cures from deadly animals, the way light travels through the stars, the importance of coral and the versatility of bacteria are just some of the subjects up for discussion by an array of scientists. Another (and a rather relevant one when you're sitting in a bar): the need to disconnect from technology.
Sessions run at 7pm each night, with doors opening at 6.30pm — and each will only set you back $6. To boost your brain over a few brews, head to Brewhouse Brisbane, either of Newstead Brewing's watering holes, Sea Legs, The Burrow, The Charming Squire, The Fox, The Norman, The Waterloo, The Redbrick Hotel or Catchment Brewing, but get in quick as some are already selling out.

UNDER $50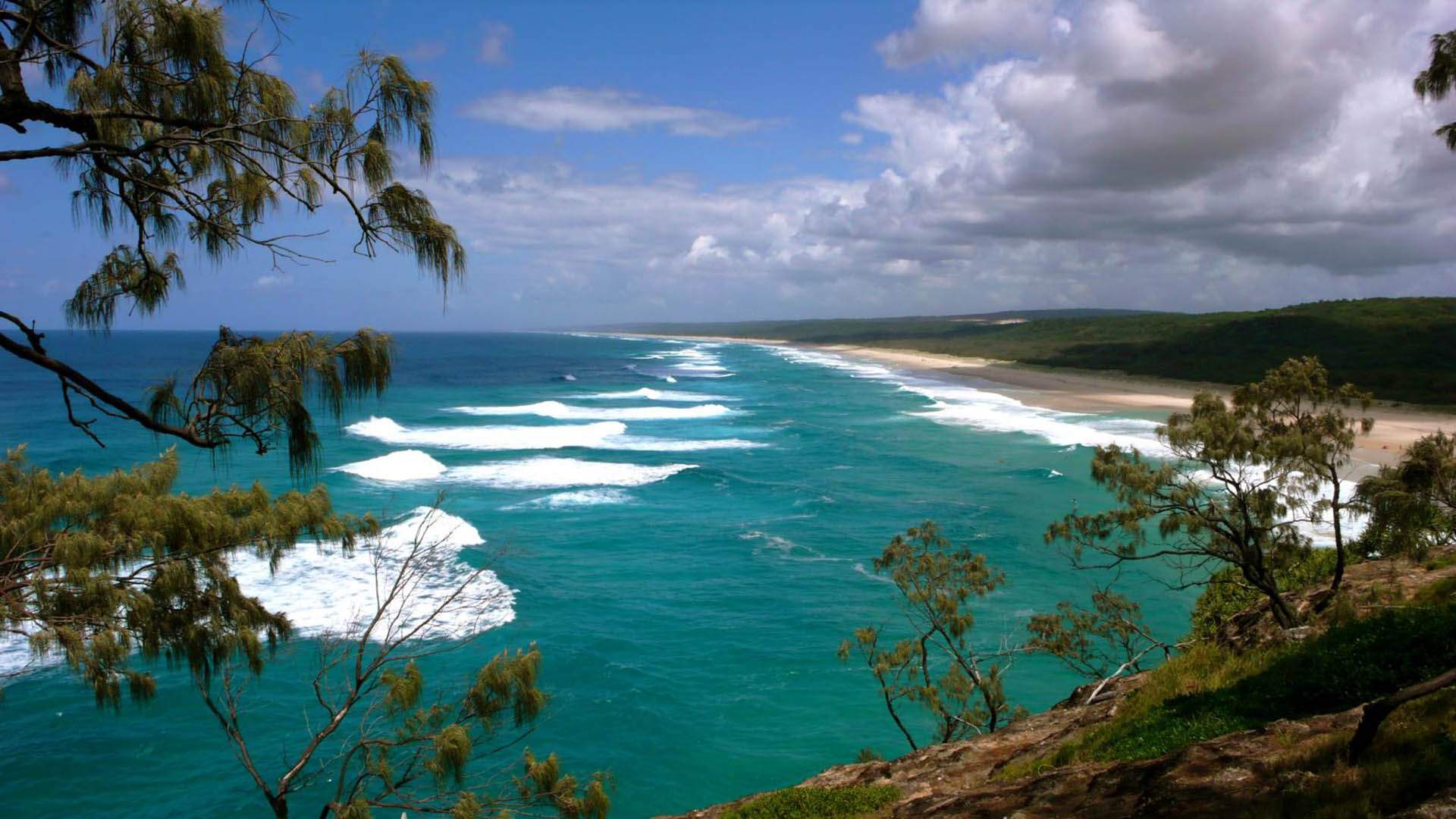 TREK ALONG SOUTHEAST QUEENSLAND'S NEWEST ISLAND TRAIL
The Sunshine State might soon need to upgrade its nickname, even if 'the walking trail state' doesn't quite have the same ring to it. Still, the suggested moniker fits. New hiking tracks have been popping up around Queensland quite frequently of late, including the country's longest continuous walking, cycling and horse-riding path, a 55-kilometre walk through the Scenic Rim in the state's southeast and plans for a 76-kilometre coastal walk in the far north. Now, add a mountain bushwalk trail on North Stradbroke Island, or Minjerribah, to the list.
Straddie's addition to the fold is a rather reasonable length, compared to other just-completed and upcoming treks, coming in at just over two kilometres. But the Mount Vane walking track boasts plenty of highlights, including 360-degree views of Moreton Bay and Quandamooka country. It also links into two existing walks within Naree Budjong Djara National Park, making a to ten-kilometre network of trails.
Crucially, the track was designed and constructed by the Quandamooka people, the island's traditional owners, with more than 20 rangers involved. Alongside Queensland Parks and Wildlife Service, they help care for the national park — which covers around half of the island.
Along the interconnected trails, walkers can now nab a view from the top of one of Straddie's highest peaks, trek half a day down to Karboora (the Deep Silent Pool, which is also known as Blue Lake) and find other high spots with scenic vantages — including sweeping over 18 Mile Swamp and over to the Gold Coast.
The Mount Vane walking track is part of a series of upgrades designed to boost tourism, giving Straddie a suite of "upgraded campgrounds and recreational trails, unique cultural experiences, and land-based whale watching," as Tourism Industry Development Minister Kate Jones explained in a statement.
Making the trek is free, although you'll need to hop on a ferry over to the island, obviously.
Image: Tobias Lange via Flickr.

UNDER $100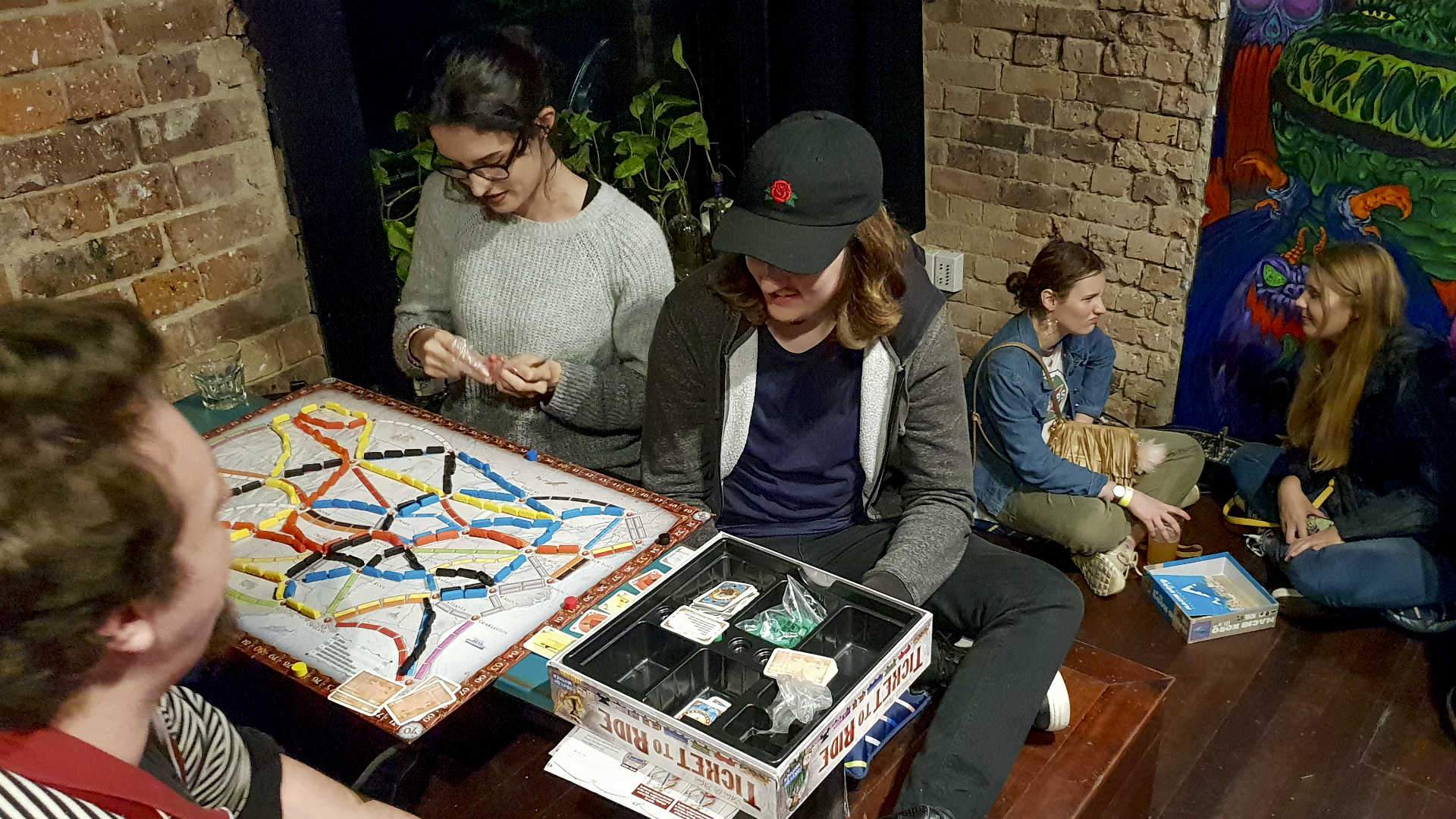 HEAD TO AN ARCADE BAR FOR A MIMOSA-FUELLED VEGAN BRUNCH
Saturday mornings are tailor-made for brunch with the one you love. The weekend has just begun, you each have two whole days off ahead of you and absolutely no one is in any kind of hurry. Throw in mimosas and bloody marys, and it's a particularly stellar way to start the day. Add arcade games and vegan food, too, and you really do have a reason to jump out of bed early.
Netherworld usually serves up button-mashing aplenty — as well as booze and meals — however the Fortitude Valley venue is going animal product-free between 9–11.30am on Saturday, May 25. Cocktails will hit come 10am, and you also grab a cup of Bunker and Bessa Coffee's batch filter brews for a caffeinated buzz.
While the Vegan Brunch menu will be revealed closer to the date, expect a full comfort food experience. There's no reservations, so turning up early is a smart plan. To cater for a crowd, Netherworld will even be bringing in extra seating.
Image: Cole Bennetts.

ONE BIG BLOWOUT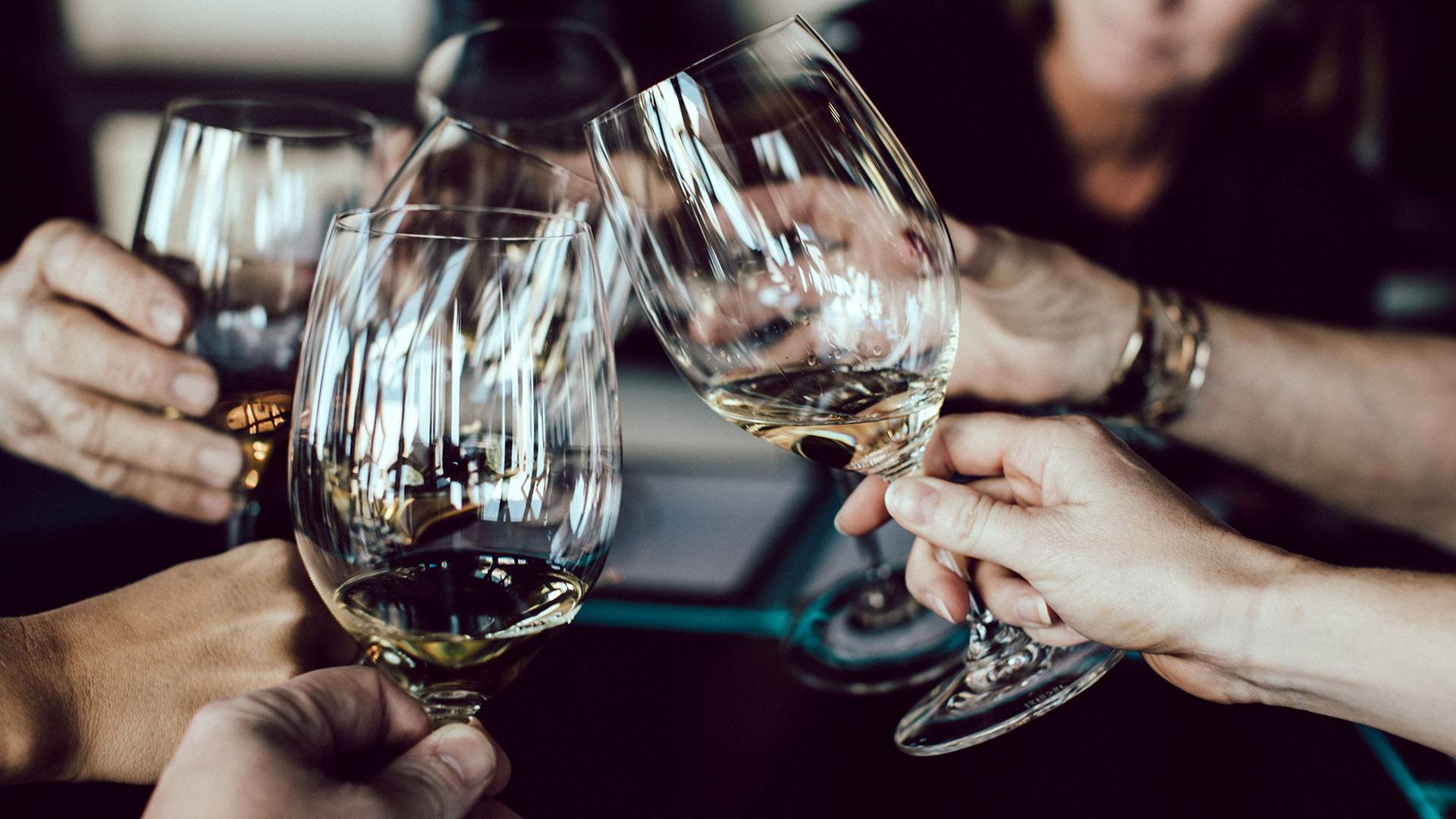 DRINK ALL OF THE WINE
One of 2018's new wine events is returning to Brisbane for another year — but this one doesn't just want you and your favourite person to just stand around and drink. Sure, there's a lot of that on the menu at Wine Playground. In fact, there'll be more than 60 different vinos on offer for your sampling pleasure. Between mouthfuls, however, this fest will be letting you mingle with some of the country's best winemakers.
From 12pm on Saturday, May 25, folks from 16 different outfits will be serving up tastings, selling their wares and chatting with you about everything that goes into making good plonk. The lineup casts its eye around the nation, so prepare to send your wine-loving tastebuds on a journey. On the bill: Queensland's La Petite Mort, Victoria's Dirty Black Denim, South Australia's Architects of Wine, Western Australia's Swan Valley and more.
Throw in open forums and snacks across the event's three-hour duration — and across two levels, too — and if that sounds like your ideal way to spend an afternoon, then Fortitude Valley's Happy Boy is the place to be. Tickets cost $65 per person, which includes your own Plumm glass plus plenty of sips.

Top image: Tourism and Events Queensland.
Published on May 21, 2019 by Concrete Playground