ARTS & ENTERTAINMENT
Five Brisbane Date Ideas for This Week That Aren't Dinner and a Movie
Just think of us as your cultural wingman.
Five Brisbane Date Ideas for This Week That Aren't Dinner and a Movie
Just think of us as your cultural wingman.
---
Tired of the classic movie and dinner date night combo? Us too. That's why we're always on the hunt for new things to do, scouring the city for not-boring Brisbane activities — ones that are guaranteed to take your next date way beyond done-before beers at the pub. Whether you're taking someone on a second date or doing your 100th with your significant other, we've got some killer (and, yes, cute) ideas for dates to go on this week, no matter how much money you've got to spend. Just think of us as your cultural wingman. You're welcome.


FREE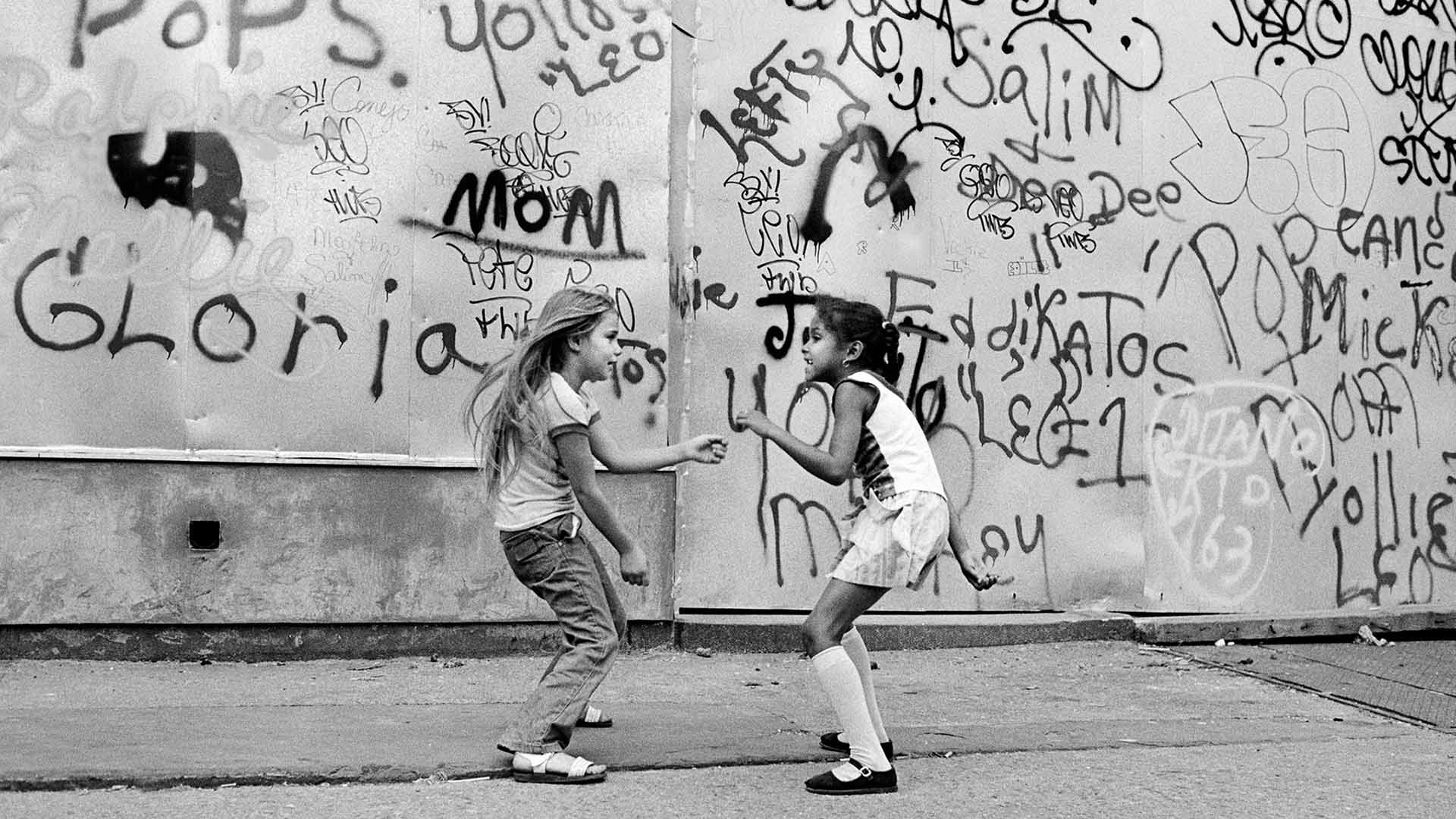 FEAST YOUR EYES ON ASTONISHING STREET PHOTOGRAPHY
With its variety of vivid styles, colours, tags and images, street art doesn't just look great on walls and subways. It also shines bright in photographs. And, for almost five decades, Martha Cooper has spent her time snapping pictures of street creativity in its many forms. In 1984, with fellow American photographer Henry Chalfant, she literally published the book on the subject — with their collaboration Subway Art considered not just a chronicle of New York's graffiti movement, but its bible.
Cooper hasn't just restricted her focus to the Big Apple, however. From Japan, Haiti and Baltimore to Berlin, Japan and Sao Paulo, she has immortalised street scenes around the world. She sees things that others usually walk straight by — more than that, she takes photos of them — and now the highlights of her career are on display at Brisbane Powerhouse.
Running until Sunday, September 22, Martha Cooper: Street Shots 1970–2019 showcases a diverse array of Cooper's work, and her keen eye for urban art. As well as hopping around the globe, the free exhibition also features her own personal mementos and collections.
Martha Cooper: Street Shots 1970–2019 is on display in Brisbane Powerhouse's Visy Foyer, open from 9am–5pm on Mondays and 9am–9pm Tuesday–Sunday.

UNDER $50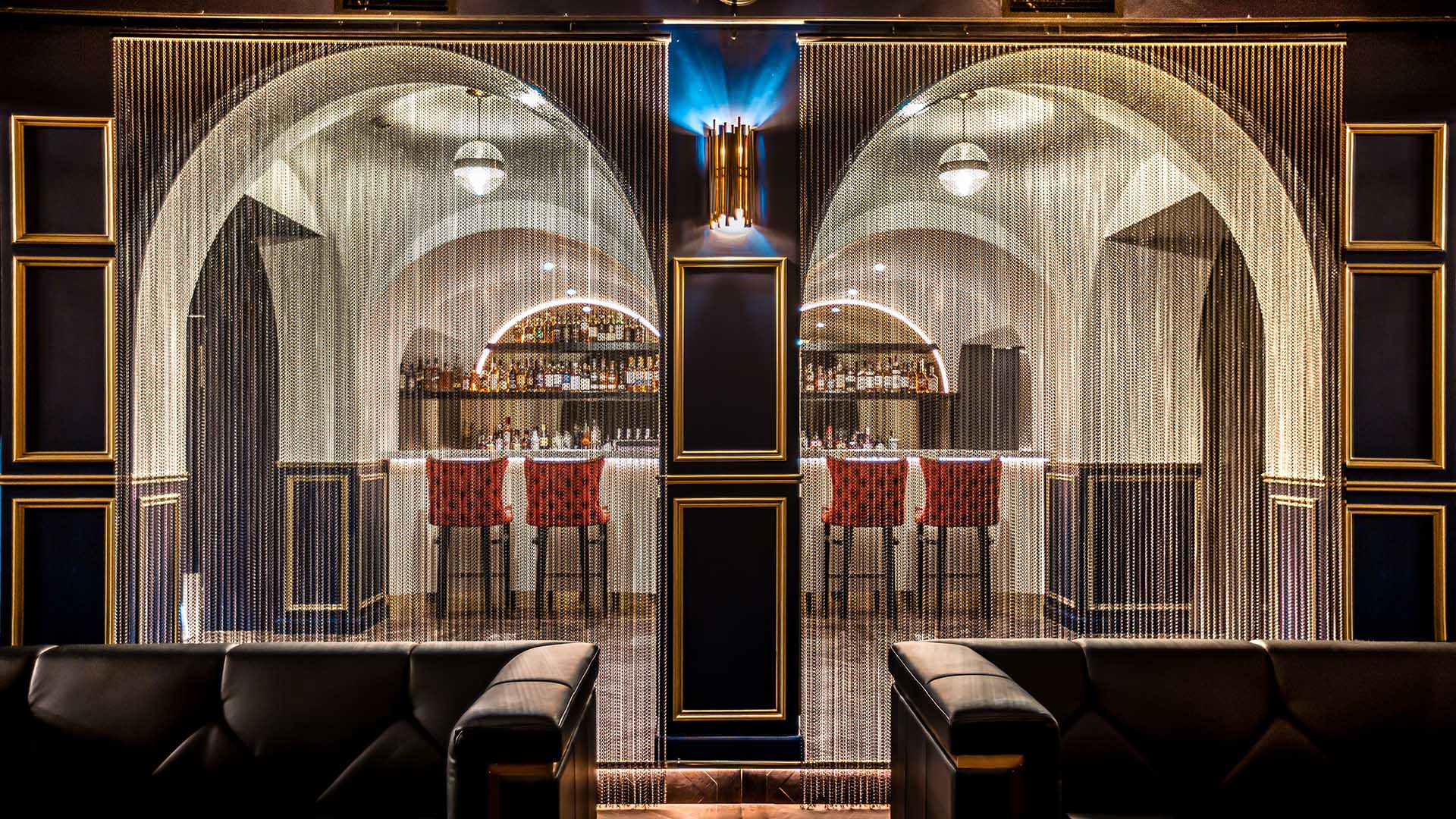 SPEND A GIN-FUELLED EVENING UNDERGROUND
Whenever Four Pillars releases a new gin, it Is always cause for celebration — whether it's Bloody Shiraz time, the festive season or the company is dropping a fresh tipple just because. When the brand takes over a whole bar for a night, that's clearly reason enough for a party. And that's just what's happening on Friday, August 23.
Grab your other half and enjoy your after-work, end-of-week tipple at The Boom Boom Room this week, and you'll be treated to a one-off range of inventive gin cocktails. The beverages come courtesy of Four Pillars' James Irvine — the outfit's creative director of gin drinks, because, yes, that's a real job title. Teaming up with the venue's own Joseph Chisholm, he'll be whipping up concoctions you won't get to taste on any other date.
Head along, spend an evening sipping drinks underground and say cheers to all of the above. Entry is free, but places are limited, so reserving a table for this boozy night is recommended — you can do so by contacting the venue.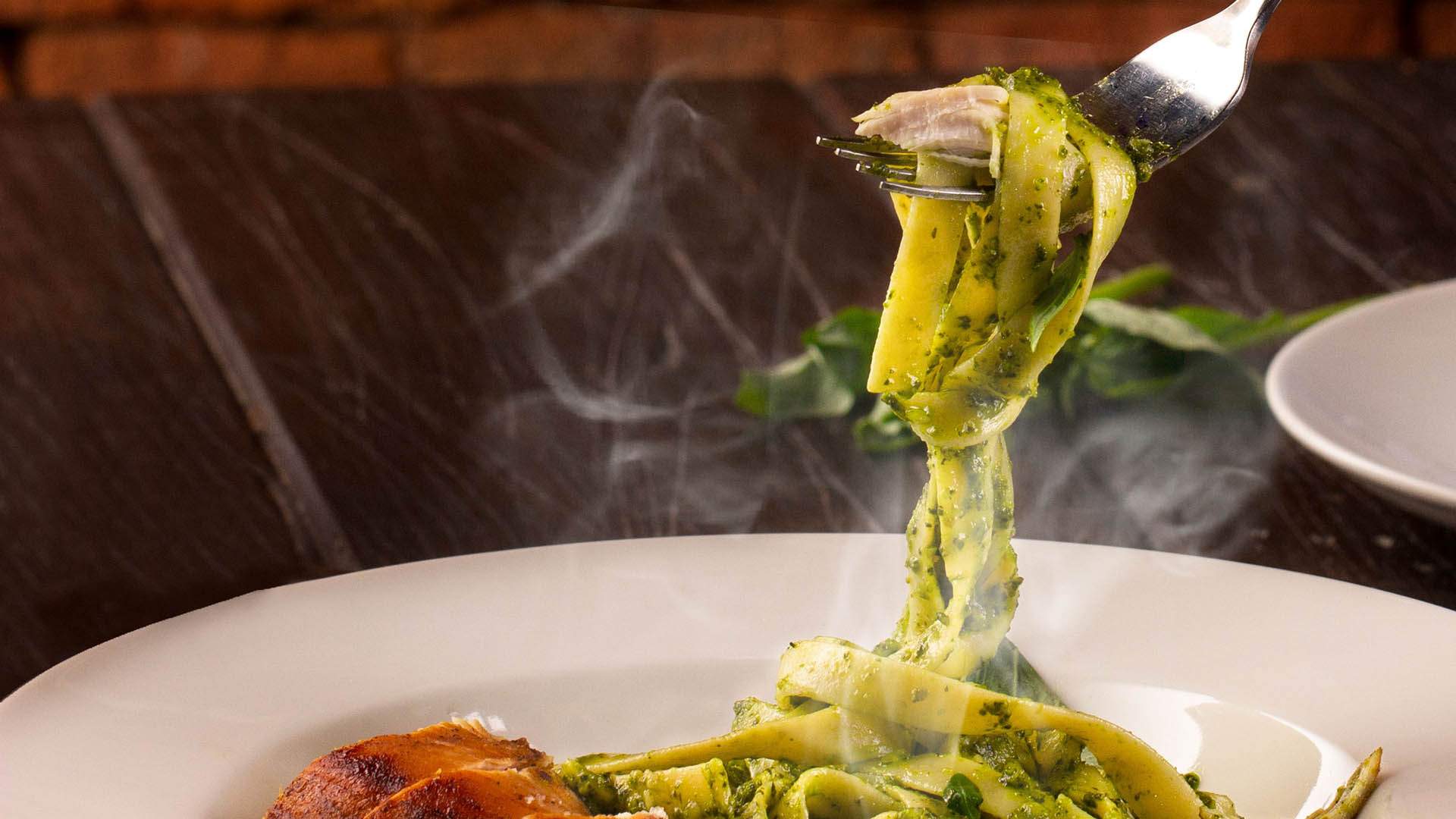 TUCK INTO A PLATE OF PASTA
Have you or your special someone had the kind of Wednesday that only a plate full of pasta can fix? Then prepare to indulge your carb-loving dreams at Gerard's Bar. Once the middle of the week hits throughout August, the James Street favourite will be dishing up everyone's favourite Italian meal — well, the one that's not pizza — for just $15 a pop.
At Good Pasta = Good Dreams, the menu will change weekly, although you'll be able to tuck into a serving of handmade pasta no matter which August Wednesday you head by. Kicking off at 5pm, the pasta night will pay particular attention to Gerard's charcuterie cabinet, so expect meat paired with pasta and drenched with slow-cooked sauces. Fettuccine with guanciale and parmesan-reggiano, and a creamy Cacio e Pepe, are some of the options the eatery is trifling with. A vegetarian dish will also be available.
To wash it all down, there'll be natural and Italian wines, although they're not included in the $15 price.
Bookings aren't necessary, but it you really love your pasta, you might want to secure a spot in advance — this pasta fix is bound to be popular.

UNDER $100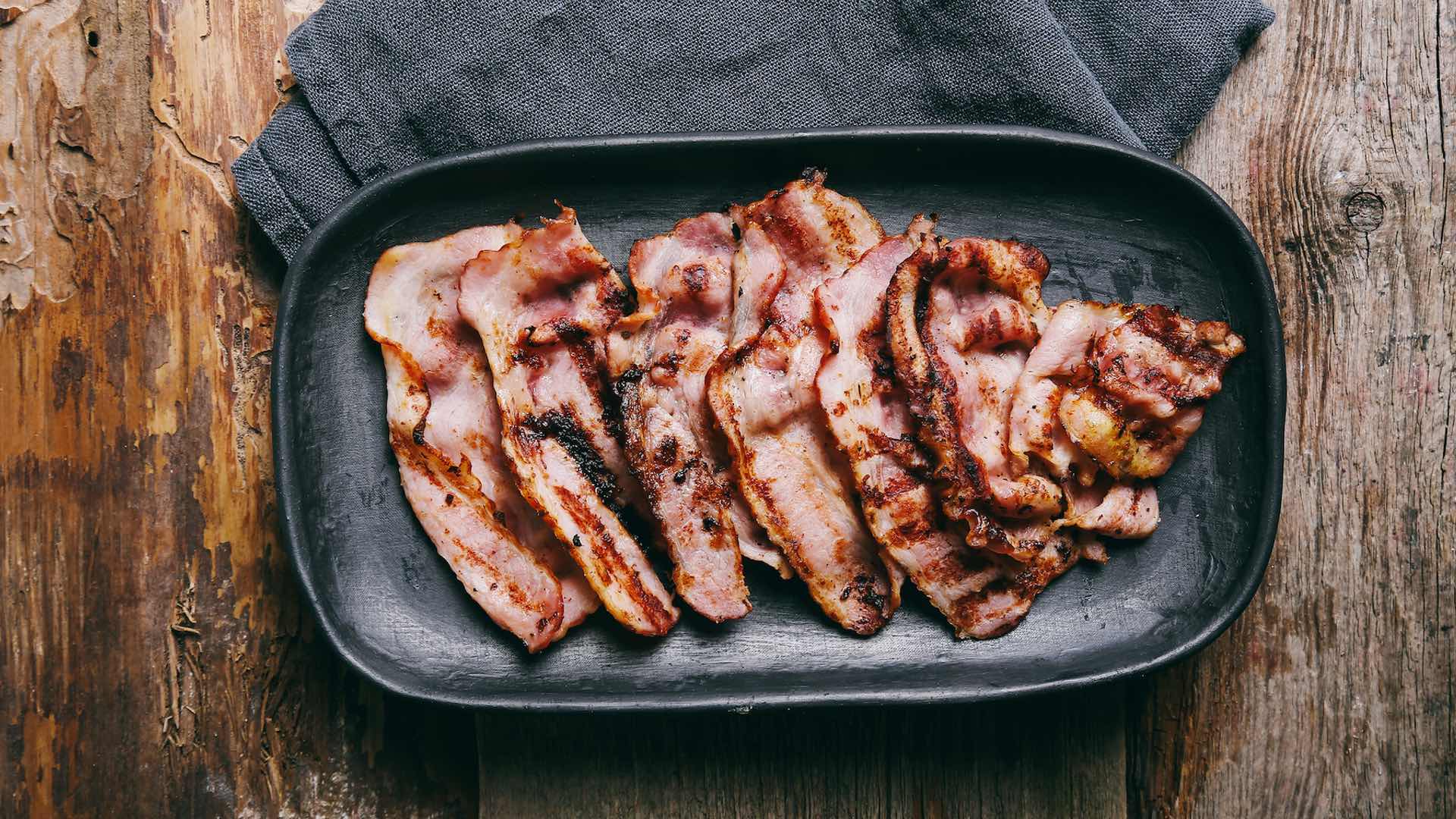 TAKE A ROAD TRIP TO A BACON FESTIVAL
If you're serious about bacon, then there's only one place that you and your significant other should be over the weekend of Friday, August 23–Sunday, August 25. That's the town of Kingaroy, about two-and-a-half hours north-west of Brisbane. As it does every year, it's dedicating three whole days to one glorious type of foodstuff — whether you're keen on eating it, buying a heap of it or entering the bacon olympics.
Basically, if there's bacon involved, it's on offer during Kingaroy BaconFest. Browse the bacon market, watch bacon cooking demonstrations, catch the smoke-off barbecue competition or try your hand at the tastiest eating contest there is. Yes, it's about bacon, obviously.
Live music is also on the bill, as is a different kind of bacon: Kevin Bacon. It wouldn't be a proper bacon-focused celebration without recognising the actor, so attendees can also head along to a Kevin Bacon movie night. Although it's happening on the Saturday evening, you'd best kick off your Sunday shoes, because none other than Footloose will be hitting the big screen.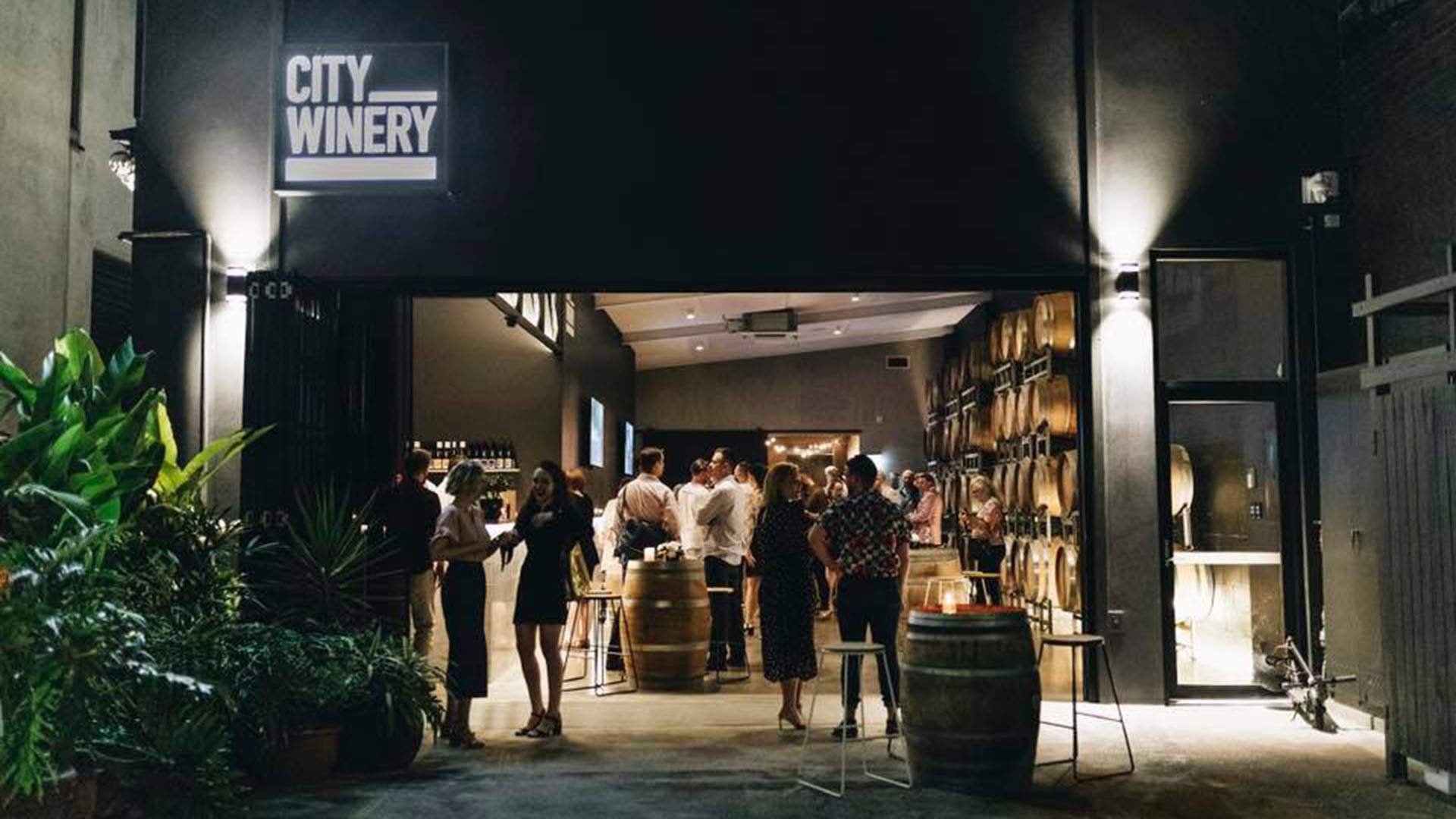 SIP VINO (OR HELP MAKE SOME) AT BRISBANE'S ONLY INNER-CITY WINERY
Throw a stone in Brisbane's inner city, and it'll likely hit a bar. Try to find somewhere that doesn't just pour wine, but makes it, and it's a completely different story. Until now, that is. Thanks to the opening of Brissie's first urban micro-winery, stomping and sipping in the shadow of the CBD now go hand in hand.
First announced in late 2018, and now open in Campos Coffee's old 500-square-metre warehouse in Fortitude Valley, City Winery Brisbane clearly doesn't boast its own sprawling vineyard onsite. But, after sourcing grapes from around the country, it is now barrelling, bottling and serving vino in Wandoo Street. Locals can even help with all of the steps in the process — and drink it too, obviously, with the winery open daily for tours and tastings.
As well as a barrel room and winery that can double as a function space when each year's vintage is complete, and a cellar that can also be used as a 20-person private dining room, the site features a 70-seat restaurant that's open Wednesday–Sunday for lunch and dinner. Chef Travis Crane heads up the kitchen, whipping up a menu that revolves around an open fire and highlights modern Australian cuisine. Highlights include small plates of smoked mussels, pork and liver terrine and grilled red claw, plus smoked fish rillette and roasted pumpkin with toasted grains. From the large plate selection, diners can choose from pork, sheep, beef, fish or sirloin, then match it with crunchy potato, grilled corn on the cob and cucumber sides.
The dessert range features pineapple upside down cake with anise hyssop yoghurt sorbet, as well as baby sweet potatoes glazed with miso and mead, and then served with burnt honey ice cream. With a big fresh produce focus, Crane and his team source their ingredients from the establishment's own market garden in Rosewood. They also butcher and dry-age their own meat, and make all of the bread, butter, yoghurt, cream and charcuterie that patrons will be eating.
Published on August 21, 2019 by Concrete Playground