ARTS & ENTERTAINMENT
Five Brisbane Date Ideas for This Week That Aren't Dinner and a Movie
Just think of us as your cultural wingman.
Five Brisbane Date Ideas for This Week That Aren't Dinner and a Movie
Just think of us as your cultural wingman.
Tired of the classic movie and dinner date night combo? Us too. That's why we're always on the hunt for new things to do, scouring the city for not-boring Brisbane activities — ones that are guaranteed to take your next date way beyond done-before beers at the pub. Whether you're taking someone on a second date or doing your 100th with your significant other, we've got some killer (and, yes, cute) ideas for dates to go on this week, no matter how much money you've got to spend. Just think of us as your cultural wingman. You're welcome.


FREE
WANDER THROUGH A RAINBOW ARCHWAY
Looking for a spot of brightness in this testing year? Thanks to Brisbane Festival, one has literally popped up in West End. If you and your other half have spent more than a bit of time in 2020 pondering what might be lurking over the rainbow, too, this luminous installation will be right on your wavelength.
Created by Japanese Australian artist Hiromi Tango, Rainbow Circles (Healing Circles) brightens up West Village's garden space by adding a colourful walkway — in the form of glowing, multi-hued and definitely eye-catching rainbow arches. Wander through between 10am–10pm daily until Sunday, September 27, soak in the colour and light, and just try not to feel joyous.
Like much of Tango's work — including her fellow Brisbane Festival piece Brainbow Magic — this installation stems from years of research and experimentation into light and colour, and how they can help boost our mental health.
Head by for free, and expect to have company — getting everyone pondering how communities interact is another aim of Rainbow Circles (Healing Circles).

UNDER $20
PUTT YOUR WAY AROUND AN OTT MINI-GOLF COURSE
Holey Moley Golf Club has been bringing friendly, booze-fuelled competition to Brisbane for a couple of years now. In both Fortitude Valley and the Wintergarden, it combines a mini-golf course with the humming atmosphere of a bar, turning traditional putt putt into a sensory labyrinth for kidults.
On Monday, September 21, the chain will be celebrating International Mini-Golf Day with nine rounds for just $1. Across two sprawling venues, you and your favourite golfing partner will be able to tap, tap, tap your way through multiple holes with pop culture themes — because this definitely isn't your usual mini-golf course.
And, once you've completed a trick shot or several, head to the bar to enjoy a pun-laden cocktail list — plus bites to eat from the  kitchen.
You can either book online or roll up after 4pm on Monday to nab the dirt-cheap one-buck deal.

UNDER $50

CELEBRATE SPRING AT A HUGE OUT-OF-TOWN FLOWER FESTIVAL
Every year, when spring hits Toowoomba, the regional city becomes the brightest place in southeast Queensland. Blooms blossom, greenery sprouts and flora reaches towards the sun — that's right, it's Carnival of Flowers time.
Running until Sunday, September 27 at a variety of Toowoomba locations — including Laurel Bank Park and the Botanic Gardens of Queens Park — the annual event showcases all of the gorgeous florets, growths and gardens around town. On the agenda: everything from park tours to kaleidoscopic arrays of tulips, petunias and poppies. In total, more than 170,000 blossoming bulbs and seedlings have been planted, so this huge — and free — carnival won't be short on natural splendour.
Outdoor-loving couples can also expect live music in flower-filled parks, food trucks slinging bites to eat, a food trail showcasing more than 60 local eateries and a ferris wheel with a blooming great view, while pub, dinner, art and architecture-focused walks are also on offer.
Celebrating its 71st year, the carnival features an illuminated night garden, too, which is on display for its entire ten-day run.

WATCH A ROMANTIC MOVIE UNDER THE STARS
Lock in your next date night for the middle of the week, as Post Office Square has the perfect activity. Every Wednesday until Wednesday, October 28, the inner-city space is hosting Rom Coms & Nom Noms. There'll be flicks and food, obviously.
You and your special someone can feast your eyes on the pop-up big screen for free — but if you're keen on a snack, there'll be grazing boxes for available from micro pub Isles Lane. And, if you're thirsty as well, the pop-up bar can help with that as well. It'll be serving wine, beer and soft drinks.
As for the movie lineup this week, prepare laugh your way through So I Married An Axe Murderer on September 23.  The event opens at 5pm, with the film starting at 6pm.

UNDER $100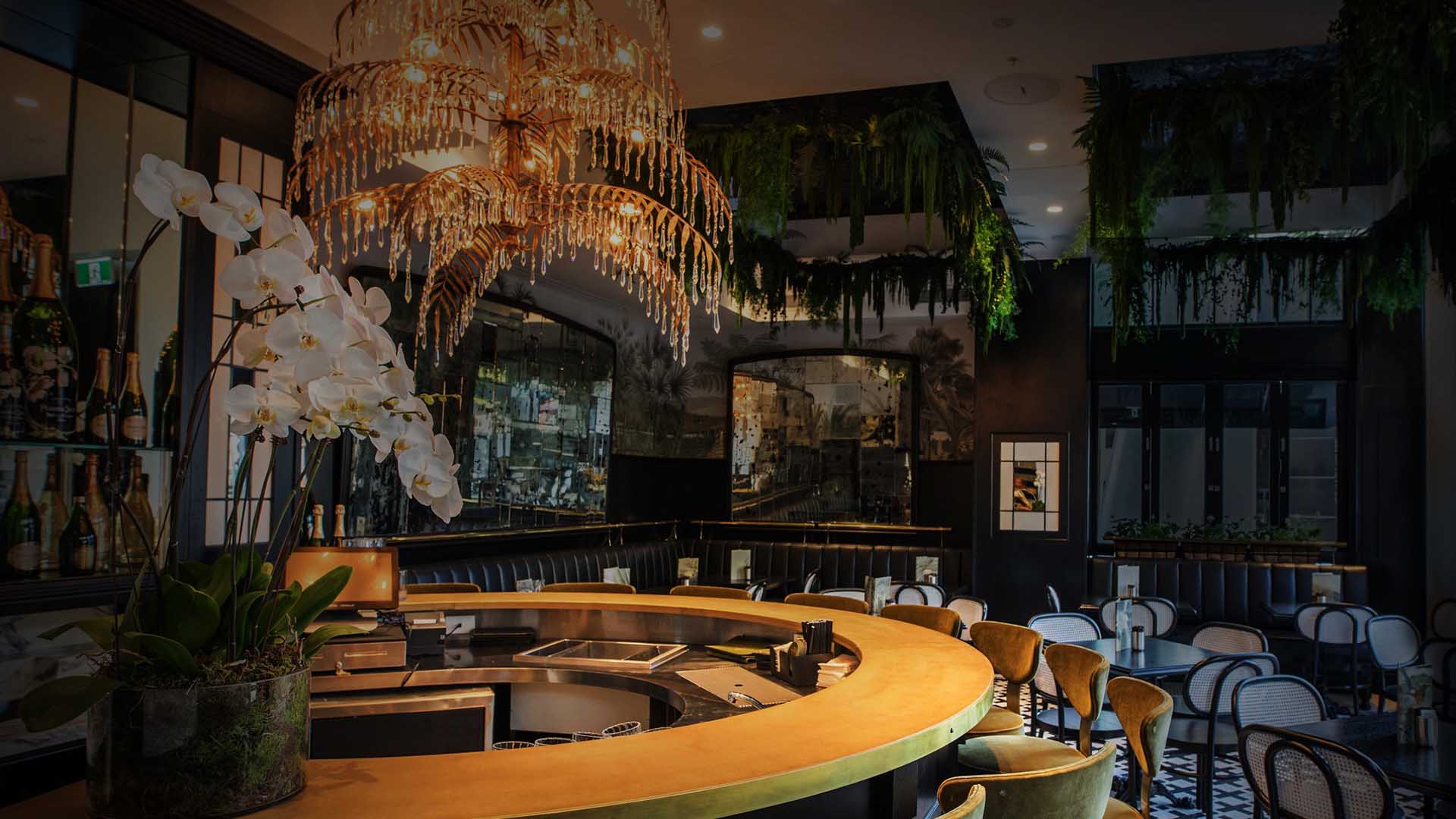 TUCK INTO STEAK AND UNLIMITED FRITES FEAST IN LUXE SURROUNDINGS
Steak and frites is a very straightforward pairing, but a great one. Some of the best combinations keep things simple, after all. It's also on the menu once a week at Emporium Hotel's Belle Époque — and the French joint has something particularly special on offer.
Head by on a Thursday night between 5–9pm, and you and your date will be able to tuck into a 200-gram black angus sirloin as topped with Cafe de Paris butter. You'll also get frites — and they're bottomless. We all know the feeling of munching through your fries, wanting more and being disappointed, so with this deal, you can eat as many as you want.
Also included is a glass of vin de table — aka red wine — with the whole dinner costing $32 per person. If you're dining with someone who doesn't fancy steak, Belle Époque's usual menu will be available. And, unsurprisingly, bookings are essential by contacting the venue.
Published on September 21, 2020 by Concrete Playground