ARTS & ENTERTAINMENT
Five Brisbane Date Ideas for This Week That Aren't Dinner and a Movie
Just think of us as your cultural wingman.
Five Brisbane Date Ideas for This Week That Aren't Dinner and a Movie
Just think of us as your cultural wingman.
Tired of the classic movie and dinner date night combo? Us too. That's why we're always on the hunt for new things to do, scouring the city for not-boring Brisbane activities — ones that are guaranteed to take your next date way beyond done-before beers at the pub. Whether you're taking someone on a second date or doing your 100th with your significant other, we've got some killer (and, yes, cute) ideas for dates to go on this week, no matter how much money you've got to spend. Just think of us as your cultural wingman. You're welcome.


FREE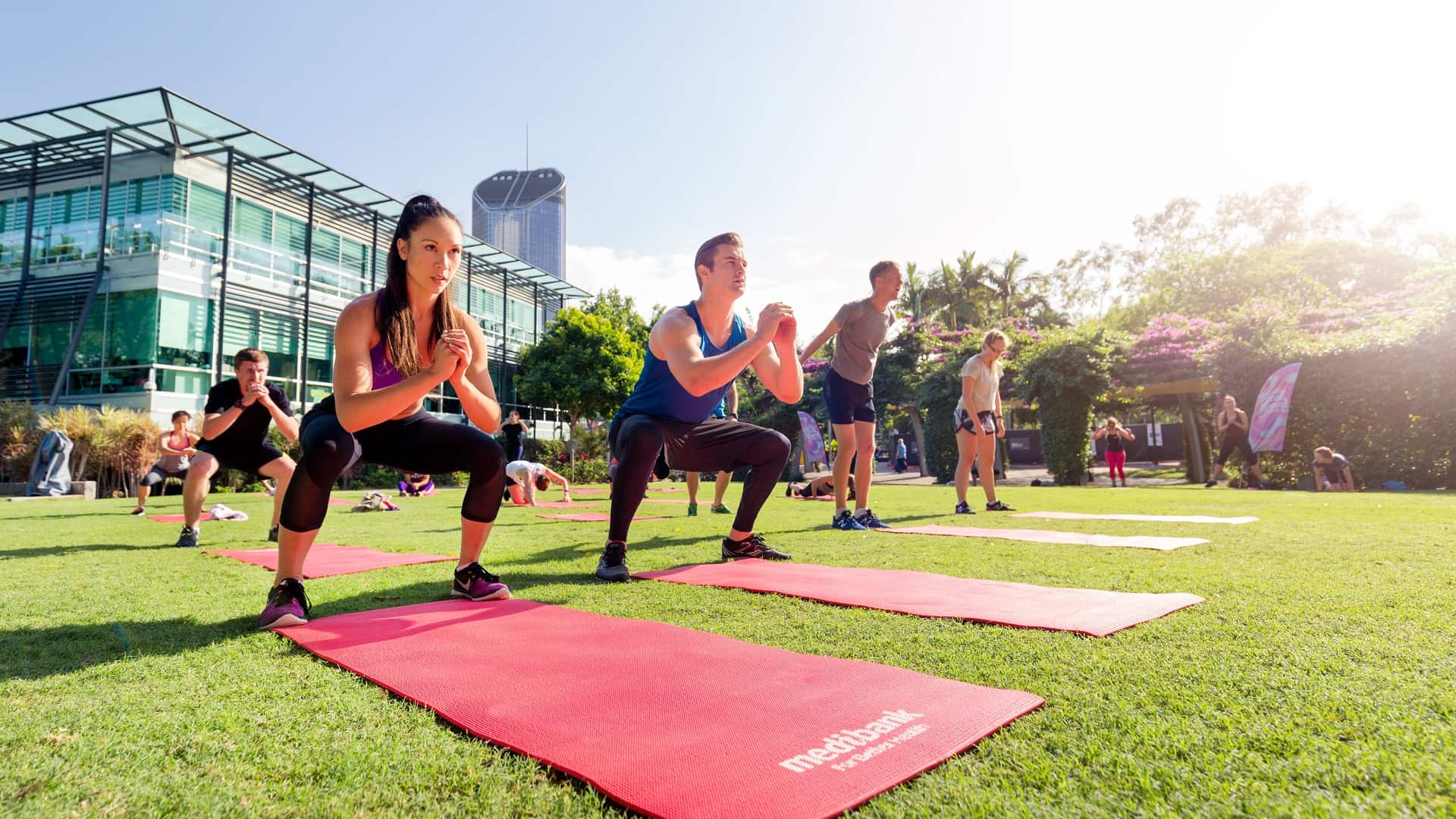 BEND, STRETCH AND DANCE YOUR WAY THROUGH A FREE EXERCISE CLASS
We all know that solid dose of 'the good feels' you get after you've done something nice for yourself/your body (like exercise). And from the end of September through until late November, you can expect those feelings to increase two-fold — or more if you turn your workout into a date with your other half.
Thanks to the return of Brisbane's Feel Good Program, the city will welcome a series of outdoor fitness classes — and, unlike that fancy new yoga studio in your neighbourhood that smells like acai berries and only serves charcoal tea, these classes are all entirely free.
Ranging from sessions to get your blood pumping (Zumba) to classes to get your zen flowing freely (yoga, tai chi), plus aqua classes held at the Boat Pool, the Feel Good Program is an initiative designed to suit any and all fitness levels.
Classes are held at both South Bank Parklands and in the city at Queens Park. BYO water bottle, towel and, where required, a yoga mat — the ones provided are subject to availability. Adapting to the times, you'll also need to register for each session in advance.
Classes happen every day except Fridays and Sundays, and they all run for between 30–45 minutes. Get started early and face the day with a 7am bootcamp session, or finish it with pilates from 5.30pm — or ballroom or Bollywood dancing from 6.30pm.
Whichever you and your partner choose, it'll have you both embracing the warm outdoors and feeling good — check out the timetable online.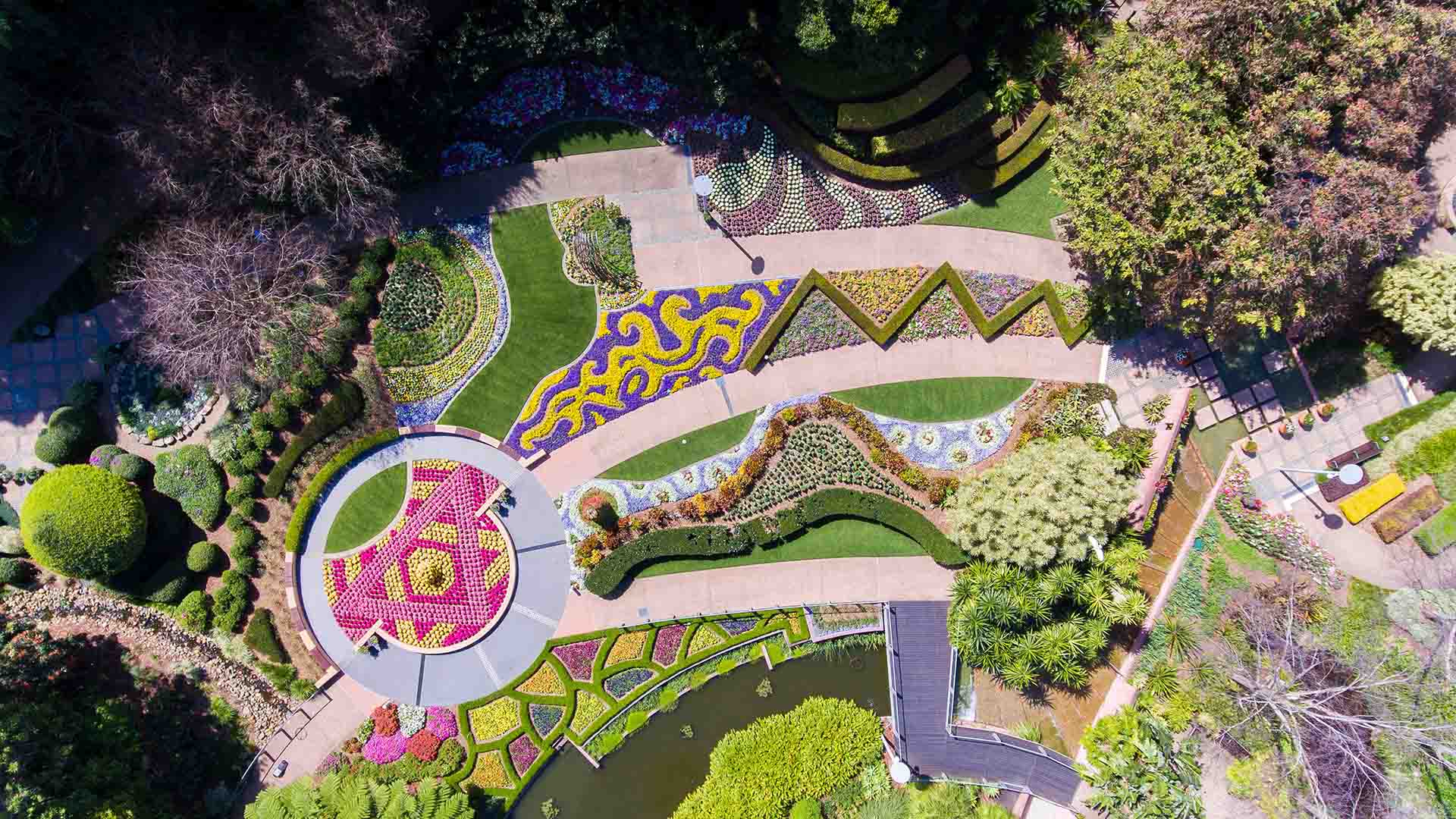 LISTEN TO LIVE TUNES IN A SCENIC SPOT
After the work-week marathon, holing up at home all weekend can be mighty tempting, especially in 2020. And while technology has gifted us with the amazing ability to get both food and entertainment without changing out of our PJs, you might still feel like sunshine and socialising. So, once a month, you and your favourite person can swap the hermit life for an outside hangout.
The Sound Society is an initiative that fills Roma Street Parkland with music. If a slow Sunday morning and afternoon accompanied by live tunes is your style, meander down to the Banyan Lawn between 11am–2pm — picnic blanket in hand.
The lineup is eclectic, with the Mimi & the Cats slated to perform on October 4. You can then head by on November 1 and December 6 as well.
While heading along is free, if you do feel like spending some cash, you can also order a picnic hamper from the Parkland's Garden Cafe to pick up on the day. Or, of course, you can bring your own.

UNDER $50

HEAD DOWN THE HIGHWAY FOR A RETRO DRIVE-IN DOUBLE
Yatala's latest retro movie night poses a dilemma. Will you show your 90s love, chat about Bettys and Baldwins, exclaim "as if?" and remember that Paul Rudd doesn't age? Or, will you wish 00s-era Lindsay Lohan was your best friend, wear pink even though it's not a Wednesday and write in a burn book? Of course, if there's a way to show your affection for both Clueless and Mean Girls, then that's an option — both films are on the bill, after all.
One borrows from Jane Austen and made a star out of Alicia Silverstone, the other is based on a self-help book and boasts Tina Fey as a screenwriter, and they're each considered high-school movie classics for a reason. They'll also be playing from 7pm on Saturday, October 3 — Mean Girls day, as fans will know — which sounds like a fetch way to spend your Saturday night.
Tickets cost $49 for a carload of six, so you can not only take your special someone along, but even make it a double or triple date. All that's left to do is jump in the car and motor down the highway.

UNDER $100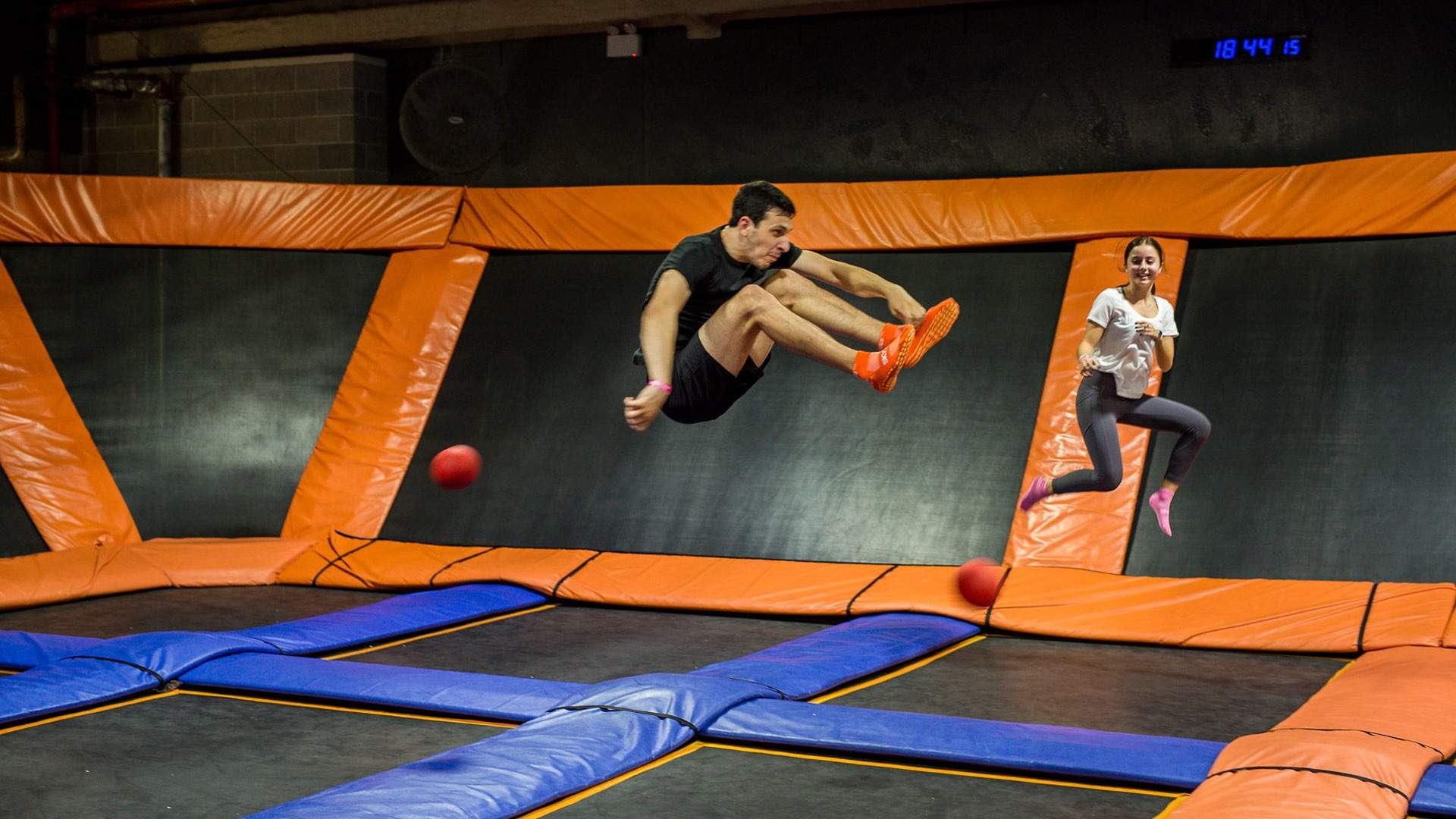 GET BOUNCING
Is there anything as simplistically enjoyable as jumping up and down? There's a reason countless musicians instruct you to do so. Skyzone at Macgregor will help you and your partner bounce until your heart's content — on huge trampolines, between huge trampolines, off of walls, while shooting hoops and while dodging balls.
And when you're done hopping around, you can also take in a game of laser tag in a massive three-storey arena. Indoor rock climbing is on offer as well, making Skyzone a one-stop kidulting bonanza. The climbing section of the gym is less serious than other climbing gyms and is more about novelty than anything else — you can climb up a giant twisting plant like Jack and the beanstalk, try your hand at a maze climb or compete for glory on a two-person speed climb.
A spot of jumping or climbing will cost you $18 each for an hour, or $36 for two hours — while laser tag costs $12 per game.

ONE BIG BLOWOUT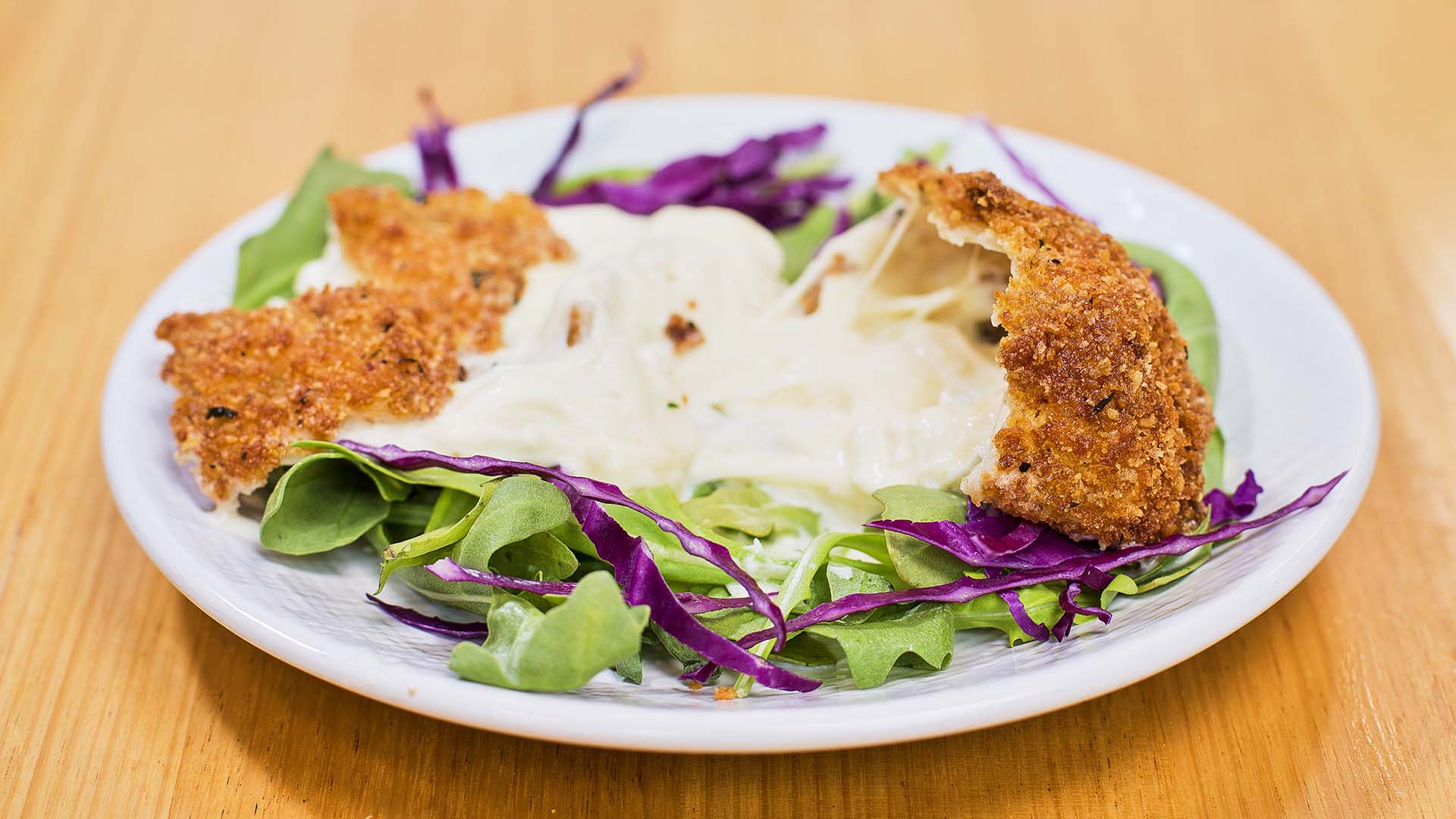 EAT YOUR WAY THROUGH A FIVE-COURSE BURRATA DINNER
As dairy loving couples already well and truly know, adding burrata to any meal automatically takes it up several notches. Add the delicious blend of mozzarella and cream to every dish as part of a five-course dinner and, well, you've got yourself quite the cheesy, indulgent and delicious feast going on.
That's what's happening at Burrata Night. Nope, that name doesn't disappoint. Salt Meats Cheese's Gasworks store is whipping up a heap of burrata-topped options on Tuesday, September 29, then letting you eat your way through them.
There'll actually be seven different dishes, including truffle and porcini gnocchetti with warm burrata; burrata that's crumbed with panko and herbs, then fried; and burrata that's been hand-stuffed with pesto, then placed on top of a margherita pizza. Or, you can try some arrabbiata spicy spaghetti topped with burrata, opt for cured bresaola and burrata with rocket, or go for the pumpkin sauce-filled burrata served on a blue cheese and mozzarella base pizza. Naked burrata with your choice of filling —truffle mushroom, pumpkin, basil pesto or chilli sauce — is also available.
The five-dish dinner will set you back $79 per person, and you can choose which five of the above choices you'd prefer. Or, you can take the plate-by-plate approach and order single serves for $19 a pop.
It all kicks off at 5pm, and booking in advance for this one-night-only affair is essential.
Published on September 28, 2020 by Concrete Playground