ARTS & ENTERTAINMENT
Five Top-Notch (and Not Boring) Brisbane Date Ideas for This Week
Just think of us as your cultural wingman.
Tired of the classic movie and dinner date night combo? Us too. That's why we're always on the hunt for new things to do, scouring the city for not-boring Brisbane activities — ones that are guaranteed to take your next date way beyond done-before beers at the pub. Whether you're taking someone on a second date or doing your 100th with your significant other, we've got some killer (and, yes, cute) ideas for dates to go on this week, no matter how much money you've got to spend. Just think of us as your cultural wingman. You're welcome.

FREE

WORK UP A SWEAT AT A FREE EXERCISE CLASS
We all know that solid dose of 'the good feels' you get after you've done something nice for yourself/your body, such as exercise. And until Saturday, December 4, you and your special someone can expect those feelings to increase two-fold.
Thanks to the return of Brisbane's Feel Good Program for spring and the beginning of summer, the city is welcoming a series of outdoor fitness classes — and, unlike that fancy new yoga studio in your neighbourhood that smells like acai berries and only serves charcoal tea, these classes are all entirely free.
Ranging from sessions to get your blood pumping (Zumba) to classes to get your zen flowing freely (yoga, tai chi), plus aqua classes held at the Boat Pool, the Feel Good Program is an initiative designed to suit any and all fitness levels. Classes are held at both South Bank Parklands and in the city at Queens Gardens, happening every day except Fridays and Sundays, and running for between 30–45 minutes. So, you can get started early and face the day with a 7am bootcamp session, or finish it with pilates from 5.30pm — or with ballroom or Bollywood dancing from 6.30pm.

UNDER $50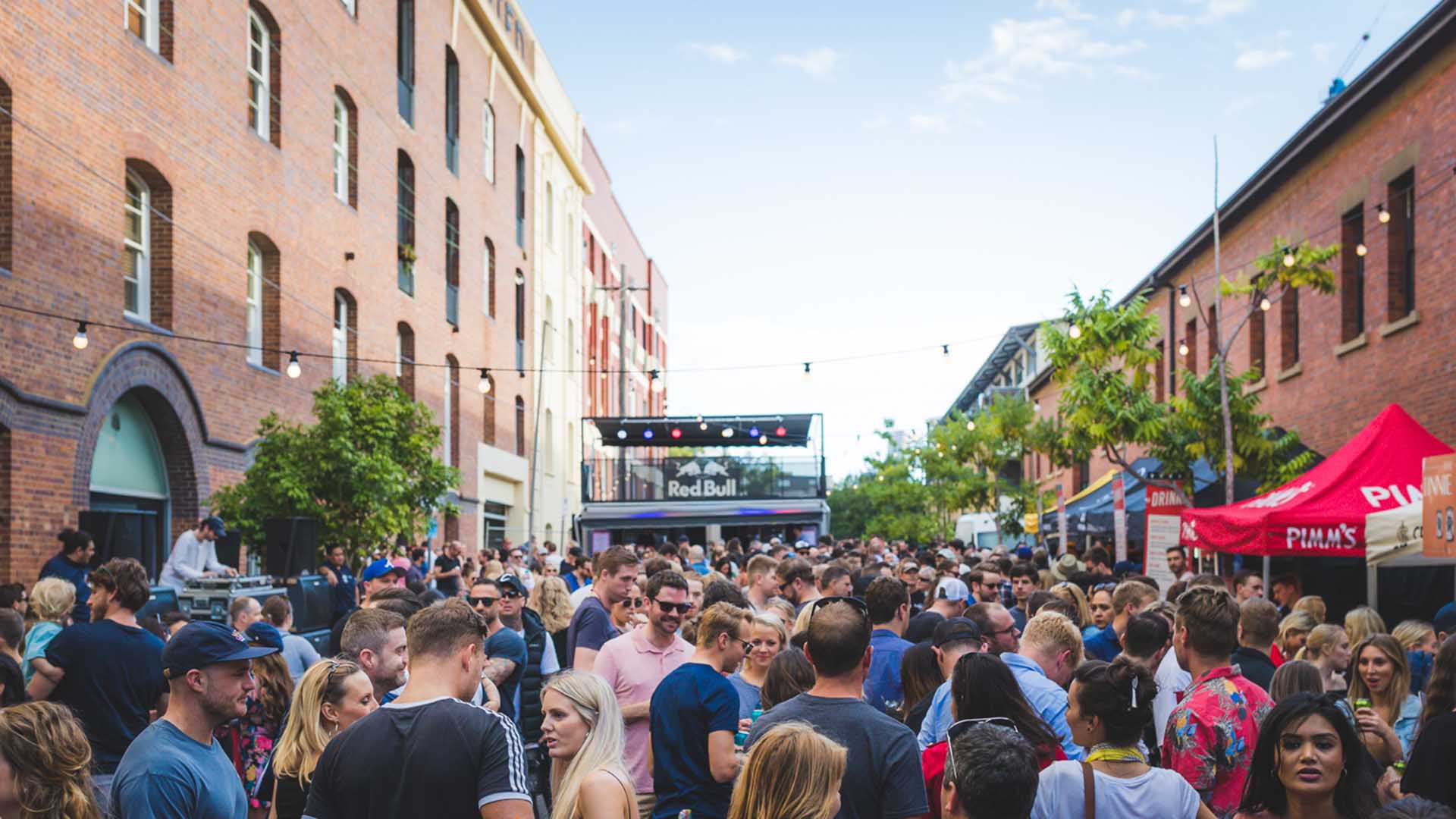 DANCE YOUR WAY AROUND A HUGE STREET PARTY
When that slice of inner-city delights known as Teneriffe was officially named a suburb back in 2010, locals threw a party to celebrate. More than a decade on and the shindig is still going strong — you know it as the Teneriffe Festival.
For its 2021 outing, the event will boast another wide-ranging lineup, aka the kind of bill previous attendees have come to expect. Taking place on Saturday, October 23, there'll be music, food, markets and more, all helping locals and visitors alike — and you and your favourite person — make the most of the bustling locale.
Chilled riverside hangouts are just the beginning. Whether you're keen on feasting, shopping, drinking or tapping your toes, you'll find it here. More than 50,000 people have attended in previous years, so you'll also find plenty of company. Sample the area's bars and restaurants, find a feast of from a food truck, hit up one of the three pop-up beer gardens, then walk around more than 100 bespoke market stalls. A packed program of local tunes will take over two stages as well.


SPEND A DAY EATING, DRINKING AND PICNICKING IN THE SCENIC RIM
When the Ekka was cancelled again for this year — for the second year in a row — no one got to throw a ball in a clown's mouth. Hopping on rides, seeing fireworks and browsing for showbags was scrapped, too. That's obviously no fun at all; however, for the farmers who were due to exhibit at Brisbane's annual show, the impact cuts far deeper.
Fancy throwing a little love towards the Scenic Rim's primary producers? Keen on a day out of town? Farmers in the region are rolling out the welcome mat and inviting Brisbanites down to the Scenic Rim Farm Gate Trail from 9am–3pm on Saturday, October 23. That's when you and your significant other can head south, hop between properties and enjoy the wares that the likes of Scenic Rim Mushrooms, Scenic Rim Brewery, Tommerup's Dairy Farm, Bee All Natural Honey, Witches Falls Winery, Christmas Creek Garlic and Tamborine Mountain Distillery have to offer.
That's just a taste of the list of producers involved — and if you'd like to get up close to some camels and alpacas while you're in that part of southeast Queensland, that's on the cards, too. The event has even mapped out a trail route online, covering 19 stops, if you need some suggestions on where to start, where to venture next and what to see.

UNDER $100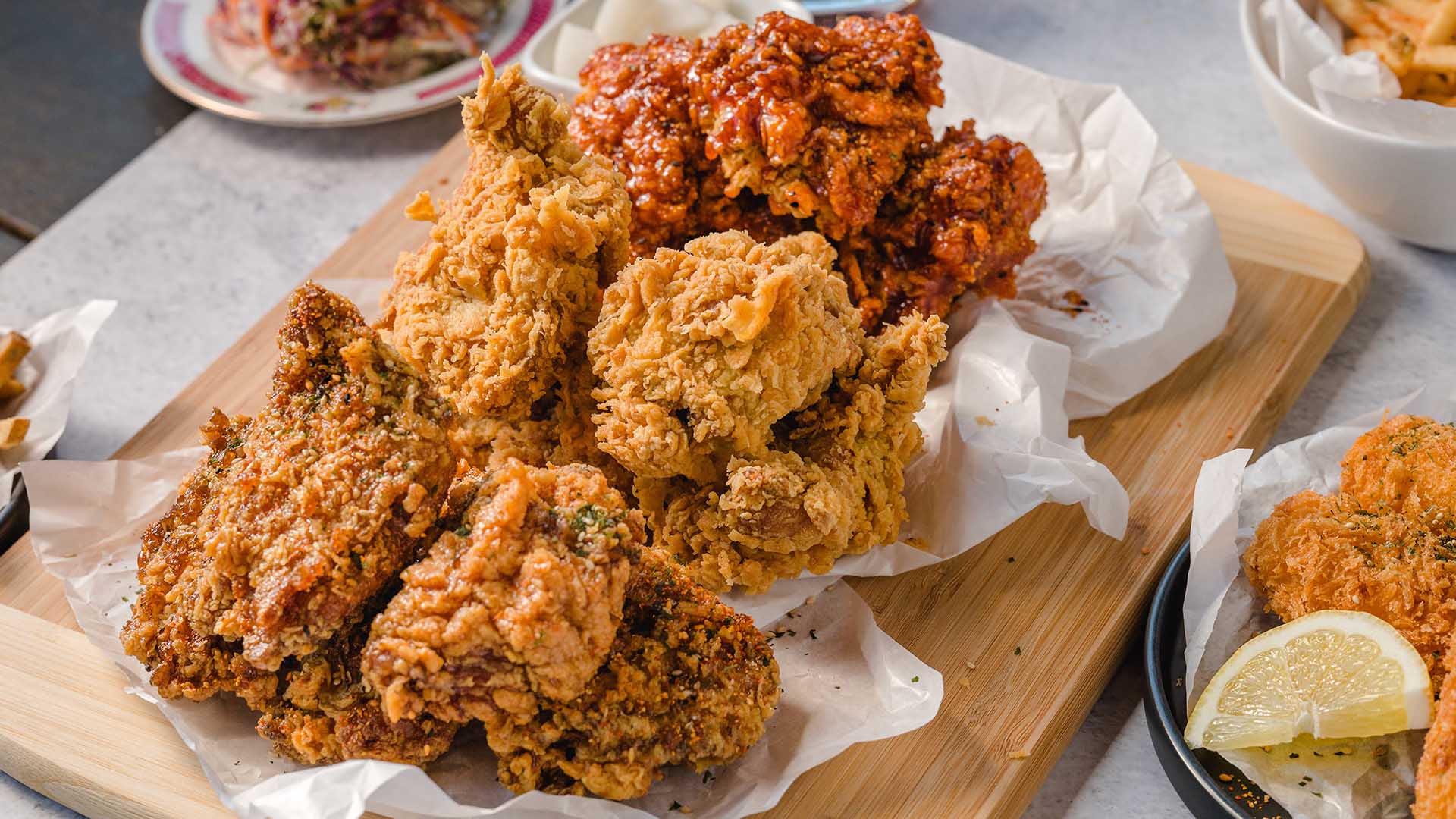 TUCK INTO ALL THE KOREAN FRIED CHICKEN AND BAO YOU CAN HANDLE
It isn't easy to eat fried chicken in moderation. The same applies to bao, too. So if you and your date are planning to take advantage of Bao Bar's new all-you-can-eat night, we have two tips for you: wear something comfortable and stretchy, and arrive hungry.
Every Tuesday evening from 5–9pm, the South Brisbane eatery is welcoming in patrons with ravenous stomachs, all for its new weekly bottomless Korean fried chicken and bao sessions. Over the course of an hour, you'll munch your way through four types of chicken, including original, soy garlic, and both regular and spicy sweet chilli. You'll also tuck into two different kinds of chicken karaage bao, as well as prawn crackers, cheese fries, kimchi fries and braised pork fries.
The full all-you-can-eat feast will set you back $26.90 each for your 60-minute feed, and you'll need to eat in — and that's all that's on the menu on Tuesday evenings. Plus, i you need something to wash all that chicken down with, Bao Bar is also doing $5 Young Henrys' Newtowner tinnies on Tuesday nights, too.

ONE BIG BLOWOUT
GET CREEPED OUT AT AN EERIE WAREHOUSE THEATRE EXPERIENCE
Imagine a fully immersive theatre experience with a choose-your-own-adventure twist — and lots of macabre nods to Edgar Allan Poe — and you'll have some idea of what to expect at A Midnight Visit. Since July, A Midnight Visit has taken over a disused Brisbane warehouse and, due to popular demand, it has extended its season till October 31.
This captivating experience is part performance, part playground and part film set, and is being brought to life across 36 rooms of an eerie Fortitude Valley warehouse. The show's intricate design, epic scale and explosive energy have proved to be a freakishly good night out for folks who enjoy unearthly delights — and yes, that includes you and your other half.
Be transported into a dream world that has been imagined by a team of 100-plus creatives including actors, circus performers, musicians, dancers and burlesque artists, plus a crew of innovative sound, film-set and costume designers. Expect an air of David Lynch, some Stanley Kubrick vibes and even a hint of Stranger Things, with a spot of steampunk thrown in for good measure. It's the largest immersive theatre piece to be staged in Australia so you can expect the experience to be a wild ride.

Top image: Tourism and Events Queensland.
Published on October 19, 2021 by Concrete Playground