ARTS & ENTERTAINMENT
Five Top-Notch (and Not Boring) Brisbane Date Ideas for This Week
Just think of us as your cultural wingman.
Tired of the classic movie and dinner date night combo? Us too. That's why we're always on the hunt for new things to do, scouring the city for not-boring Brisbane activities — ones that are guaranteed to take your next date way beyond done-before beers at the pub. Whether you're taking someone on a second date or doing your 100th with your significant other, we've got some killer (and, yes, cute) ideas for dates to go on this week, no matter how much money you've got to spend. Just think of us as your cultural wingman. You're welcome.

FREE
GO SPLASHING AROUND IN A RIVER
The Brisbane River may give our city that romantic feel, but its muddy waters are pretty off-putting for swimming purposes. There's a growing call to clean up the waterway, but with those plans still in the pipeline — and warm weather a Brissie constant — we don't have time to wait.
So, no, we're not suggesting that you and your other half take a dip in the ol' Brown Snake. Instead, we've scoped out some rivers nearby where you can take a dip in clean, healthy waters. Whether you want to hang out underneath a tumbling waterfall or picnic among tranquil rock pools, there's a cool, watery escape just waiting for you.
Head north to Maleny, southwest to Mount Barney National Park, or visit one of Queensland's three Cedar Creeks — and shake up your spring and summer beach routine while you're at it.

UNDER $50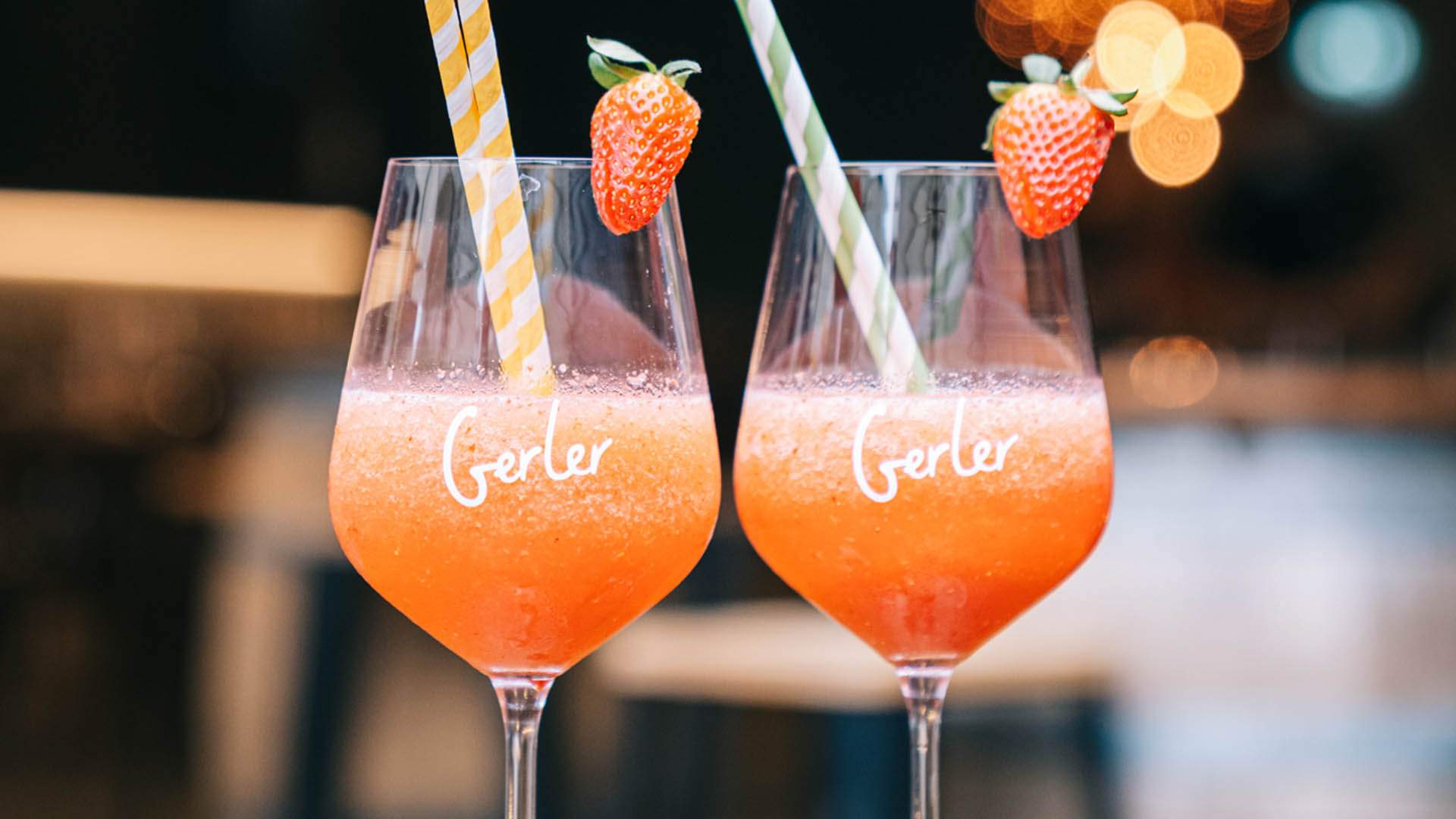 SIP FROSÉ SLUSHIES OVER OYSTERS
When you're a winery that's located in the inner city — without vines, but still with plenty of stomping — you've already given Brisbanites a very good reason to drop by. Fortitude Valley's City Winery doesn't just stand out because of its concept, however. It also serves up plenty of other excuses to get sipping, such as its new Sunday sessions.
Every week from 2.30pm, the Wandoo Street spot is now pouring frosé slushies to wrap up the weekend. 'Tis the time of year to get your booze in frozen form, thanks to the weather. It's also an excuse for you and your special someone to get slurping at the oyster bar, and to listen to live tunes by local saxophonist Ryan Livings. A DJ will also be on the decks, so expect plenty of music.
City Winery's chefs are hosting streetside barbecues as well, so you'll have something to tuck into other than seafood.


SPEND THREE DAYS WATCHING LIVE TUNES ACROSS THE VALLEY
On most days of the year, Brisbanites can wander into a Fortitude Valley venue and listen to live tunes. In most years, too, the inner-city suburb celebrates that fact in a huge way. We've all been to a Valley Fiesta. We've all been to several, in fact, because they've been filling the Brunswick Street Mall and surrounding bars with music for 24 years now — and the suburb-specific festival is back in full swing in 2021.
Running from Thursday, October 28–Saturday, October 30, this year's three-day Valley Fiesta is hitting up 23 locations with oh-so-much live music. Grab your favourite person and get ready to hop between Black Bear Lodge, The Brightside and its outdoor area, Cloudland, Greaser, Netherworld, The Tivoli, The Triffid, The Wickham and The Zoo. You'll also be heading to Backdock Arts, Birdees, EC Venue, Kings, La La Land, O'Skulligans, Press Club, Queens, Suzie Wongs Good Time Bar, The Prince Consort and Woolly Mammoth as well.
As for who you'll be listening to, the list of acts includes more than 150 artists and bands, so you can get ready to check out Blonde on Blonde, Butterfingers, Beddy Rays, Nerve, DVNA, Jesswar, VOIID and SixFtHick — plus DZ Deathrays doing a DJ set — among a heap of other names. Prices vary and tickets for each event are sold separately — and, obviously, it'll be a COVID-safe affair with the applicable capacity restrictions.

UNDER $100
GET SPOOKED OUT AT HALLOWEEN PARTIES, MARKETS AND WAREHOUSE SHOWS
There's something for every couple to get around when it comes to Halloween, whether it's sharing nauseating amounts of lollies, flexing your arts and crafts skills and fashioning yourself matching costumes, or pulling those multiple-piece (mask included) Batman and Batwoman get-ups out of storage and donning it to feel like the superhero you both are.
Trick or treating never really caught on here, but we'll be damned if we won't use the occasion as an excuse for a spooky time. And, thankfully, there are plenty of eerie events and horror-themed nights happening around town for you to dive into.
Here's a list of some of the best things going on in and around Brisbane for Halloween this year, ranging from the not-so scary (a night market and a spooky-themed game of mini golf) to the truly unsettling (a 36-room horror experience in a disused old warehouse and an eerie shipping container experience).

ONE BIG BLOWOUT

STEP INTO SOME OF THE WORLD'S MOST FAMOUS ARTWORKS
One of the world's most-visited multi-sensory experiences is coming alive in Brisbane this month. After successful runs in Sydney, Auckland and Adelaide, immersive exhibition Van Gogh Alive is bringing The Starry Night to the Sunshine State — alongside a heap of Vincent van Gogh's other artworks — as part of its Australian tour.
Van Gogh Alive creates the sensation of walking right into the Dutch artist's paintings — and you and your significant other definitely won't feel like you're just standing in an ordinary gallery. Attendees encounter van Gogh's world-famous works in fine detail thanks to Grande Exhibitions' state-of-the-art technology, which uses 40 high-definition projectors. A classical musical score accompanies the vibrant colours, too, as presented in cinema-quality surround sound.
And, as part of the experience, two of van Gogh's most popular works have been transformed into vivid new guises. So, when you see The Starry Night, you'll actually be walking through it. Love Sunflowers (the painting, as well as the plant)? An immersive Sunflower infinity room is also included.
The Brisbane season of Van Gogh Alive pops up at Northshore Hamilton from Friday, October 29–Friday, December 24 — with tickets on sale now.
Published on October 26, 2021 by Concrete Playground