ARTS & ENTERTAINMENT
Five Brisbane Date Ideas for This Week That Aren't Dinner and a Movie
Just think of us as your cultural wingman.
Five Brisbane Date Ideas for This Week That Aren't Dinner and a Movie
Just think of us as your cultural wingman.
---
Tired of the classic movie and dinner date night combo? Us too. That's why we're always on the hunt for new things to do, scouring the city for not-boring Brisbane activities — ones that are guaranteed to take your next date way beyond done-before beers at the pub. Whether you're taking someone on a second date or doing your 100th with your significant other, we've got some killer (and, yes, cute) ideas for dates to go on this week, no matter how much money you've got to spend. Just think of us as your cultural wingman. You're welcome.


FREE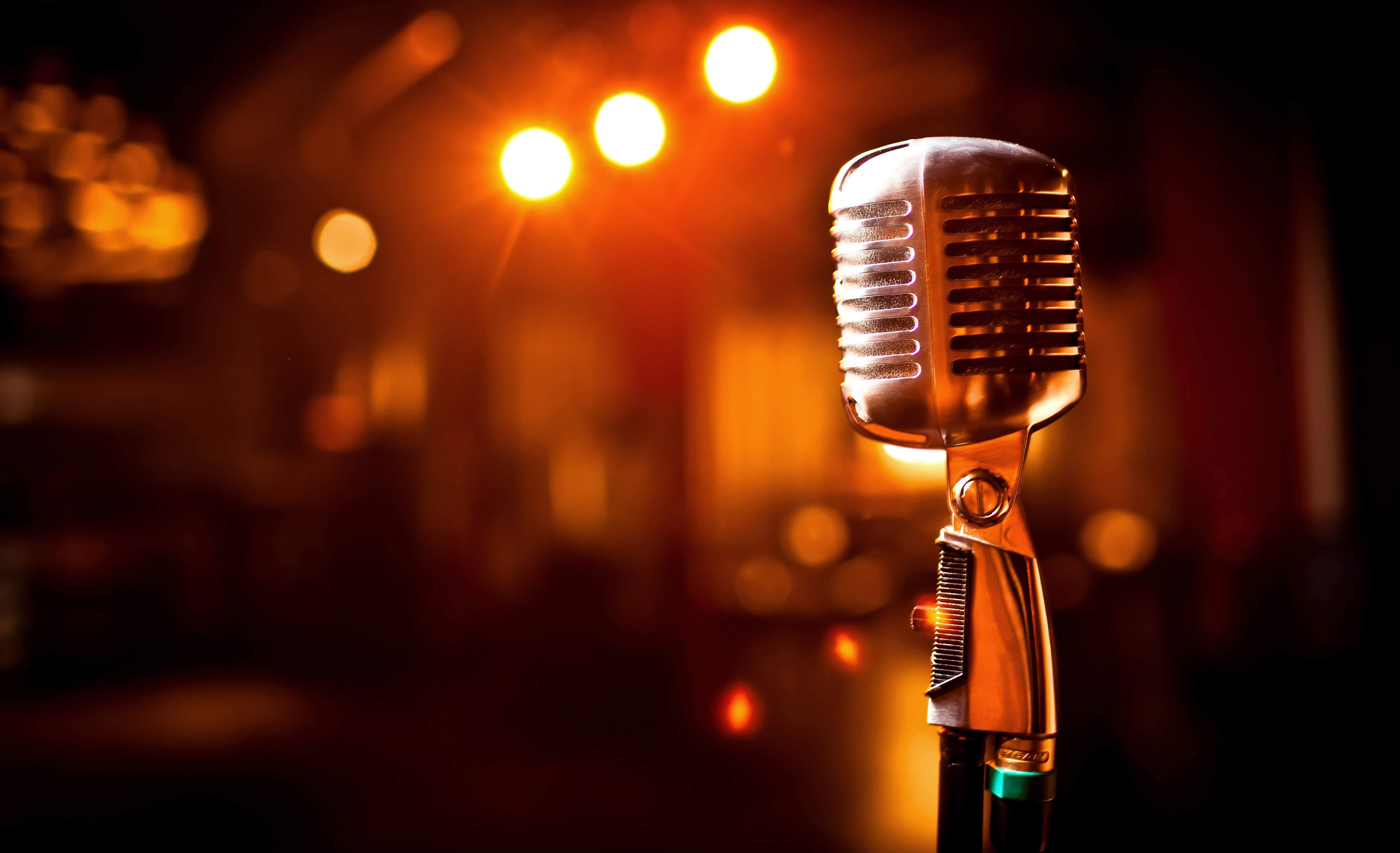 BELT OUT AN 80S TUNE
It's the decade plenty can't remember, but no one will ever forget. Whether you or your partner lived through it, you've been forced to hear about it over and over again, or you both simply love pretending you were there, we all can't get enough of the 80s — including its glorious soundtrack.
There really is just something about 80s tunes. The hair was bigger, the outfits were shinier and the ballads were more powerful, after all. The resulting songs are also mighty fine picks to belt out at karaoke, with West End's The End hosting the perfect occasion for it.
Don't Stop Believing 80s Karaoke Night will deliver exactly what its title promises — and much, much more than just one Journey song, obviously — from 7.30pm on Friday, June 28. Dressing up is encouraged given the outrageous array of outfit possibilities. And who knows, the free shindig might even help your crooning abilities.

UNDER $20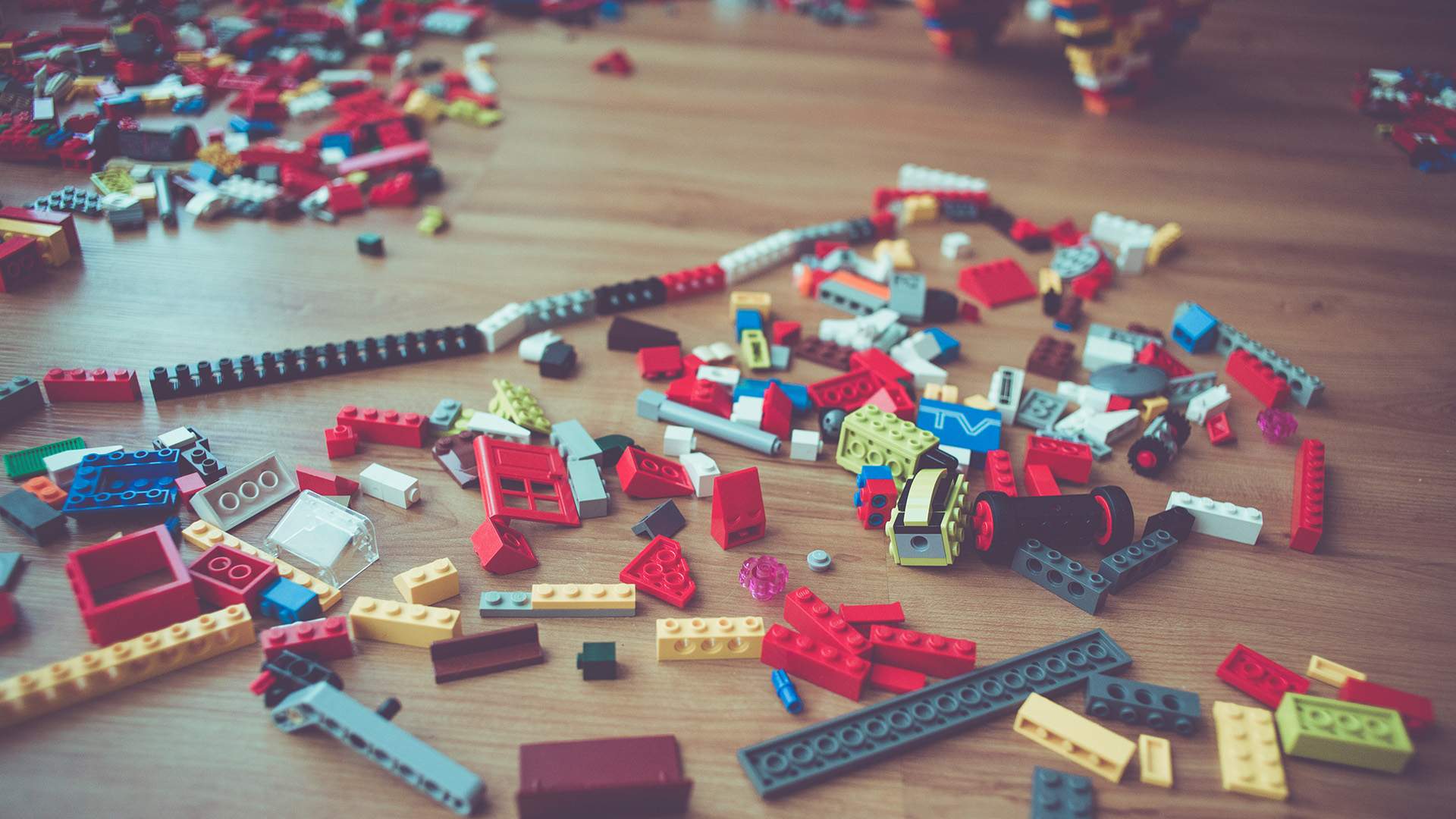 GET BUILDING OVER BEERS
Dive into a box of Lego, drink a few beers — it's the kidulting dream. Really, it's the best of both worlds, because getting older doesn't mean farewelling fun. And that's especially true when you're looking for an ace night with your significant other.
While a dedicated brick bar popped up in Brisbane at the beginning of the year, that's not your only chance to build whatever your heart desires while knocking back tipples. Semi-Pro Brewing is also getting in on the action, hosting regular Bricks and Beers nights on the last Thursday of each month.
From 6pm, you'll spend an hour working to a theme — and competing to construct the best Lego creation you possibly can. Three rounds will take place, each spanning around 30 minutes. If you've always wanted to make your mark in tiny plastic blocks, then go forth and do so.
Prizes will be awarded for creativity in both categories, and drinks will be flowing. Entry is free, all Lego is supplied, so no need to raid anyone's toy box. But bring your wallet for beverages, obviously.

UNDER $50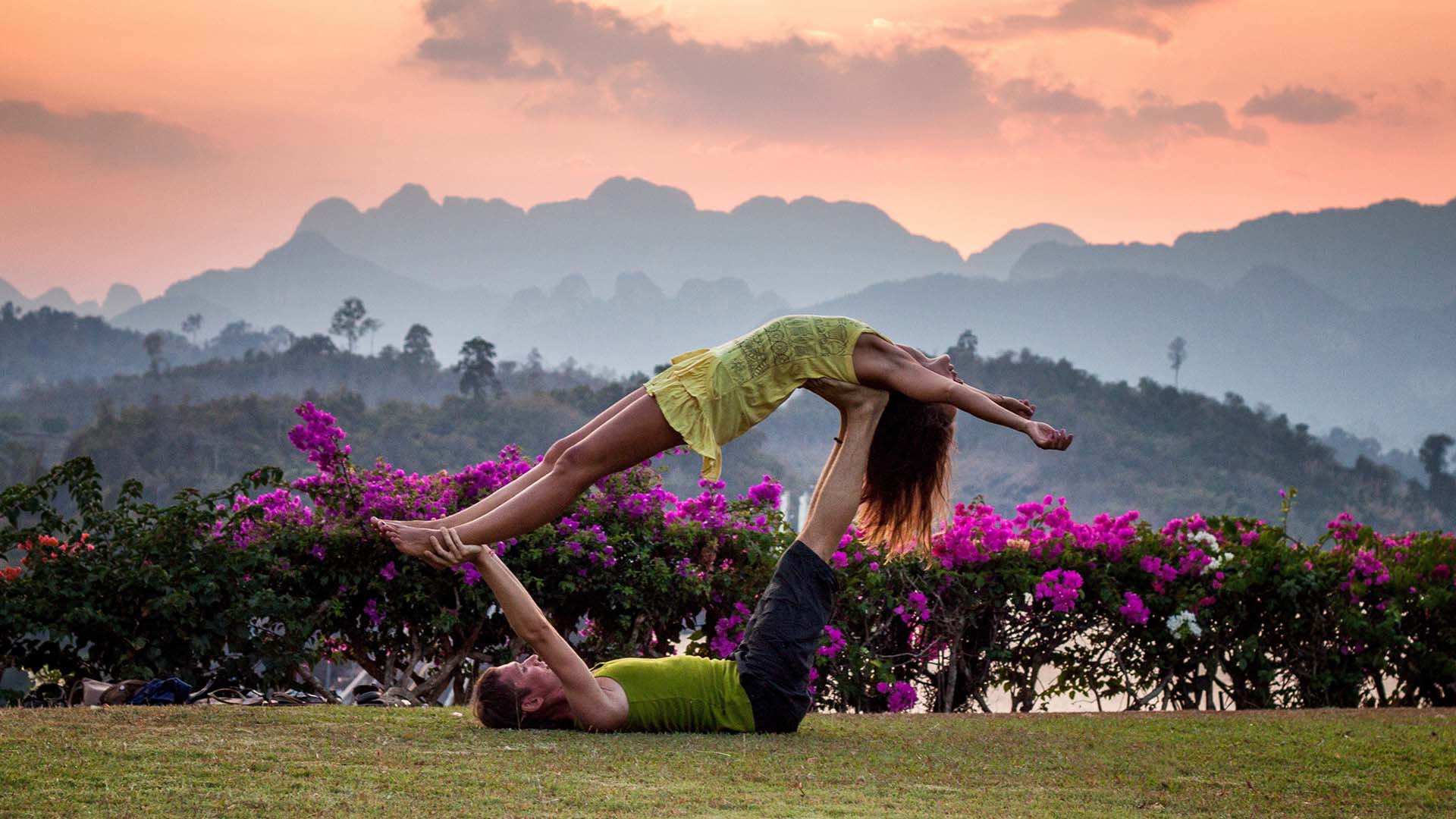 BUST OUT YOUR MOST BLISSFUL POSES
There's an international day for everything, it seems; however only one celebrates the joys of bending, stretching, meditating and bliss. Yes, that'd be International Yoga Day — which actually takes place on June 21 each year, but is being celebrated a few days or so later at the 2019 Brisbane Yoga Day Festival.
On Saturday, June 29, the Forgan Smith Front Lawns at the University of Queensland will become the least stressful place in the city, and offer up the most chill way for you and your other half to spend your day. There'll be yoga, obviously, plus everything from music to vegetarian and vegan food to markets as part of a series of world-wide celebrations.
When it comes to the main attraction, expect to improve your well-being through regular asanas, breathing and relaxation exercises, and even an on-site meditation booth. Or, try something different with tribal flow yoga dance yoga. We'll give a sun salutation to that.

UNDER $100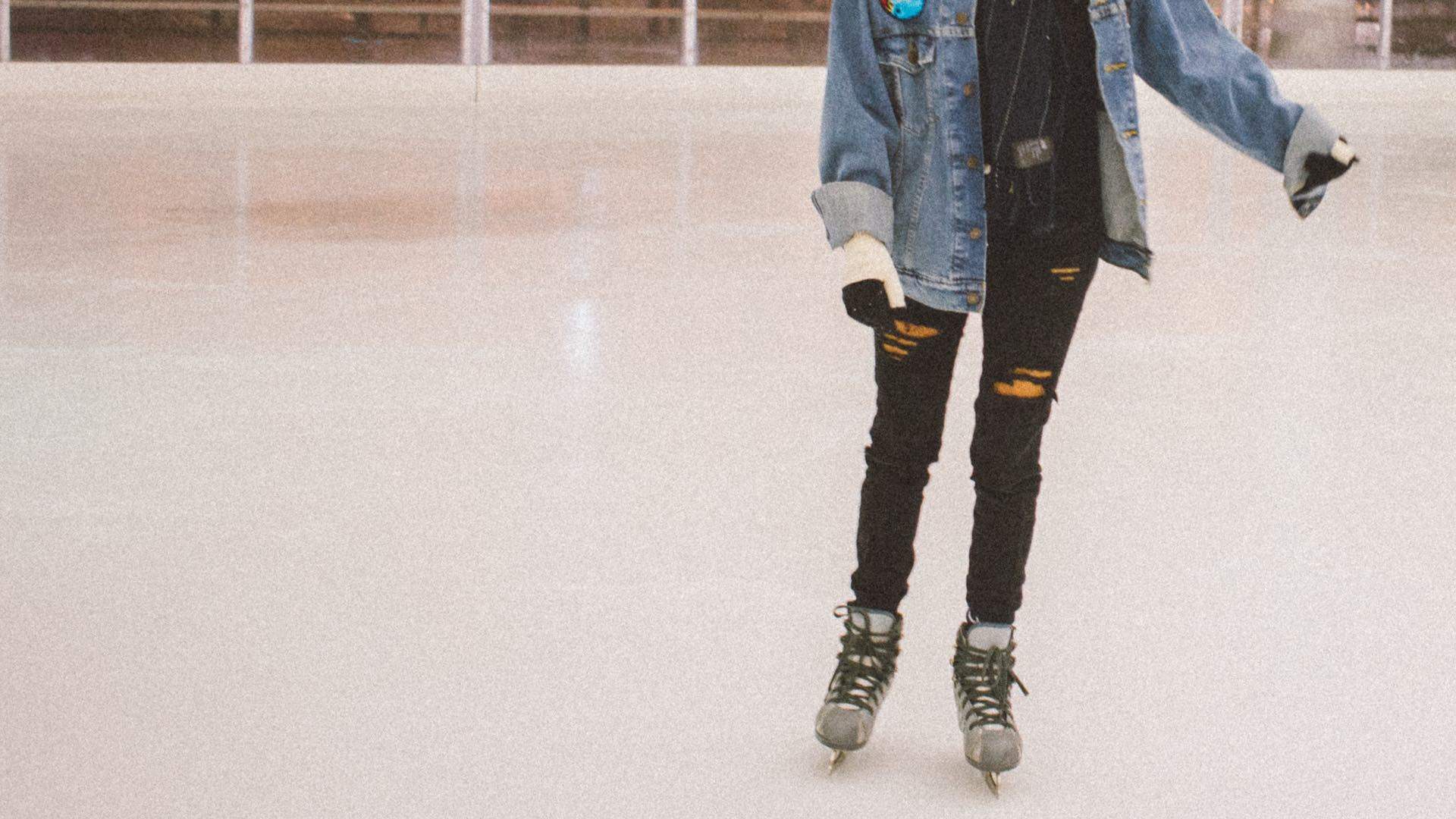 ICE SKATE AROUND THE MIDDLE OF THE CITY
Brisbane's idea of cooler weather might be much milder than most, but you can still slide across ice in the centre of the city in our warm part of the world. From Friday, June 21 to Sunday, July 14, King George Square will become a winter wonderland thanks to the return of the Skating At Brisbane Festival.
With the event back for another year, all of the frosty fabulousness Brisbanites know, love and won't find anywhere else in the CBD is back too: ice skating, obviously, but also ice sliding, rides, music, food and more. It's the next best thing to heading to Europe when it's oh-so-cool, just without the bone-chilling, teeth-chattering cold.
Plus, the lineup of events includes not only regular ice skating, but a romance-themed 'date and skate' night each Tuesday, as well as an 'Ice Ice Baby' 90s and 00s disco evening every Thursday.
In previous years, the food offerings also included German sausages, espresso martinis gluhwein (aka warm, mulled, spiced wine), so prepare to really feel like you're abroad. Entry to the area is free, but you'll have to pay for all of the fun stuff, with the fest open from 10am–9pm Monday to Wednesday, 10am–10pm on Thursday to Sunday.


EAT ALL OF THE SCHNITZELS
Among the English language's best phrases, 'all you can eat' ranks up there with the best of them. It'd sound great in any language, of course, and you and your favourite person might hear it in German on Saturday, June 29 and Sunday, June 30 — aka 'so viel du essen kannst'.
Specifically, you might hear either version at Munich Brauhaus, The Bavarian and the Bavarian Beerhaus, which are all offering an appropriate stuff-your-face deal. For a two-hour sitting, you can tuck into as many schnitzels as you can stomach. Served on a platter, there are three varieties on offer: the uber schnitzel, which is decked out with rocket, semi-dried tomato and parmesan; the jager schnitzel, as topped with wild mushroom ragu; and the good ol' parmigiana, which obviously comes with melted mozzarella, tomato sauce and ham. Talk about good schnitt.
The special costs $39 per person, also includes unlimited mashed potato and potato salad — yep, both hot and cold spuds — and is available for bookings of at least two people. You do need to book, however, so gather the gang, get planning, and make a date with a German beer house in Bowen Hills, South Bank, Chermside or on Eagle Street.
Published on June 25, 2019 by Concrete Playground