ARTS & ENTERTAINMENT
Five Brisbane Date Ideas for This Week That Aren't Dinner and a Movie
Just think of us as your cultural wingman.
Five Brisbane Date Ideas for This Week That Aren't Dinner and a Movie
Just think of us as your cultural wingman.
---
Tired of the classic movie and dinner date night combo? Us too. That's why we're always on the hunt for new things to do, scouring the city for not-boring Brisbane activities — ones that are guaranteed to take your next date way beyond done-before beers at the pub. Whether you're taking someone on a second date or doing your 100th with your significant other, we've got some killer (and, yes, cute) ideas for dates to go on this week, no matter how much money you've got to spend. Just think of us as your cultural wingman. You're welcome.


FREE
WATCH — OR TAKE PART IN — A FREE DANCE FESTIVAL
What do you do when wild weather hits, Brisbanites? Watch the radar to see just when and where it'll strike? Stay glued to your couch? Come up with a new festival of contemporary dance? The latter was Kate Usher and Glyn Roberts's answer in 2017, and after a successful first three outings, their venture is returning for a fourth time in 202p.
Yes, things are getting stormy on the stage instead of in the sky again (although, given the time of year and the weather of late, the latter is still likely to happen as well). Until Saturday, February 29, Supercell: Festival of Contemporary Dance Brisbane is taking over a number of Brisbane locations — such as  the Queens Street Mall, Anzac Square, Bunyapa Park, New Farm Bowls Club and Rumpus Room Shed — for a repeat bout of frenetic footsteps.
Celebrating Queensland's place in the dance world, the festival brings together local and international artists, performances, workshops and conversations. Highlights include Mine!, a piece that uses dance, Lego and Tonka trucks to respond to Australia's reliance upon coal; City Horses, a participatory piece that encourages you and your partner to join in and, well, dance through the city like horses; and The People's Dance Party, which is exactly what it sounds like.
And, in a new initiative for 2020, Supercell is completely free to attend.

UNDER $20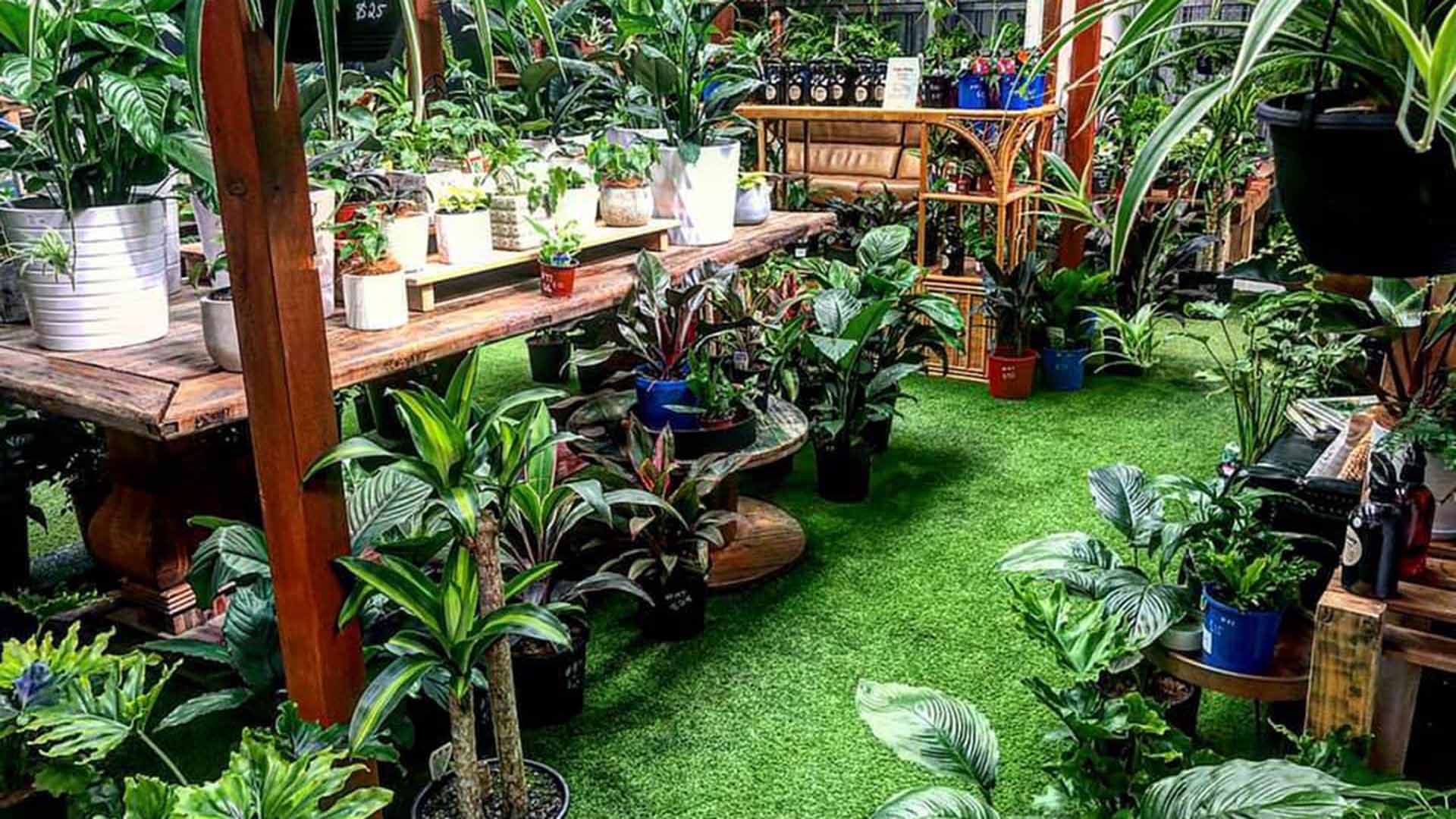 SHOP FOR GREENERY OVER A FEW DRINKS
Last year, VEND Marketplace added a new space dedicated to plants. Its mission: to help you and your other half fill your home with all types of greenery. And to help you do just that, it's hosting another of its regular — and huge — sales.
Welcome to the Greenhouse, as the area is aptly known. The place where gardeners' dreams come true, it's upping the ante from 8am on Saturday, February 29. That's when the 250-square-metre indoor garden will be slinging its green babies at a special one-day event — and yes, there'll be succulents, cacti, indoor plants, hanging plants, outdoor plants, pots and more.
Plenty of plants will be on sale for less than $12, and there'll also be juice, smoothies, tea, coffee, beer and wine to drink. Plus, if you can find a hidden jungle animal, you'll nab yourself a free piece of greenery.

UNDER $50

SLURP UP BOOZY ESPRESSO MARTINI SOFT SERVES BY THE RIVER
Just when you and your special someone thought you'd used every excuse there is to drink espresso martinis — different flavours, different festivals, because it's Friday, because you're tired — along comes a new one. And, let's face it, boozy espresso martini soft serve isn't the kind of frozen cocktail treat that you get to have every day.
The chilled, caffeinated delight is on offer at Riverbar and Kitchen for the month of February, as part of a month-long party the riverside venue has dubbed 'pool bar'. Sadly, there isn't an actual pool, so keep your togs at home. But there are a whole heap of inflatable animals and deck chairs, as well as a menu that might make you think you're sitting by a spot of water that isn't just the Brisbane river.
In addition to the soft serve, you can tuck into other frozen drinks and vodka cocktails — plus snacks like charred corn on the cob paired with chipotle mayo, potato scallops covered in chicken salt, prawn po'boys, and both Cubano and haloumi and portobello mushroom sandwiches.
Entry is free, with the pool bar vibes hanging around every day until February is out. Heading by on weekends is recommended, though, with live music also on the bill.

UNDER $100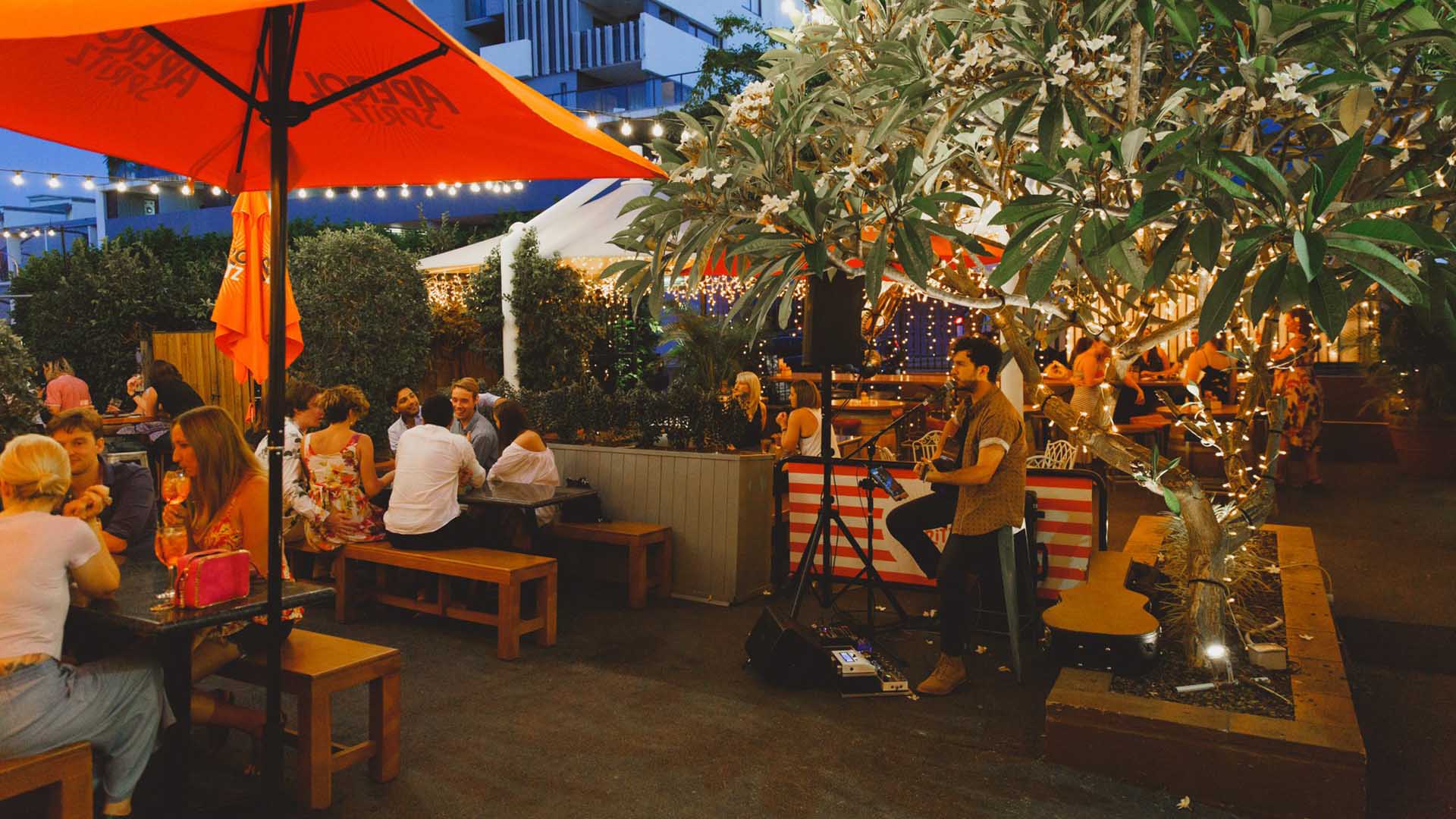 DRINK YOUR WAY AROUND A GIN FESTIVAL
Once, not that long ago, Brisbane had never played host to a gin festival. Now, that's definitely no longer the case. They seem to pop up every few months, alongside plenty of other regular gin-focused nights, gatherings and parties. We do have several bars solely focused on gin in this city of ours, after all.
They all have one thing in common, of course: oh-so-many juniper spirits. And another: oh-so-many G&Ts. That's exactly what's on the menu at Pig 'n' Whistle Brunswick Street's gin-fuelled addition to the fold, aka its returning Ginfused Festival.
Taking place from 1–7pm on Saturday, February 29, this patch of the Valley will become a gin mecca — complete with plenty of artisanal gins, a heap of cheese and charcuterie to help soak up the botanical booze, free cocktail masterclasses and live music. Distilleries including Tanqueray, Brookie's, 23rd Street, Four Pillars, Nosferatu, Jinzu, Winston Quinn and more will be slinging drinks, and entry is free.
You and your significant other can also purchase a $40 or $45 package in advance, with the first including five drink tokens and the second nabbing you two beverage tokens and a charcuterie plate.

ONE BIG BLOWOUT

HEAD TO A SAUCY CIRCUS AND CABARET SHOW
Roll up, roll up, the big top is here — but when you and your date step into Infamous' spiegeltent, you're not stepping into an ordinary circus. A blend of acrobatics, clowning, dancing, comedy, cabaret and burlesque, this is strictly an adults-only affair.
Think performers getting a little risqué, acrobats with ripped abs and displays of raunchy dancing, as well as death-defying acts with a devilish dash and plenty of cheeky laughs. Yes, this is a show that comes with a word of warning, so prepare for a two-hour stint of naughtiness that ramps up the indulgence and the hedonism — and the sauciness as well.
After packing out previous seasons on the Gold Coast and in Brisbane, Infamous hits Helensvale until Sunday, March 8. You'll find its big top at Westfield Helensvale, with performances running from Thursday to Sunday during its six-week stay — and with tickets ranging from $39.85 all the way up to $247.35 for the best seats in the house.
Published on February 26, 2020 by Concrete Playground