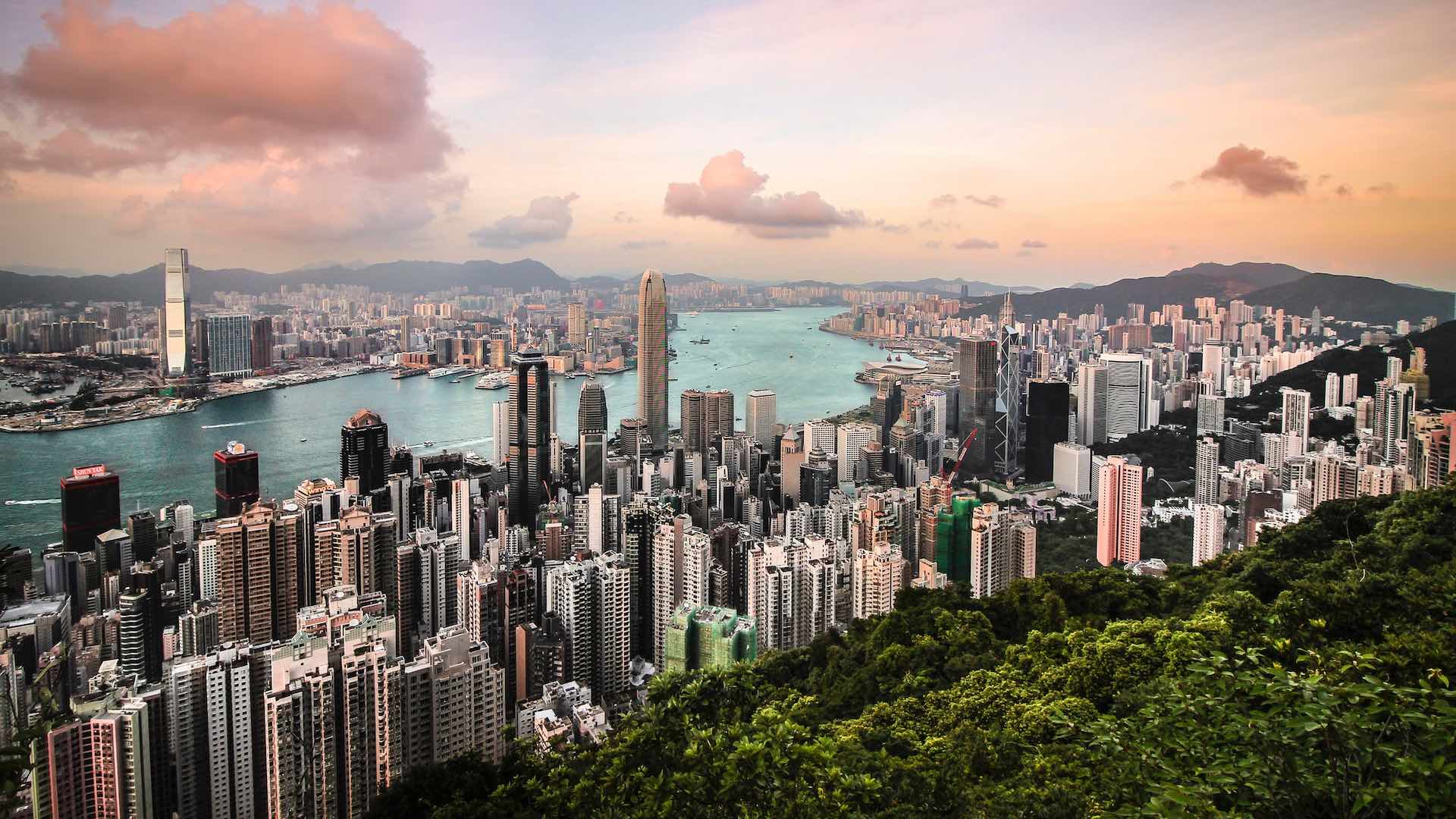 Bright lights, big city — with so much more to see and do than you'd think.
An Insider's Guide to Hong Kong
It's not in many global cities that you can walk to the top of a mountain at sunrise, be back in the heart of the city for breakfast, and while away an afternoon on a secluded beach.
In Hong Kong, you can do it all in just a single day. And the next day won't be any less exciting — whether you spend it hopping between blue-chip international galleries and local independent ones; hitting up bustling dumpling dens or elegant fine diners; or taking a stroll along the majestic Victoria Harbour.
While it might be better known as a fast-paced urban jungle — and there's no denying that, in many ways, it is — there's so much more to Asia's world city than meets the eye. Whether you're wanting to live it up in a luxurious hotel, have epic outdoor adventures or explore the thriving local arts scene, you can do it all right here.

There are currently restrictions on international travel due to COVID-19. Stay up to date with the latest health advice at the Health Department website.

WHEN TO GO
You can experience the beauty of Hong Kong at just about any time of the year — though with its subtropical climate, the most temperate weather usually arrives between October to December. However, the vibrant city really steps things up a notch in March, during its annual Arts Month. This citywide celebration of all things creative can be encountered in just about every corner of the city, with everything from street art festivals transforming suburban landscapes to large-scale art fairs showcasing works by some of the biggest names in the art world.

DID YOU KNOW
Hong Kong is made up of over 250 islands, and only around 30 percent of it is actually urbanised. Futher, around 40 percent of the land is protected as country parks. As such, there are plenty of opportunities to disconnect and get up close to nature. There are hiking trails all around the city, as well as secluded beaches, sleepy (but charming) islands and even a UNESCO Geopark that will make you feel a world away from all the hustle and bustle.

SPENDING MONEY
Trips to Hong Kong can go either way on the wallet. If you're on a budget, you'll find plenty on offer, from scenic trails to hole-in-the-wall dumpling and noodle spots that will keep you fuelled throughout your stay. Alcohol isn't taxed in the city, so you can also party without dipping too much into your pocket. If the word 'budget' doesn't exist when you travel, you're also in luck — Hong Kong is a luxury playground, with no end of designer boutiques and fine dining establishments to keep you busy.
DON'T MISS
No trip to Hong Kong would be complete without a ride on the Star Ferry. This historic mode of transport offers the best views of the city's high-rise skyline as it crosses Victoria Harbour from Central to Tsim Sha Tsui. The ultra-regular service takes just over 10 minutes to get you from one side to the other, with a ride each way setting you back the equivalent of about 50 cents. Hot tip: time your trip for sunrise and nab a place on the top deck for some of the best photos you'll get all trip.
CHOOSE YOUR PERFECT ITINERARY
So much to do and so little time — it's always the way when you're on holidays. Let us help you fine-tune your itinerary of eating, drinking and adventuring and ensure not one moment of your precious annual leave is wasted.
Our art guide includes all the must-see things to experience Hong Kong's booming creative scene, while our luxury guide showcases the very finest things to see and do if you're living large. If it's adventure you're after, head to our explorer's guide, which is packed with things to eat, see and do that will make you feel like a Hong Konger.
Want to get a taste of it all? Mix and match from the below to create your perfect itinerary.
WHERE TO STAY
Hong Kong's excellent public transport network — no to mention its small size — means that no matter where you stay, you're never too far from the action. Luxury hotels don't come much more swanky than they do here, and leading the charge is the recently opened Rosewood on the edge of Victoria Harbour, which has set a new standard in extravagance in a city already abundant with it. On Hong Kong island, The Upper House, designed by renowned Hong Kong architect Andre Fu, has long been a byword for elegance among the city's social set.
For a more boutique feel, the art deco-inspired The Putman houses 28 apartment-style rooms and suites in the heart of Central. In Kowloon, Eaton HK provides elevated eco-focused lodgings and a year-round arts calendar that provides a platform for local creatives.
Looking to get away from it all? Hyatt Regency in Sha Tin offers the feel of a luxe resort among the verdant peaks of the New Territories. For a charming beach retreat, head to The Pier  on the shores of Sai Kung. Or, kick back at the nine-room, boutique Tai O Heritage Hotel, set in a beautifully maintained colonial building overlooking the historic fishing village of Tai O.
FIVE MUST-HAVE EXPERIENCES
Whatever you do, don't leave Hong Kong without ticking these off your list.
To find out more — and to start planning your post-pandemic trip — head to the Hong Kong Tourism Board website.
Images: Florian Wehde (Unsplash), Aleksandar Pasaric (Pexels), K11 Musea (supplied), Alex Azabache (Pexels), Hong Kong Tourism Board, Shuja Official (Unsplash), Tai Kwun (supplied), Vernon Raineil Cenzon (Unsplash), Hong Kong Tourism Board.