FOOD & DRINK
Six Grown-Up Easter Treats to Hunt Down Around Brisbane
You're never too old for this Easter hunt.
Six Grown-Up Easter Treats to Hunt Down Around Brisbane
You're never too old for this Easter hunt.
We reckon you're never too old for Easter. Let's be honest, when an occasion involves copious amounts of chocolate, that's something that you never outgrow (and if you claim you have, we call fibs). Sure, egg hunts and bunny ears seem better suited for kids; however there's still plenty of tasty concoctions that'll make even the most mature among us start salivating. You just need to know what to look for — from hot cross doughnuts to Easter brownies an one OTT chocolate egg.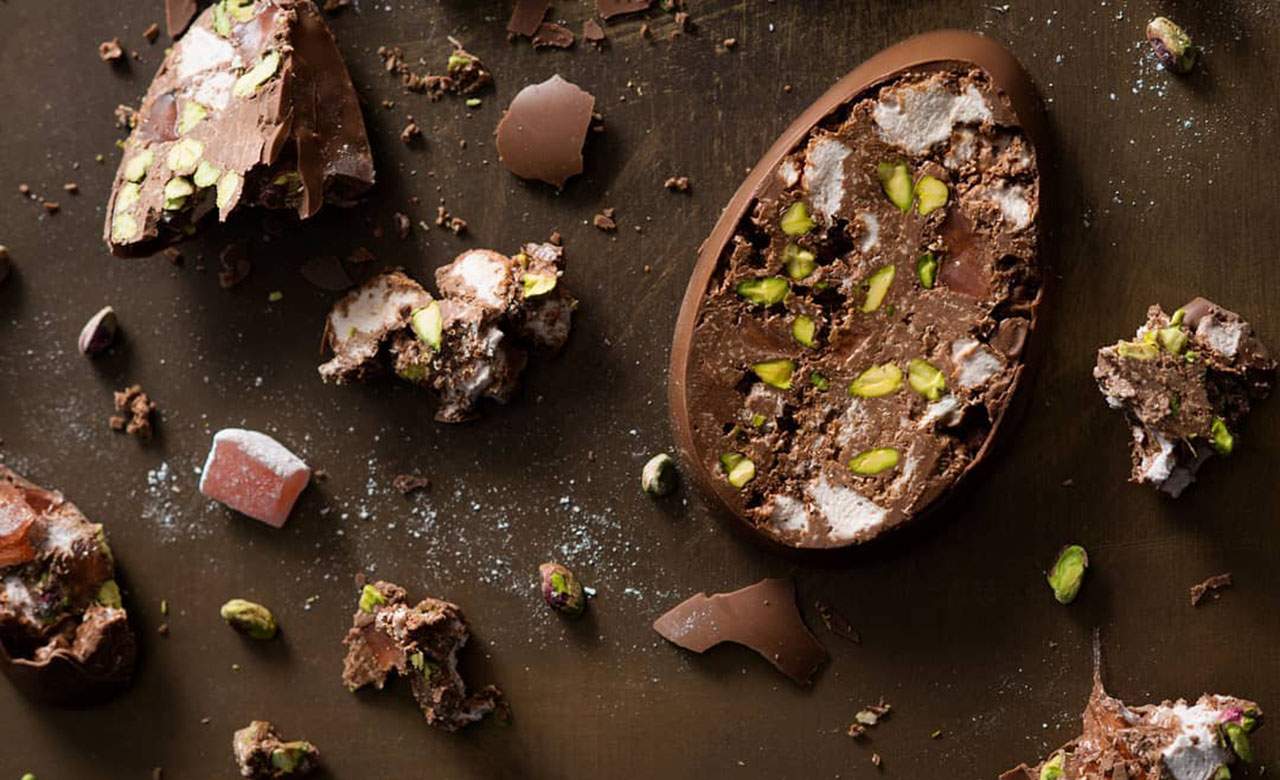 Not content with handcrafting some of the best chocolate Brisbane has seen all year round, New Farm Confectionery dial the deliciousness up at Easter. More than a few delicacies grace their menu, so prepare to be spoiled for choice. Their honeycomb and rocky road eggs ($32 each) take treatin' yo'self to the next level. Available in milk, dark and white coverture chocolate varieties, and worlds away from the kind of choccies you'll find wrapped in foil, they're equal parts yum and fun. Also on the menu: chocolate bunnies ($30 each) filled with gooey salted caramel. You'd best get in quick though — these melt-in-your-mouth beauties usually sell out.


The Munich Brauhaus, The Bavarian and The Bavarian Beerhaus trio of watering holes are home to more German brews than you could dream off — and more German food, too. Usually, that means tasty pork dishes and traditional pretzels, but the three venues are giving the latter an Easter-themed twist. That'd be the next great baked good mashup: the cinnamon doughnut-pretzel ($11). It's soft and chewy like a doughnut, shaped like a pretzel, and served with chocolate dipping-sauce and mini Easter eggs. Grab one for four days only, between Friday, April 19 and Monday, April 22.


Riverside restaurant Stokehouse has been re-imagining its signature dessert The Bombe for Easter for a few years now, but this sounds like its best version yet. Pastry chef Lauren Eldridge has used the traditional flavours of Easter to make the dessert: a dome of chocolate parfait sitting atop mandarin sorbet and covered with toasted meringue and fresh raspberries. This twist on a cult favourite — the Bombe Alaska — is available for $21 at the South Bank restaurant from Monday, April 15 to Wednesday, April 24, including during Easter Sunday lunch.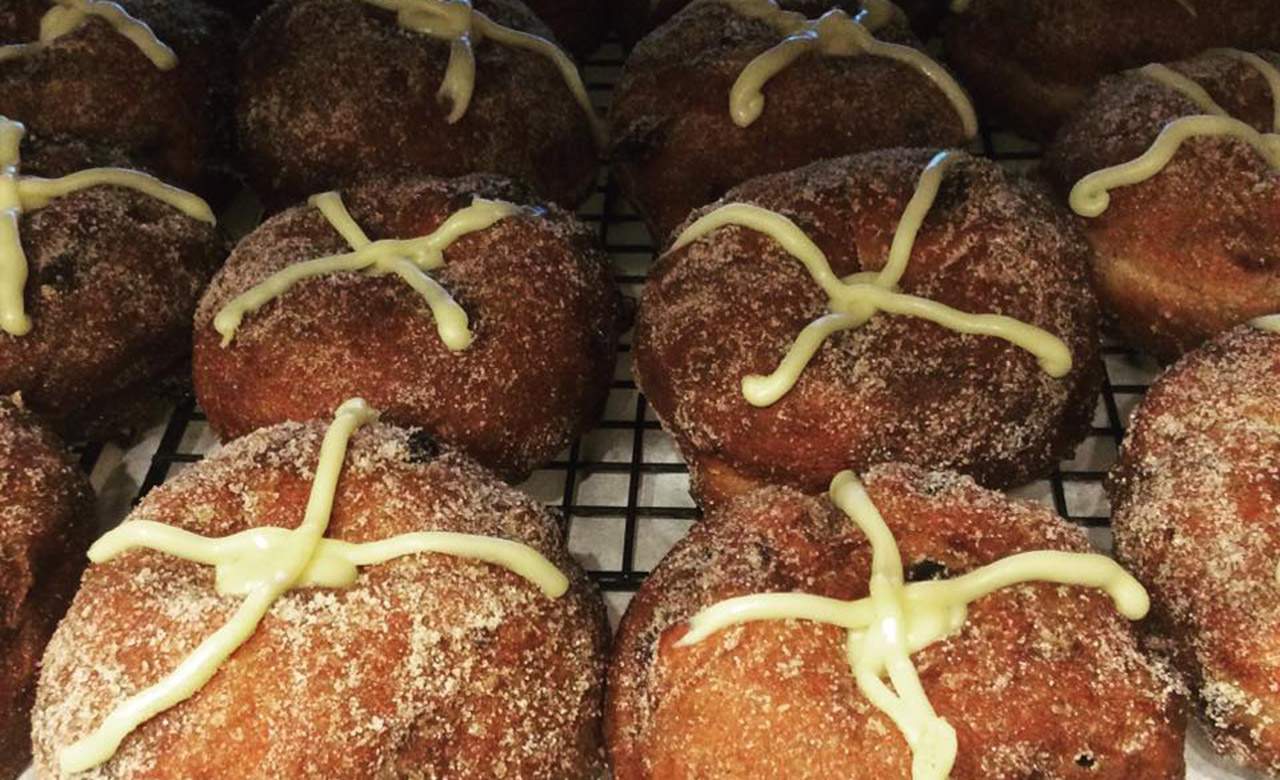 Yes, it had to happen. Brisbane's favourite sweet treat just had to get an Easter-themed twist, and the folks at Flour & Chocolate are behind it. Hot cross doughnuts are exactly what they sound like — and this year the Morningside and Northgate bakeries are stuffing its mashup treats with raspberry jam. It's a best of both worlds dessert, the kind you have when you can't decide between equally delicious options and wish they'd just blend together. For those also eager for some bakery-fresh regular hot cross buns, F&C has those too.

DRAGON EGG AT SAKÉ
Taking three days to make, the signature Dragon Egg dessert ($25) at Saké in Sydney has more than a bit of a cult following. It's a chocolate shell filled with almond, passionfruit, milk chocolate and white chocolate. A light gold dust finishes everything off and the egg comes served with miso caramel sauce, under a pouring of liquid nitrogen — so it can be broken open with a mere spoon. Usually only available down south, over Easter you'll be able to order the Dragon Egg at Sake Eagle Street Pier, but only from Monday, April 15 to Sunday, April 29.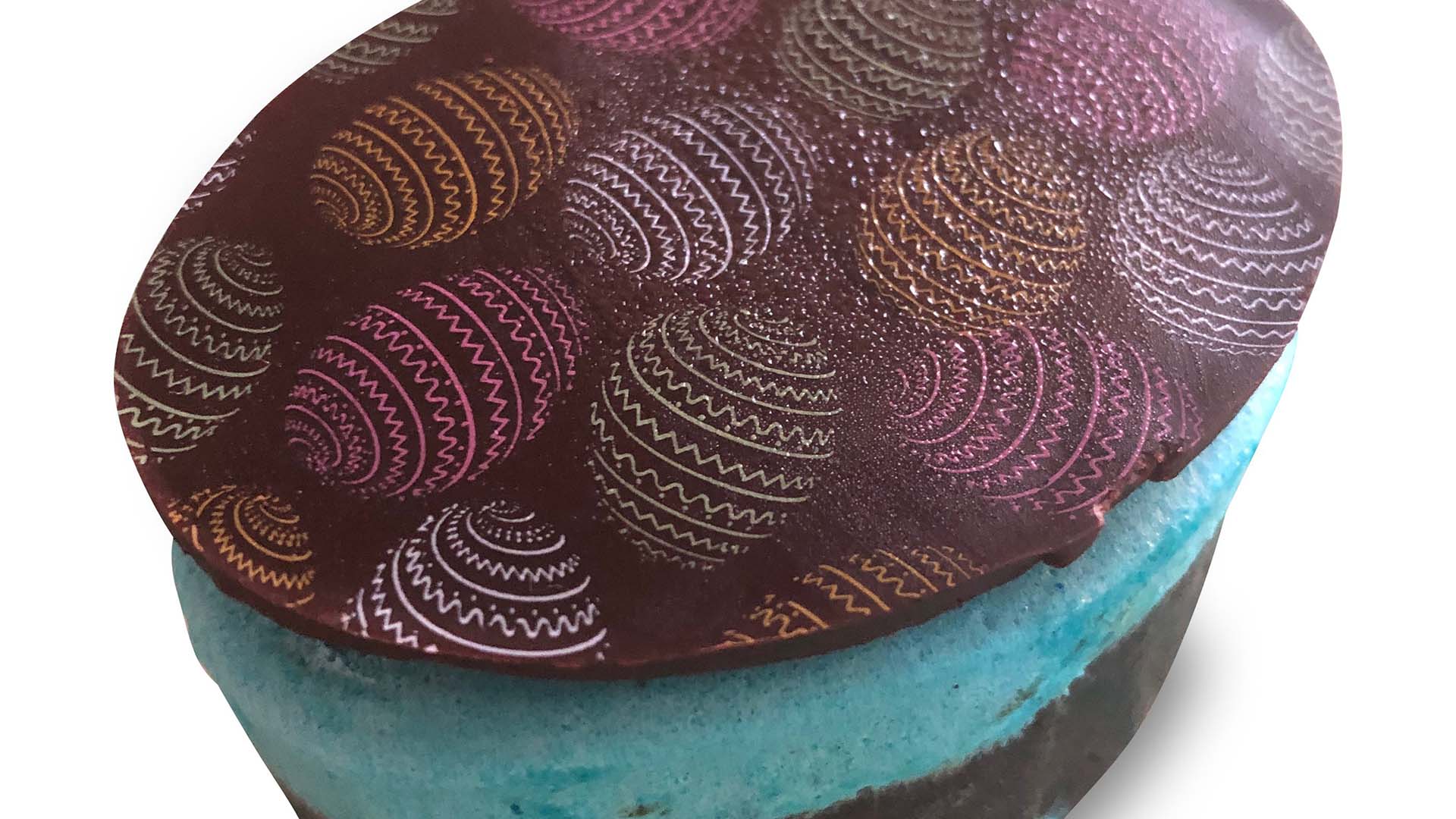 EASTER BROWNIE EGG AT DELLO MANO
It's been 13 years since Dello Mano unleashed its brownies upon Brisbanites, and the baked chocolate squares quickly gained a cult following. The old adage is right: good things do come in small packages. Densely delicious things clearly do, too. For Easter, the store always creates a themed version — because why just eat a regular brownie when you can eat one coloured in colourful chocolate and shaped like an egg? Five versions are available from Dello Mano's Brisbane CBD and New Farm shops, including vegan and gluten-free options. Yep, this Easter treat caters for everyone.
Published on April 12, 2019 by Sarah Ward