Five Romantic Brisbane Date Ideas for This Week From Budget to Blowout
Just think of us as your cultural wingman.
Tired of the classic movie and dinner date night combo? Us too. That's why we're always on the hunt for new things to do, scouring the city for not-boring Brisbane activities — ones that are guaranteed to take your next date way beyond done-before beers at the pub. Whether you're taking someone on a second date or doing your 100th with your significant other, we've got some killer (and, yes, cute) ideas for dates to go on this week, no matter how much money you've got to spend. Just think of us as your cultural wingman. You're welcome.

UNDER $20
PAIR CARNIVAL GAMES, BEERS, FAIRY FLOSS AND CREEPY CLOWNS
Roll up, roll up, it's show time — and not just in the obvious spot. The Ekka is finally back in 2022 for its first go-around since 2019, but it isn't the only place that you and your other half can enjoy some games and fun in August. Indeed, it's not even the only place in and around Fortitude Valley, with Netherworld arcade game bar upping the ante for nearly two weeks of the month.
From Saturday, August 6–Sunday, August 14, the St Paul's Terrace hangout is hosting its very own Netherworld Sideshow, combining the usual offerings with a few extra special inclusions. Expect their existing array of tables, machines and consoles, plus added carnival games, guest machines, fairy floss — and even creepy clowns. We'll let you decide if that last one is a good or a bad thing.
The onsite cafe, aka the Hellmouth Diner, will also be cranking out carnival-style fare, so your stomach can get in on the action as well. And, you'll also be able to buy Netherworld showbags filled with merchandise and goodies.
Obviously, the bar will be pouring its usual brews, too — with a few Ekka-themed specials.

UNDER $50

SIP LONG ISLAND ICED TEA MARGARITAS
Sometimes, a bar asks the questions you and your favourite person didn't know you had. When it comes to wild and wonderful margarita flavours, that bar is usually El Camino Cantina. The Tex-Mex chain loves swirling around different kinds ritas, so much so that limited-edition varieties frequently grace its menus — and until Sunday, August 7, it's giving its signature drinks a Long Island iced tea makeover.
What's better than choosing between sipping a margarita or a Long Island iced tea? Drinking a fusion of the two cocktails. That's what's on offer thanks to the brand's Long Island iced tea rita series, and in seven flavours.
Yes, as well as splashing together to different kinds of boozy beverages, El Camino Cantina is pouring them in different varieties as well. So, you can choose between cherry, strawberry, passionfruit, mango, lychee, sour melon and lagoon Long Island iced tea ritas.
In Brisbane, you'll find them tempting your tastebuds as part of the chain's National Tequila Day celebrations in Bowen Hills, South Bank and Chermside in Brisbane, as well as at Robina on the Gold Coast and Sunshine Plaza on the Sunshine Coast.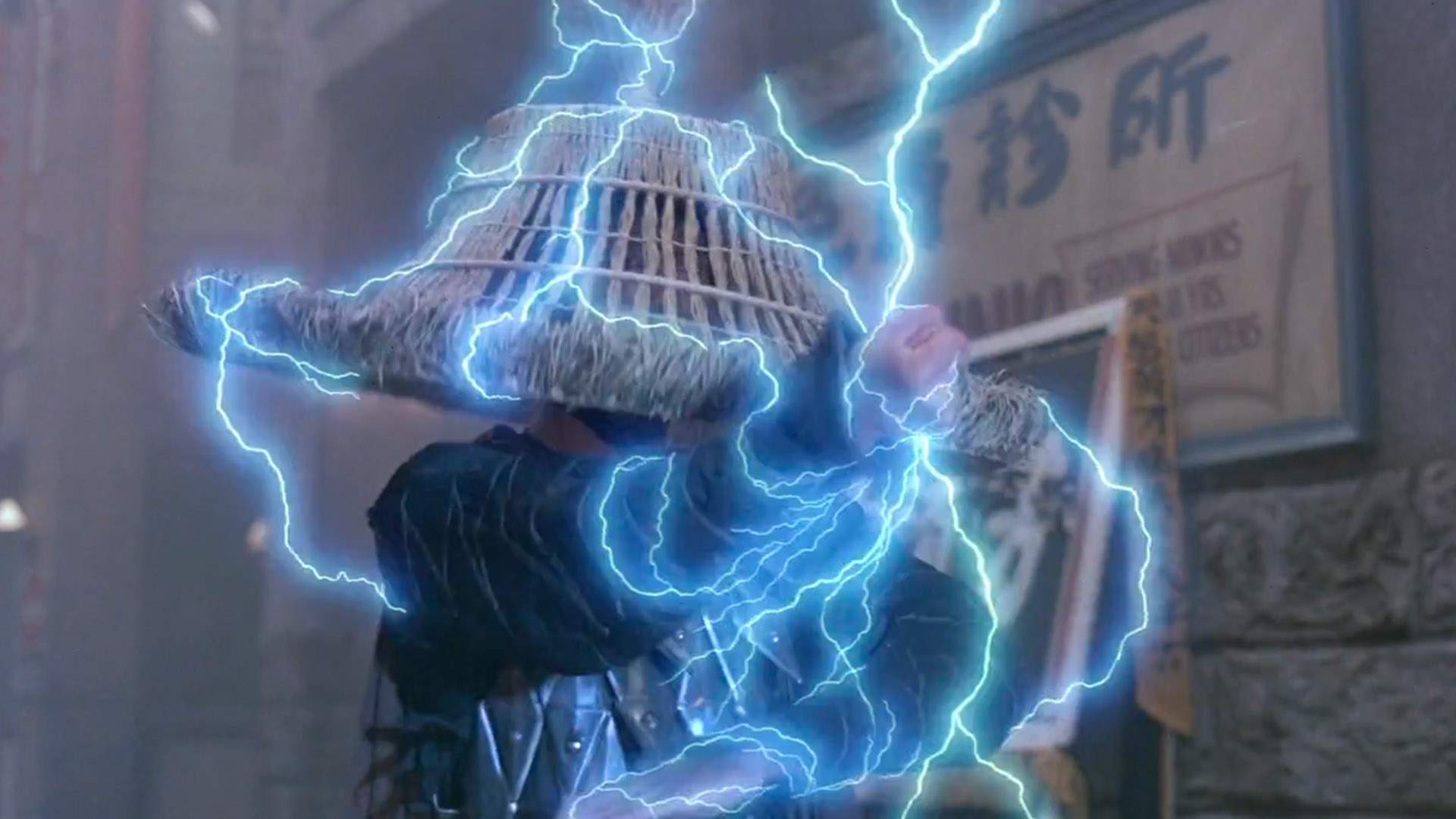 HIT UP A FILM FESTIVAL DEDICATED TO OLD-SCHOOL LIGHTNING EFFECTS
Think of a way to group movies together — any way you like — and there's probably a film festival doing just that. Some celebrate features from a particular country or part of the world, and others revel in the weird and wonderful side of filmmaking. There's even film fests for dog flicks, and retrospectives focusing on filmmakers and genres have become as common as popcorn. But Brisbane's latest cinematic celebration, the Brisbane Only Rotoscoped Lightning Film Festival, just might've found itself a unique niche. Its focus: movies that feature hand-drawn lightning effects.
Those distinctive visual touches have graced 90s gems like all-ages delights The Addams Family and Addams Family Values, plus 1993's Super Mario Bros — and they're on BORLFF's lineup, naturally. The fest will is screening now until Sunday, August 7  at New Farm Cinemas. And yes, that acronym does sound like the noise you might make when you and your special someone see hand-drawn lightning effects and are so excited that you just have to exclaim something — anything — out loud.
Also on the bill: early Marvel adaptation Howard the Duck; and the one and only Hellraiser; and Lifeforce, from The Texas Chain Saw Massacre director Tobe Hooper.
BORLFF stems from Netherworld, Two Bit Movie Club — the regular cult and classic movie event that often screens at the arcade bar — and New Farm Cinemas. It also includes an art show, via Feature Presentation, showcasing new interpretations of movie posters for the fest's films. They're on display at New Farm Cinemas during the festival, and you can buy prints of them, too.

UNDER $200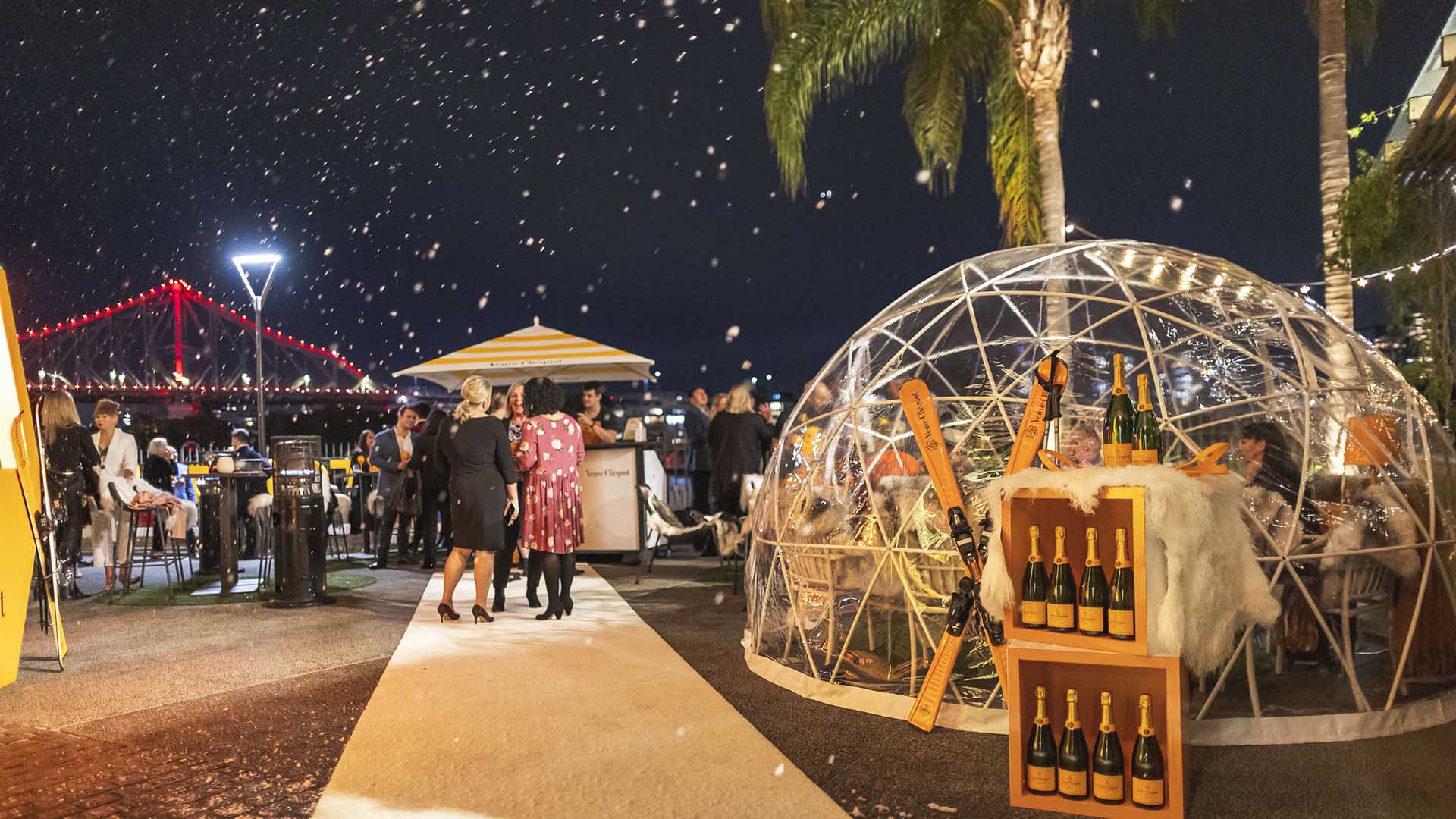 ENJOY A STINT OF SNOW BY THE RIVER
It never gets all that cold in Brisbane. It doesn't snow, for instance. But it's still fun for you and your significant other to pretend it's frostier than it is. One way to do exactly that: In the Snow at Customs House, which sets up igloos and wintry decor by the river each year.
It's the Queen Street venue's regular seasonal makeover when the mercury drops, and it comes complete with see-through domes for you and your mates to hang out in — while peering at the river and knocking back a range of Veuve Clicquot tipples. Or, if you'd prefer cocktails for your chalet-style waterside hangs, the Berries and Bubbles pairs raspberries, lemon juice, Belvedere Pure and Veuve Clicquot Brut, while the Hennessy Old Fashioned goes for Angostura bitters, sugar and an orange twist. Espresso martinis and martinis are also on offer.
Open Thursday–Sundays weekly until the end of winter — operating from 4pm on Thursdays and Fridays, and from 1pm on Saturdays and Sundays — the pop-up is also serving up a selection of bites to line your stomach. Start with up to four cheeses with truffle honey, or the baked whole brie. There's also oysters, rabbit rillettes, crumbed cauliflower and mac 'n' cheese croquettes. Or, there's the always-popular Moreton Bay bug croissant, too, which you can also pair with truffle fries.
Just rocking up, walking in and enjoying the Aspen-inspired vibes is more than welcome, but you can also book igloos for between six and ten people — with a minimum spend of $80 per person.


REVISIT A 90S CLASSIC — AS A MUSICAL
Life might be a bittersweet symphony, as The Verve told us all back in 1997, but right now is a pretty great time for you and your plus one to be fans of a hugely influential late-90s teen flick that helped immortalise that very track. The movie in question is Cruel Intentions, of course, and it's now showing onstage in Brisbane. And yes, the musical's soundtrack is filled hits from the era, including 'Bittersweet Symphony', obviously.
Indeed, if that song and Placebo's 'Every You Every Me' get you both thinking about Sarah Michelle Gellar, Ryan Phillippe, Reese Witherspoon and Selma Blair, then you clearly know the film. And if you were 90s or 00s teens who watched and rewatched the 1999 classic over and over again — soaking in all those dangerous liaisons, the scheming that went with them, Joshua Jackson's blonde locks and Gellar in a decidedly non-Buffy role — then seeing Cruel Intentions: The 90s Musical is probably already on your date-night list.
The movie-to-theatre production has been unleashing its teen tumult and throwback soundtrack in America since 2015, and is now doing just that at the Fortitude Music Hall till Sunday, August 7. Because it's a jukebox musical, Cruel Intentions: The 90s Musical is also filled with a heap other tunes from that late 90s, early 00s era; think: *NYSNC's 'Bye Bye Bye', Britney Spears' 'Sometimes', No Doubt's 'Just A Girl', Jewel's 'Foolish Games', Christina Aguilera's 'Genie In A Bottle' and Sixpence None the Richer's 'Kiss Me', for starters.
If you've seen the movie — the original, not the direct-to-video 2001 and 2004 sequels, one of which starred a very young Amy Adams (Dear Evan Hansen) taking over Gellar's role — then you'll know the story. Based on 1782 novel Les Liaisons dangereuses, which was also been adapted in the 1988 film Dangerous Liaisons with Glenn Close, John Malkovich, Michelle Pfeiffer and Uma Thurman, Cruel Intentions follows step-siblings Sebastian Valmont and Kathryn Merteuil. Manipulating each other's love lives is their main hobby, a pastime that levels up a few notches when Kathryn places a bet on whether Sebastian can sleep with Annette Hargrove, the headmaster's daughter at their exclusive prep school.