Latina and Old El Paso's Taco Ravioli Is the Next Must-Try Culinary Hybrid Tempting Tastebuds
Can't choose between Italian or Mexican cuisine for dinner? Have both.
If you've ever sipped lamington vodka, eaten a baklava croissant or tucked into a cookie pie, you'll know that mashing up two different types of foods and/or drinks is a gift to indecisive stomachs. Sometimes your tummy just doesn't know what it's hankering for — or it does, but it wants too many things at once to make a choice.
The next culinary hybrid that's certain to help the next time you can't pick between multiple options: Latina and Old El Paso's new taco-flavoured ravioli. The two supermarket staple brands have teamed up on the limited-edition dinner offering and, yes, the result is exactly what it sounds like. You'll be tucking into Latina's beef ravioli, but made with Old El Paso's taco spice mix. And if you're not that fond of zesty dishes, you'll be pleased to know that this one is mild.
The new ravioli is only available in Woolworths supermarkets for a short time, for RRP$8 a packet — and if you're wondering how to serve it, the two brands suggest pairing it with beans, corn kernels and a pasta sauce, popping it in the oven with cheese on top and turning it into a pasta bake.
Obviously, just cooking it like you normally would Latina's pasta, slathering it with sauce and sticking a fork in is also an option. But you won't have to decide whether your tastebuds are screaming for Italian or Mexican — because you can have both.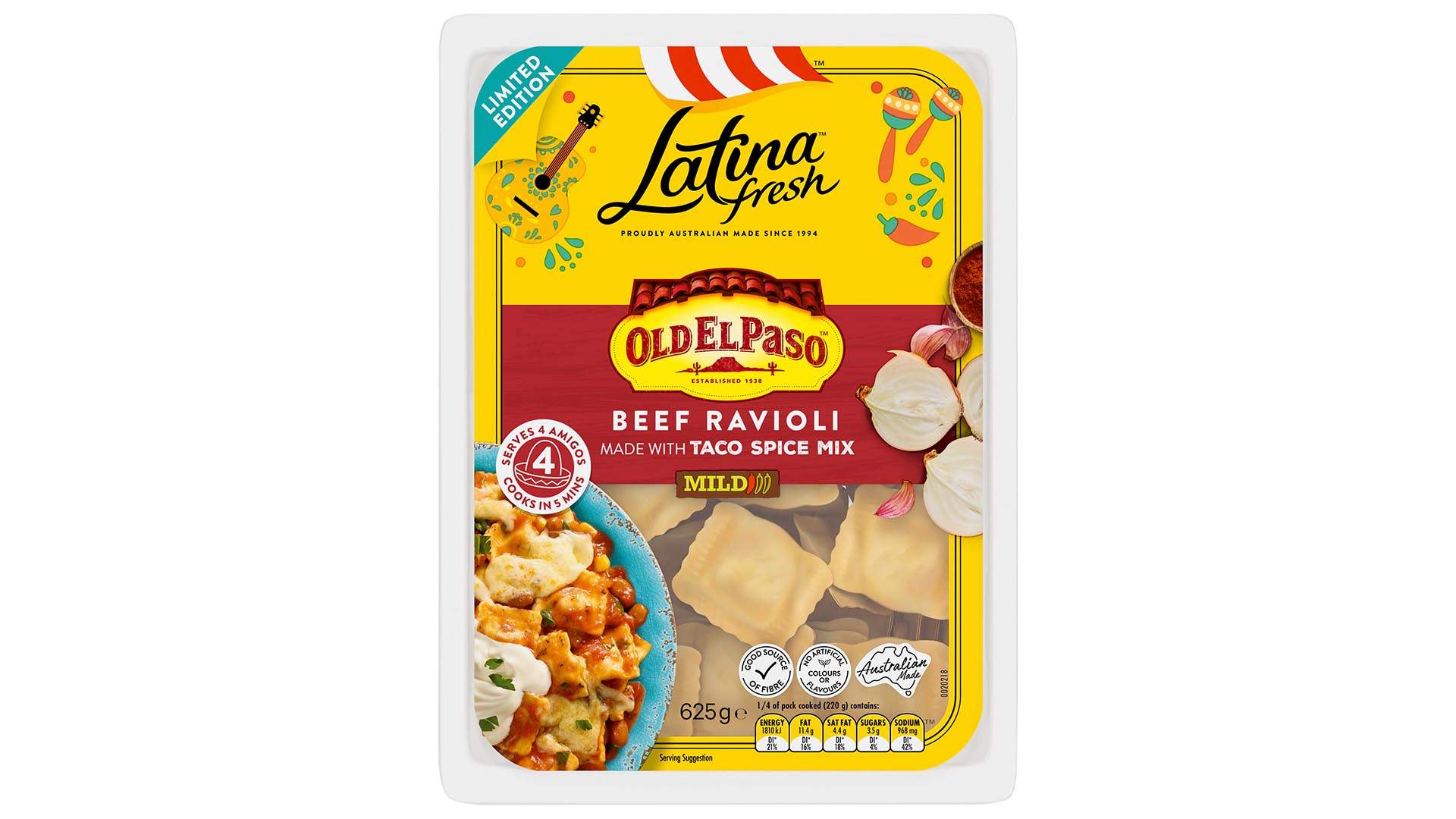 Latina and Old El Paso's taco-flavoured ravioli is available now at Woolworths supermarkets for RRP$8 a packet.
Introducing Concrete Playground Trips
Book unique getaways and adventures dreamed up by our editors