Lune Croissanterie Is Whipping Up Iced Vovo Cruffins and Tiramisu Pastries — But Only in July
OTT dessert alert: these specials will only be available throughout July.
There are plenty of reasons to look forward to a new month, but Lune Croissanterie's changing specials menu just might be the tastiest. Each time the calendar flips over, the cult-favourite bakery whips up a new batch of treats — such as lamington cruffins, one of its January specials; and bolognese and bechamel-filled lasagne pastries, a highlight from its June range.
When July ticks over, the croissant haven's range is set to be just as tasty — especially if you like beloved desserts that have been turned into other sweet treats. Call them mashups, call them hybrids, call them the Frankenstein's monsters of baked goods: they all fit.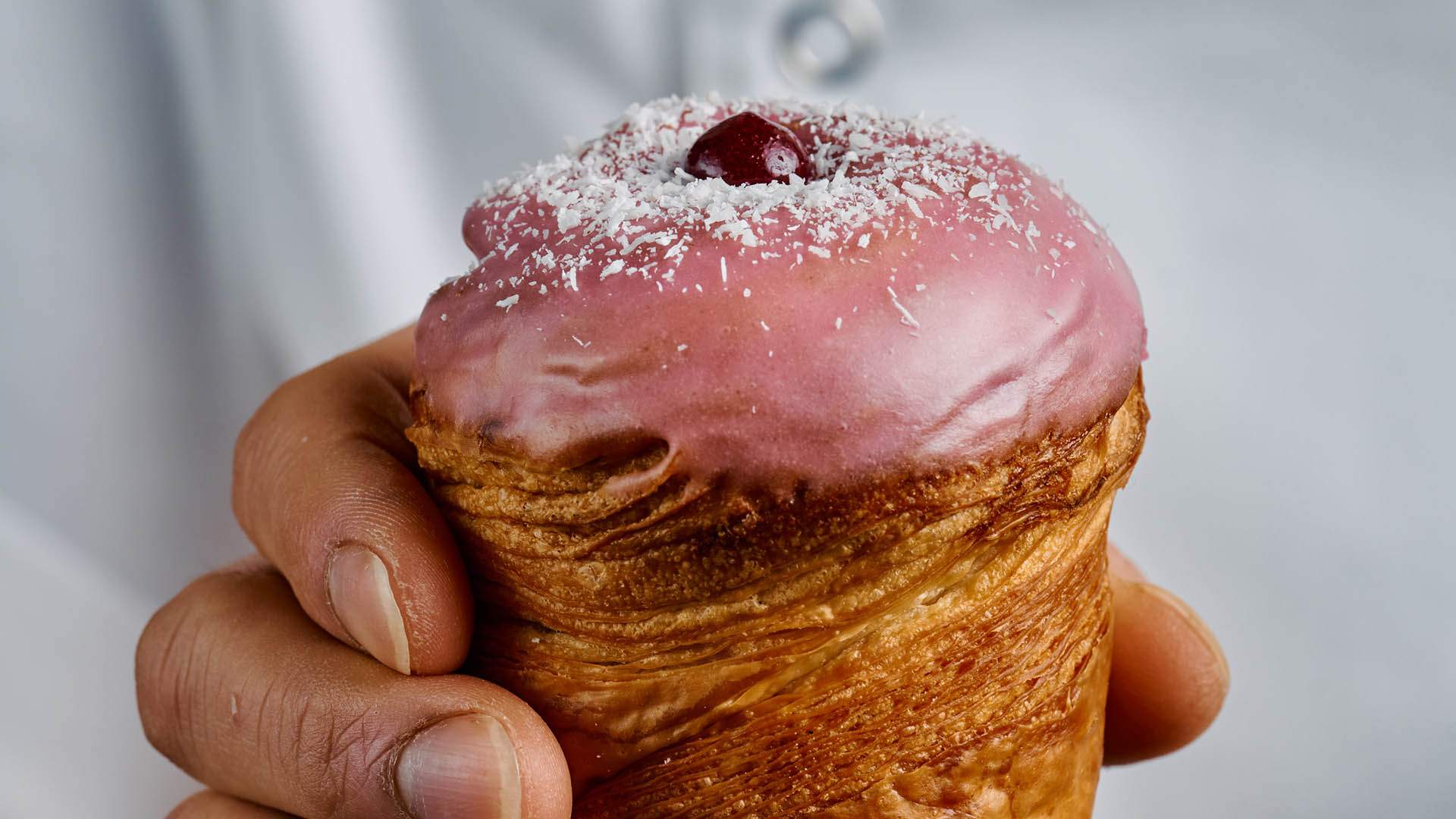 On the July menu: Iced Vovo cruffins and tiramisu pastries. The words you're looking for? Yum and yum. They're both exactly what they sound like, with the first stuffing a cruffin with coconut custard and raspberry jam, dipping it in raspberry glaze, sprinkling coconut on top and adding another button of jam as well — and the second turning the pudding into a pastry with coffee soaked house-made savoiardi and coffee caramel, plus a ruffle of mascarpone cream and a dusting of Mork chocolate powder.
Both of those dishes are available at Lune's Fitzroy store in Melbourne, as well as at its South Brisbane digs in Brisbane — and you can order them online in Brissie, too.
The Sunshine State capital gets another mashup gem as well: apple crumble danishes, which are filled with jazz apple jam and whiskey crème, then finished with brown butter crumble and toffee apple glaze.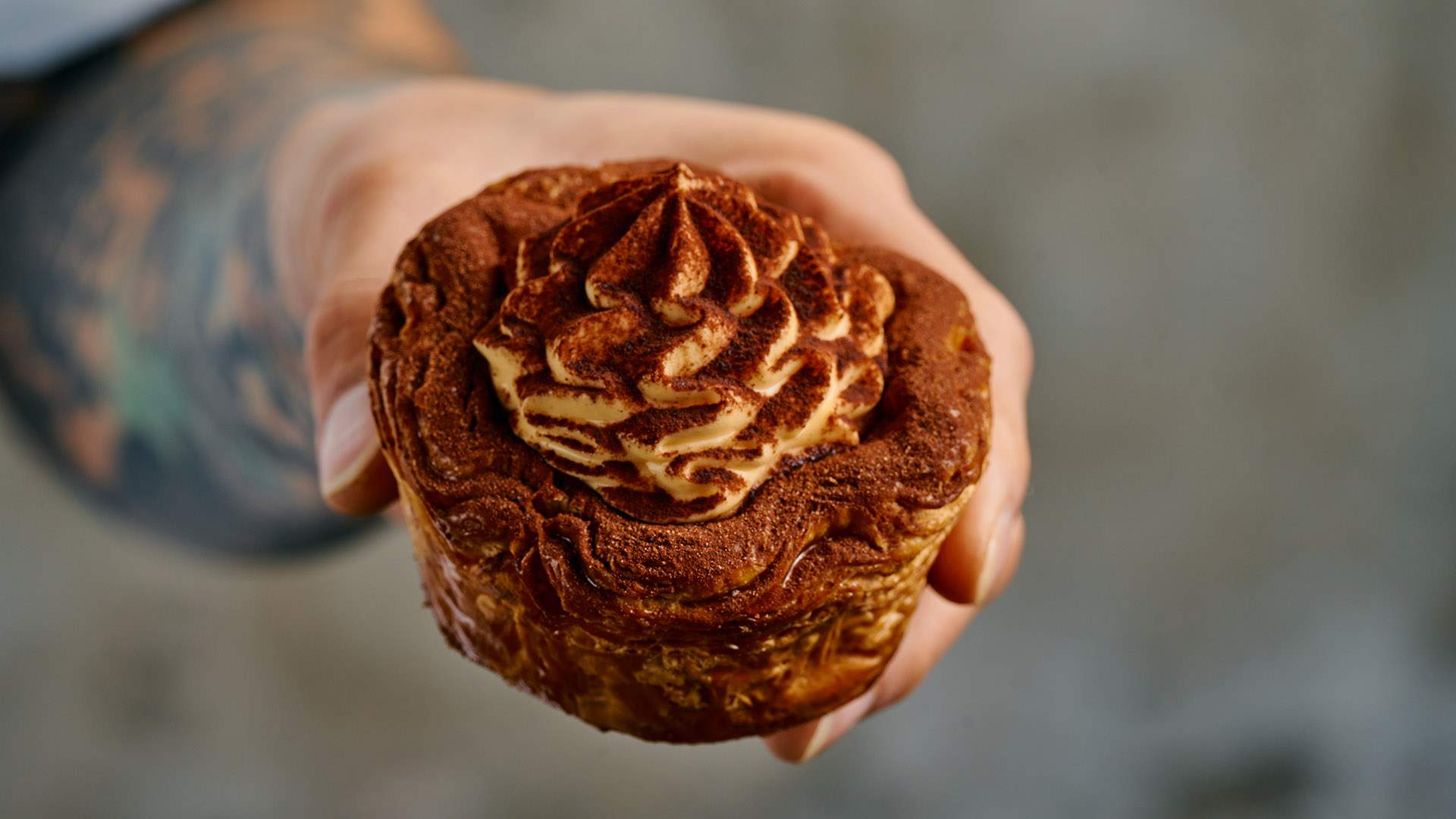 The July specials list also boasts a twice-baked marble pain au chocolat, which returns after proving a hit in Melbourne last year. It'll be on offer at Fitzroy, Melbourne CBD, South Brisbane and online in Brisbane only. And, there's a vegetarian version of Lune's pepperoni pizza escargot, again in all venues.
Brissie also scores Lune's carrot cake, if you're somehow still hungry.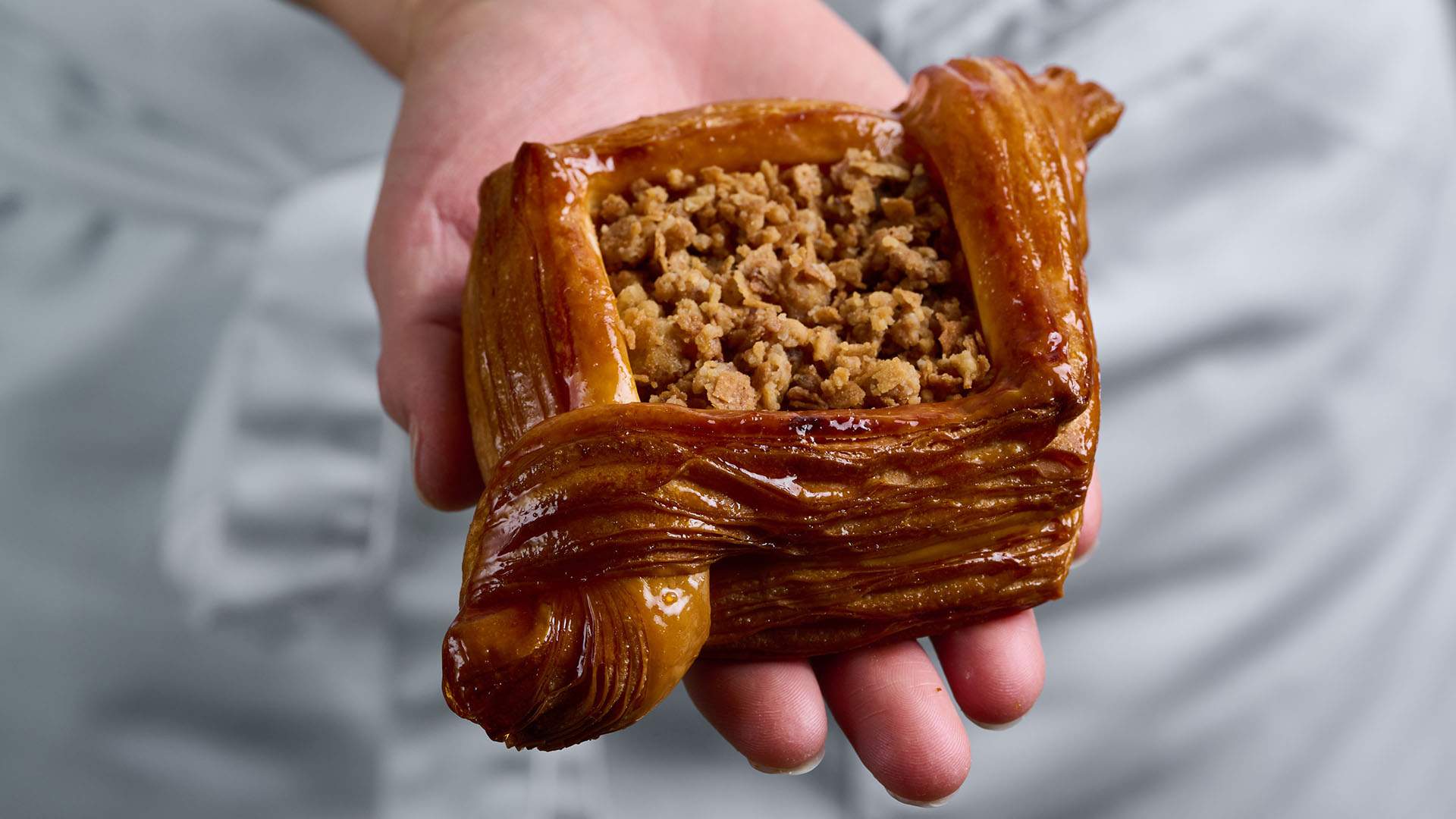 Lune's July specials menu runs from Friday, July 1–Sunday, July 31, with different specials on offer at Fitzroy and the CBD in Melbourne, and South Brisbane in Brisbane. In Brisbane only, you can also order them online.
Introducing Concrete Playground Trips
Book unique getaways and adventures dreamed up by our editors