Gelato Messina Is Filling Its Next Indulgent Choc Chip Cookie Pie with Waffle Cone Spread
For its next OTT dessert, the gelato chain is combining milk and dark choc chips, caramel custard and waffle cone spread in one cookie pie.
Gelato Messina first introduced its cookie pies to the world in 2020, and tastebuds across Australia thanked them. Then, it kept bringing the OTT dessert back when we all needed an extra dose of sweetness across the year. Those cravings haven't subsided, especially as lockdowns have kept popping up, so the dessert fiends have been serving up its special creations for well over a year now.
Messina celebrated that 12-month milestone back in April; however, it isn't done with cookie pies yet. Here's hoping that it never will be, because the dessert chain just keeps finding ways to level up these mouthwatering creations.
The latest example: the cone-ception cookie pie. If you like cookie pies and you like the waffle cones that Messina's gelato usually comes scooped in, you're in luck. This new limited-edition — and characteristically OTT — dessert combines milk and dark choc chips, caramel custard and waffle cone spread all in one bake-at-home cookie pie.
Hang on, a cookie pie? If you're not familiar with the concept yet, it's a pie — obviously — but it's made of cookie dough. And it serves two–six people — or just you. You bake it yourself, too, so you get to enjoy that oh-so-amazing smell of freshly baked cookies wafting through your kitchen. This time, you'll enjoy the scent of ice cream cones as well.
What's waffle cone spread? It's what Messina makes when it blends a heap of waffle cones into a smooth paste. That's what's stuffed inside the cone-ception cookie pie, and a crumble made of waffle cones is also sprinkled on top.
The new pies will be available for preorder on Monday, August 9, so that's your chance to get yourself a piece of the pie. This time, because Messina's specials always prove popular, the brand is staggering the on-sale times — with folks in Queensland and the ACT able to purchase at 9am, Victorians at 10am, and New South Wales customers split across three times depending on the store (with pies from Circular Quay, Surry Hills, Bondi, Randwick and Miranda on sale at 11am; Brighton Le Sands, Tramsheds, Parramatta and Darlinghurst at 12pm; and Darling Square, Newtown, Rosebery and Penrith at 1pm).
You can only buy this pie in kits, which means that you'll get some of the cult ice creamery's famed gelato along with it. You can opt for a 500-millilitre tub for $38, a one-litre tub for $44 or a 1.5-litre tub for $48.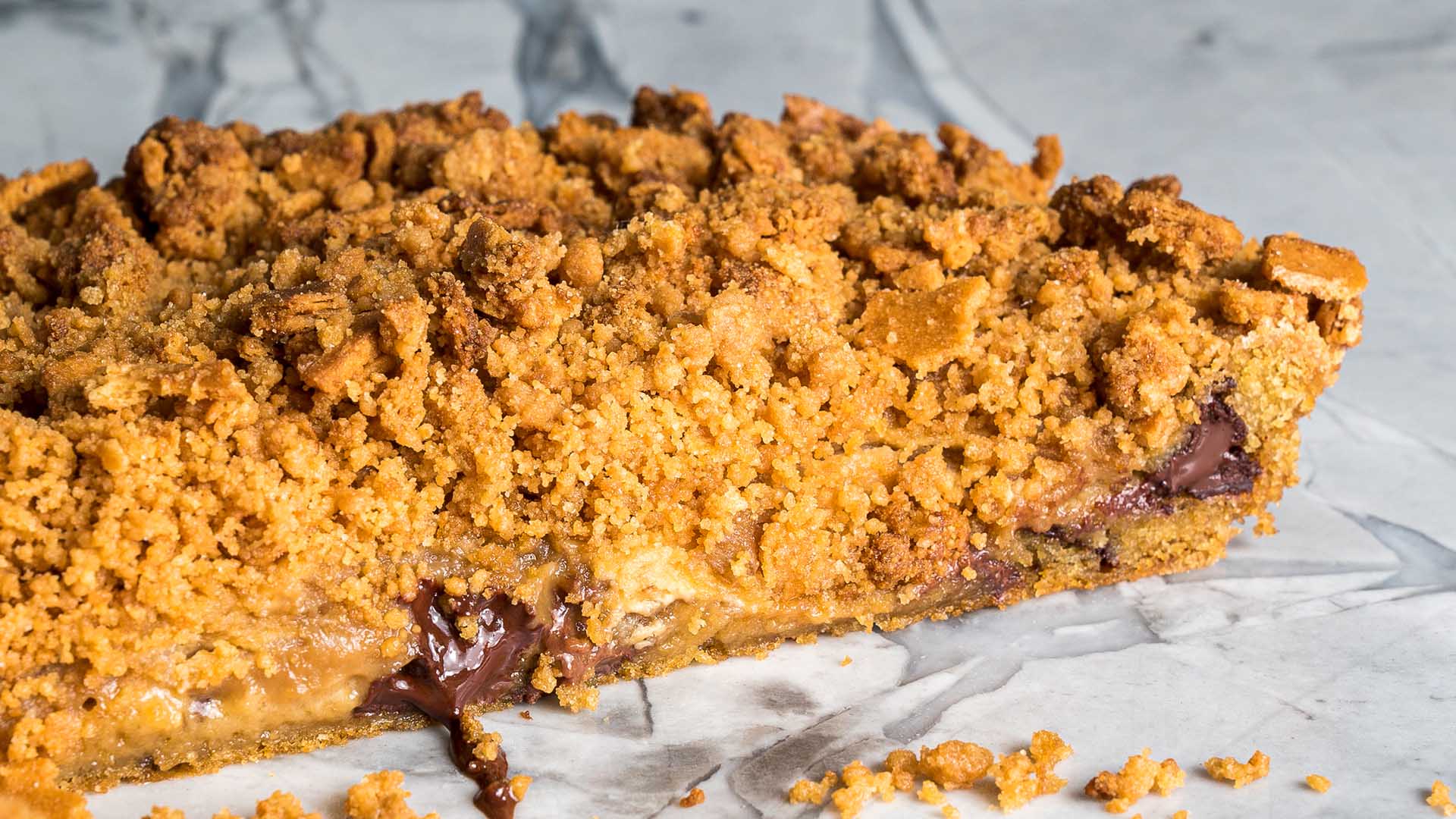 The catch? You'll have to peel yourself off the couch and head to your local Messina store to pick up your order. They'll be available for collection between Friday, August 13–Sunday, August 15.
Sydneysiders, remember to abide by lockdown restrictions when it comes to picking up your pie — with a ten-kilometre limit in place for picking up food in most lockdown areas, and a five-kilometre limit in place in Local Government Areas of concern.
Folks in southeast Queensland, if lockdown is extended until then, you'll also only be permitted to travel within a ten-kilometre radius to pick up food.
You can preorder a Messina cone-ception cookie pie from Monday, August 9, to pick up from Friday, August 13–Sunday, August 15.