Superfly Disco Is Fortitude Valley's Soon-to-Open Throwback Nightclub with a Light-Up Dance Floor
Come October, you should be dancing to retro tunes on a 'Saturday Night Fever'-style light-up floor in Alhambra Lounge's old digs.
What happens when you take the site of an old Fortitude Valley nightclub that's been shut for eight years, deck it out with vinyl and boomboxes, and dedicate it to retro vibes? Brisbanites are about to find out. With a name like Superfly Disco, the new venue sliding into Alhambra Lounge's old space on McLachlan Street was always going to feel like a throwback — and that's entirely the point.
Get ready to hit the dance floor from Friday, October 7 — and to strut around a Saturday Night Fever-style light-up dance floor like you've travelled back five decades, too. Forget DeLoreans; making a night of it at Superfly Disco will send you back in time, although disco classics will pump through the speakers alongside recent party hits.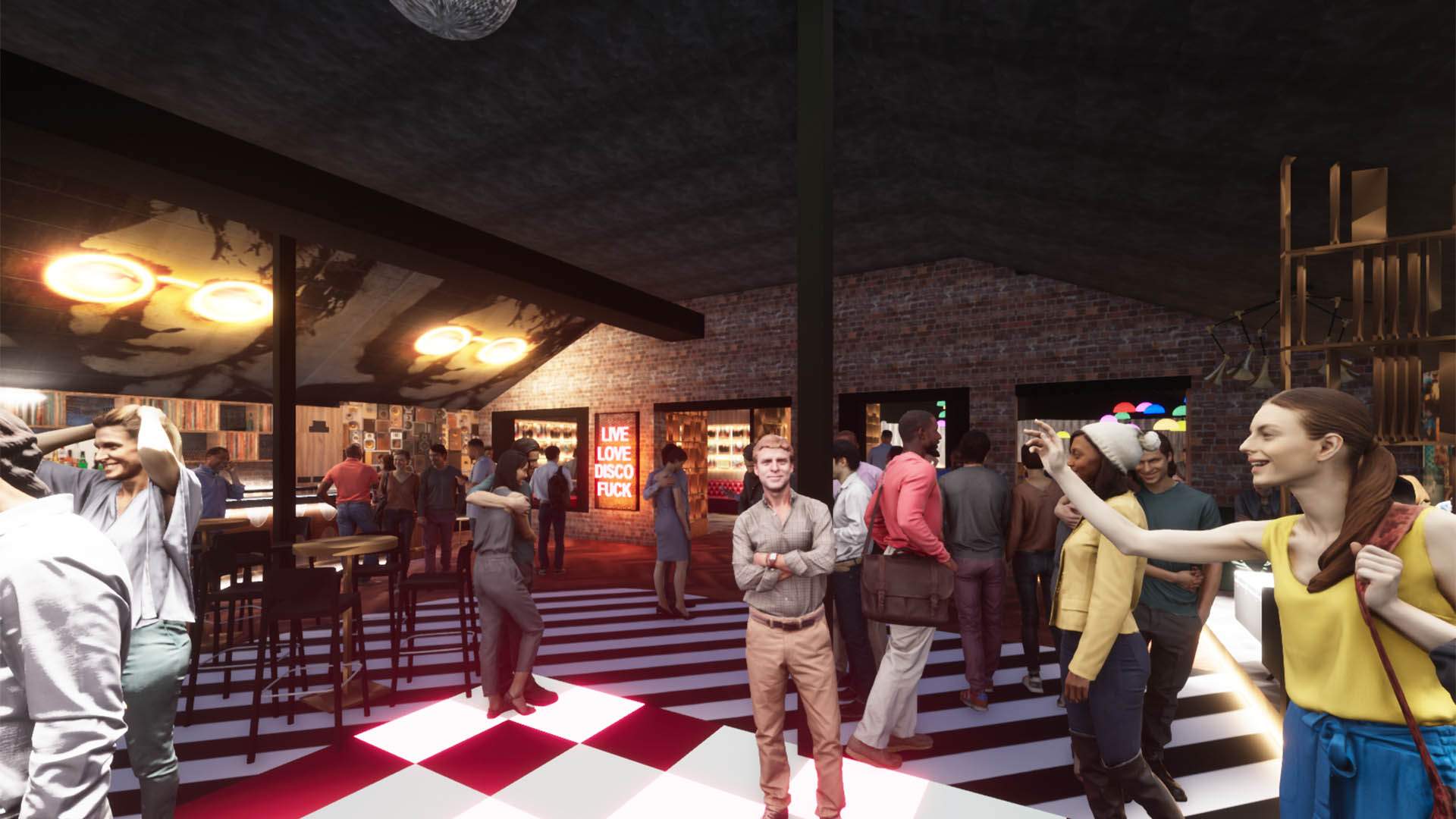 Whatever the venue's disc jockeys happen to be spinning at any given time, they'll be doing so from a DJ car, another piece of Superfly Disco's retro look and mood. The space has been completely gutted from its Alhambra days, and given an entirely new fitout — including raising the floor by an inch and a half to accommodate the lights underneath.
Yes, when you're not hanging out in private booths, you should be dancing here — and feeling the city breakin' and everybody shakin', and obviously thinking about other Bee Gees disco tracks. Unsurprisingly, the team behind Superfly Disco see a big future in functions and parties, and the venue's opening is timed just before festive season.
That crew? The Drunken Monkey Group team, adding another venue to its portfolio alongside Brooklyn Standard, Fat Angel Sports Bar and Suzie Wong's Good Time Bar. Suzie Wong's venue manager Michael Pattison will become the general manager role across the group's Valley sites, while Kyle Weir, who owns fellow nightclub Queens, will oversee DJ bookings.
Drinks-wise, cocktails will be the tipples of choice, with the beverage menu yet to be revealed.
Wearing flares and platform shoes: totally optional, but it'd fit the atmosphere.
Find Superfly Disco at 12 McLachlan Street, Fortitude Valley, from Friday, October 7.
Introducing Concrete Playground Trips
Book unique getaways and adventures dreamed up by our editors