Howard Smith Wharves Has Opened Its First Pontoon and Will Start Welcoming in Boat Tours
Eventually, you'll be able to hop onboard at the CBD precinct and zip out to Moreton Bay.
Home to everything from breweries and restaurants to scenic patches of grass, the Howard Smith Wharves precinct has completely revamped Fortitude Valley's riverside stretch beneath the Story Bridge. Indeed, since launching in late 2018, the lively and popular inner-city spot has given Brisbanites plenty of reasons to stop by — and now that includes boat tours.
Unsurprisingly given its location, a new CityCat terminal has long been part of the HSW plan, with construction starting this month. But back in September 2020, the Queensland Government also advised that the site will also become home to three pontoons for tourism purposes. While the first was supposed to open before Christmas, it has just launched today, Friday, March 26, and will allow access to commercial tour operators and private vessels up to 24 metres long.
That means that you can now rock up to HSW by boat — including as part of the watery brewery tours run by River to Bay. It's adding the inner-city site to its itinerary, which runs from Northshore down to Kangaroo Point, then heads back via Sea Legs, Black Hops, BrewDog and now Felons.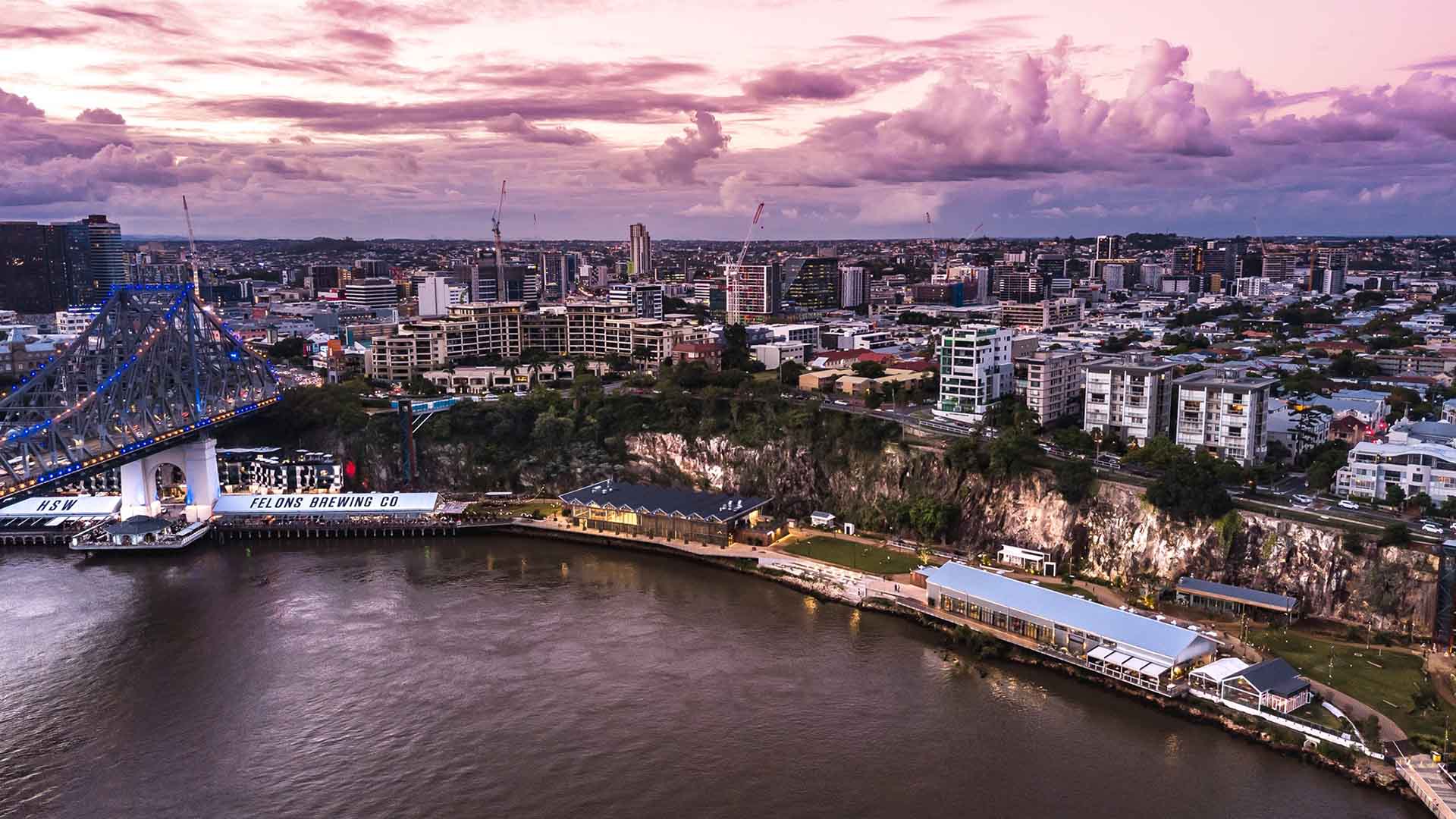 Also on the overall agenda: letting Brisbanites hop on a boat in the CBD, then cruise up the river and make their way to North Stradbroke Island. Last year, it was advised that day tripping from HSW to Moreton Bay would be possible by Christmas 2020; however, it hasn't yet come to fruition — but that's still the plan.
The other two pontoons are due to open in 2024, with all three part of the Queensland Government's $5.5 million project to promote Brisbane's links with Moreton Bay. Once the entire facility is up and running — and international borders reopen, reigniting Brissie's tourism industry — it's expected to service up to 360,000 passengers per year.
Launching the first pontoon, Member for McConnel Grace Grace said that HSW "has been a game-changer for Brisbane and this new pontoon will make it an even better experience for the public". She continued: "it'll be far easier to get from the Port of Brisbane to the CBD and from Howard Smith Wharves out to the Moreton Bay islands".
Howard Smith Wharves' new pontoon is now open. For further details, check out the State Government's full statement.
Concrete Playground Trips
Book unique getaways and adventures dreamed up by our editors