Toombul and Its Neon-Lit Food Precinct Won't Be Reopening as They Stood Before This Year's Floods
The northside precinct's future is currently being reassessed — but developer Mirvac won't be reinstating the centre to how it was before the flooding damage.
It's been less than three years since Toombul Shopping Centre underwent a huge change, opening a new upstairs dining and entertainment precinct filled with neon and fountains, as well as circus-themed arcade bar Archie Bros Cirque Electriq. But the northside spot's revamp has proven short-lived, after the complex was inundated with water during Brisbane's late-February/early-March floods — with developer Mirvac announcing that, in the aftermath, it won't be reopening the centre as it previously stood.
Unsurprisingly, Toombul has been closed ever since that catastrophic bout of wet weather, with its future up in the air over the past few months. Now, in a statement posted on Facebook on Wednesday, May 18 — and also reportedly via letters to tenants — Mirvac has advised that the centre's won't be returning to its former business as usual.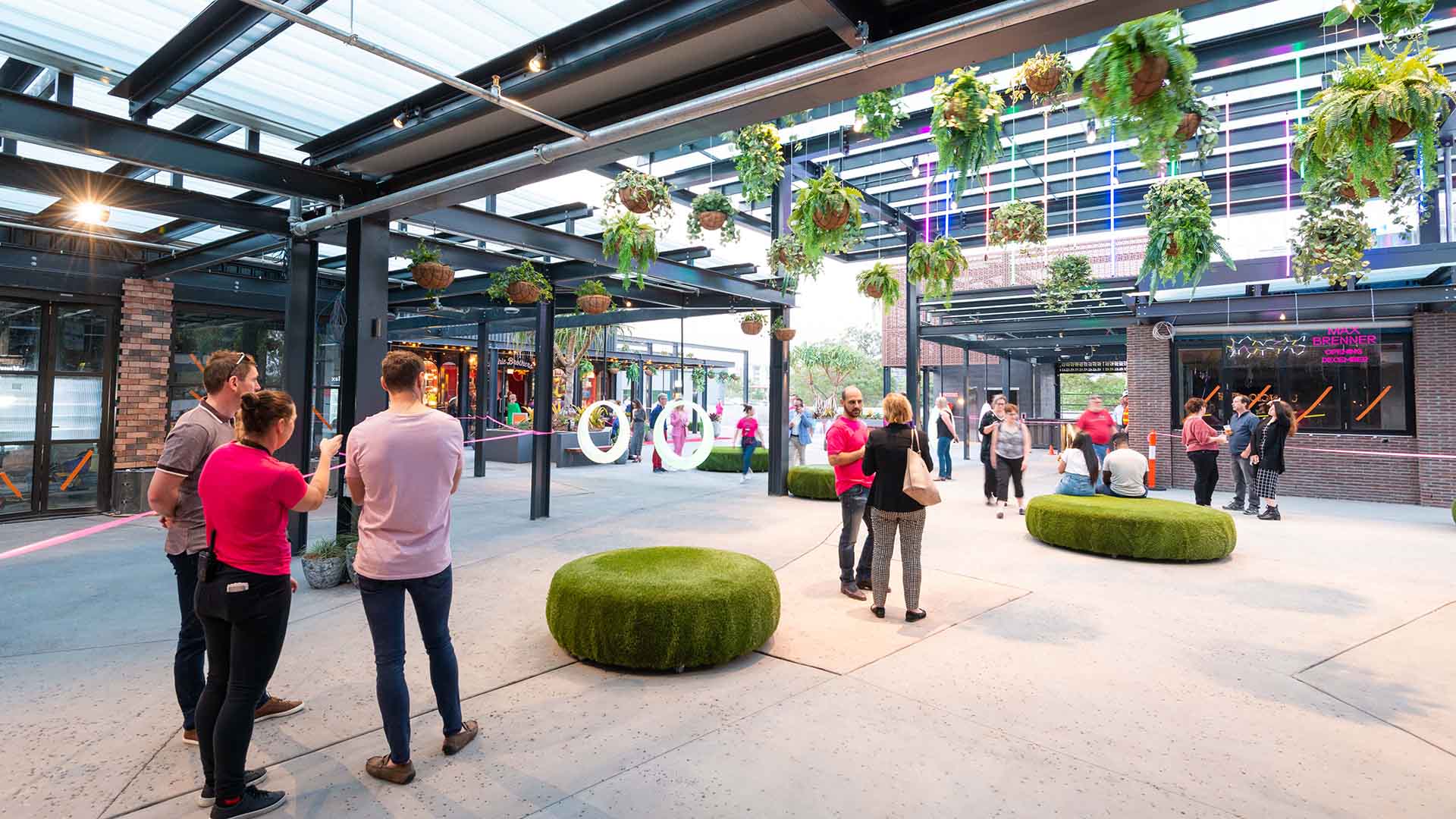 "Following careful consideration of a number of factors including the extent of damage, the risk of future flooding and the importance of certainty for our partners, we have made the difficult decision not to reinstate the centre to how it was prior to the flooding damage," said the company.
"We are now assessing the future of the site recognising the importance of continued provision of retail services for this local community," the statement continues.
"No decision has been made on the future plan for the site, and at this time we do not have a timeline to resolve this; however, we will keep our partners and community informed."
 

View this post on Instagram

 
Perched between DFO at the airport and Chermside, Toombul gave northsiders a shopping option that wasn't as huge and sprawling as the former, or as focused on discount and outlet wares as the later. And, it boasted its own cinema, too.
The centre also attracted Brisbanites from all over town when it became the site of Brisbane's — and Australia's — first-ever Cinnabon back in 2019.
Toombul's history dates back to 1967, and it was originally the largest shopping centre in the city's north before Chermside started its series of expansions over the past few decades.
If you've driven past lately, the impact of this year's flooding is obvious from the outside. And if you haven't been in the vicinity lately, you likely saw the photographic evidence all over social media back when the wild weather was ravaging the city.
Toombul Shopping Centre is located at 1015 Sandgate Road, Toombul. For further information about the site's future, head to Toombul's website and Facebook page.