ARTS & ENTERTAINMENT
Concrete Playground Meets Ira Glass of This American Life
We speak to Ira Glass, god of radio, ahead of This American Life's foray into film.
As the creator and host of This American Life, one of modern radio's truly great story hours, Ira Glass needs little introduction. But now Ira is trying his hand as a film producer. Marcus Costello caught up with him ahead of the Australian release of Sleepwalk with Me, a comedy based on the life of, directed by and starring Ira's longtime friend and collaborator Mike Birbiglia.

There's a sequence in Sleepwalk when Matt (Birbiglia) stays overnight in a hotel. For a guy who moonlights in a bar to support himself, this is the sign of making it — so he orders room service and dances on the bed. You also had a day job when you first started making radio: temping as a secretary. Was there a jump-on-the-bed-moment when it dawned on you that radio was going to work out?
There were a few moments, but they were not early in my career! I took longer to figure out how to make a living making radio than anyone I've ever met. I was always a very good editor but all the other parts of making a radio story — being a solid interviewer, writer, knowing how to write something that could be read out loud — I was just so bad at these things. And I don't say that with false modesty. If you poke around you can find examples of my early stuff.
I have. And, yeah, well, you only got better and better.
[laughs] All through my twenties my parents kept telling me "you've got to get out of radio, you've got to get out of radio!" and I always thought they were being so unsupportive. But when I go back and listen to what I was producing, I completely understand where they were coming from.
Did you ever turn to them and say, "look at me now"?
Yes. Well, not in so many words. When they saw me on The David Letterman Show they stopped telling me I should go to medical school.
Nice. Staying with the hotel experience, I have you as saying, "Just when did I get to the point when staying at a hotel wasn't fun?"
I have a cousin who's a composer, Philip Glass, and when he was starting out his mother said to him, "You're just going to be travelling around staying in hotels", and he said, "Yeah, exactly!" But, you know, the novelty comes and goes. These days, I've come back around to embracing the escapism of hotels. In that scene, Matt looks around the hotel room sort of awestruck and I remember seeing it in the script and thinking "Well, that's going to look stupid" but it worked! It's a perfect example of something that's utterly convincing on film but if you think about it, 100 percent BS. And that was one of the key things I've learnt about filmmaking.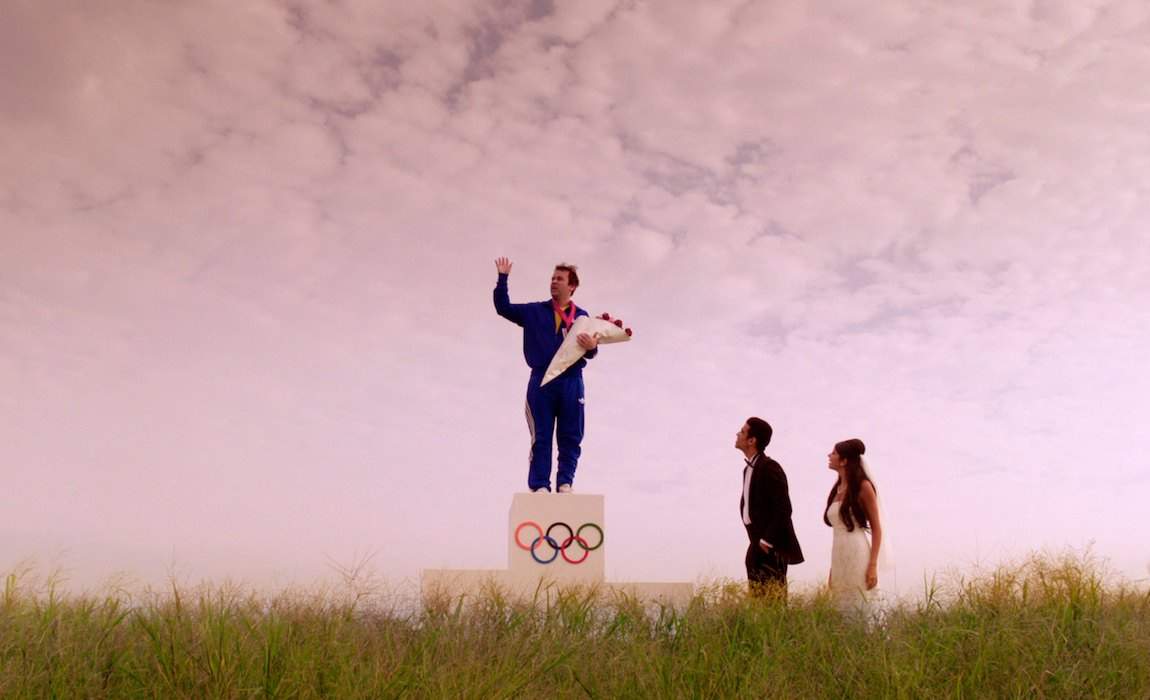 And what about bumping into famous people at fancy hotels and thinking "I'm famous too, I can talk to them!" Is there still novelty in that? I mean, This American Life is a show about ordinary people's stories. Tell me, who's the most memorable person you've met?
I can definitely answer this question but it's hard because if an interview is going well I fall in love with that person a little bit...
Are you falling in love me with, Ira?
Exactly. And after this interview, where are you taking me, Marcus? [laughs] I guess, be it with a man, woman or child, any age, I know an interview's going well, that we're both feeling good about it, when I start talking honestly about myself with them.
Okay, here's something that really stands out in my memory. We did a show about babysitting and I interviewed a guy called Myron Jones. It was one of those stories that starts out light-hearted and funny but gets darker and sours. The deeper into it we went, I realised the story wasn't about what we thought it was about but actually about his mum; she was kind of crazy. At one point she actually followed through with her threats to send him away to an orphanage, like, who does that? It was the kind of complicated, emotional story that is so hard to come by. I mean, he was from another generation, another part of the world, there's no other way I would have had access to a story like his. And he really opened up to me. But the thing that touched me most was how graceful he was about his past. I mean, his mum did some terrible things, some really terrible things, and yet he had no bitterness about it. He was beyond bitterness and almost onside with his mum. I remember thinking to myself after that interview, when I get old I want to be like Myron.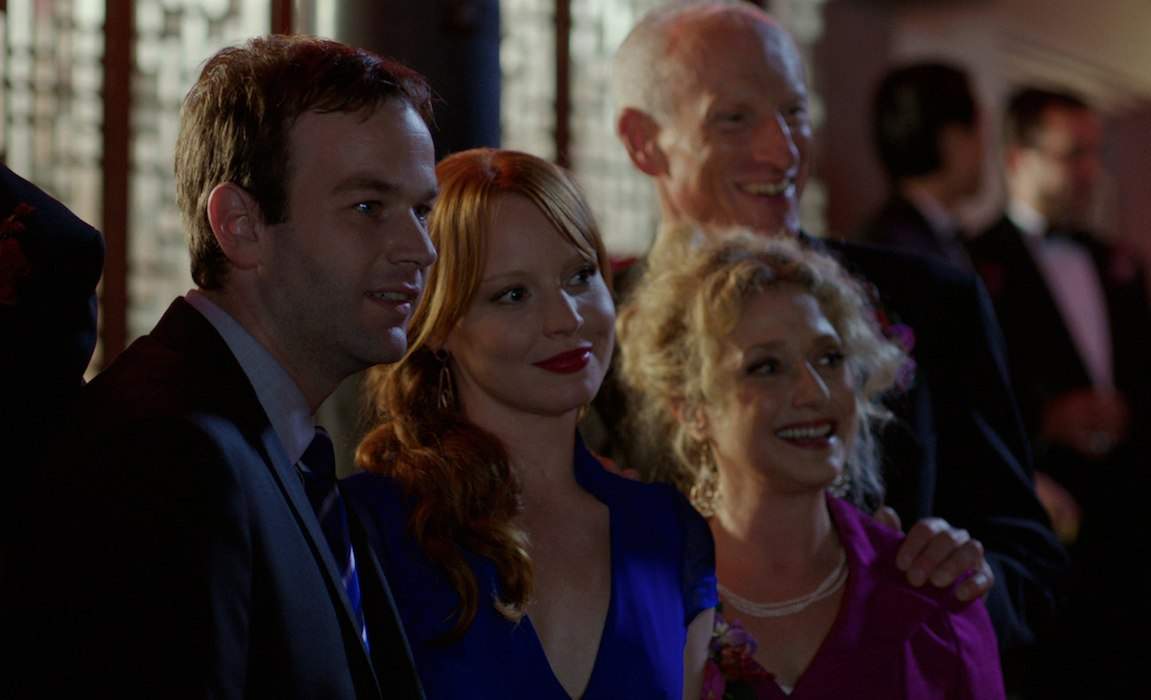 It's so touching and telling that people open up to you. I wonder, if you're asking someone who you've just met to talk about a traumatic period of their life, have you ever felt you've pushed too hard, gone too far?
Hmm. Well, there have certainly been times when people have told me too much without having to push for it. I remember when I was a producer for the daily news back in the '80s when AIDS first hit, I was interviewing this couple and I asked them, "Do people still have sex when they have HIV?" And then they gave the most graphic, like, graphic, account of how they do it. I thought, wow, you are just so much less inhibited than I am.
Well, journalists are compelled to get the truth out there in all its graphic detail. On the other hand, artists are compelled to create truths. As a sort of hybrid of these two, what compels you?
Truthfully, I feel that my interests are really basic. I'm looking for something that is exciting or amusing. I like to be entertained. Balancing funny moments with emotional moments in the one story is always powerful. I like being told stories about people I don't know or places I haven't been but told in a way that I can relate to.
I certainly relate to This American Life, and I'm an Australian. Have you ever thought about selling the concept to other countries? Say, This Russian Life?
[laughs] The name of the show goes to show just how shortsighted we were! Back in the early '90s when we started out, we honestly never thought anyone outside of America would ever hear us. I don't know how we'd go in Russia, but we're on in Canada and they're such chauvinists up there we actually thought about inserting a little snippet into the intro so it's like, 'This North American Life'.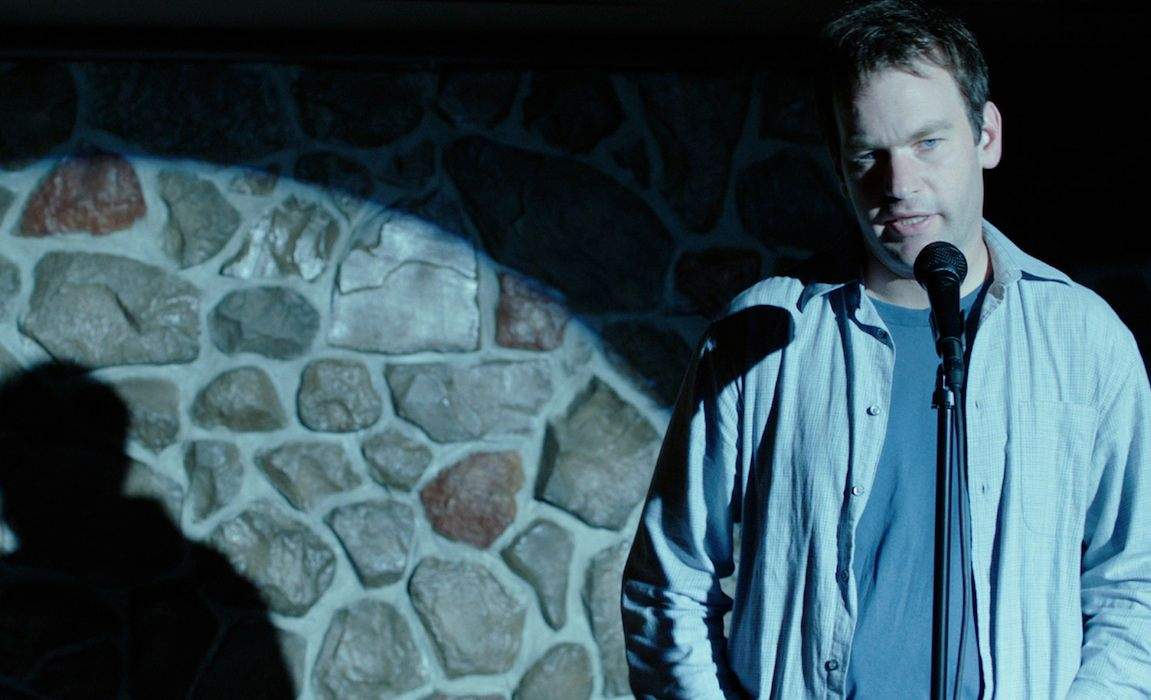 I often reflect on what you have to say about starting out, "For the first couple of years you make stuff and it's just not that good. But your taste, the thing that got you into the game, is still killer. You gotta know it's normal and the most important thing you can do is do a lot of work." (Read the full quote here.) I loved This American Life the TV series, but it was abandoned so early on!
Yeah. Basically, for things to work in the This American Life format things have to unfold, somebody has to learn something, somebody to change. On radio, we get people to tell us what happened to them but on TV you want the cameras to be there rolling as the events transpire. So it becomes a really tall order to find something worth filming before it's happened. Look, I'm proud of what we produced and we even won some awards for it, but it was just so hard, like, really hard, and we had trouble meeting our deadlines. And it's so much more expensive to experiment with stories in TV than it is to run with something in radio then let it go if it's not working out. We asked to be taken off television and very graciously Showtime let us out of our contract.
You seem to have a love-hate relationship with hard work. Speaking about your first time producing a film, you said, "It was a shocking amount of work — the despair-making sort of work where you aren't really sure if it's ever going to work." And yet your team is ploughing ahead with six more films. Something tells me it's all going to work out just fine.
[laughs] Thank you.
Ira's Sleepwalk with Me collaborator Mike Birbiglia is currently in Australia with his show My Girlfriend's Boyfriend, on at the Melbourne International Comedy Festival until April 4 and at the Sydney Opera House on April 6. He'll also be appearing at a special Q&A session and Sleepwalk with Me screening at the Dendy Newtown on April 5. Read our review of Sleepwalk with Me here.
Published on April 02, 2013 by Marcus Costello