TRAVEL & LEISURE
A Local's Guide to Visiting Brisbane
A local's guide to the sunniest city in Australia, Brisbane.
A Local's Guide to Visiting Brisbane
A local's guide to the sunniest city in Australia, Brisbane.
---
When it comes to visiting a new city, it pays to have local knowledge. Without it you usually end up paying tourist dollar for shitty hamburgers, line up for 3 hours at the Louvre and get tricked into buying Chinese-made 'authentic' souvenirs.
While you've probably visited the fine state of Queensland before, I'm sure you were quick to overlook the beauty that is Brisbane. You likely got the wrong impression that life's only a holiday for those on holiday in Whitsundays, and only tourists frequent Surfers Paradise.
It takes one to know one and, we'll tell you now, our Brisbane has been experiencing a coming-of-age and it's hard to keep up with what's new, what's hot and what's not from one week to the next – so let us point you in the right direction.  And heed this warning, Melbourne, this underdog is ready to (sun)shine.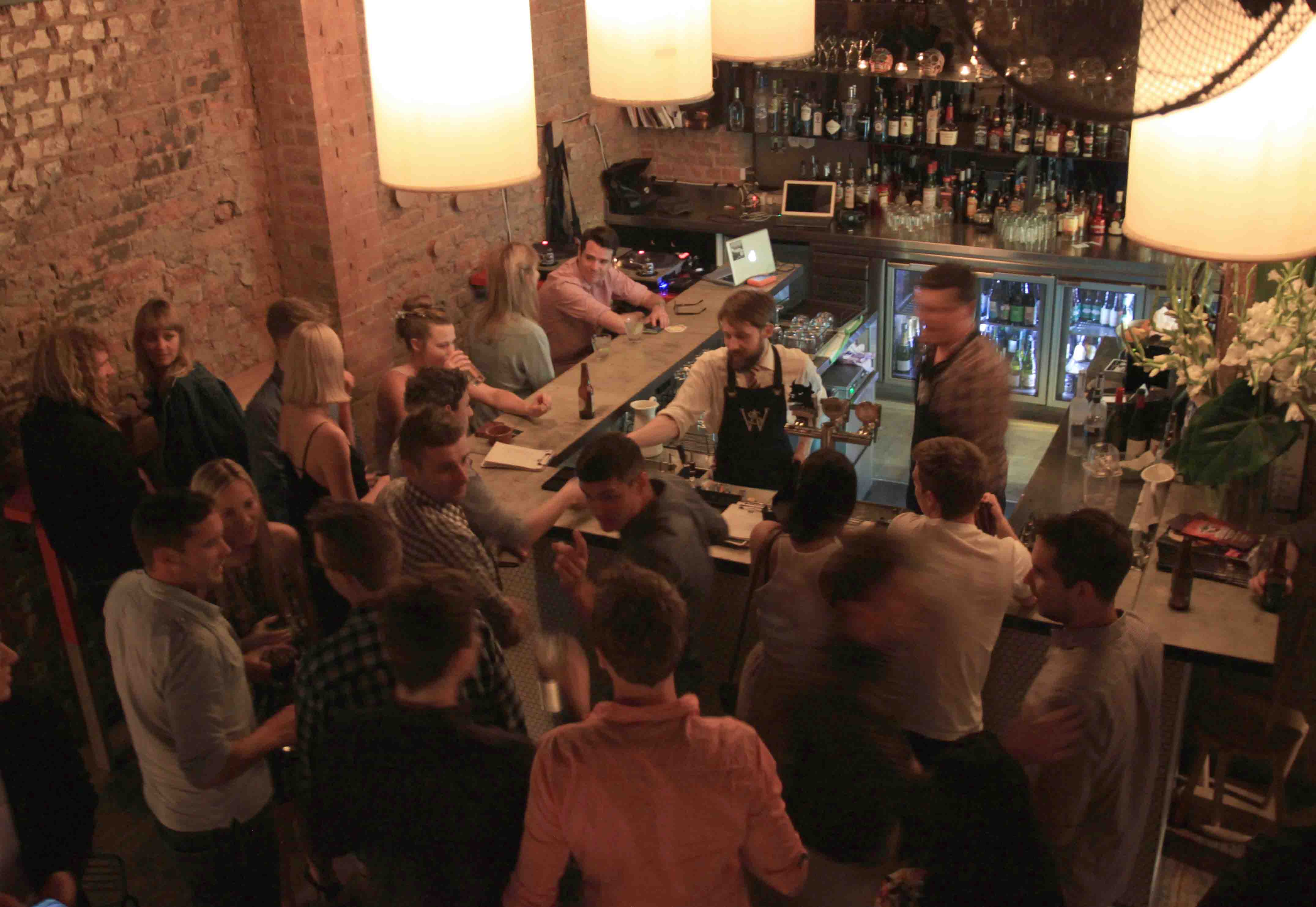 CENTRE: CBD
The CBD is north of the river and would be a great spot to base yourself. If you like old stuff, pop by City Hall in King George Square. It's just reopened and you can take a free ride up the clock tower in the 1920's original lift. On Wednesdays the iconic Jan Power Farmers' Markets pop-up in Reddacliff Place, spruiking top quality chocolate, cakes, fresh produce, popcorn and dumplings among other things.
For lunch, veer off Queen Street Mall and into Burnett Lane where you'll find Brew — a cool, but not pretentious, laneway bar, cafe and everything in-between. This place has a real urban feel and has perfected the art of both caffeinated and alcoholic drinks. Further along Burnett Lane is Super Whatnot, an intimate bar with an Americana influence. Stop here and admire the letterpress coasters. If you want to avoid the predictable clothing chains, stick to the skirts of Queen Street Mall. The surrounding Adelaide and Elizabeth Street Arcade boast boutiques, designers and The Dark Chocolatier. Try the Turkish Delight hot chocolate, also good luck controlling your impulse here. Later on, walk down to Eagle Street Pier for views of the Story Bridge and dining like no other, stop for a drink by Riverbar, eat at Pony or hop a little further along to Customs House for fine dining.
Go to: Eagle Street Pier, Adelaide Street, Reddacliff Place, King George Square
See: Jan Power Markets, Queens Street Mall shopping, City Hall, Story Bridge
Eat: Vintaged, Brew, Pony, Customs House
Coffee: Brew, Pourboy, The Dark Chocolatier
Something Stronger: Brew, Super Whatnot, Riverbar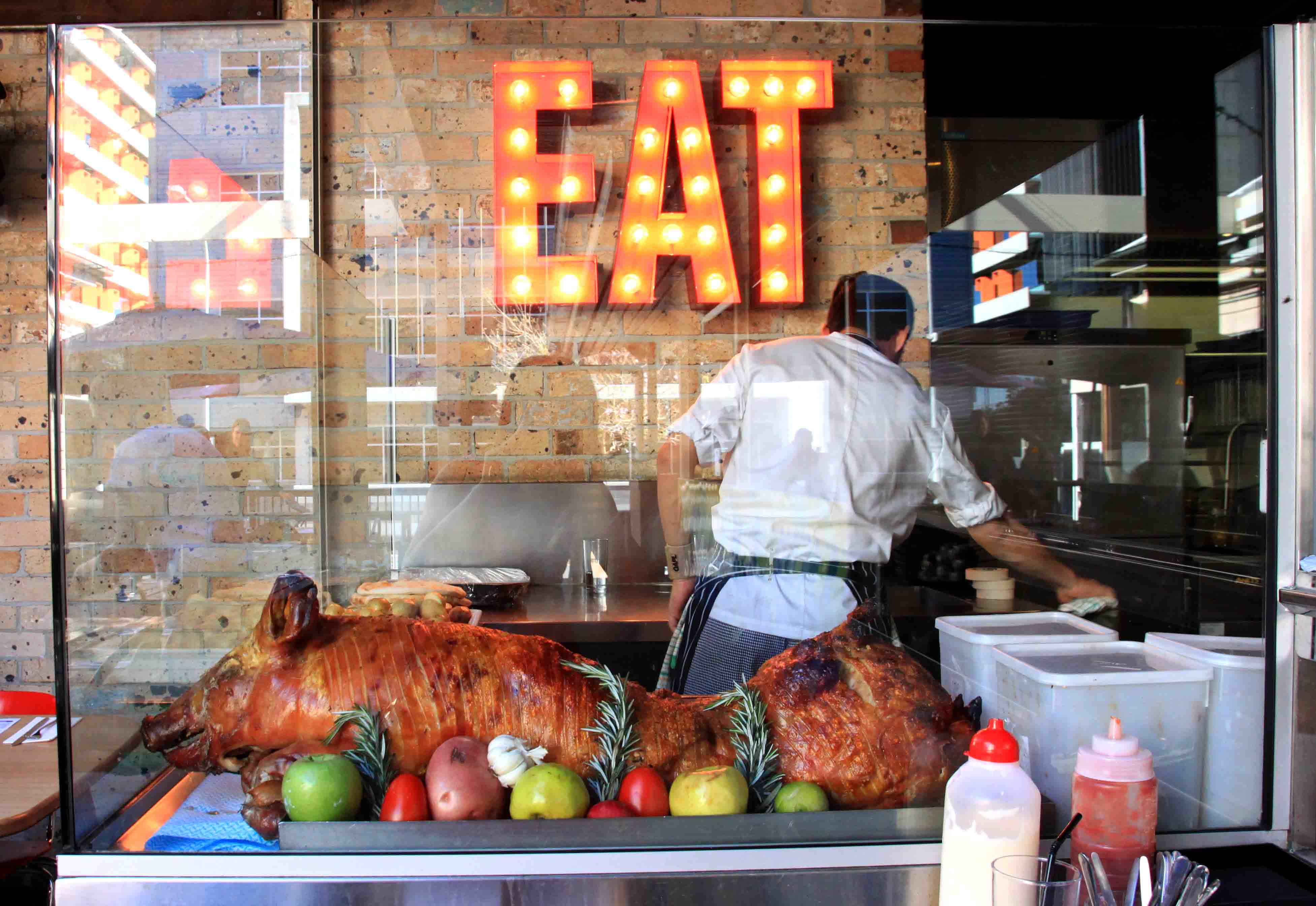 NORTH: Fortitude Valley, New Farm, Hamilton
Further afield is what we locals fondly call 'the Valley'. While this entertainment precinct has a slightly seedy underside, it's also the place to catch a live gig, eat excellent street food and drink at some fine establishments. One bar to tick off the bucket list is Cloudland. This place has the wow factor, it's just like stepping onto a set of The Great Gatsby — the greenery and crystals of this massive venue scream opulence. From here bar hop your way through New York-style The Bowery, before ending up at Alfred & Constance. This award-winning bar/restaurant/cafe is more like five venues stuck together with a tiki bar upstairs, a New York-style subway bar in the bunker and restaurant, cafe and late-night dessert bar on the main level. Set across two Queenslander-style homes, this is the place to see and be seen. We hear its sister venue Limes Hotel has just added hot tubs to its rooftop bar ... better hit the gym now.
Dining here can be cheap. For Chinatown classics head to The Vietnamese, Thai Wi Rat or King of Kings Seafood for a feast. For more variety try next door in New Farm, a hip suburb filled with 20- to 30-somethings at all hours of the day. It's also the perfect spot for breakfast — try Pablo or Shucked. Spend an afternoon at the Brisbane Powerhouse for a show and drink by the river. They have free comedy and resident bands every Sunday.
The James Street precinct boasts great local designer shopping, a delicious gourmet food market and some great restaurants. Newcomer Gerard's Bistro was recently named in The Australian's Hot 50 restaurants and serves killer Middle Eastern-influenced cuisine. Another not to be missed is a cake from Jocelyn's Provisions, and the boozy high tea at Chester St Bread Co.
If you want an adventure on the CityCat — and let's face it, taking a ride on the river is one of the best ways to travel the city — zip over to Brett's Wharf and visit Portside at Hamilton. After dark this complex has a cinema, handful of good restaurants and every Friday and Saturday night a street food market will be popping up based out of shipping containers.
Go to: Chinatown, Brunswick Street, James Street, New Farm Park
See: Local designers, Chinatown Mall by night, live music, Brisbane Powerhouse,
Eat: The Vietnamese, Jocelyns Provisions, Gerard's Bistro, Harajuku Gyoza
Coffee: Fifth Battery, Campos Coffee, Pablo, Shucked
Something Stronger: Cloudland, Bowery, Alfred & Constance, Limes Hotel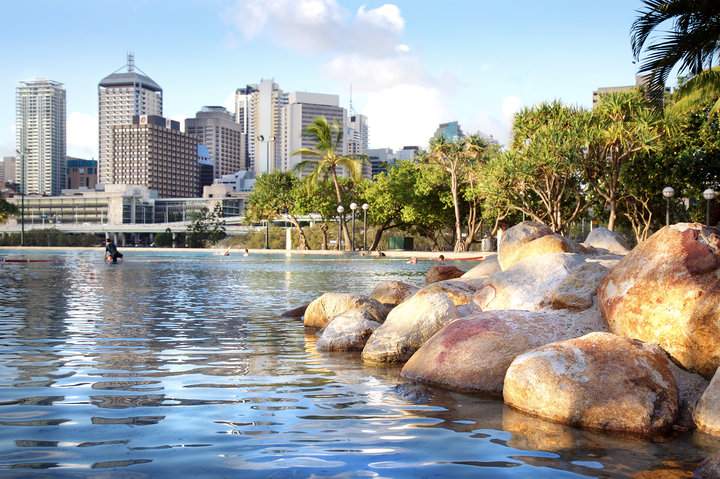 SOUTH: South Bank, South Brisbane, West End
South of the river is home to our 'cultural centre'. We've kept it convenient with two galleries, two museums, the state library, digital hub and performing arts centre all in one place — surrounded by parklands, city views, stacks of good restaurants and our city beach to boot. Easy, huh? Californian Design has just opened at QAG, GoMA has the White Forest out again, The Illusionists are at QPAC and Afghanistan: Hidden Treasures is at the museum. With so much to see and do you can easily spend a day in South Bank, but you'll definitely need a pitstop. For lunch with a view, walk through the parklands to dine at Aquitaine. Closer to the arts hub, dine at Ole or South Side Diner and then cool off at Streets Beach (fake beach in the middle of a city, how Queensland) before calling it a day.
Also on the south side is West End. You certainly won't find broadway here but you will find excellent Greek food and even better bars. For a cheap feed head to Little Greek Taverna — it might be worth booking as this place super popular. For finer dining stop by The Gunshop Cafe. West End is home is the very popular mega boutique beer bar Archive as well as smaller cocktail bars Lychee and Sling. Two fresh faces on the scene, The End bar and Jungle are proving their worth too, and Char Char Yiros does a mean late-night feed. If you walk by Avid Reader pop in for coffee and a browse, and Box Vintage and is renowned for good finds.
Go to: Cultural Centre, South Bank Parklands, Grey St, Boundary St, Stanley St
See: QAG, GoMA, QPAC, museum, Wheel of Brisbane, Streets Beach, Avid Reader
Eat: Depo, Little Greek Taverna, The Meatball Co., Aquitaine, Ole
Coffee: Merriweather, South Side Diner, Hoo Ha Bar, Two Trees
Something Stronger: Archive, Lychee, Ole, The End, Jungle, Sling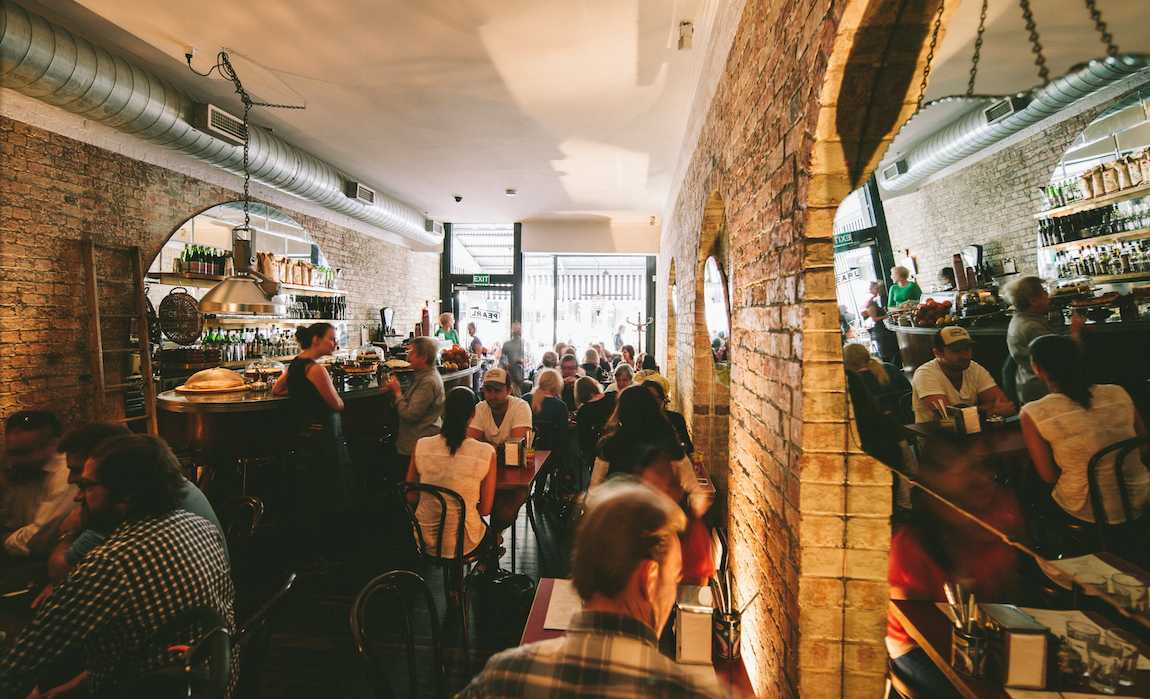 EAST: Woolloongabba, East Brisbane, Bulimba
I'm sure you've all heard of 'the Gabba' but there's much more to this suburb than a few test matches in summer. Woolloongabba is both an antique hub and the place to come for breakfast on weekends. The closed-to-traffic street in the 'gabba five-ways' is home to top spots Pearl Cafe, The Crosstown Eating House and Baker's Arms, and, in the surrounding area, Brown Dog Cafe and Moose & Gibson also do great things with eggs. Besides the number of antique shops dotted throughout the semi-industrial area, the Woolloongabba Antique Centre is a hub of around 100 dealers with lots of retro goods and a cafe inside. Finish up with a fancy dinner at 1889 Enoteca — you won't regret the gnocchi.
A little further east, Oxford Street in Bulimba is worth a stroll. When you're not dodging sporty mums with strollers there are a bunch of boutique shops and cute cafes to pop by. Further along from the main village, The Hawthorne Garage is the cutest grocer you'll ever see – with special logo trolleys and baskets to boot – and Bungalow 4171 do a sweet all-day breakfast.
Go to: Logan Road, Oxford Street
See: Woolloongabba Antique Centre, antique shopping
Eat: Pawpaw Cafe, The Crosstown Eating House, Moose & Gibson, 1889 Enoteca
Coffee: Pearl Cafe, Brown Dog, Pawpaw cafe, Baker's Arms
Something Stronger: Foxy Drop, Canvas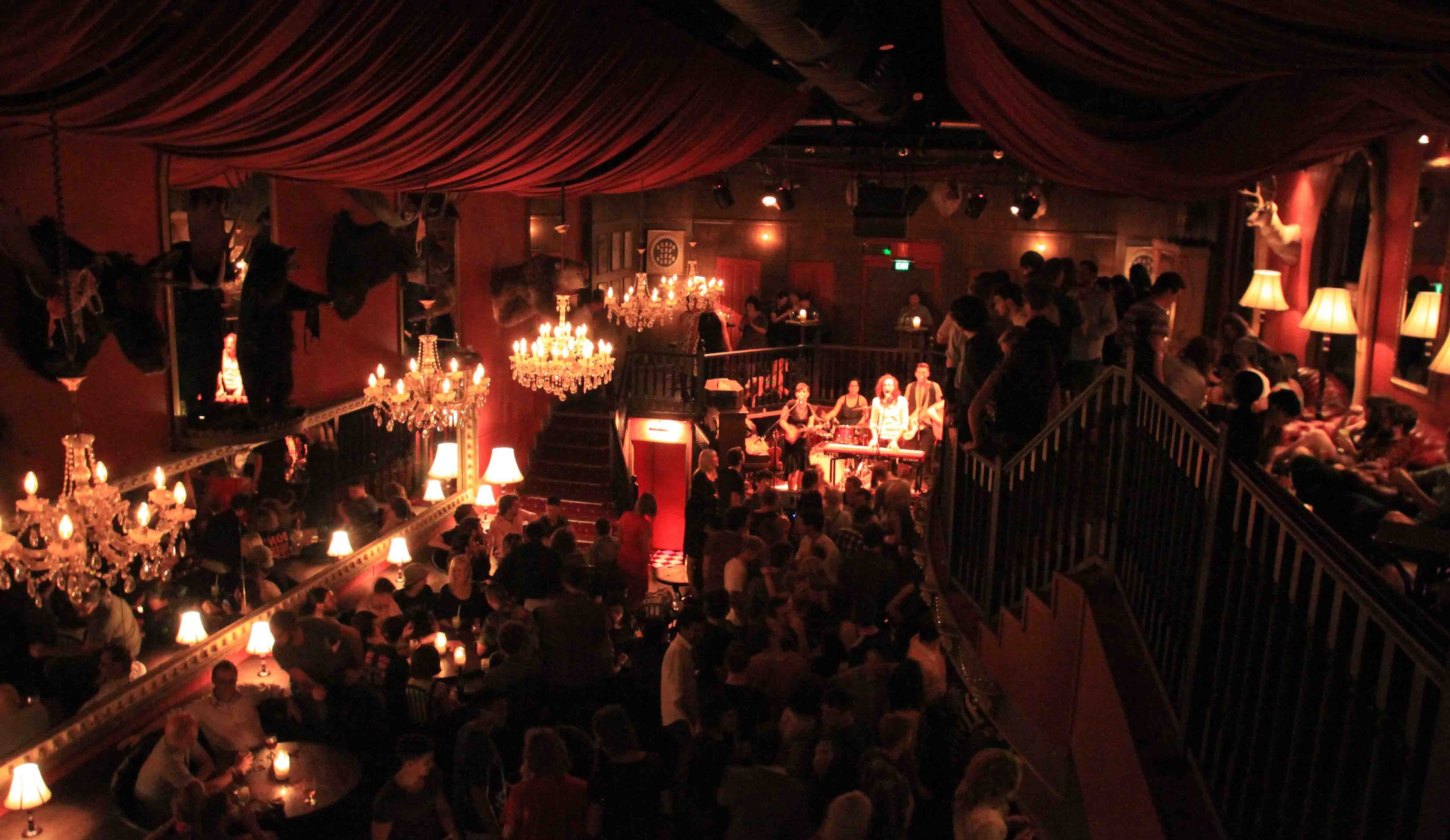 WEST: Paddington, Rosalie, Red Hill, Milton
Paddington is a quaint inner-city suburb that feels anything but inner-city. Perching on the top of a hill, Latrobe Terrace boast a string of great shopping – op shops, vintage, antiques, boutiques, designers – with great cafes in between. The suburb, and, more importantly, the main street, is made up of Queenslanders  — wooden weatherboard houses with verandas, usually on stilts — that make this place iconic. Cafe-wise, and therefore breakfast-wise, you'll be spoilt for choice. Try Kettle + Tin, Hamptons Home Living or Little Brew.
For the twilight hours head to Caxton Street, it's fairly easy to stumble upon the city's sportsmad bogans here but, as with every coming-of-age, this street (Suncorp Stadium's favourite drinking hole) is going through its own renaissance period too. Statler and Waldorf has only just opened to rave reviews as our first gastro pub and next door is Lefty's Old Time Music Hall. Order the house specialty – whisky and fresh juiced apples – start tapping your knees and enjoy the saloon atmosphere with chandeliers, velvet and taxidermy bears.
Go to: Latrobe Terrace, Caxton Street
See: Queenslander homes, boutiques, op shops, vintage clothing, cute cafes
Eat: Kettle + Tin, Le Bon Choix, Hamptons Home Living,
Coffee: Little Brew, Small Talk, Black Cat Books
Something Stronger: The Walrus Club, Lefty's Old Time Music Hall,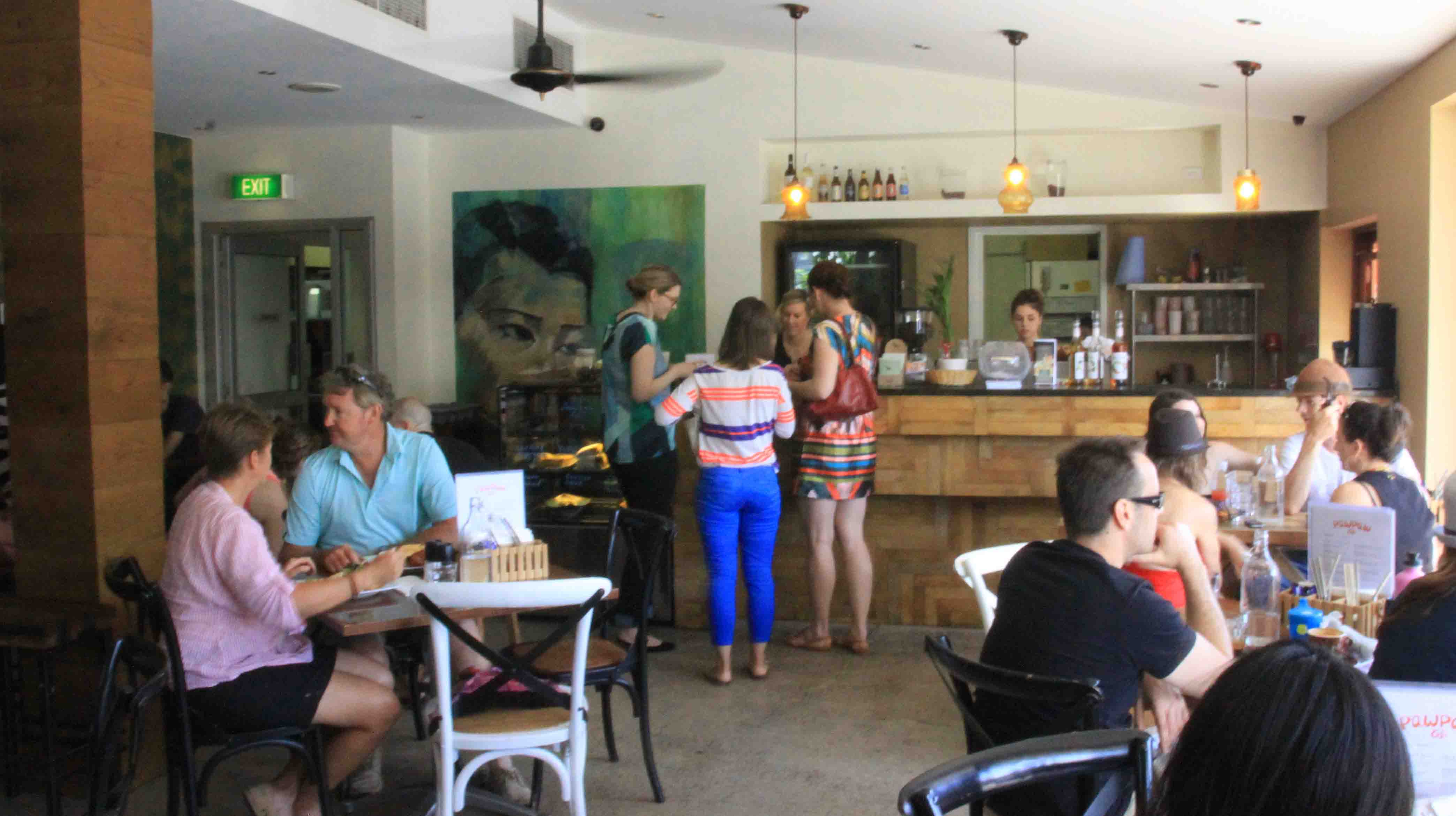 HANDY HINTS
Buy a Go Card: they cost $5/10 for the card and you add credit. This gives you cheaper access to the bus, train and ferry network and every trip after your 9th is free every week. The card will allow you to catch the train to the Gold Coast, its theme parks or the Sunshine Coast too.
In summer, bring a light jumper just in case but ditch the rest. In winter, perhaps pack one pair of jeans and a jacket.
Look at Concrete Playground Brisbane's bar and restaurant directories for more eating and drinking.

Published on November 27, 2013 by Daniela Sunde-Brown