The Ten Best Bookstores in Brisbane
---
Everyone loves a good read. Embarking on a new, exciting journey to a paper page reality is inspiring, educational, and sometimes just what you need to get you through the ups and downs of our existent reality.
But finding the best books in our busy town can be hard. Where do you buy them? Who will give the best recommendations? Which stores stock more than just Nicholas Sparks and Jodi Picoult?  Which books can I actually afford? We've got all the answers for you. Behold, Concrete Playground's guide to the top ten bookstores in Brisbane.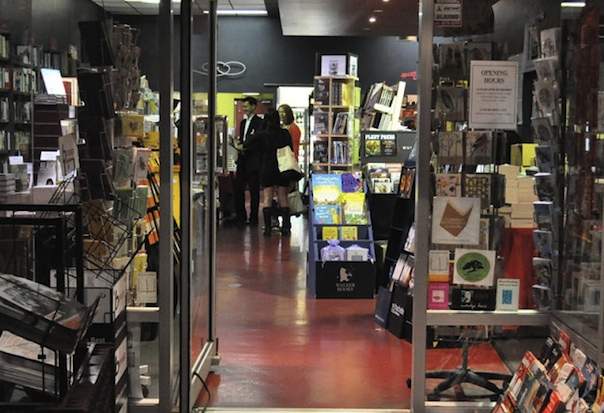 Where: 193 Boundary Street, West End
Avid Reader is one of two stalwarts in the West Brisbane bookstore scene. Most people in the know would recommend it highly to you and with very good reason. The store is exceptionally satisfying and ticks all the book necessity boxes you can imagine. It's very easy to find the bricks and mortar location on West End's Boundary Street, however finding the exit once you're inside is another story.
With shelves galore stacked high with everything from Penguin Classics to guides on every topic imaginable (fashion school, geeky dads and eco living) Avid Reader's selection is ridiculously comprehensive. They also have a large variety of magazines, DVDs and glorious knick-knacks, meaning it's almost impossible to leave without purchasing something you love.
They have a sweet little café where you can enjoy good coffee and food nestled amongst the glorious paperbacks you've just been perusing. Avid Reader also has various book clubs and specialist talks, making the store a very customer inclusive and friendly place.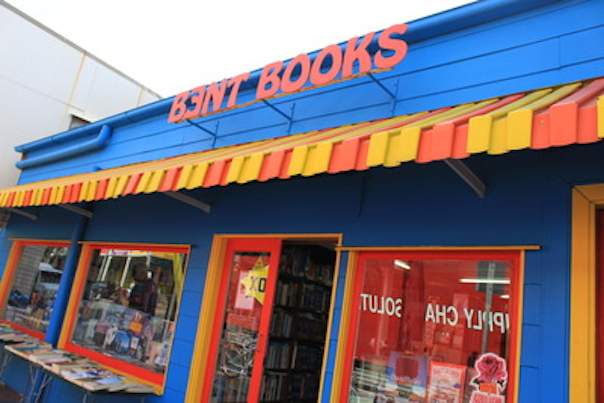 Where: 205 Boundary Street, West End
Bent Books is another West End baby but is by no means lacking in comparison to it's neighbour, Avid Reader. They live on the same street making it easy for customers to do a 2-for-1 book shopping expedition. The eye-catching colour scheme of bright blue and yellow make the shop front impossible to miss, whilst doubling as a great indication of the vast and eclectic selection of second hand books that exist inside.
Quite frankly, the store's speciality is their variety and range – literally if you can imagine it, they have it, and if not they'll do their best to help find something similar. Win win! Witchcraft, gay and lesbian history, and mythology are all part of the Bent Books package, so don't hesitate to look for rarities or diverse genres here. They also have a gorgeous courtyard out the back of their store, perfect for opening a new purchase and starting Chapter One.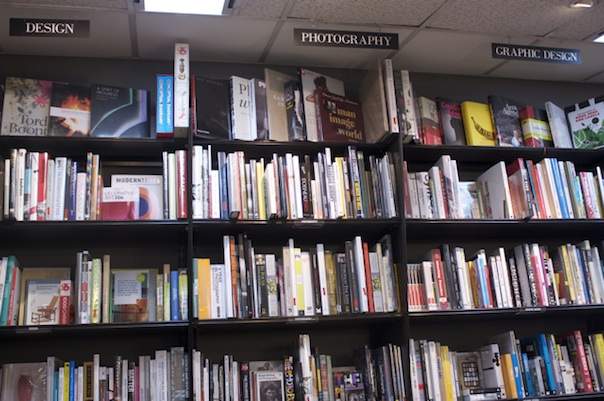 Where: 80 Albert Street, Brisbane
Watch out, the winner of Queensland Specialist Book Store 2008, 2009 and 2010 is coming at you! Folio Books is a long time favourite of those who tend to loiter more in the streets of Brisbane than those of West End, but it's most definitely worthy of a trip across the river and into town for everyone.
They fit into the Brisbane book scene by being the everyman for specialist topics. That is to say, for niche creative industries esque topics look no further than this location on Albert Street. Fashion, interior design, and digital art are just three small examples of the topics sprawled across shelves.
It seems their aim is to cover topics as extensively as possible, which is admirable and makes for large amounts of crowd-pleasing. They'll also order in rare or out of print books that take your fancy, or at least try their best to accommodate your arty and intelligentsia needs.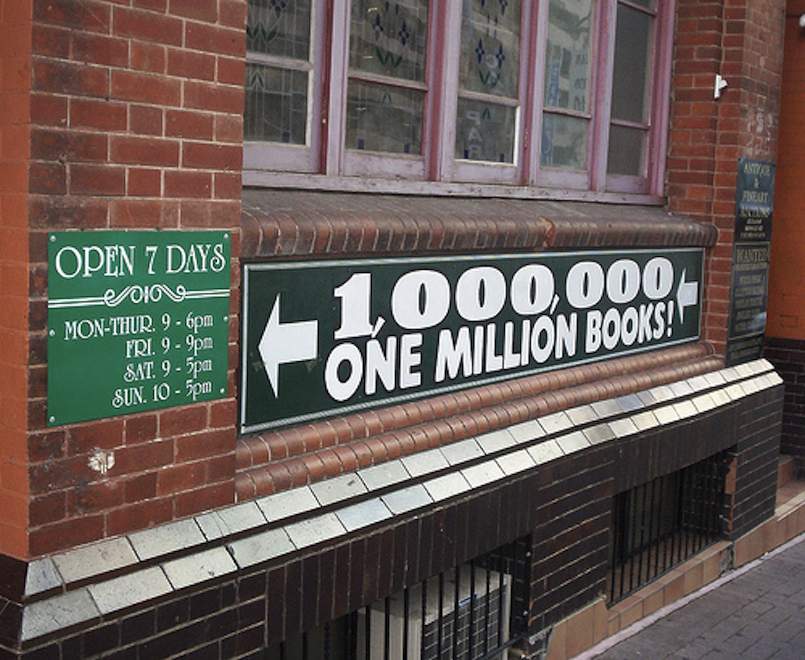 Where: 40 Charlotte Street, Brisbane
If vintage books are your bread and butter, look no further than Charlotte Street's hidden treasure, Archives Fine Books. With shelf upon shelf stacked high with millions of books on every topic you can possibly imagine, it's guaranteed you'll find something you had once given up searching for.
Although the shelving and organisation of stock may not be the easiest to sort through, it stands more like a much-loved library. The staff that roam Archives tend to the printed words like book hawks. It's almost freaky how they just know what book you're looking for. This bookstore is the place to visit just before you give up hope on finding an out of print novel. Or, alternatively the first place – it would save you a lot of time after all!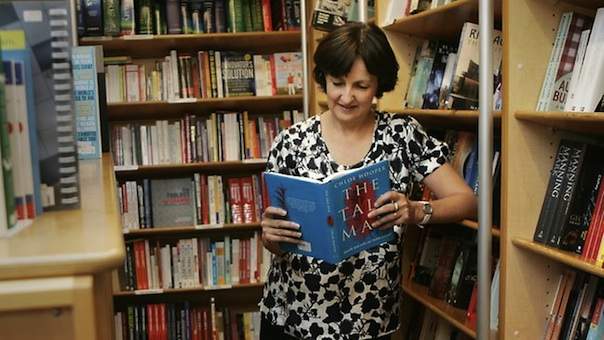 Where: 193 Oxford Street, Bulimba
For anyone that's ever passed through Bulimba, it's probable Riverbend Books ended up playing a big part in the itinerary. Because really, for locals and travelers alike, the charming combination of good books and a tea house is too good to miss. The shop front has graced Oxford Street for many years and is now as familiar as Cineplex Cinema and Oxford 152.
Their selection of reading material is vast and spread over two levels, meaning hours can be wasted away perusing. There are also chairs littered around the store inviting readers to go the next step after purchasing and begin a new adventure. As well as their variety of books, Riverbend is also famous for it's Tea House that features prominently at the front of their store on a beautiful Queenslander deck. It is so renowned that many consumers visit purely for the Tea House and their distinct menus. However it's much better for your stomach and your imagination if you see them as a complementary pair, rather than separate entities.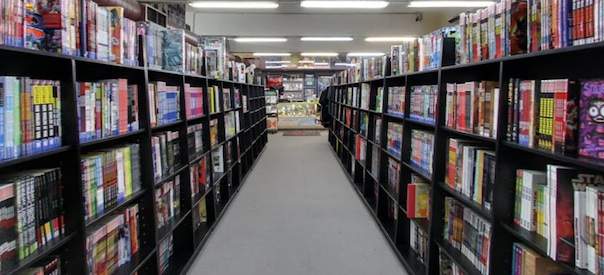 Where: 79/81 Elizabeth Street, Brisbane
Seth Cohen may not appreciate the name of this joint – "they're graphic novels obviously" – but he sure would love the general premise, enough to work here probably. With an obvious predilection toward the world of cartoons, fantasy and manga, this particular store is heaven for those who prefer their visual stimulation drawn.
With an exceptionally large collection of comics from a wide range of series', authors and publishers, the store gets weekly stock updates meaning it's super easy to stay on top of your favourite comic. Whether you prefer the classic and loveable storylines that have been around for years, or something a bit off the beaten track, Comics Etc is your new best friend.
They also stock a heap of action figures and statures making it a one stop shop for any comic fan looking to live out his or her super hero fantasy, be it Peter Parker, Bruce Wayne or Wonder Woman.

Where: Anzac Square Arcade, Edward Street, Brisbane
If science fiction, fantasy, crime and mystery novels float your boat and you're a resident of Brisbane you're probably already aware of this gem. Then again, if you've never had to run to Central to catch a train there's a chance you've been missing out due to its underground nature and secretive location.
Situated in the Anzac Square Arcade, Pulp Fiction has been kicking around for years serving those with a particular interest in the aforementioned genres. They house a very large range of content within them, and are happy to order stock in should they not already have it. Perfect if you're looking for a specific Sherlock novel or coffee table book on the universe, this shop knows its strength lies in its niche offerings and plays to them.
If you're one of the many people who seek their entertainment in the far away worlds of aliens and space cowboys, those who prefer their fantasy to involve epic battles, or love getting stuck into a good murder mystery, this is the place for you.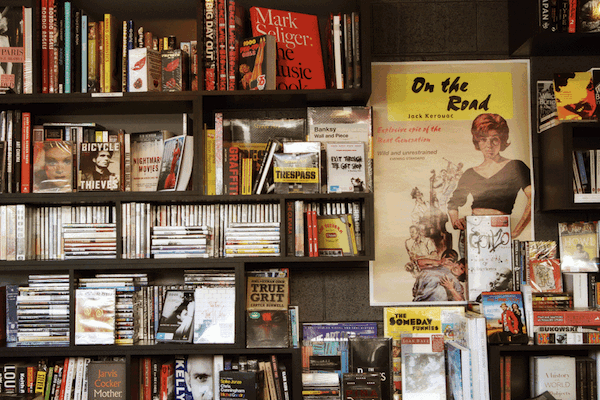 Where: u2/60, James Street, Fortitude Valley
For those of you who spend more of your time wandering around James Street wining and dining or people watching, Title is the bookshop for you. Tucked away down the far end of Fortitude Valley, it's a very well stocked store that includes enough books, CDs, DVDs and vinyl's to cater to anyone's predilection.
It's gorgeous exterior will suck you in off the street whether you mean it to or not, and it's interior will keep you perusing for hours. Slightly geared towards music enthusiasts, it's still well worth your time even if that's not your regular forte. With a fabulous inside layout to rival any of its fancy neighbours, Title is perfectly designed to wander aimlessly without a specific purchase in mind. It's a guaranteed you'll come away with a new favourite author to covet.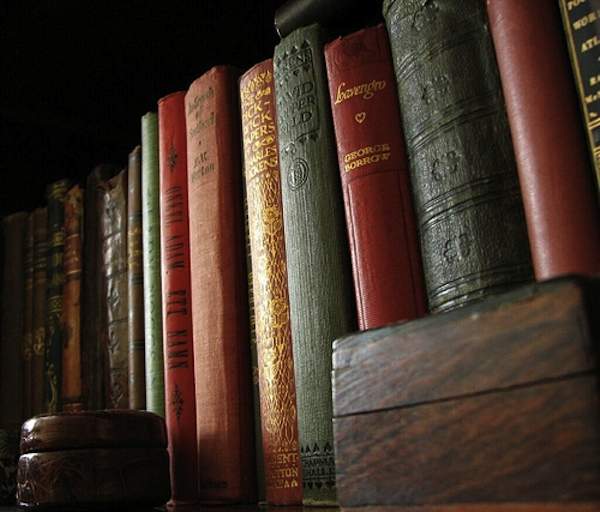 Where: 12/478 Ipswich Road, Annerley
Although city centric people like to believe it, not everything revolves around them and occurs within Translink's first zone. Plenty of good stuff happens elsewhere, and the caliber is just as high, no matter how high your brow. Take for example the Annerley Community Bookshop. It has sophistication, it has the physical goods, and it has a feel good factor.
The only bookstore of it's kind in Australia and it's a not-for-profit community project that has an overall aim of funding literacy classes for refuges and migrants. It's run by volunteers who are literally working for free in order to benefit your book collection. They have some real treasures hidden amongst their shelves, though it must be said that their best sections include classic literature and Australian literature.
Once you've selected a bundle of potential purchases, there is a bunch of armchairs located in-store so you can sit down, peruse and make your final choices. Considering how reasonable prices are, you'll be sure to take home several bargains.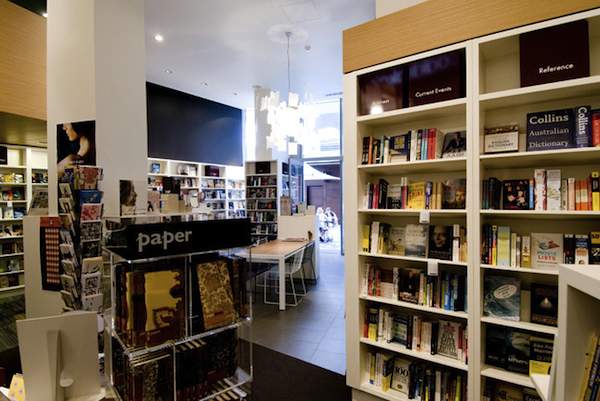 Where: 5-61 Petrie Terrace, Brisbane
Coaldrakes is one of the few independent bookstores left in Brisbane that have more than one location. Which in general is a sad fact about the state of people's relationships with books versus technology. However in terms of Coaldrakes, the more the merrier! The charming mix of bookshop and café may be common, but if it ain't broke why fix it?
Although they stock a healthy range of printed goods that cover the requisite bases for a successful bookstore, it must be mentioned though that they really excel in their children's section. If you're after something for a special little sibling or relation, this is the place to go searching. Equally as mesmerizing are their selection of gifts and knick-knacks. The variety is so wide and appealing that it's hard not to buy a gift for yourself as well.
With locations at The Barracks and Emporium, they're surrounded by hip neighbours who only add to their draw card and make Coaldrakes perfect both as a stop along the way and as a destination.

Published on April 17, 2012 by Tess Cameron